This week's 'Classic Car Find of the Week' comes at you from a slightly different lane. Rather than opting for an eternal flame in the form of a Ferrari 365 or last week's Mercedes-Benz 300 SL, we thought we'd give you something a little different to commemorate the beginning of another heatwave across the UK.
Naturally, there was a number of links to 'fire' and 'hot' that we thought we could shoe-horn in right now, but we then thought we didn't need to. As this Porsche 944 Turbo Cup, currently available via Fast Classics, comes through as this week's top pick because it deserves to be, and here's why.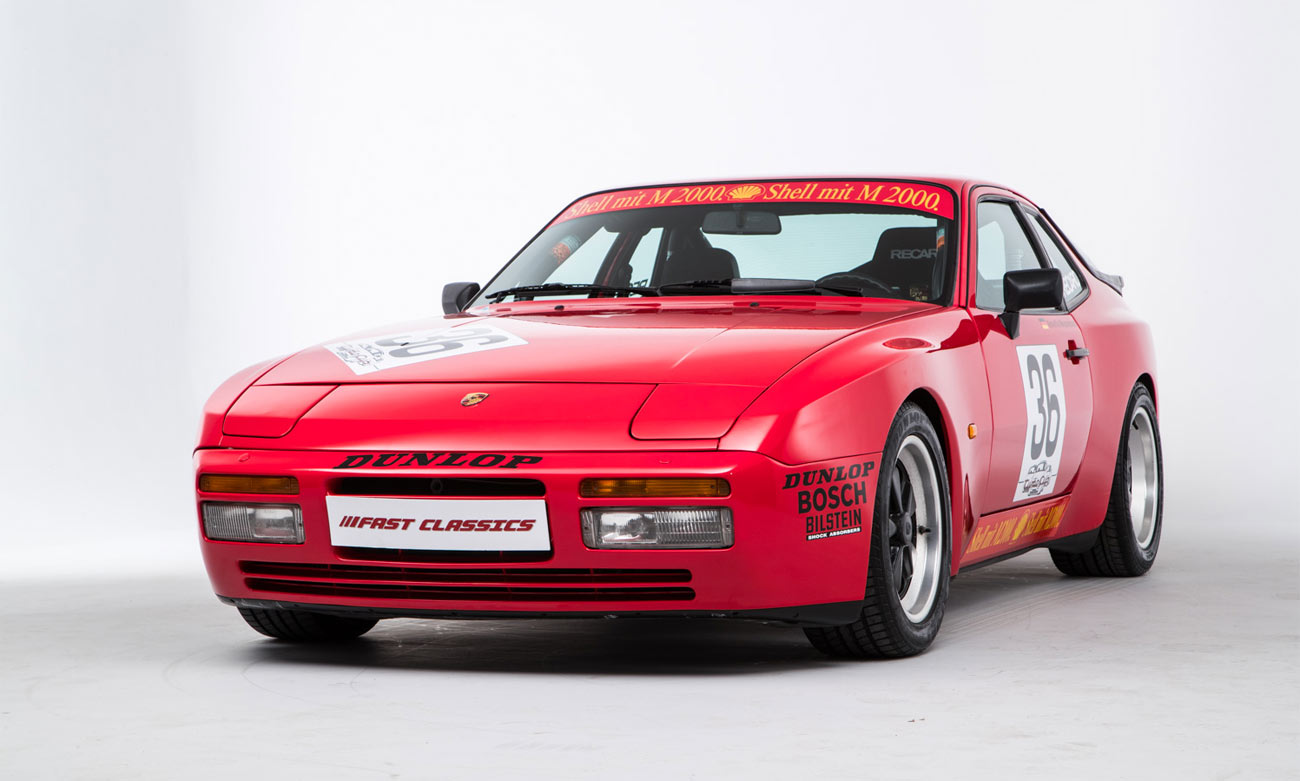 The 944 Turbo Cup Porsche began a tradition of the single-marque trophies with near-standard cars. While the Turbo Cup cars were essentially stock Porsche 944 Turbos, the cars were slightly modified for racing. The cars featured the same 2.5 litre engine found on the road cars, and horsepower and torque were more or less consistent with the road cars. However, the use of a magnesium oil sump, a smaller alternator, a modified turbocharger and associated engine components meant that the car was more lively, and better suited to the track.
Like the Turbo S – which followed many cues from the Cup series cars – the synchromesh five-speed gearbox was reinforced. Likewise, harder adjustable suspension, provided by Bilstein, and an additional spring at the rear axle meant that the Cup Cars were more responsive than the standard Turbo, and the racing components allowed for numerous adjustment possibilities among the competing cars.
However, the Turbo Cup cars were also markedly different to their road-going counterparts. Besides a lack of power steering, which is arguably better for racing, the Cup Cars were stripped of many interior components including the glove box, door pockets, radio console and climate control systems. In fact, the driver side was fitted with a Recaro racing seat, while the passenger seat remained stock.
This particular 944 Turbo – listed via Fast Classics – represents everything that is adored about the golden generation of Cup Cars and it comes in a resplendent, and original, racer red paintwork. Courtesy of a cosmetic restoration, the 944 Turbo is in beautiful condition – and the panel fit and finishes are first class, indicative of a vehicle that has lead a, surprisingly, uneventful racing career.
For full auction information, head to the Fast Classics website.