Parisian design studio, F+F Architectes, have transformed a traditional 1900's building in the heart of Strasbourg into a modern duplex apartment.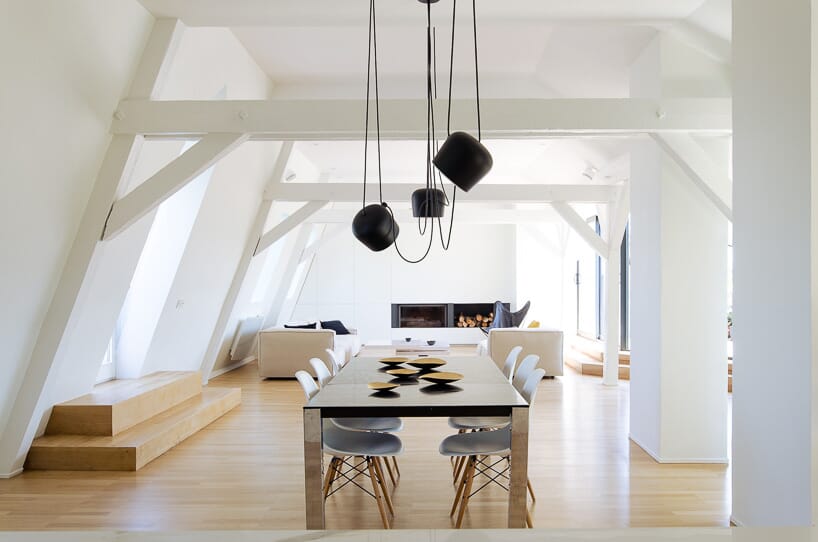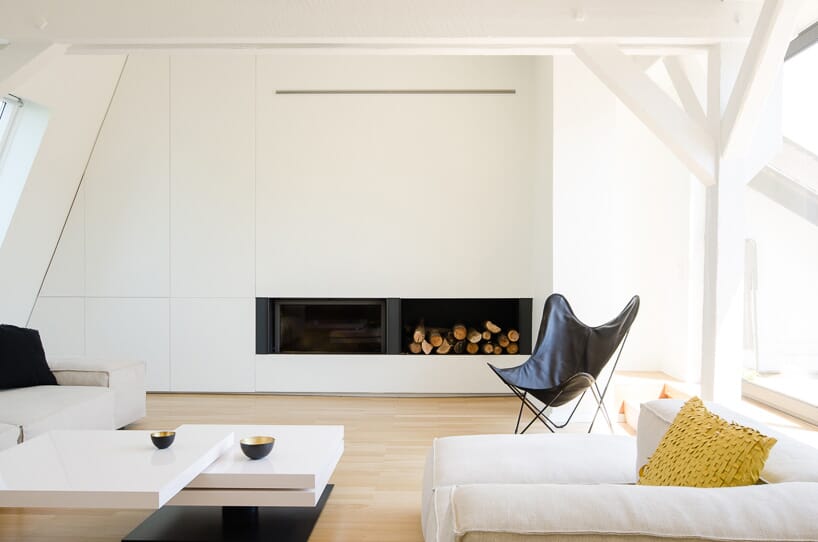 The attic conversion was realised by reworking the old maid's quarters and the upper loft that was originally used for storage, to accommodate the large, expansive plans of the modern complex. The organisation is relatively simple; as all rooms are located at the entrance level while the top floor is reserved for the open-plan living, dining and kitchen areas.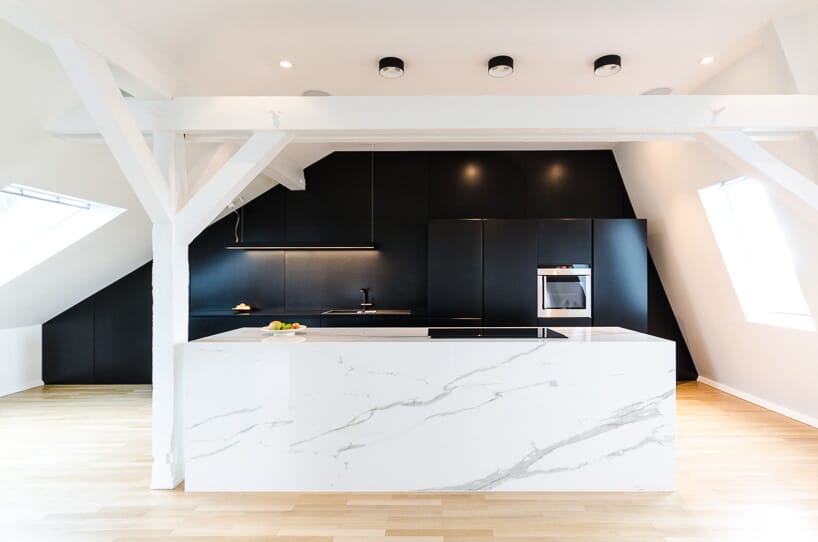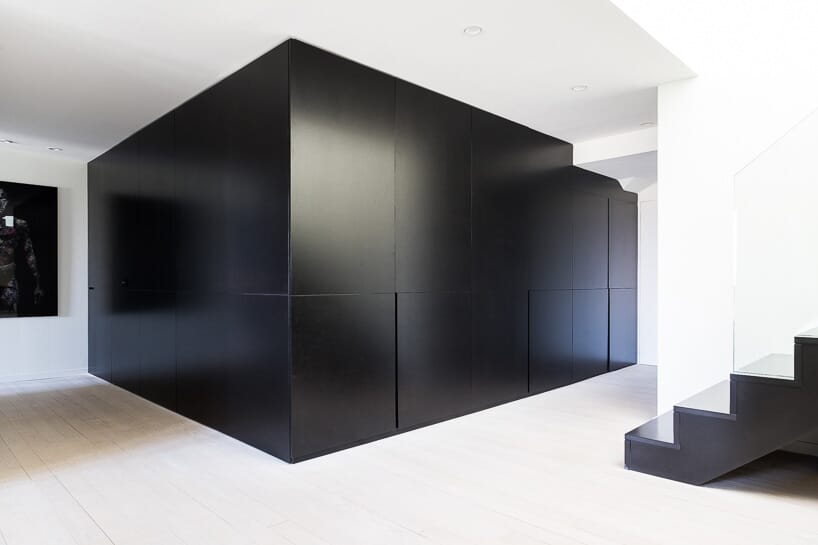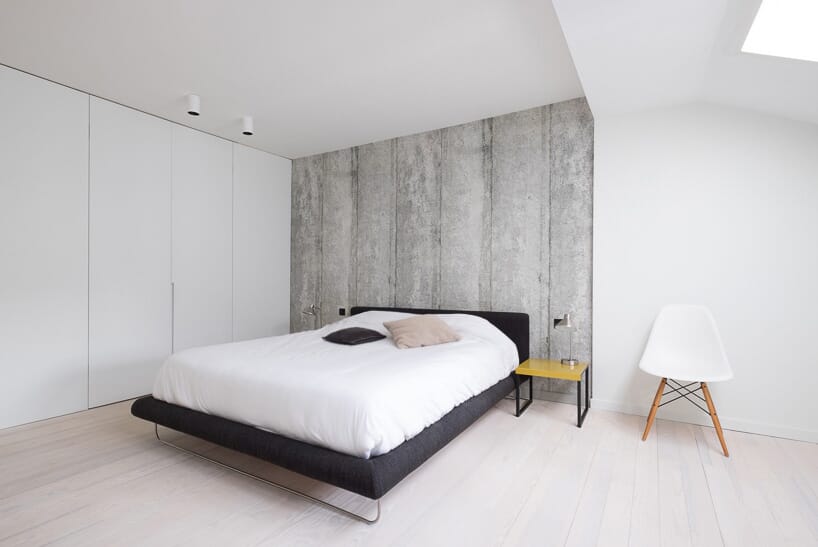 The sculptural ceilings and sunken roof partitions define the entire space while the restrained material palette – including wood, ceramic, varnished pinewood and punctuating black-dyed MDF – add depth to the entire experience. The clean, Scandinavian-inspired lines promote the new ideal of inner-city living while the original renovated features including the terrace and stretching-beams hark back to the buildings past.
Take a tour of the property above and for more interior inspiration, check out 'Little House in the Campo by Ibiza Interior Architect.'