With more and more people stepping off the platform to saddle up – the appreciation of two-wheeled travel has seemingly multiplied. But, despite the resurgence of cycling, riding in style has not been so easy to achieve. Thankfully, that is changing courtesy of a push start from fledgling Spanish design studio, Closca, who create a range of design-minded – yet eminently safe – folding bike helmets that look set to change the landscape of urban cycling.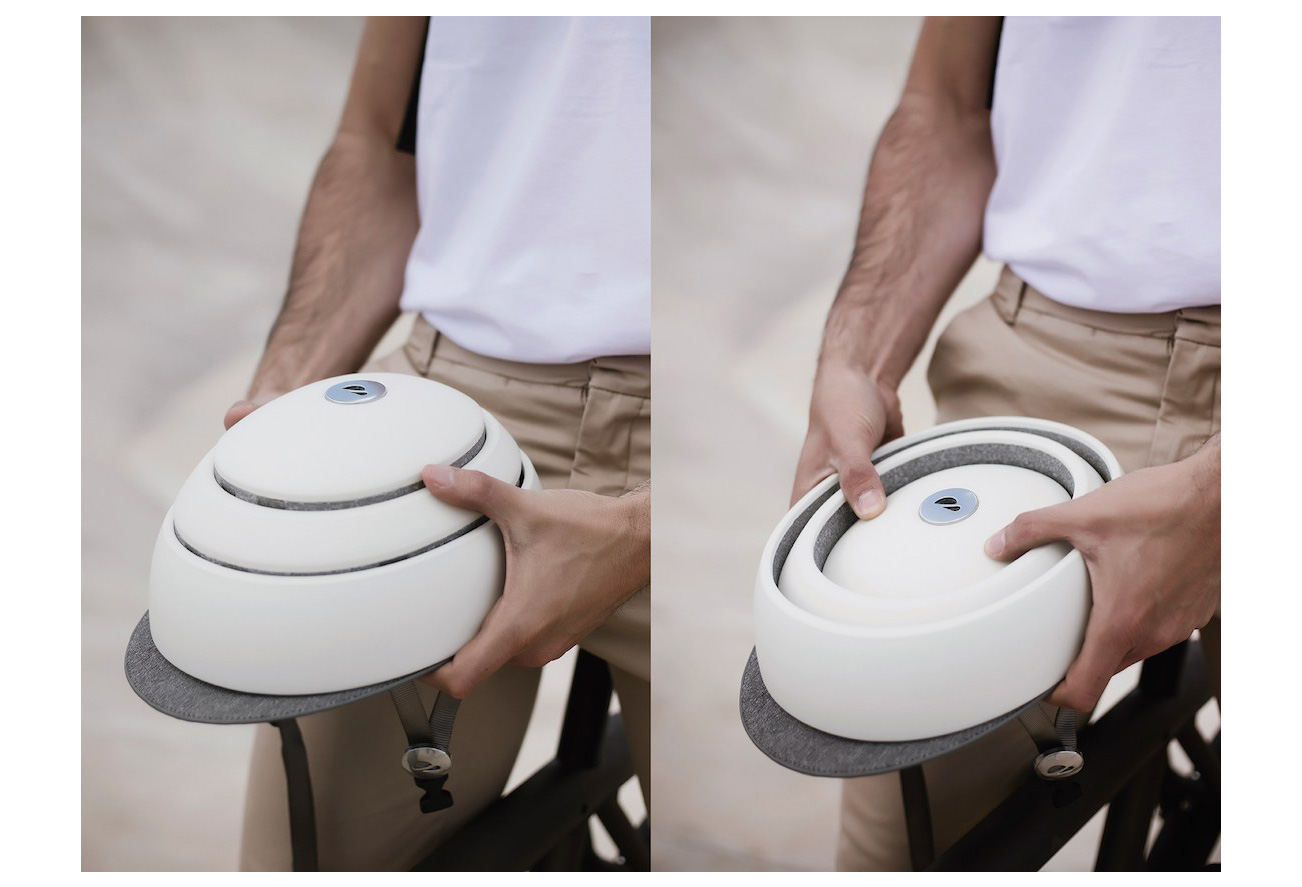 Although bike helmets come in a range of shapes and colours, most of them are essentially identical in function. Which is why, when it comes to purchasing a helmet, they're often something of an after-thought, and certainly not something that takes too much consideration. But that's where Closca are different. Closca's all-new Fuga bike helmet is made up of three moulded foam sections, all of which are arranged concentrically for the perfect fit and for maximum safety. Its inner structure is made from reinforced fibreglass to protect wearers, while hidden vents keep air circulating.
What Makes The Closca Folding Helmet So Good?
The Fuga helmet was awarded the Red Dot Design Award as soon as it was released in 2015, which should be enough to eliminate any scepticism you may have over the effectiveness or the safety of the design. So is the fact that its shape has been guided by the opinions, preferences and daily desires of city cyclists and the fact that the Fuga helmet also meets the safety standards in the US, European and Asian markets. In essence, the Closca Fuga resolves the two main drawbacks of conventional helmets, their bulk and their appearance, by also installing an innovative ventilation system and subtle hidden air vents that help to protect the wearer against sunstroke, too.
How Do You Use The Folding Bike Helmet?
Simply push down on the centre piece at the top, and the five-inch tall helmet collapses into a flat design of just 2.36 inches in height. Leaving it flat and less than half of its initial volume, the helmet can easily fit into any briefcase, handbag and rucksack.
Is The Closca Folding Helmet Comfortable?
With the help of the Closca ventilation system and hidden air vents, the Closca folding helmet performs just as good as its non-collapsible counterparts. The use of ample padding doesn't match up to sportier helmets in this regard, but it does balance the functionality of the design with enough comfort that once you're riding it sits well and naturally on the head.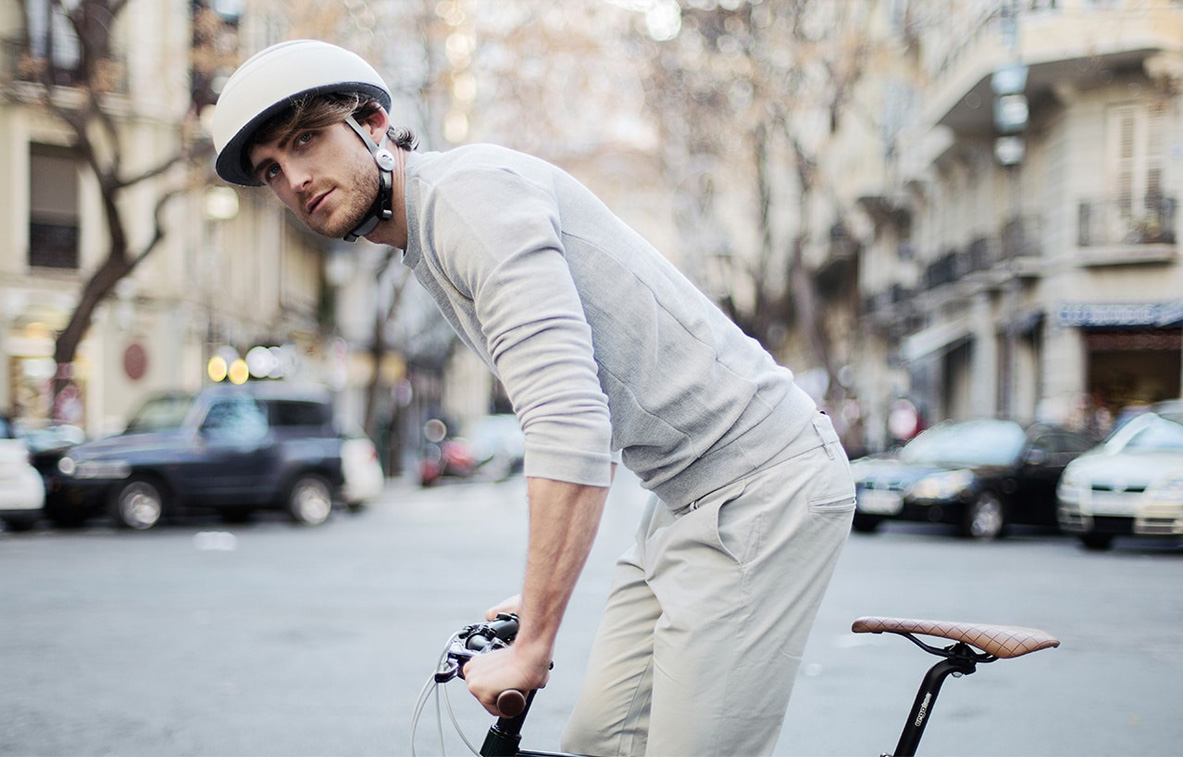 The Overall Verdict
The Closca Fuga should be held in the regard of one of the best folding bike helmets on the market. It's an incredibly elegant looking product – which is somewhat of a rarity in the world of bike helmets – and one that functions excellently. Plus, with a price point of £110 it may be more expensive than your average bike helmet, but it is a worthy investment. Especially if you're tired of lugging around your usual bulky helmet.
Key Points To Consider
The Closca Folding Helmet is incredibly portable – it reduces its volume by more than 50% when folding, becoming flat as a book
The helmet is incredibly safe as it stays locked while on your head
It's incredibly lightweight, weighing just 250g
Subtle, hidden air vents help to protect against sunstroke
The NFC button on the helmet allows you to call an emergency number with a simple tap on your smartphone
Each Closca helmet is fully customisable thanks to a choice of interchangeable visors
Shop all bicycle products at OPUMO.