Spearheaded by designer Guillermo Andrade, 424 has evolved from being simply FourTwoFour on Fairfax's in-house label to become a shining light in modern streetwear with its iconographic approach and affiliation to distressed heritage silhouettes. For 2017, 424 continues to grow its global following with its new collection – which is available now at OPUMO – that highlights the brand's avant-minded ethos of minimal, modern streetwear.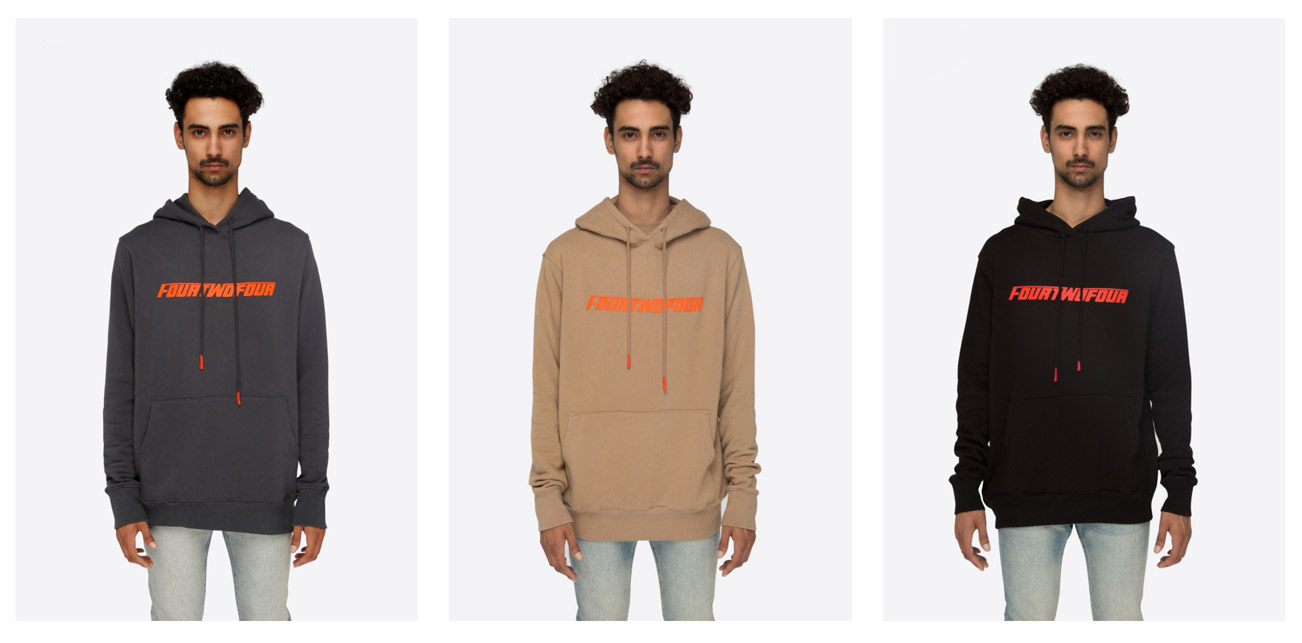 The Los Angeles' menswear scene has experienced a significant rise in notoriety in recent years – and 424 has been a big contributor the city's expansion. By upholding a distinct aesthetic that merges the city's casual sentiments with the contemporary streetwear and traditional tailoring influences of Europe, 424's has tapped up considerable success by forging a cult status amongst denizens all over the globe.
424 returns this season with a collection that features a selection of t-shirts, hooded sweatshirts, button-up shirts and the signature denim trucker jackets. The new offering employs a varied palette that highlights pieces ranging from black to white to camel, with a handful of items that feature vibrant yellow accents to round off the set. As with previous collections, the series employs a range of distressed textiles and anarchistic vibes, with 'The Painter' branded tees and the 'Discover Earth' detailed hoodies. In addition, the stand-out Trucker Jackets – available in Camel with the iconic rebellious armband and the distressed Painter Jacket – represent some of the most sought-after items. Evoking memories from Guillermo Andrade's childhood when he would paint houses with his father in L.A, the Painter Trucker Jacket is a distressed take on the classic trucker style, detailed with bold metal zippers to the sleeve and coloured raw edge patches.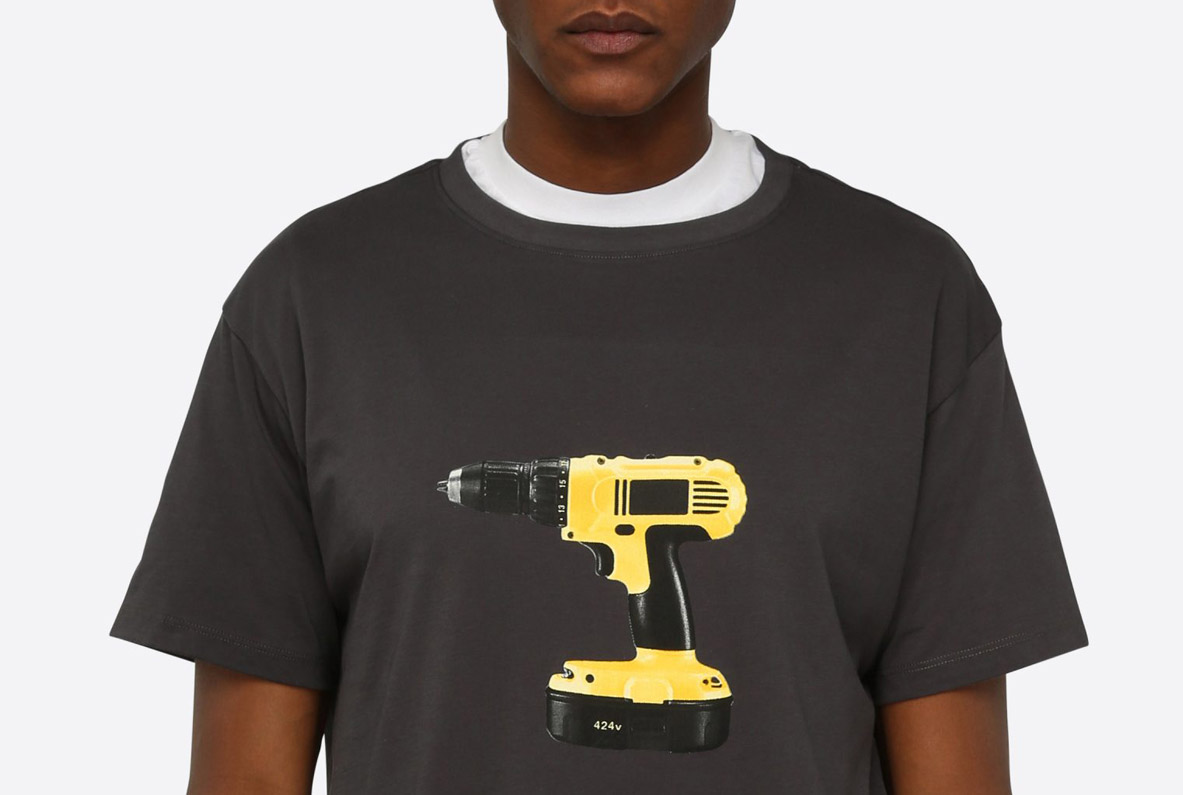 Check out our selects from the collection above, and shop the entire 424 collection now at OPUMO.