Simple yet inspired design has provided a Melbourne townhouse with separate zones for daytime and evening. With marble and pale oak used for finishes, the Hornsby House has a remarkably serene air.
Conrad Architects began by assessing the light into the townhouse. A formal area to the front of the dwelling is designed to make the most of evening light, opening out onto one of three courtyard areas. The colour palette throughout this renovation is neutral, with darker tones used in the formal area. A high ceiling accentuates the contrast to the daytime zone.
The residence's informal areas are to the rear. A highly functional, minimalist kitchen with pale marble countertops adjoins a dining area, featuring a dark stained wood table and chairs to contrast with the worktops.
Two steps up is an informal seating zone used mostly in the mornings, set against patio windows to welcome in early light. A marble topped room divider accentuates the boundary.
Upstairs, a master bedroom flows into a bathing area, with the architects emphasising the relaxed air of this home by eliminating the door between the two. Overall, this stunning townhouse is an unusually detailed, sensitive piece of interior design.
Photography is by Derek Swalwell
Project credits:
Architect: Conrad Architects
Styling: Simone Haag
Landscape design: Jack Merlo
Builder: Agushi Constructions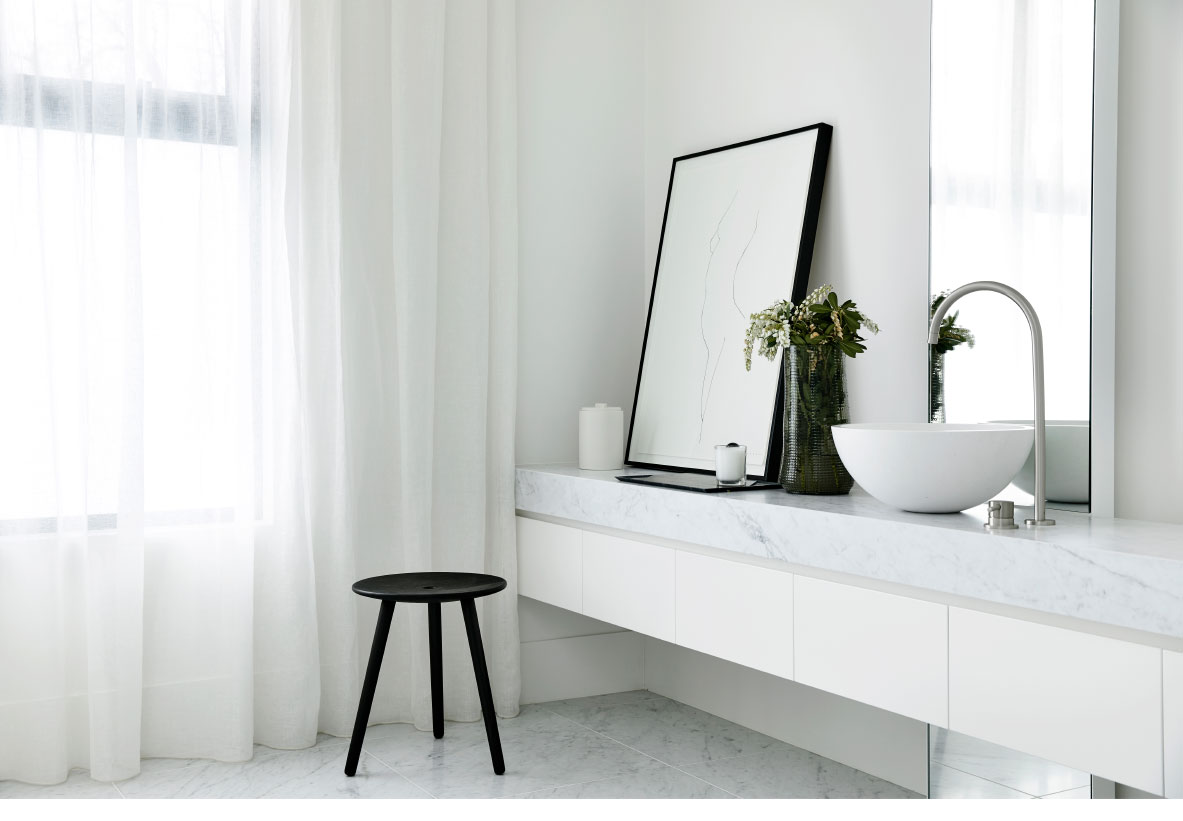 Across Australia, Atelier Andy Carson has created an extraordinarily remote family home that overlooks 180 degree views over the countryside and the sea beyond.