From a distance this New South Wales residence looks like a series of black shuttered farm buildings. Indeed, architects Atelier Andy Carson took inspiration from local cow sheds. Inside, the reality of this spectacular home makes it an extraordinary place for its human inhabitants.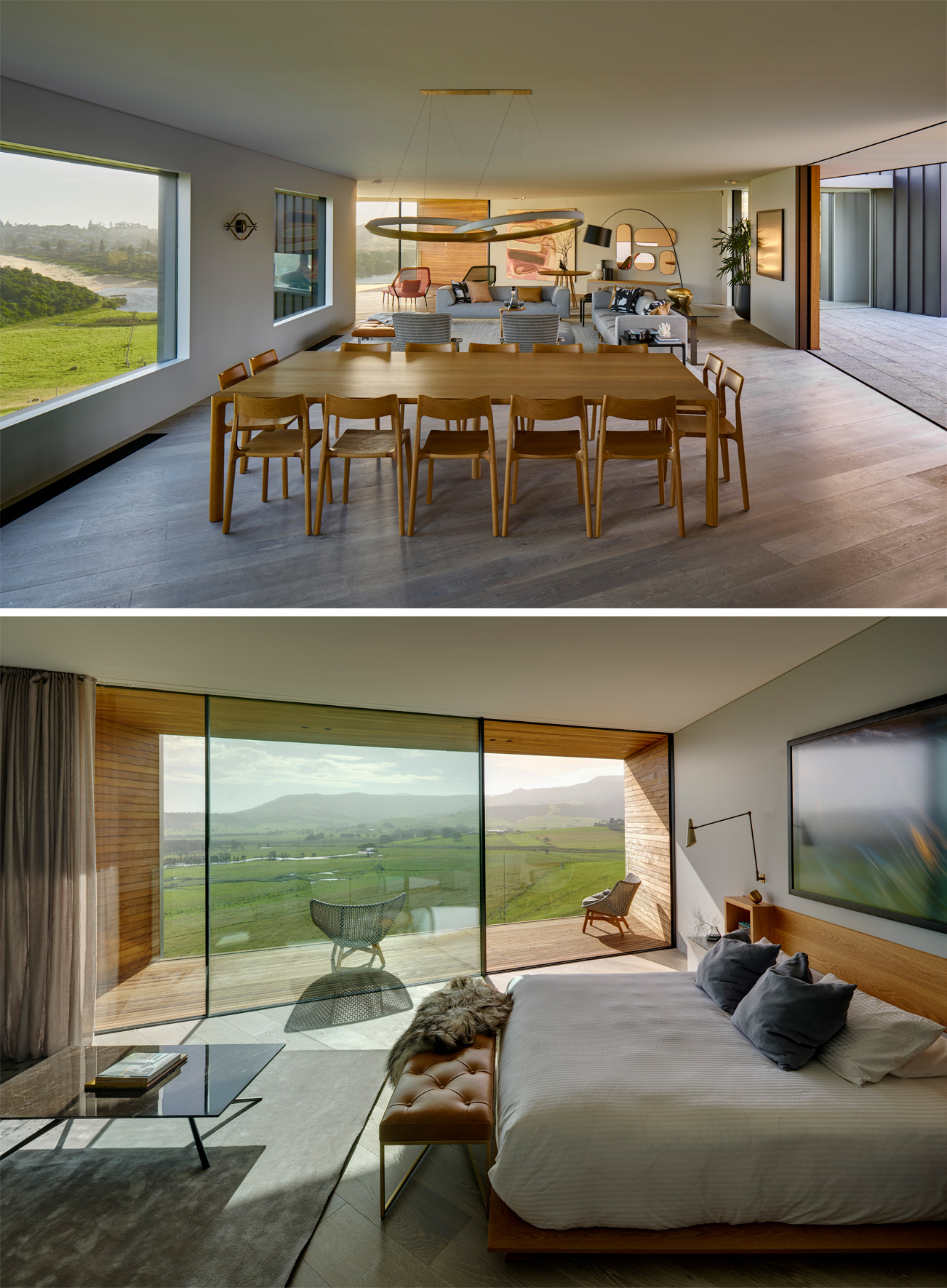 The home is the Headland House, constructed as three separate pavilions around a courtyard that's protected from the often turbulent weather and provides privacy for a secluded dining area and swimming pool.
Inside the main pavilion, an open plan living area has polished concrete floors that contrast with the timber panelled walls and ceiling. The windows also frame the main event: 180º views over the countryside to the sea beyond.
The commissioning owners are well-known as art patrons and their taste shows. A guest pavilion is described as "modest", but boasts its own spectacular views. Even more spectacular is a dedicated storm-viewing room for experiencing the equally impressive weather of these parts. Ingenious vertical louvres open to reveal the unfolding natural drama.
Detailing is meticulous. Bathrooms open to private outdoor areas, so residents are constantly connected to the open spaces that Headland House was designed to celebrate. Our verdict: the best farm buildings you're likely ever to see.