Every Lamborghini has its own effortless air of cool. The famous bull badge does that all on its own. These are supercars designed for real presence - as well as what you might call fairly decent pace. But some machines that drive out of the factory gates at Sant'Agata stand truly alone, whether through their particularly wild design, their one-off extravagance - or their ability to seat four in luxurious comfort at speeds of more than 150 mph. Then there's the square-jawed lines of the military-spec Lamborghini that paved the way for today's super-luxury SUVs. And which former Beatle's Lambo ended up in a pond? Find out in our pick of the 10 coolest Lamborghinis ever.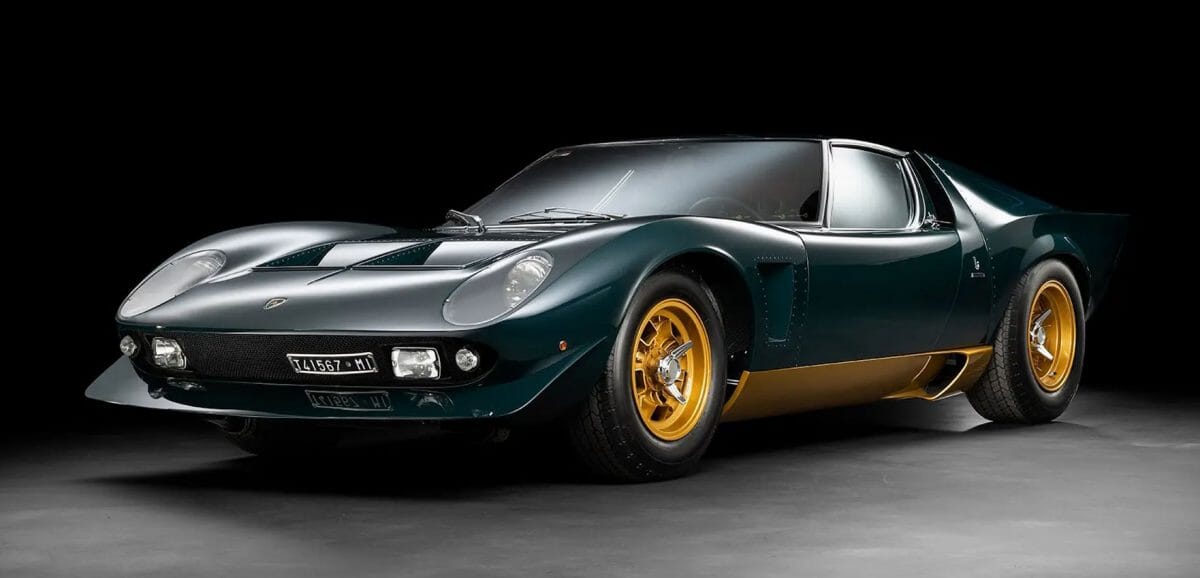 Top 10 coolest Lamborghinis
Lamborghini Miura Jota
The Miura was the Lamborghini that came to define the modern supercar: with a rear mid-engined V12 and a monocoque chassis, like the Le Mans-winning Ford GT40. Unlike the GT40, the Miura was built for the road and a track version was never made. Except for one, and there was just one, built in his spare time by Lamborghini chassis engineer and test driver Bob Wallace to race specifications in 1970. Finished in typically extrovert bright orange, lightweight aluminium replaced steel, side windows were plastic and a discreet front spoiler was added along with significant engine upgrades. The Jota never raced. The one and only example was destroyed in a crash, adding to the Jota's legendary status.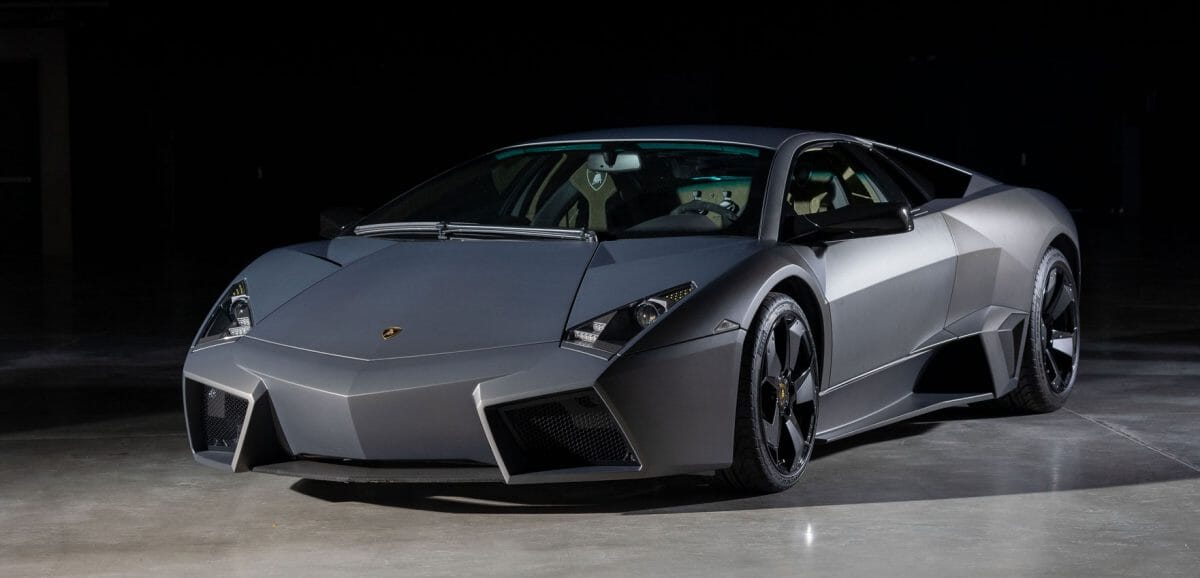 Lamborghini Reventón
When introduced in 2007, the stealth fighter-inspired Reventón was the most expensive Lamborghini ever made, at a hefty £840,000. Special editions of subsequent Lamborghinis have dwarfed that figure, but at the time this carbon fibre-bodied low-flying supercar was regarded as the very height of extravagance. Just 20 were made and you could have yours in any colour you liked so long as it was the one you see here, described by Lamborghini as "mid opaque grey without the usual shine". Top speed of 214 mph was just about sufficient, and the interior brought new levels of Lamborghini luxury.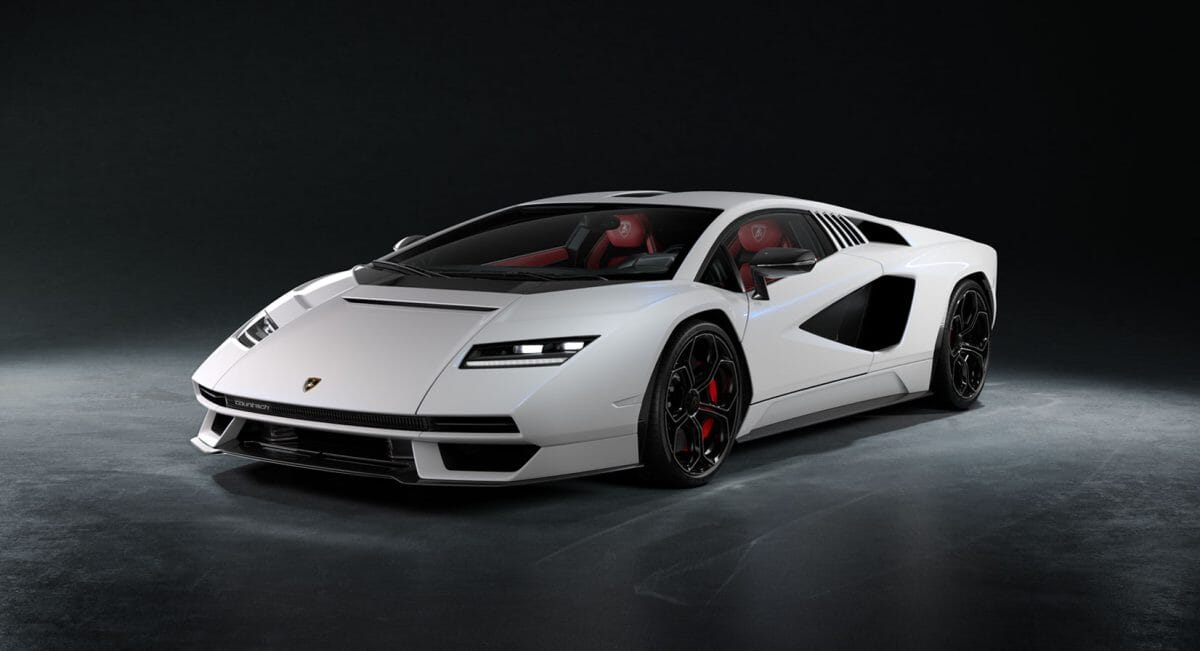 Lamborghini Countach
The sensation of the Geneva Motor Show in March 1971, and still turning amazed heads to this day. The original Countach was like no other supercar designed before - and if its science fiction looks weren't impressive enough, there were scissor doors to make sure that entry and exit from the Countach were little dramas all of their own. Those doors were to become a signature on Lamborghinis to come, ensuring that owners would have to make sure of sufficient garage height to avoid being trapped in their pride and joy.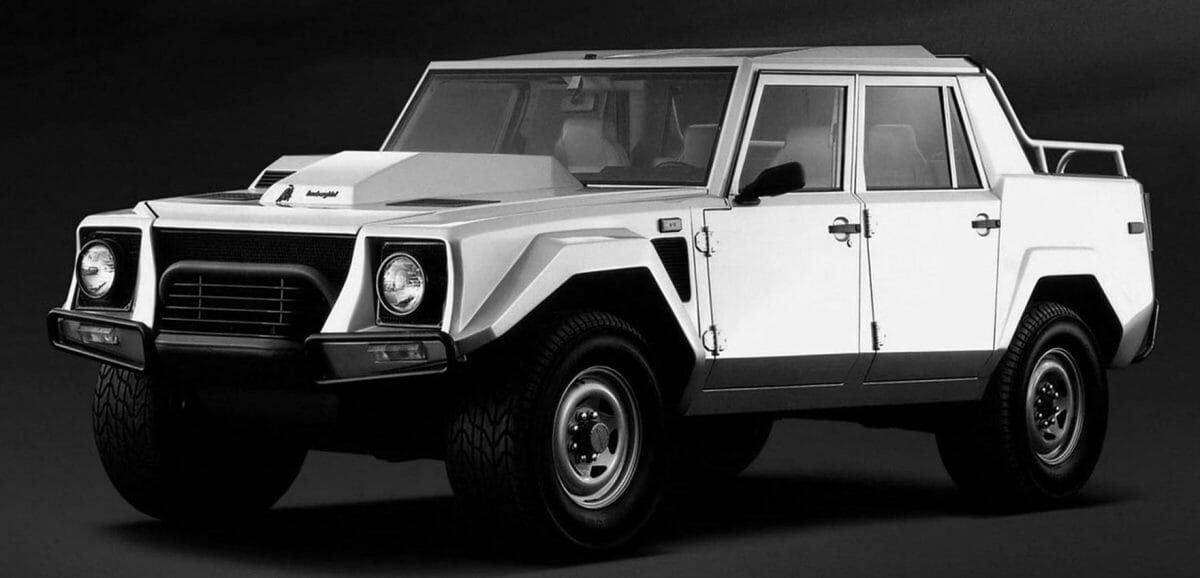 Lamborghini LM002
So brutal it recalls the agricultural origins of Lamborghini's tractor business, the all wheel-drive LM002 was born out of the company's Cheetah, a prototype aimed at military use. When no orders were forthcoming, luxury was upgraded and the V12 out of the Countach was installed upfront, to offer 130 mph top speed and the ability to climb just about any hill put in front of it. Once derided as the "Rambo Lambo", the LM002 is now seen as remarkably prescient, paving the way for today's super-SUVs from the likes of Bentley, Rolls-Royce and of course Lamborghini's own Urus.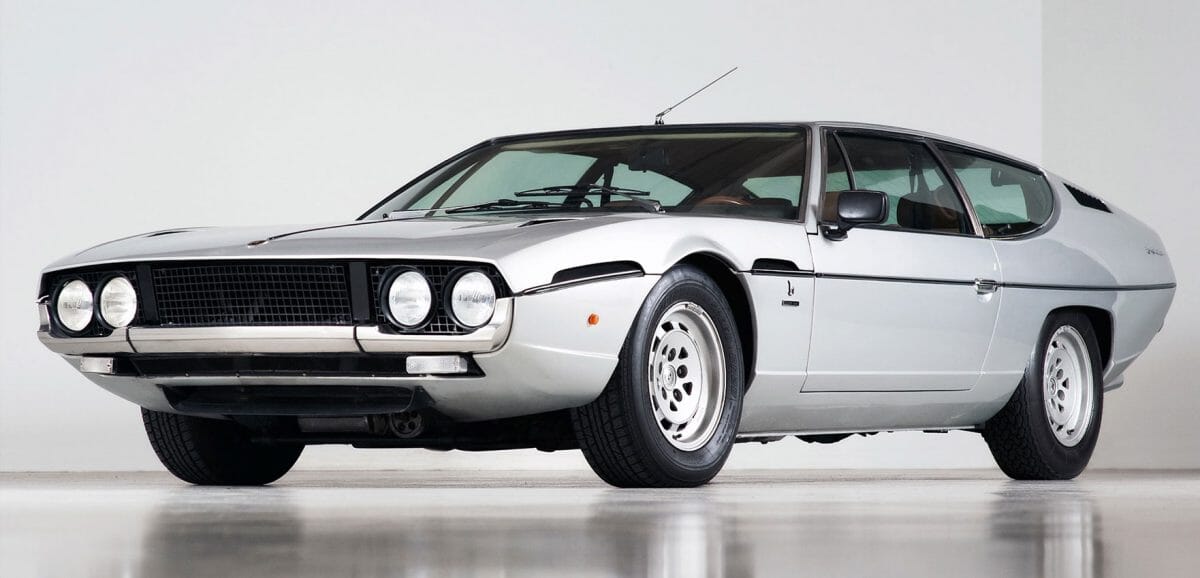 Lamborghini Espada 400GT
Instantly the fastest four-seater in the world at the time, the Espada was the nearest Lamborghini has ever come to a family supercar. This was a grand tourer in the real sense, with a front-mounted 345 bhp V12 capable of 155 mph and luxurious accommodation within. Design was by the celebrated Marcello Gandini at Bertone. Paul McCartney bought one, says Lamborghini, but sold it after his then-wife Linda McCartney left the handbrake off and the Espada rolled into a pond and sank.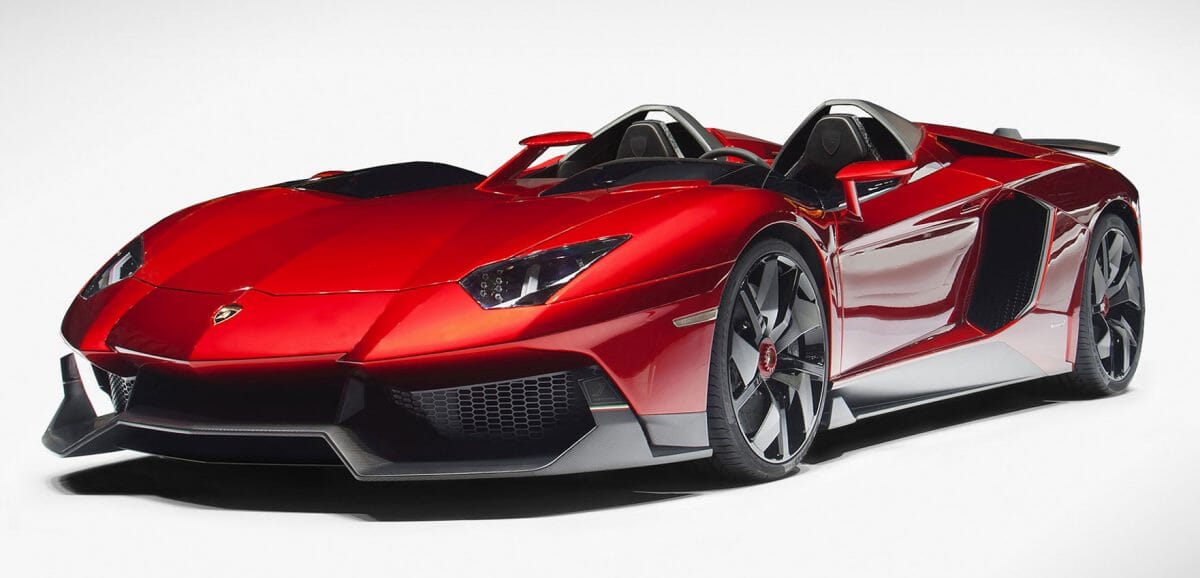 Lamborghini Aventador J
Even Lamborghini describe the super-cool Aventador J as extreme. A one-off based on the already hardly restrained standard Aventador convertible, the J - a homage to the Miura Jota - was designed to offer the experience of riding a powerful motorbike. One that wears a Lamborghini badge and places 6.5 litres of 700 bhp V12 behind you. This was the supercar for those who felt that driving had become just a little too tame, or as the company themselves put it: "The Aventador J is totally dedicated to the emotion of driving and contact with speed." You might want to consider wearing a crash helmet.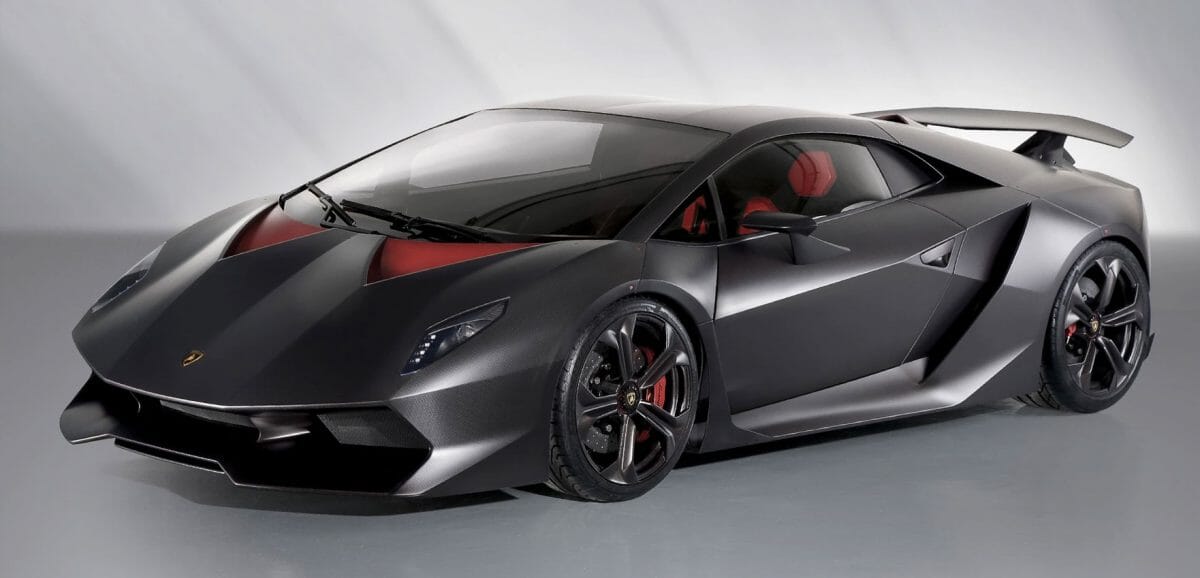 Lamborghini Sesto Elemento
The lightweight Lamborghini that could reach 60 mph in the blink of an eye - or 2.5 seconds to you and me. The concept was to push Lamborghini's expertise with carbon fibre - the name means sixth element, which is carbon - to its natural limits. The result was that the Sesto Elemento weighed in at a remarkable 999 kg - rather less than a Ford Fiesta - and with all wheel-drive power from a 5.2-litre V10 that meant sensational speed. Eight seconds to spare? You're at 120 mph.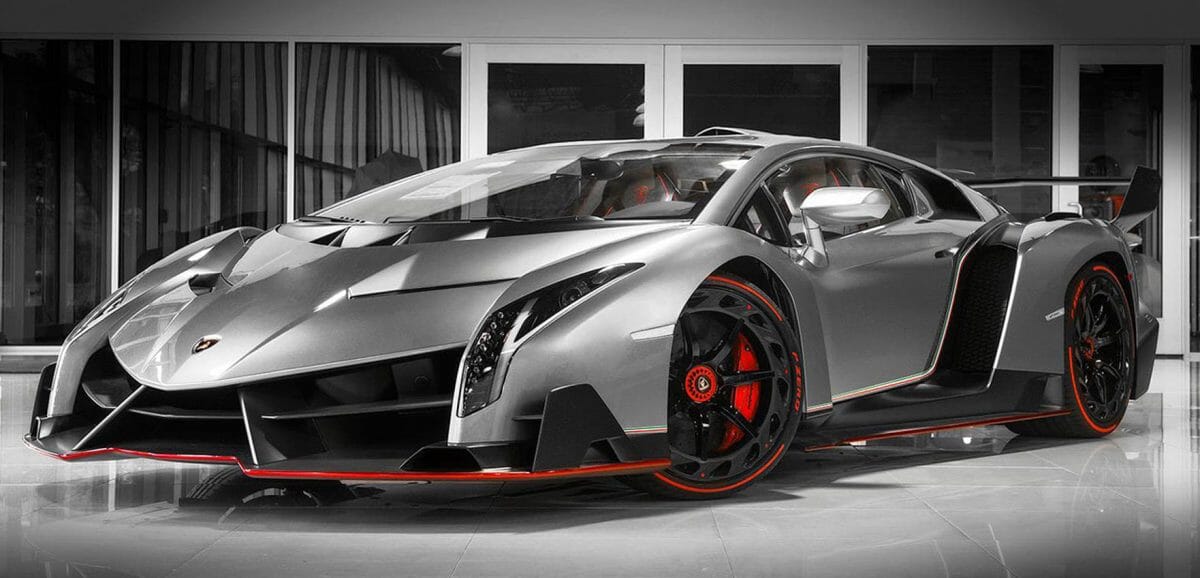 Lamborghini Veneno
What do you get for the 50th birthday of the supercar marque that already has everything? The Veneno was Lamborghini's characteristically over-the-top answer. Just 13 were made - the company hasn't said why this number was chosen - and each one had a carbon fibre monocoque and body, built to race specification but ready for road use, too. Top speed was listed as 220 mph, helped by a 6.5 litre V12 and a more-than-adequate rear wing. Proof, said Lamborghini, of "100 years of innovation in half the time". Price to find out if they were right? A very cool £2.8-million.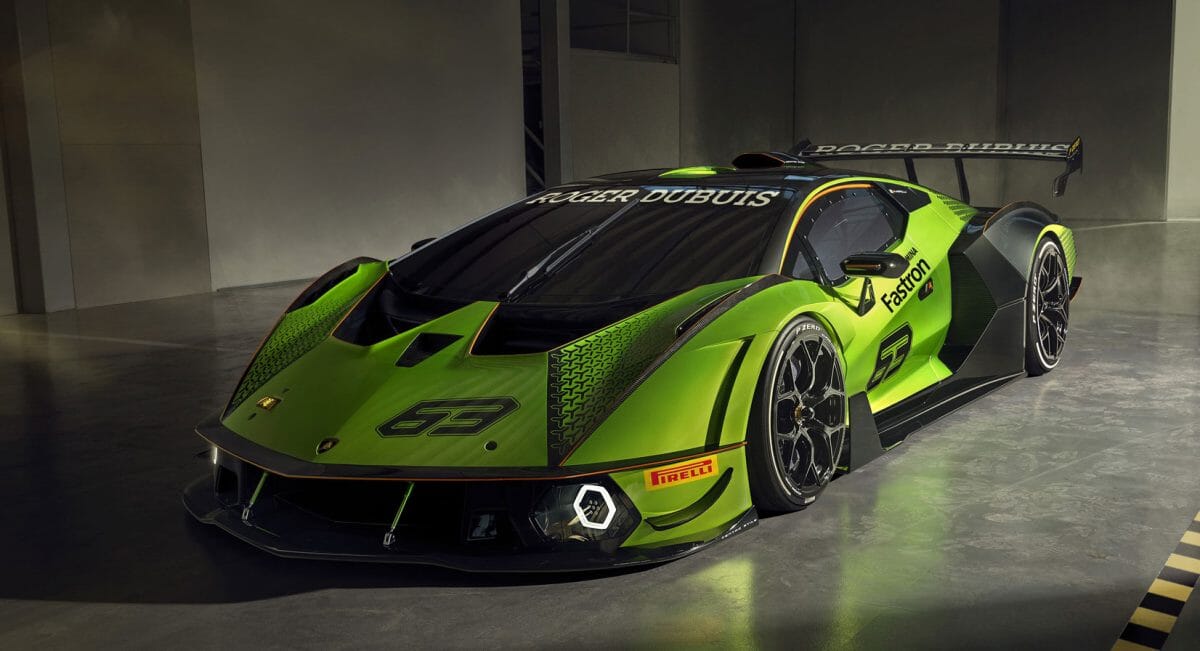 Lamborghini Essenza SCV12
Ultimate version of Lamborghini's normally aspirated V12 engine powers this cool multi-million pound hypercar. The Essenza is strictly track-only, with production limited to just 40 hand-made examples. Bewinged design is by Lamborghini Centro Stile, the in-house unit responsible for all of Lamborghini's race cars. Each privileged owner gains access to a super-exclusive club, with on-track events promised. You can't legally take it down to the supermarket though, which may be just as well.
Get your fix of all things automotive at The Garage.
---
---