Built on a sloped terrain on the southern coast of Crete, just 165 nautical miles from the Sahara desert, the Ring House makes the dry and hilly landscape its home in a creative way.
The clients hired decaArchitecture to design a contemporary dwelling that embraces nature but departs from the typology of typical modern Greek architecture.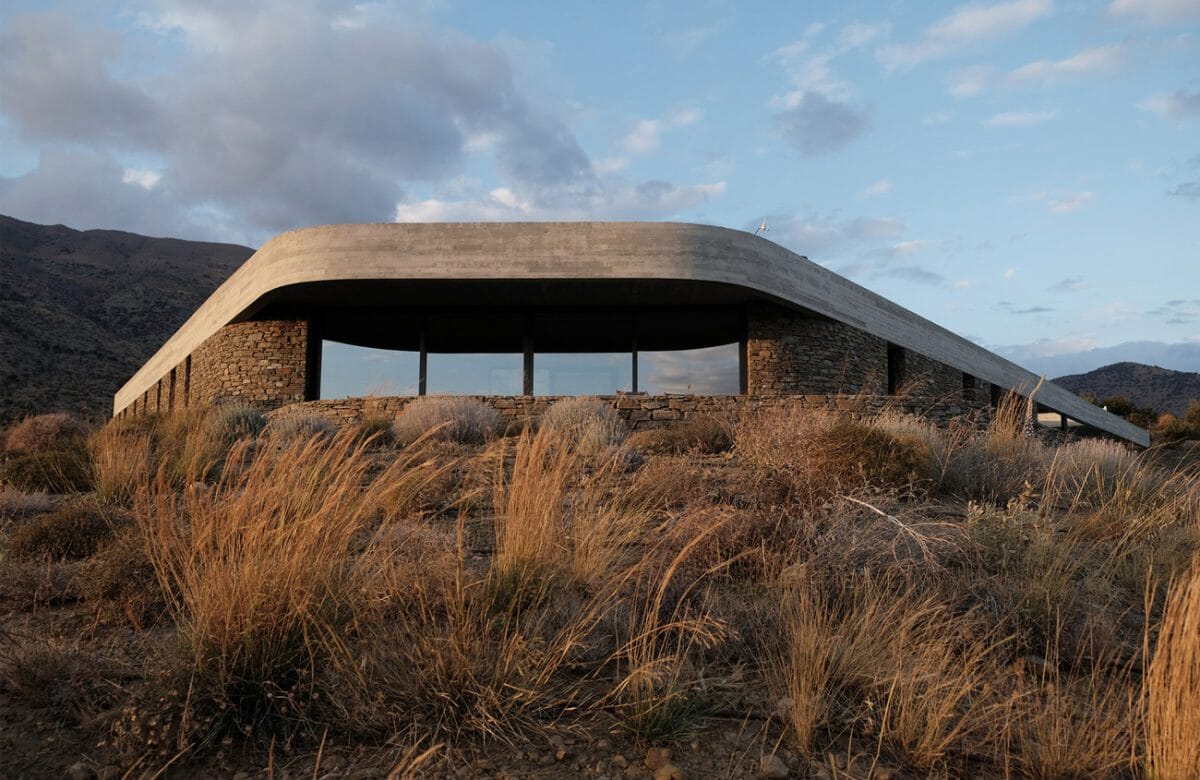 The curved dwelling follows the contour of the land and the low-slung, horseshoe shaped building not only hugs its hillside setting, virtually disappearing into the arid, sandy slope, but the material excavated during construction was used to restore some of the site's original topography, which had been marred by roadwork and other human incursions.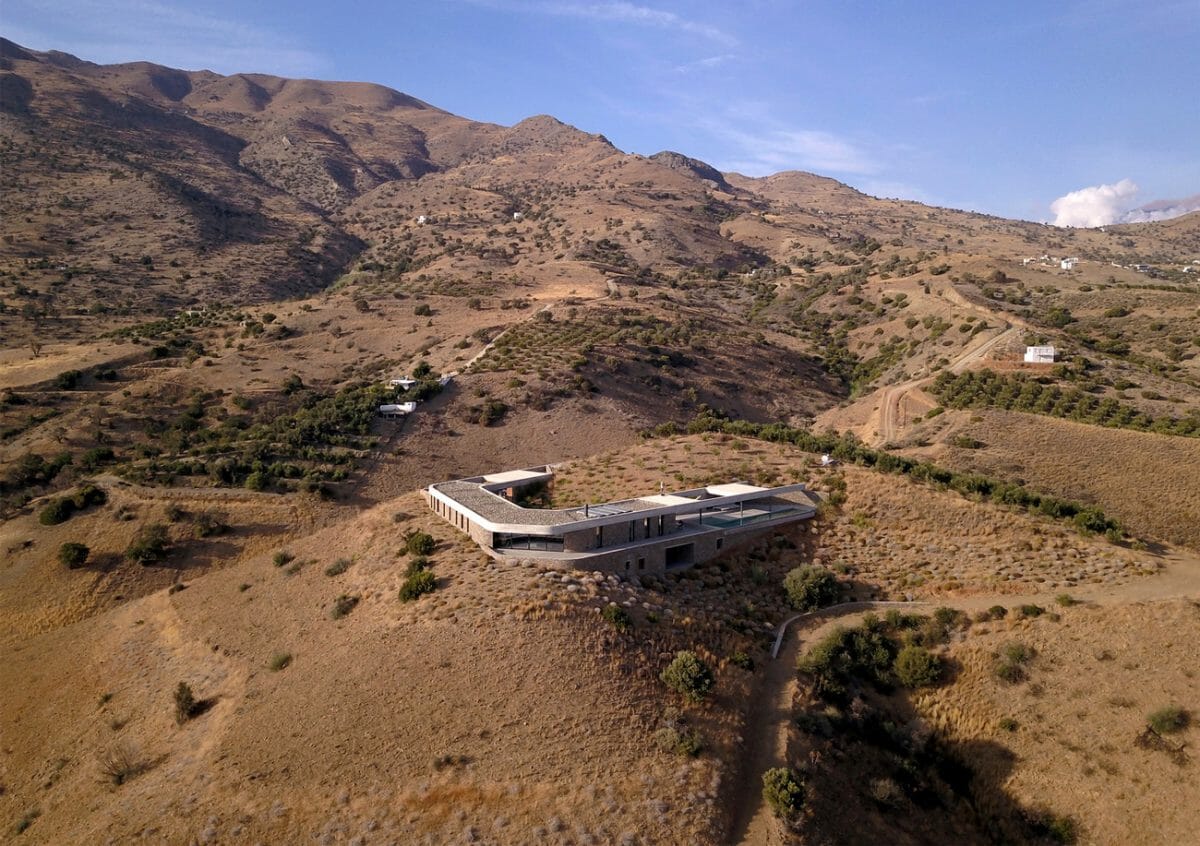 The neutral materials blend into the desert terrain, furthering integrating the home into its hillside plot. Plus, it's innovative U-shape wraps around a central courtyard that comprises a garden of citrus trees and edible plants from the region.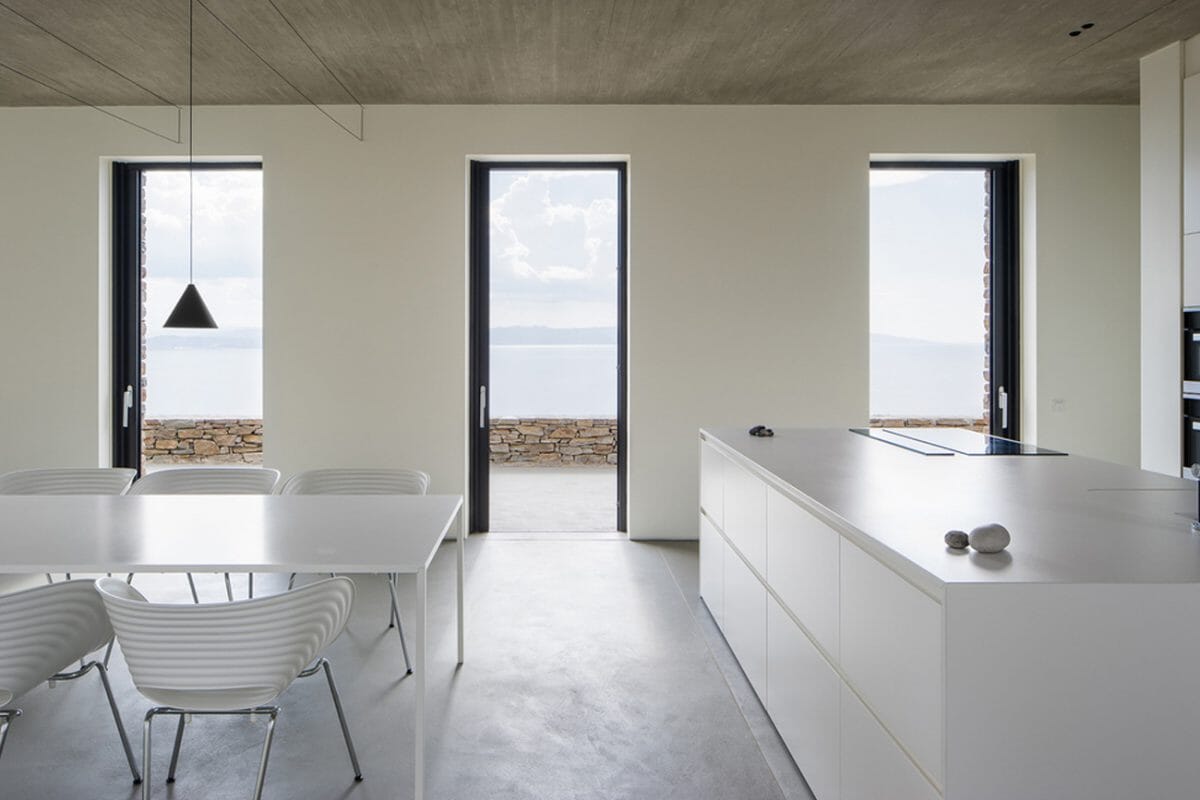 Inside Ring House, the light and airy atmosphere is complemented by the white washed walls, which are matched to large glazed panels that provide expansive views, while an infinity pool overlooks the sea.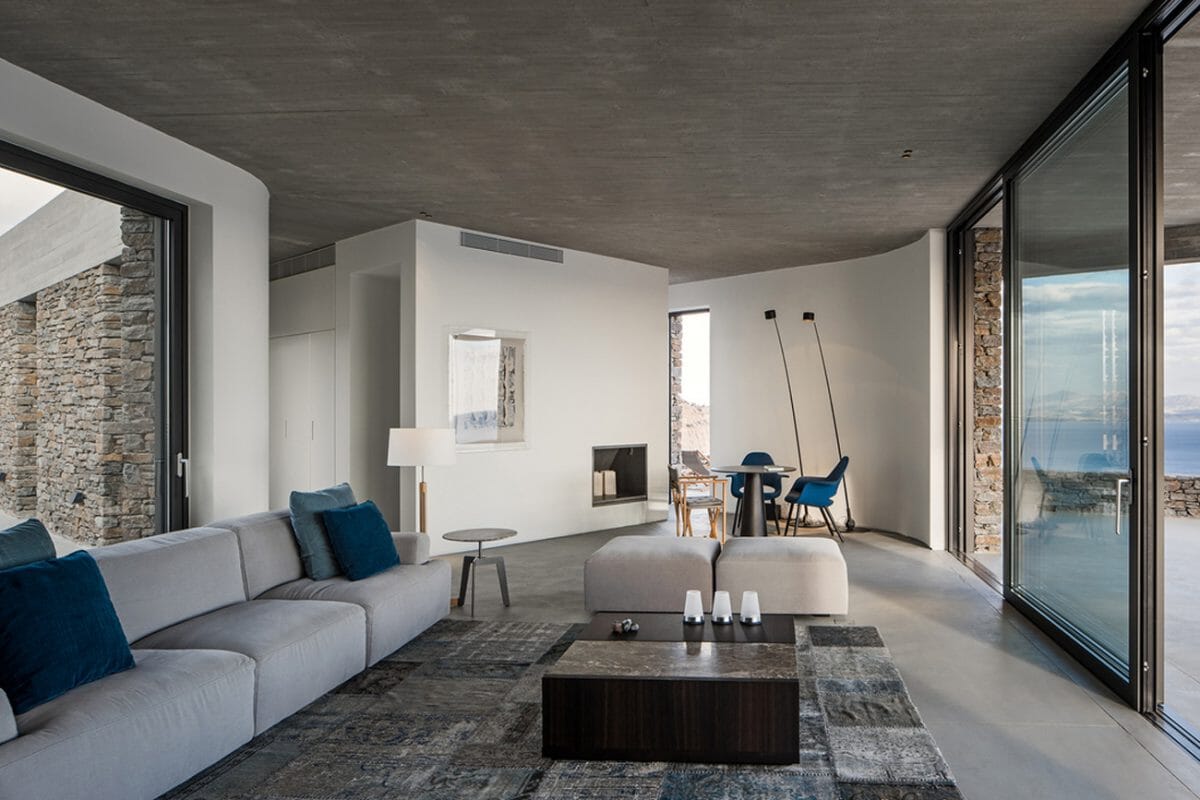 Photography by decaARCHITECTURE & George Messaritakis.
---
---
Enjoyed this? Then take a look inside House Bras in Belgium.
For all things architecture and interiors, visit OPUMO Magazine.
---
---