Building a custom bike for any client is a challenge. When you're building a custom racer for Dani Pedrosa - the 7th winningest racer in MotoGP history - there's a whole new world of difficulty added. For a man who spent all of his 13 years of professional racing with Honda, picking the basis for the machine was easy: the single-cylinder, two-stroke motor of the 1985 CR500 keeps Dani's custom chugging along.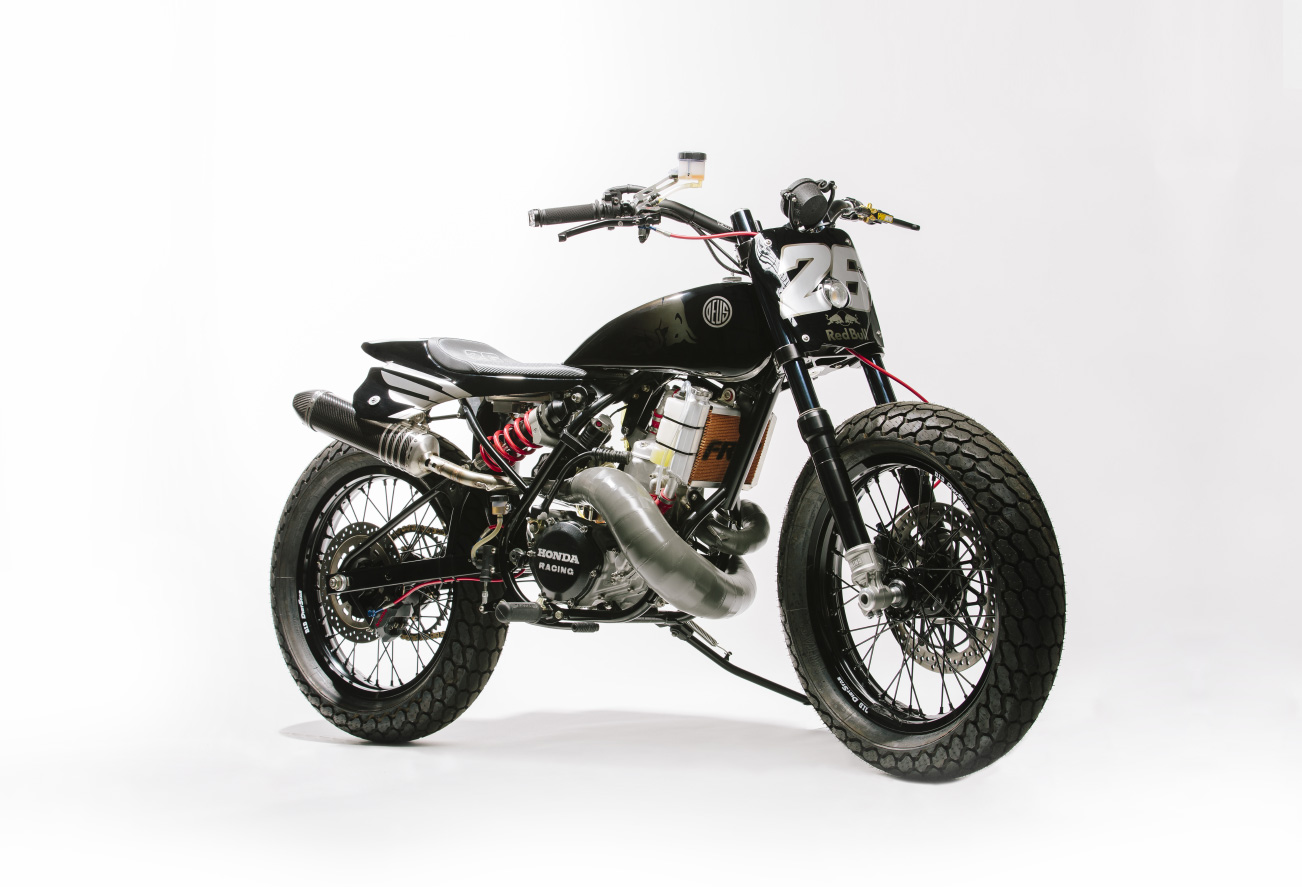 This incredible Honda street tracker is Dani's retirement present, built by Michael Woolaway in collaboration with Red Bull. Woolie is the head wrench at Deus in the USA, and he's big on machines that go fast and look great.
The engine of the CR500 sits inside a completely bespoke chromoly frame. From top to bottom, this bike packs a unique punch, from the Öhlins forks, 19" laced wheels wrapped in street legal dirt track rubber, hand-shaped bodywork and personal touches like the Red Bull logo on the tank and Honda wings on the tail section.
Visually amazing, and with a personal story behind it, this powerful bike is what customs are all about. This said, engineer Michael Woolaway warns that this bike is not for the average rider, "she's a bit of a weapon."