With water lapping around its windows, Le Corbusier's landmark modernist building Villa Savoye bobs just above the surface of Vejle fjord in Denmark. Or so it seems. For this is an artwork by a leading Danish architect - and a searing comment on our times.
At first glance it may seem like a typical contemporary art world stunt. The artist responsible, Asmund Havesteen-Mikkelsen, is, however, deadly serious. He and assistants spent some time constructing a full size replica of Villa Savoye out of white painted plywood, styrofoam and plexiglass. The real thing, you'll be reassured to know, is still safely in place in Poissy, just outside Paris, a UNESCO World Heritage Site.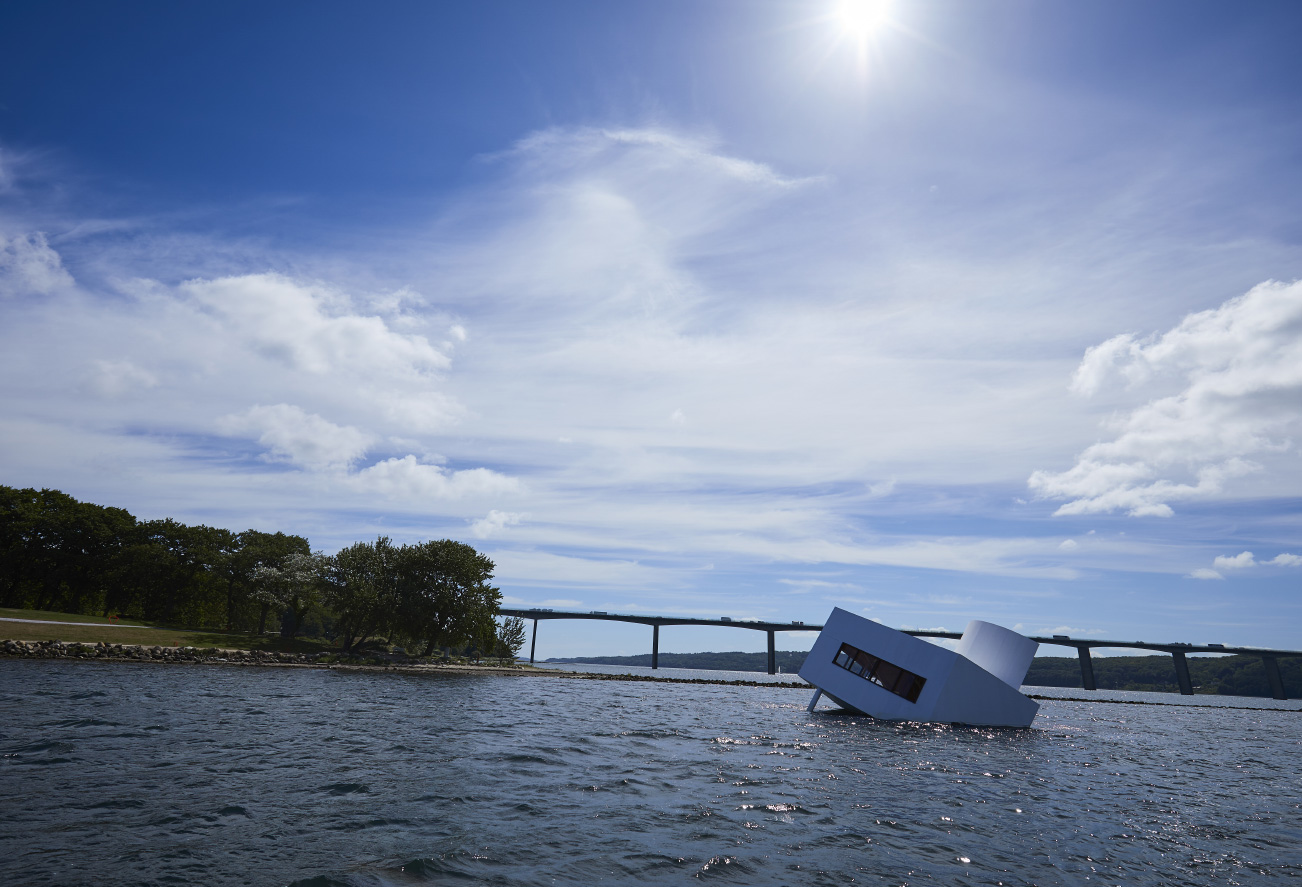 Villa Savoye was built in 1930. If Le Corbusier regarded this masterpiece as the beginning of an architectural and social revolution, Havesteen-Mikkelsen says that idealism has now been "sunk". "Our sense of modernity has been flooded," he says.
His point relates no only to architecture itself, but public life in general, citing "digital manipulation" of elections as undermining faith in democracy. Of course, if you don't fancy a trip to Denmark, then maybe it's time to plan that Le Corbusier essentials tour.
Where Can I See 'Flooded Modernity'?
Asmund Havesteen-Mikkelsen's 'Flooded Modernity' is part of Vejle Art Musueum's 'With Floating Art' exhibition which includes 11 exciting and whimsical artworks specially created for Floating Art 2018. The exhibition will run until 2nd September 2018. Admission is free.
All images © Asmund Havesteen-Mikkelsen and Vejle Art Museum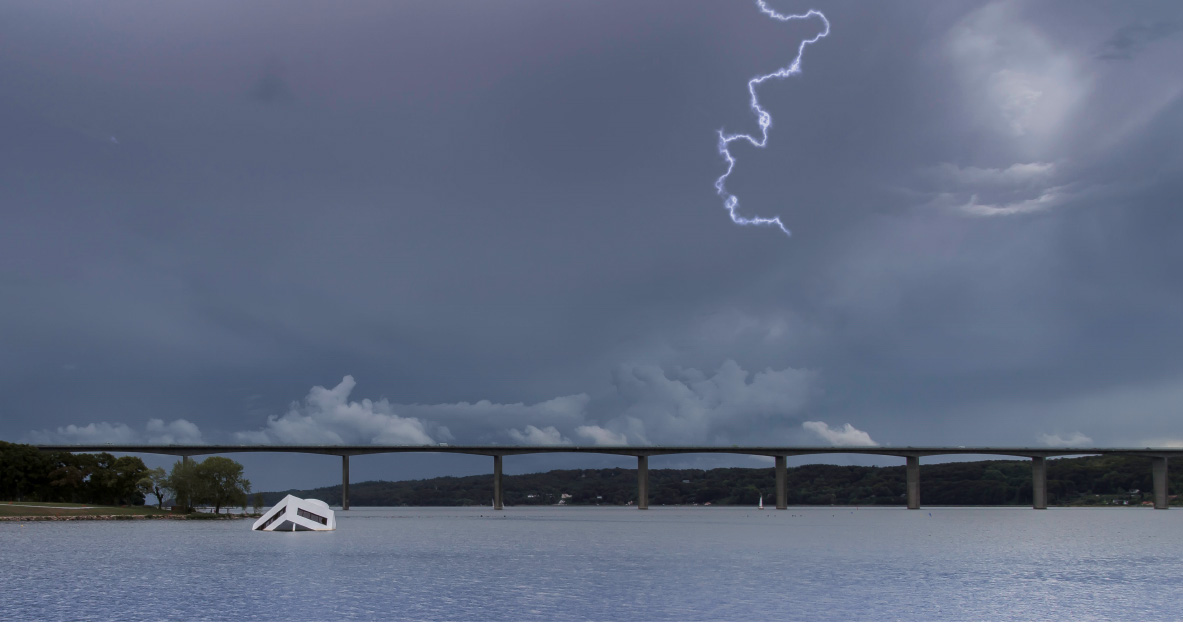 For more of the finest in modern art, be sure to check out some of the world's most famous architecture like you've never seen courtesy of PeBe.