Words by Lucy Thomas
Barcelona based graphic designer Pablo Benito, otherwise known as PeBe is known for his colourful and minimalist illustrations depicting world-famous architecture and historic landmarks. Being "naturally interested in architecture, furniture and interior design from a young age" and taking inspiration from illustrators who also depict buildings, PeBe combines his love of architecture, music and dancing to offer a different perspective on modern architecture; with iconic European nightclubs being the new focus in his latest series of illustrations.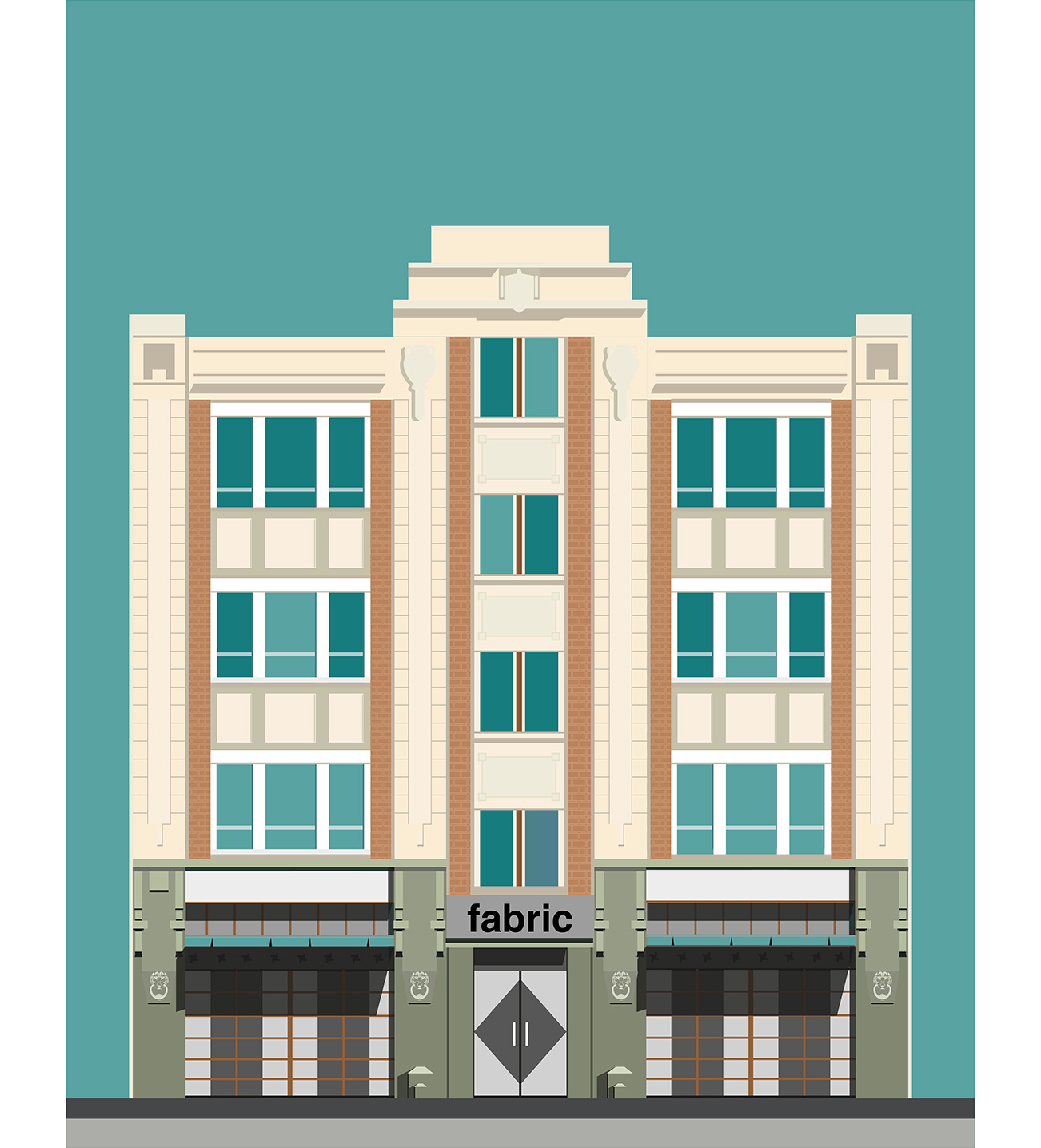 With escapism being the theme that bridges the two art forms together, it is of no surprise that these nightclubs, which often have the most exceptional architecture, emit a surreal and other-world feeling. The bright colours and simplistic shapes promote nightclubs in a positive light and flip the perspective to focus on the importance of the outside rather than the goings on inside. For PeBe capturing the essence of nightclubs and their architecture is symbolic and "the perfect present and the perfect way to remember things" as he also confesses that nightclubs have been an important part of his life in regards to "meeting new people, discover new music and dance, dance, dance."
PeBe depicts world-famous clubs such as Space in Ibiza, Berghain in Berlin and London's very own Fabric. Despite confessing he is "out of the London nightclub scene", he believes that "for sure London and the UK have one of the biggest and strongest music scenes in Europe" and "there sure are plenty of big and amazing clubs". PeBe, however, does prefer small and underground clubs rather than the tourist clubs that he illustrates and says that it's "very important to distance yourself from your art." He says "I love things that are opposite to my art, and I think that's good for you. Of course, you have to immerse yourself, but do it with distance."
When asked about his musical influences PeBe says that there is "no particular genre that gets him in the mood to draw" although he "discovers and consumes music in a slow way" and is interested in electronic music, jazz and new wave. Trying to gain insight into PeBe's musical sphere, he reveals that his latest obsession is an album called Omega by Enrique Morente and Lagartija Nick and believes that the one song everyone should listen to is "Spanic – Bring on the Night."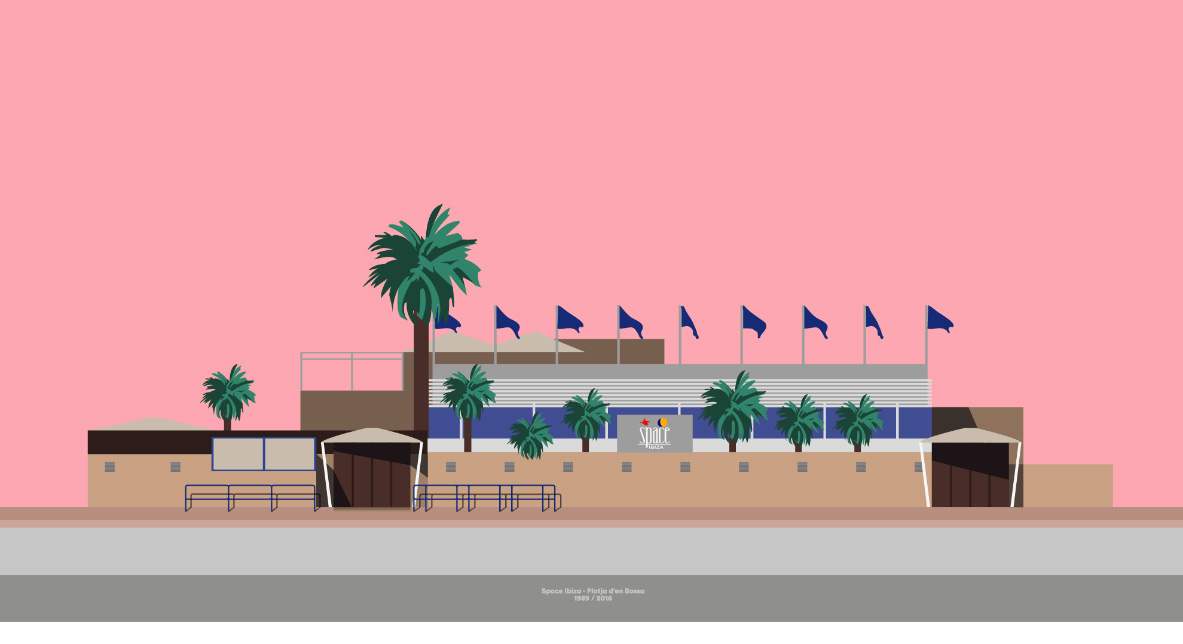 Geometry and colour are elements of PeBe's illustrations that make his work so recognisable. However, his relationship with them is complicated. "I think it's a love-hate relationship" he admits, "I mean I like geometry but I also like organic shapes, and I love colour but I only wear black or grey clothes." This attitude harnesses the complexity of design and actualises the intricacy of PeBe's seemingly minimal and simplistic illustrations. Choosing his favourite piece is a struggle, "I love them all separately" he says, "they evoke different moments in my life and each of those moments are special".
PeBe combines his passions to bring something new and refreshing to architectural illustration, and in doing so provides a new perspective on society and nightlife that is so often overlooked and undermined.
Shop PeBe here.