Sandwiched in between a block of terrace houses and a row of sixteen garages, the windowless West London storage shed that Notting-Hill-based architecture practice De Rosee Sa was asked to turn into a two-bedroom home was not an easy one. Yet despite the spatial limitations and the tight planning constraints, De Rosee Sa have successfully managed to create a modern, daylight-filled two-bedroom house of minimalist elegance and impeccable craftsmanship.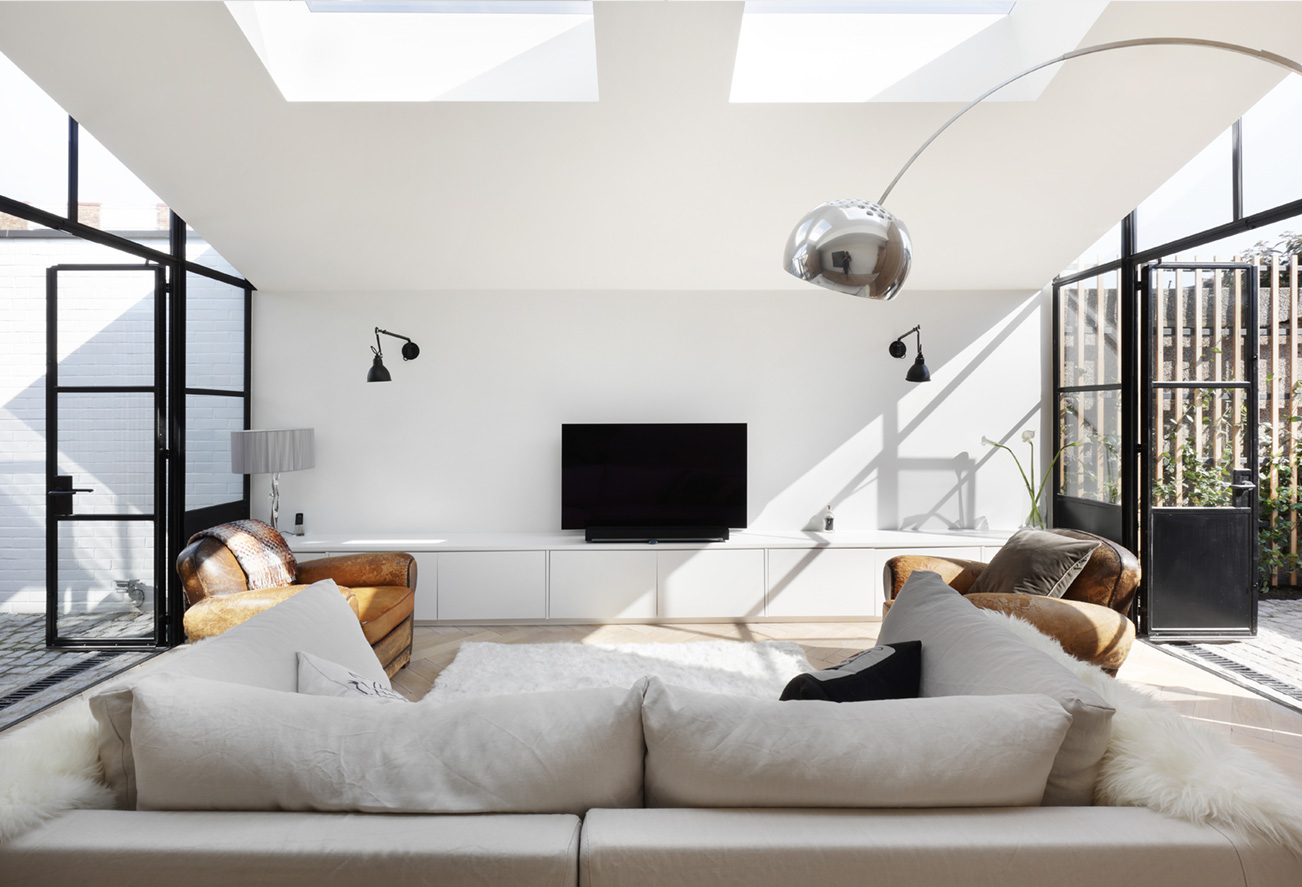 The owners, who live across the road, purchased the property containing an old timber yard in order to prevent it being overdeveloped. Inserting windows into the boundary walls was not possible due to privacy issues and instead De Rosee Sa were faced with the conundrum of lighting a narrow 37-metre-long site.
Three external courtyards were added to the plans to draw in light more light with a series of Crittal-style steel and glass doors installed to connect these courtyards to the interior and provide views through the entire length of the open property.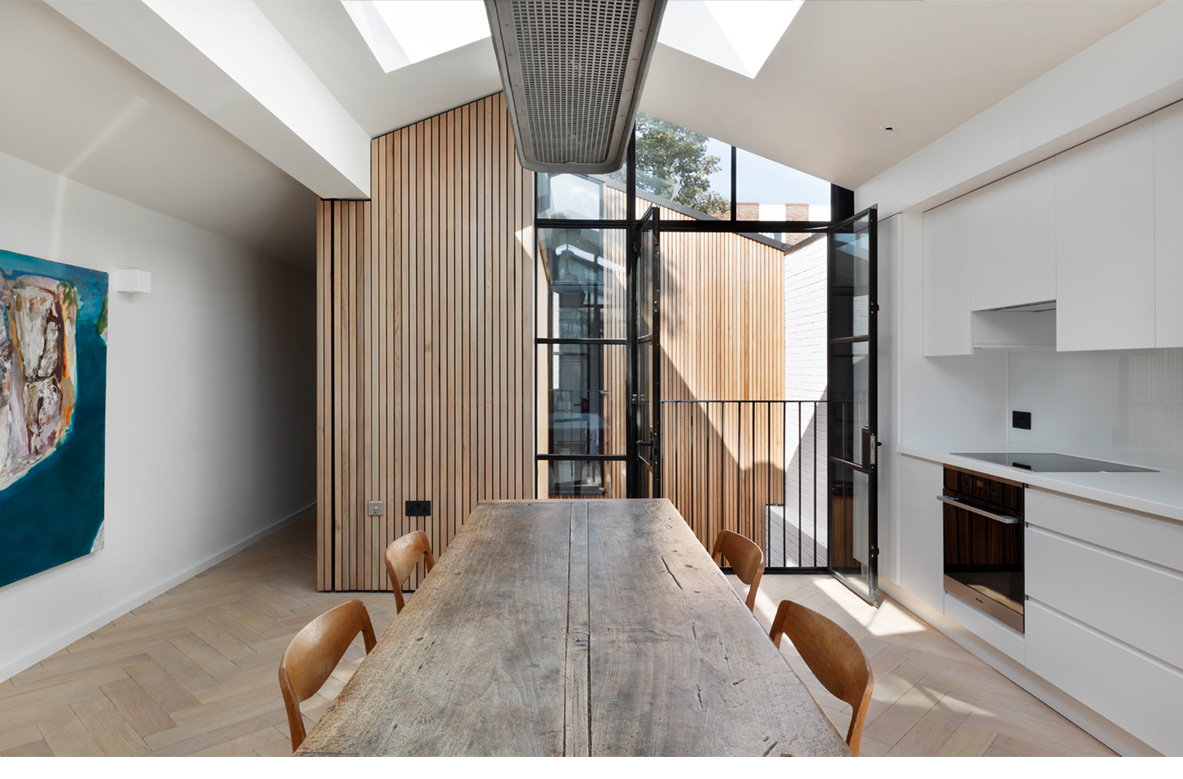 For more spectacular residential projects, head to the De Rosee Sa website.
Images courtesy of Alexander James