Delordinaire is an architecture studio based out of Paris and Montreal that finds extraordinary solutions to ordinary buildings.
For the latest project, rather than build what many would expect to be a standardised wooden chalet, Delordinaire utilised an elevated stilt construction to create a unique holiday home with views of Mont Saint Anne, Quebec.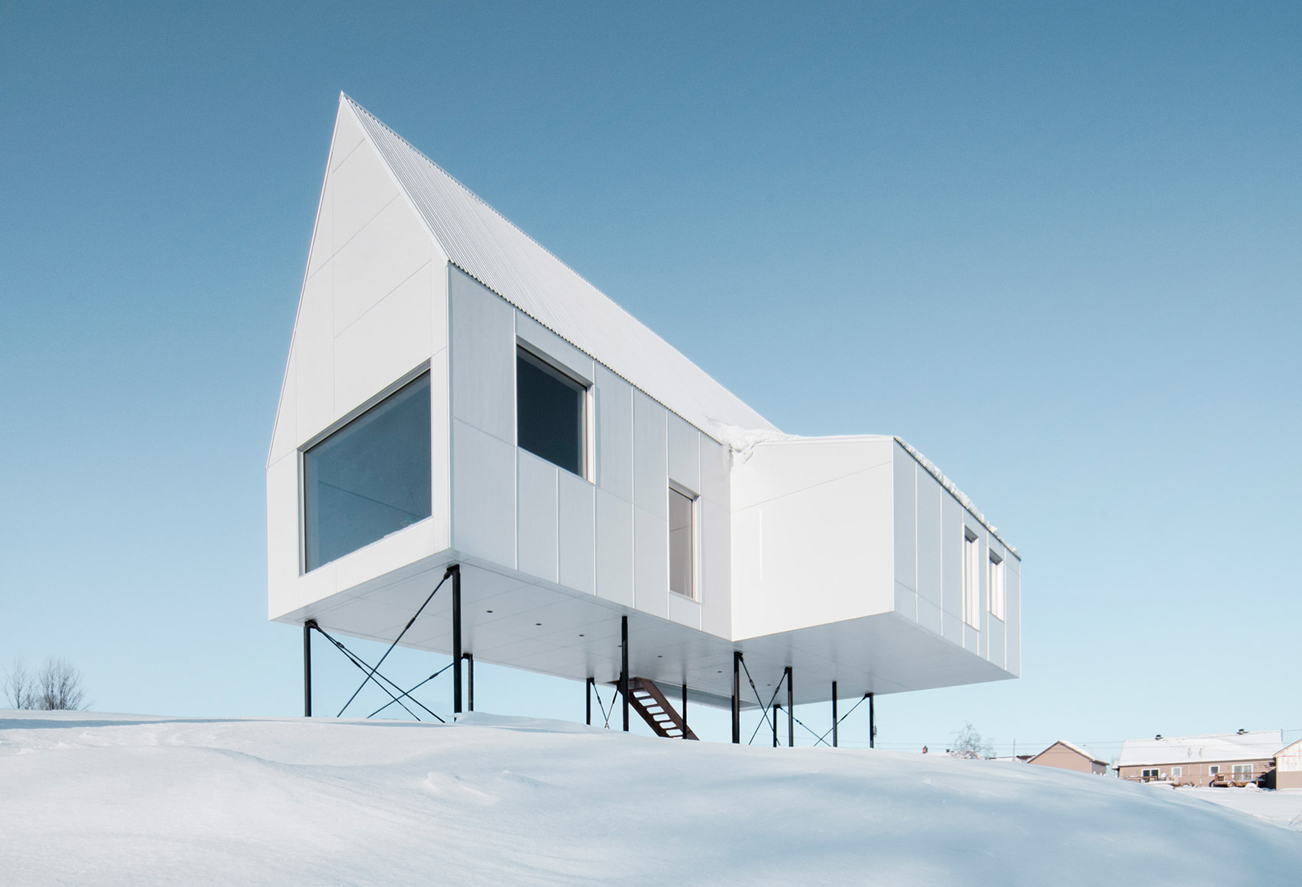 The asymmetrical slope in the roof and raised stilts creates a protected ground floor area and a raised living space that sits above the tree line for uninterrupted views and recurring sunlight. The clean, sharp lines and volumes are achieved through the use of white concrete panel cladding and corrugated steel roof panels that make the home stand out and slip-in to the surrounding landscape depending on the season.
[caption id="attachment_21864" align="alignnone" width="694"]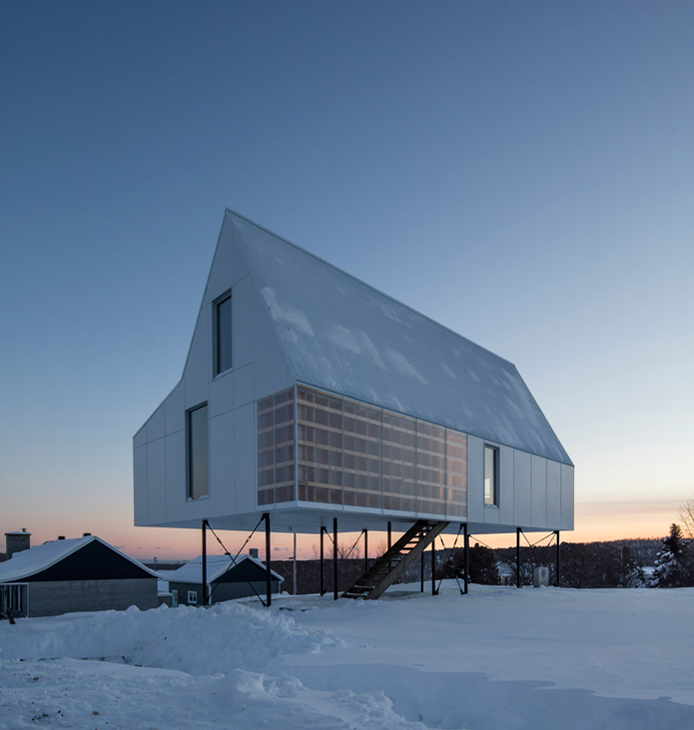 .[/caption] [caption id="attachment_21860" align="alignnone" width="695"]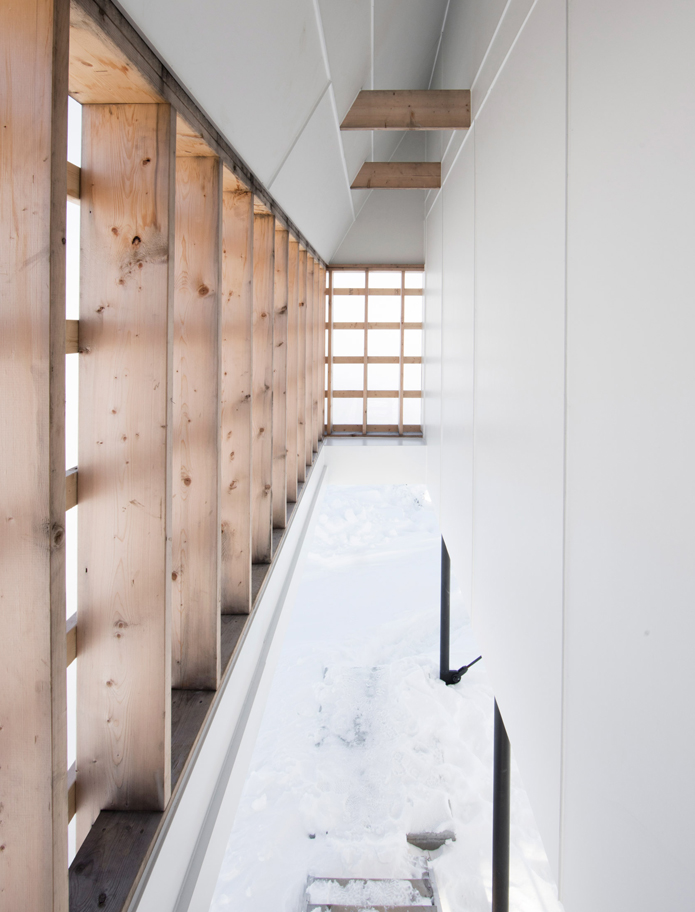 .[/caption]}