Words by Piers McEwan
Nestled on the Provençal coastline between Nice and Monaco lies the peninsula of Cap Ferrat. A purveyor of classic Riviera glamour, Cap Ferrat has managed to sidestep the glitzy neon lights of its coastal neighbours to remain an unspoilt outpost that is immersed in Mediterranean pine trees and offshore views. It is here that Parisian architect firm Atelier du Pont imagined and created a holiday home in the heart of the forest.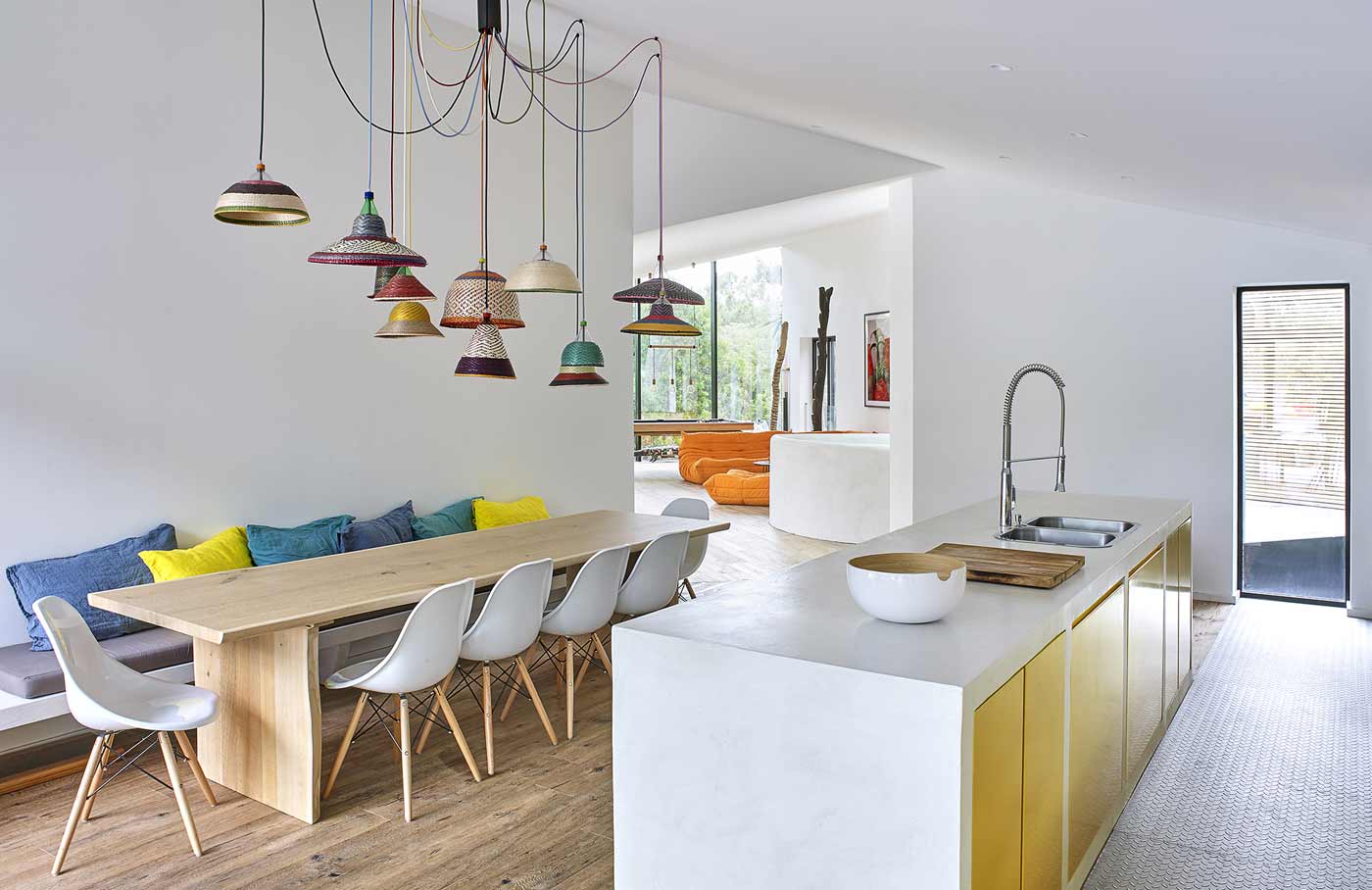 Prize winner in the 2017 Architizer Awards, the build features several terrace-linked annexes, reminiscent of forest cabins that represent a break from the traditional single structure format. The reason behind this choice was Atelier du Pont's aim of integrating the home into its surrounding environment:
"The challenge was to design a project that would exist in harmony with its surrounding landscape and have a limited impact on the existing vegetation…. Its implantation allowed to preserve a maximum of existing trees, and the façade uses mostly wood to mimic the pine grove around it."
The interior design, too, plays on the property's relationship with nature and further accentuates it. A large internal curved stairway lies in counterpoint to triangular openings and diagonal lines which allow dappled light and the surrounding vegetation to take a prominent role in each room.
On terrain that gently slopes towards the crystal seas and in amongst a dashing of strawberry, yucca and pines, this property strikes the ultimate balance between functional, stylish living and the natural world. C'est bien, non?