In today's world, there's a tendency to overthink things. But, more often than not, the greatest ideas come from the most unconventional trails of thought; inspiration strikes at times you may not be looking for it. That's exactly the kind of serendipitous foundations on which Dotspot – the revolutionary city discovery app – has been built. "It all started when leaving the cinema late at night in the middle of Soho and having to scroll through my favourite influencer's Instagram page to find a restaurant that they had recently advocated or visited," explains Koral Ibrahim, co-founder of the new app, Dotspot. "Then, shortly after, I was thinking surely there is a platform which aggregates all their recommendations onto a map, so people can find places around them, wherever they are in the world, right now." Turns out there wasn't.
From that moment – after finally settling on an appropriate place to eat – the idea for a new app was conceived. In an industry starved of authenticity, Dotspot aims to feed the hunger for discovery by curating proper human recommendations to allow you to unearth the best spots around you. Rather than trailing through Google – where there's as much chance that you'll be sent to a local take-away as a Michelin-star restaurant – you can now find a whole host of verified places, equipped with images from the people you follow and the best influencers around, in one easy-to-navigate map. "That's exactly what we do," Koral empowers. "Dotspot is exactly that; a city map which is powered by today's tastemakers. We've developed an algorithm which automatically pulls all the places influencers upload onto Instagram into a real-time map around you, wherever you are in the world."
There is a whole host of benefits from a user perspective, but the most impressive aspect is the way the app quietly revolutionises the way you discover places – the kind of places you're always actively seeking out but struggle to remember the name of when you need them most. As it happens, right now, if you see a nice restaurant on Instagram, it's likely that you'd screenshot it, visit the restaurant's official page, seek out reviews and then go on to book a table via phone or app. Dotspot wraps up all of those individual layers into one do-it-all interface. What's more, people can then save and share their favourite spots that they've been to or want to visit into 'lists'. These lists then effectively act as personalised city guides for their hometown, next holiday visit or recommendations list. Handy, then.
In reality, an app is only as successful as the number of users who are actively using it. The personable aspect of Dotspot makes it so conducive to sharing, so it will naturally develop a firmer footing in many cities through the traditional and most effective medium of word of mouth. "With Dotspot, the initial reaction has been great, and what's been reconfirmed to us, is that this is actually something people want and need," Koral explains. "So, within the first month, we've achieved a couple thousand downloads, tonnes of feedback, and some pretty renowned influencers advocating their newest discoveries."
All influencers on Dotspot have been properly vetted and approved as verified tastemakers on the platform. Koral confirms that there is capacity to cap to all influencers that feature on the app too – so the assurances of quality runs deep. But, in the age where influencer marketing is perhaps being met with more skepticism than ever before, it does make you think how Dotspot will grow in tandem with consumers who are craving more validity in what they like, share and discover. Today, consumers don't want to be force-fed information, or in some cases, patronised into believing the places and products that they are served are the best around, just genuinely credible advice that they'll in turn be able to share with confidence.
"We believe the future currency of social media is truth. Influencer marketing will plateau, and people will crave truth, truth and more truth," explains Koral. "The beauty of Dotspot is that, wherever you are in the world, we're creating a space where everyone can feel like a local and discover something new. Everything is verified and truthful. Whether you're an everyday consumer discovering your next place to shop, an influencer discovering the next big thing, or a business getting discovered; discovery is personal to everyone. The discovery is beautiful."
Although Dotspot has hit the ground running, it is still very much in its infancy. The start-up app plans to evolve by introducing booking platform integration, brand experience form pages, in-app messaging as well as rewards. "The big focus for us as a business in the immediate future is place discovery, but also brand experiences," Koral reveals. "We believe the new luxury is storytelling, and as we're all ultimately storytellers, offering unique brand experiences around the world to enable this will only lead to greater consumer gratification and increased digital word of mouth." Right now, the app is currently running a wine tasting experience at Compagnie des vins Surnaturels Seven Dials in Soho with @MillyKR and an exclusive lunch + photography workshop with @Skyeoneill at the Artist Residence, with a lot more promised to valued users along the way.
Dotspot arrives at an incredibly interesting time; entering a saturated world of influencer-driven marketing and faced with the threat of being just another app with an incredibly short shelf-life. Because, let's be honest, how many times have you been handed a lifeline of a new app on the Friday only for it to disappear or face a public backlash a couple of weeks later. But it appears that Dotspot is the outlier. Its unique interface, simple formula and the fact that it's a genuinely useful tool, shows that some pieces of software in this growingly fickle world seem to have a certain amount of innovation and staying power and, in our humble opinion, a place on everybody's phone. Dotspot is a handy, easy to use and rapidly expanding tool that makes the whole ordeal of 21st century life that little less arduous or, at the very least, it will give you few new nice places to eat come 11pm in Soho.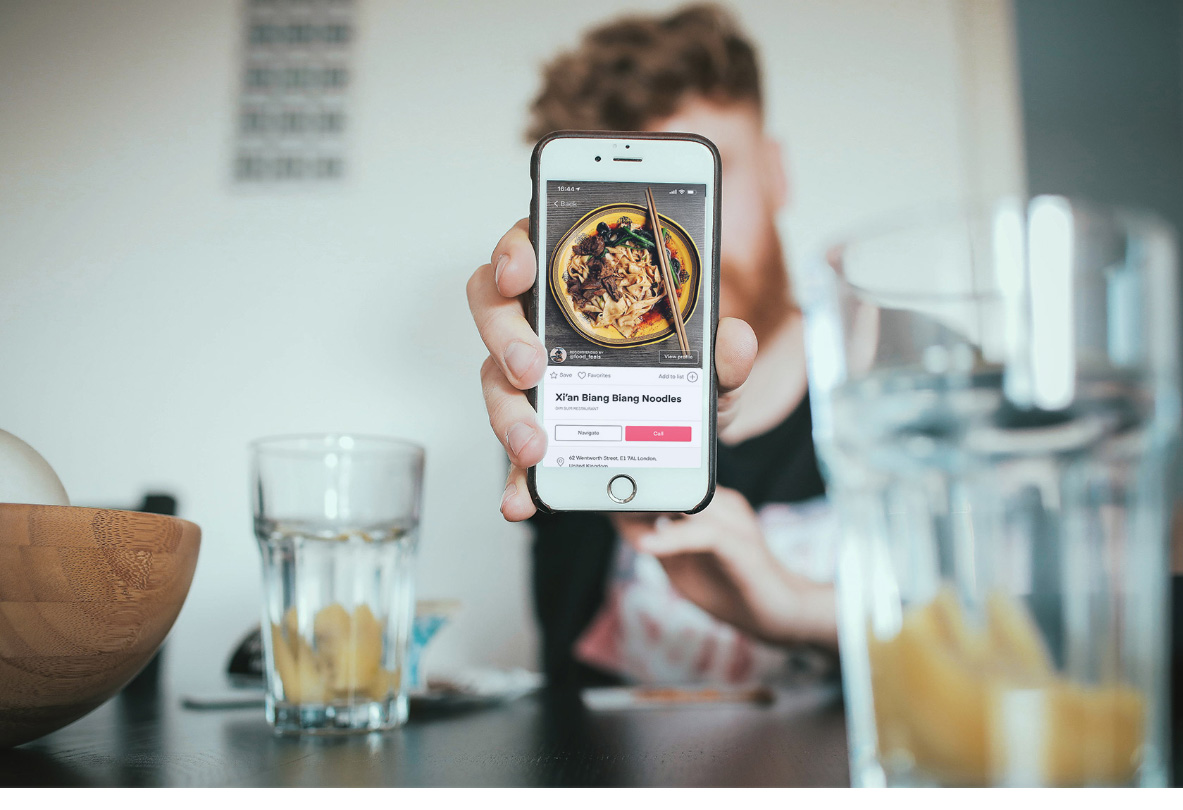 For more information, head to the Dotspot website and to your chosen app store to download the app today.
 If you're in the mood for discovery, then check out all the latest releases – ft. everything from sneakers, furniture and clothing – at OPUMO.