New Orleans has always been a city of magnificent excess. Now it has the perfect new hangout. Welcome to The Drifter, a haven of mid-century restraint and contemporary style.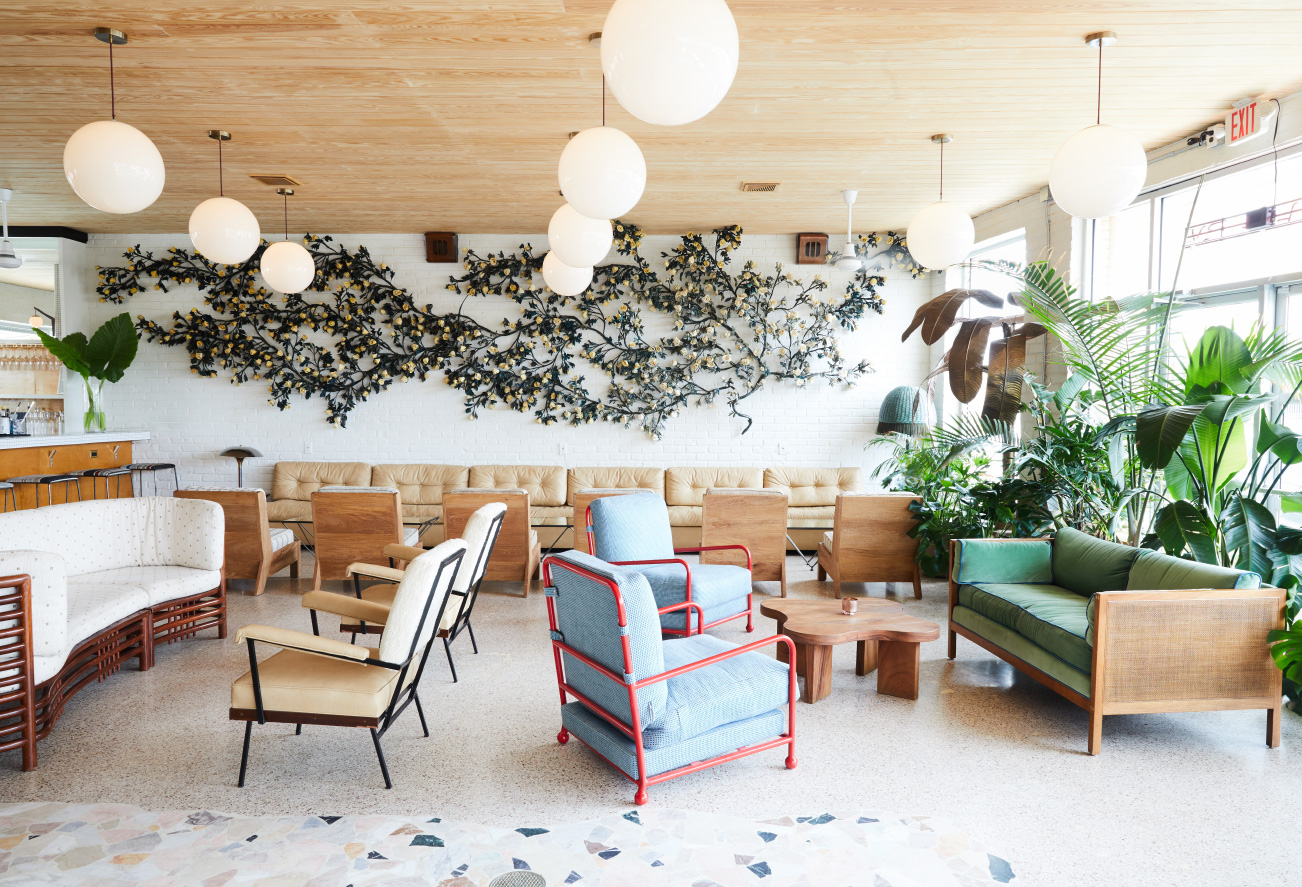 The inspiration is the Beat Generation, always on the road, drifting and searching for the new. The location is a superficially unassuming 1950s motel, refurbished to welcome in 21st century artwork, cuisine and a distinctly contemporary take on the Beat lifestyle.
Forget the typical motel carpark. Welcome to a tropical garden with pool. Your room has cool concrete walls and Oaxacan tiled floors with a 1950s motif. Thick fluffy towels and signature toiletries speak of the present, along with air conditioning and Bluetooth controlled audio. Built-in furniture is bespoke, while art is by the city's hot, happening names.
Pop ups and food trucks provide international cuisine, while speciality coffee and pastries are served in the 1950s style cafe.
Owners Jayson Seidman, Zach Kupperman, and Alex Ramirez set out, in the wake of Hurricane Katrina in 2005, to create a hotel for the future of their city, a place to welcome what they call the "digital nomads". We love The Drifter. Your New Orleans home from home, sorted.