What happens when art and automotive collide? We could look to Alexander Calder's BMW 3.0 CSL that raced in Le Mans 1975. We could also look the Keith Haring's 1971 Series 3 Land Rover. Now, we can look to Vasco Costa to continue this trend.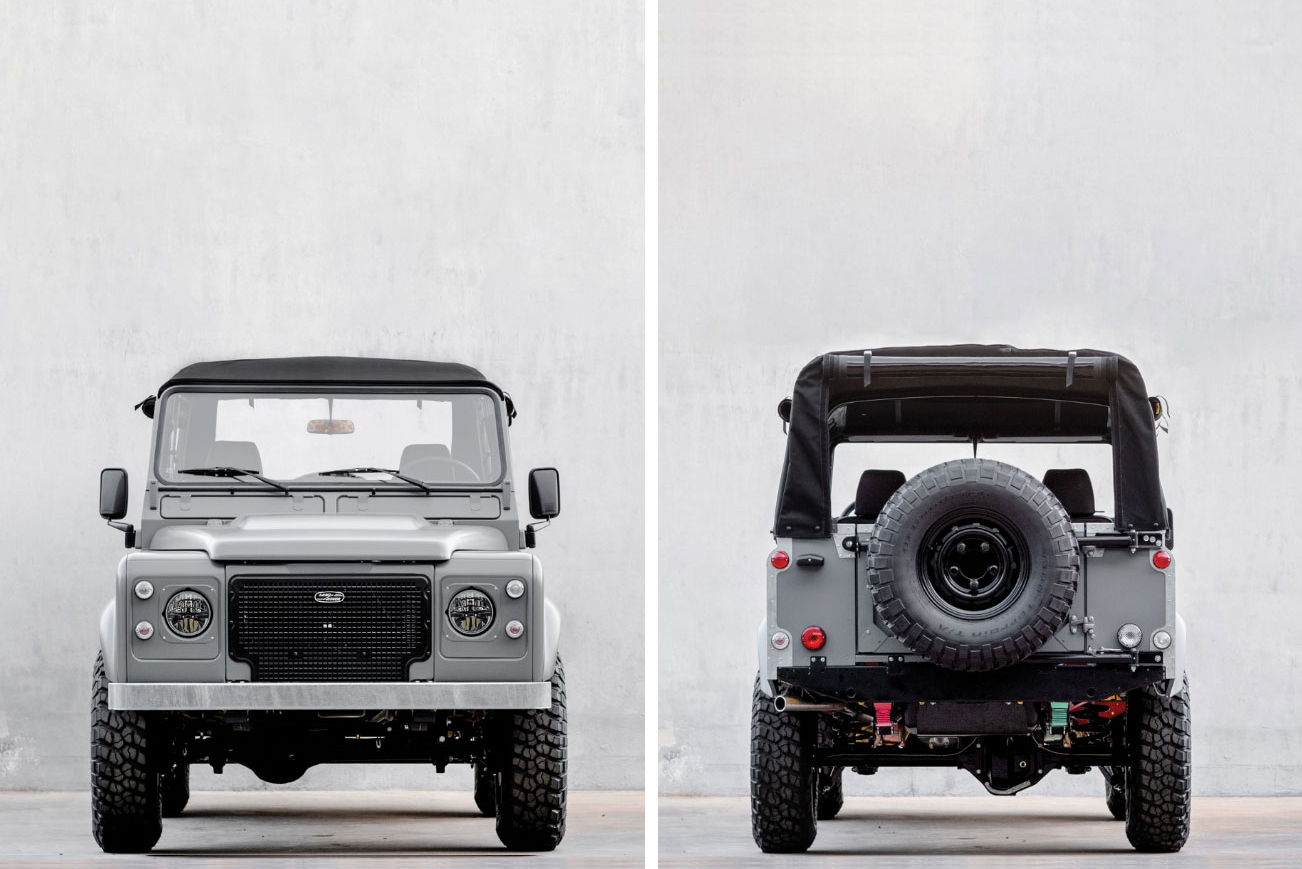 In collaboration with CoolNVintage Lisbon, Vasco Costa painted the chassis of this Land Rover 110, one of the first to roll off the assembly line in 1983. Why paint the chassis? Well, art doesn't have to be worn or emblazoned on the side of a car to be appreciated. Costa and CoolNVintage believe that just being in the presence of art should suffice.
The beauty of this machine doesn't stop at the painted chassis or the history of it, CoolNVintage envision this 110 to be used. They see a future of journeys ahead of it, and to accompany the lucky driver, the car comes with a handmade saddle leather tool bag, brass key chain containing its build number, Marshall wireless speaker, and even an Alantejo blanket for adventures on cold nights.
Actually, the beauty doesn't even stop there, we haven't got inside the car yet. Upgraded Fox suspension, a new V8 engine, air con, custom Connolly leather interior, and a high-quality mohair soft top put the proverbial cherry on top of this car.