Mr. Reliable gets a makeover. Finished in industrial grey, this 1984 Toyota Land Cruiser G43-S has been rebuilt by the obsessives at The FJ Company to provide luxury along with its legendary utility - and performance to match.
The FJ Company is no backyard start-up. A Miami HQ boasts a production-line sized warehouse with 150 craftsmen hand building each Land Cruiser conversion. "Custom" is the name of the game.
This G43-S is a full nut and bolt, bare metal rebuild. The exterior is in Toyota's "Cement" colour and a tailor-made hard top fitted. Inside, upholstery is in distressed red leather. Seats are by Recaro. Electronics and air conditioning add to creature comforts.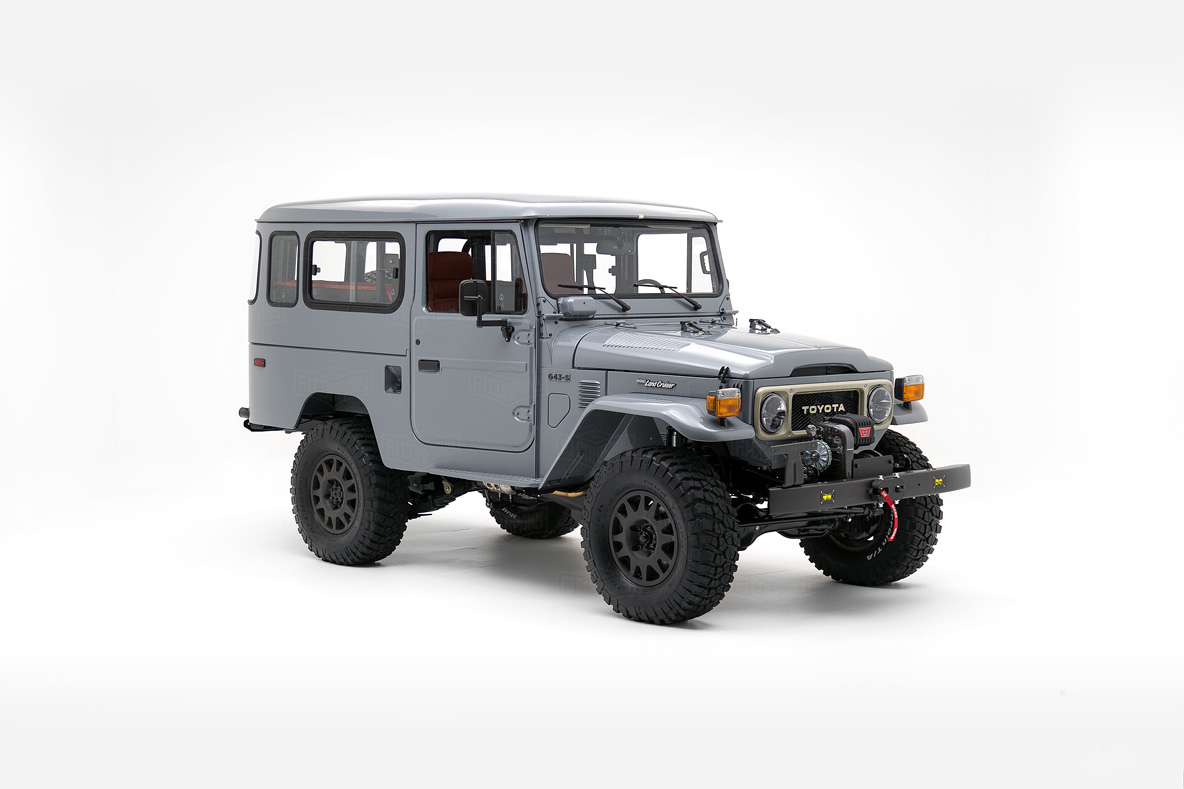 Under the bonnet is the muscle of this Land Cruiser G43-S. The original Toyota engine is supercharged to develop 318 bhp, through a five-speed manual gearbox. The aerodynamics may be that of a brick, but this Land Cruiser is designed to perform impressively on road as well as off, with both traction and electronic stability control.
Want one? The FJ Company's prices begin at £45,000, rising swiftly to more than £100,000. Everything, in one rugged Toyota, that you could ever need.