The life of the average SUV gets no more challenging than the occasional speed bump on the way to an upmarket supermarket or back from a particularly demanding school run in the rain. Truth is that beneath the unlikely social cachet of today's SUVs, there are those that are able to use their bulk for much more serious matters, should you choose to challenge them just a little. You don't even have to sacrifice much - if anything - in the way of luxury when you leave the tarmac behind and embrace the mud, rocks and even - for the intrepid - actual mountains in front of you. Time to choose from our selection of the 10 best off-road SUVs. Pack your own wellies - and perhaps an umbrella or two.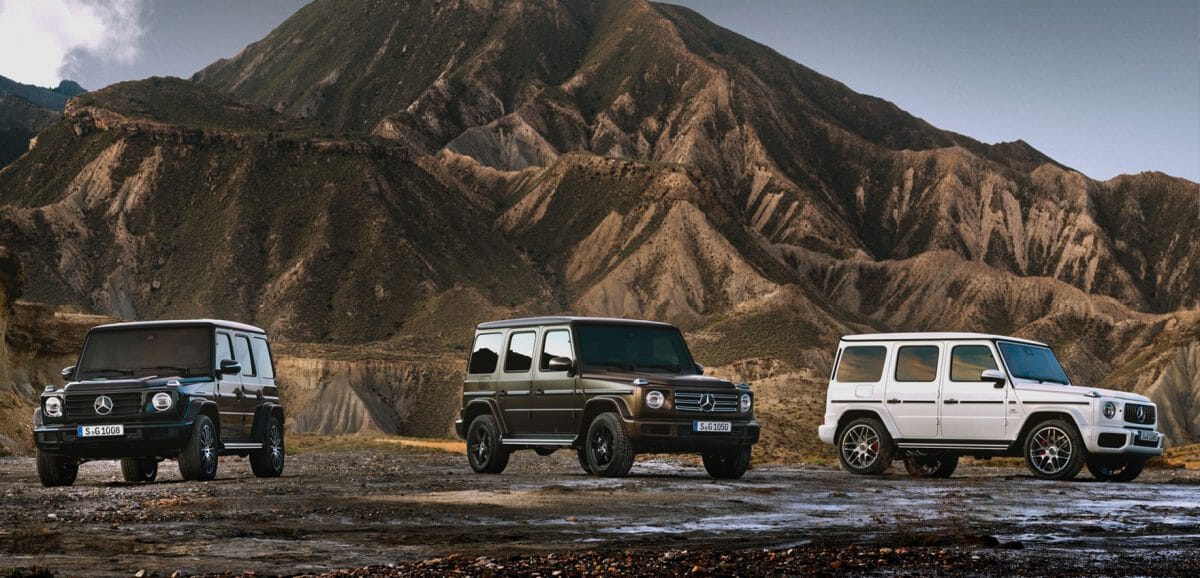 10 best off-road SUVs
Mercedes-Benz G-Class
Brutal looks reveal military origins of Mercedes-Benz's all-terrain monster, in production now for 43 years. Ladder chassis, locking differential system and trick suspension combine with latest technology to deal with all and any off-road challenges. To make sure, the German car brand tested the G-Class on Austria's Schöckl Mountain, which test it naturally passed with ease. Interiors are a sharp contrast to this go-anywhere practicality, now featuring S-Class levels of deluxe indulgence, winning the G-Class an unlikely 'Best Luxury Car' award.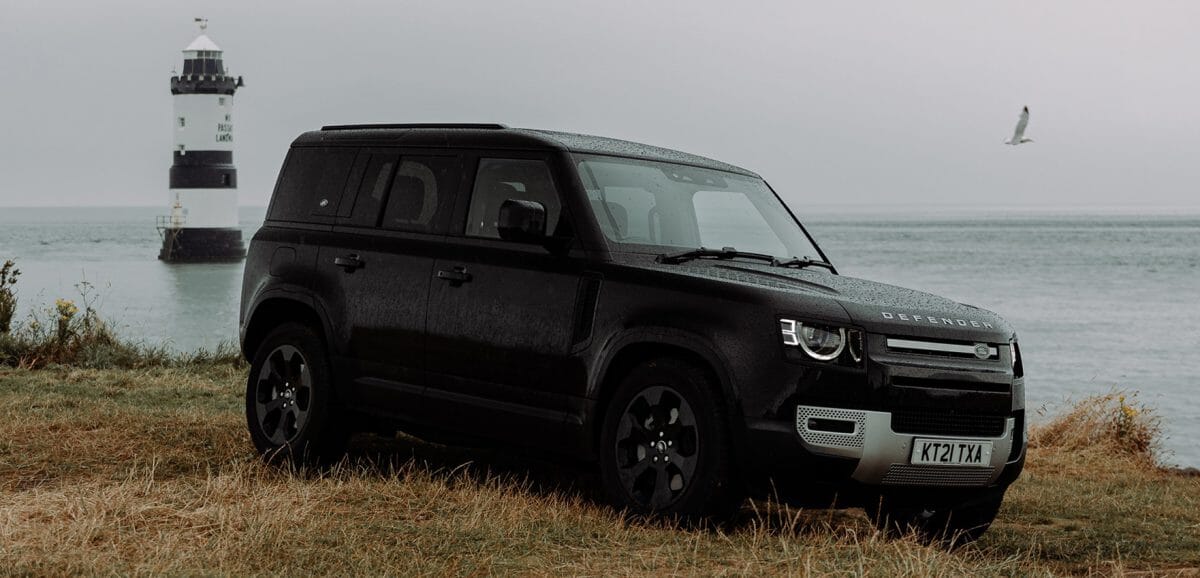 Land-Rover Defender
Truly great successor to Land-Rover's world beater. It took a while for the entirely new Defender to emerge but first turn of its wheels off-tarmac showed what Jaguar Land-Rover have been doing with the time. Occupants will find themselves in luxury undreamed of by owners of original, more agricultural Defenders, while rugged exterior looks speak of the new model's remarkable - even by Land-Rover standards - off-road ability. Best wading depth and departure angle in class mean hills and rivers are dispatched with contempt.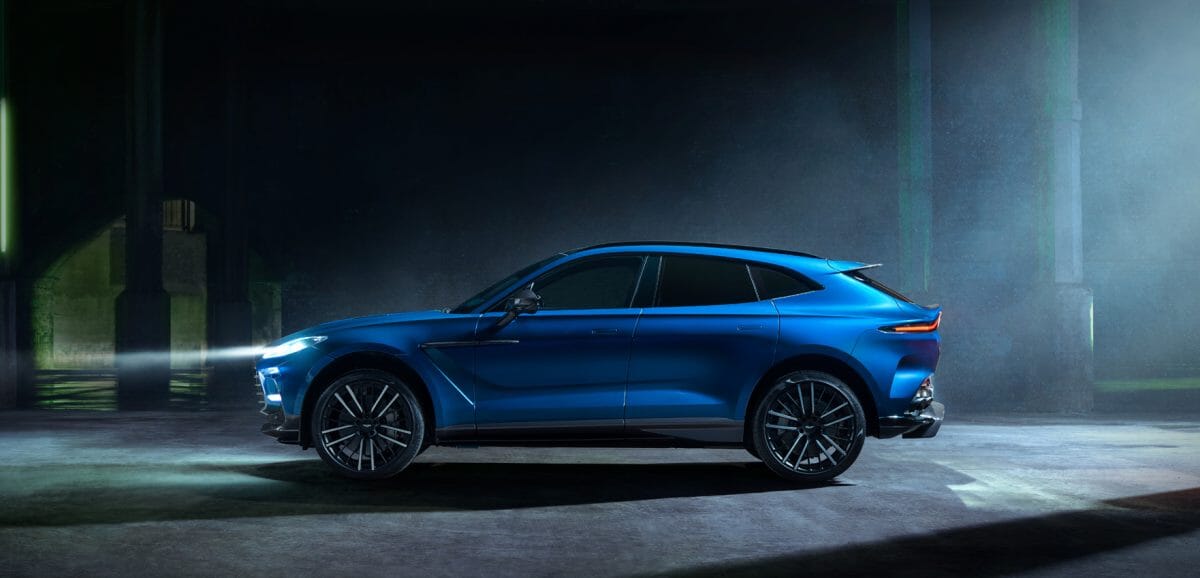 Aston Martin DBX
An Aston Martin to rival the best off-roaders? Enter the unexpectedly elegant SUV that is the DBX, billed as Aston Martin's latest saviour. If hand-stitched leather to the interior doesn't impress the secret agent tastes of Aston's most famous customer, DBX's efforts off-road might help Bond evade his latest pursuer: dedicated Terrain modes jack up the ride height and direct twin-turbo V8's efforts towards traversing mud, water and climbing that hill to view your country estate. Brilliant on-road, into the bargain.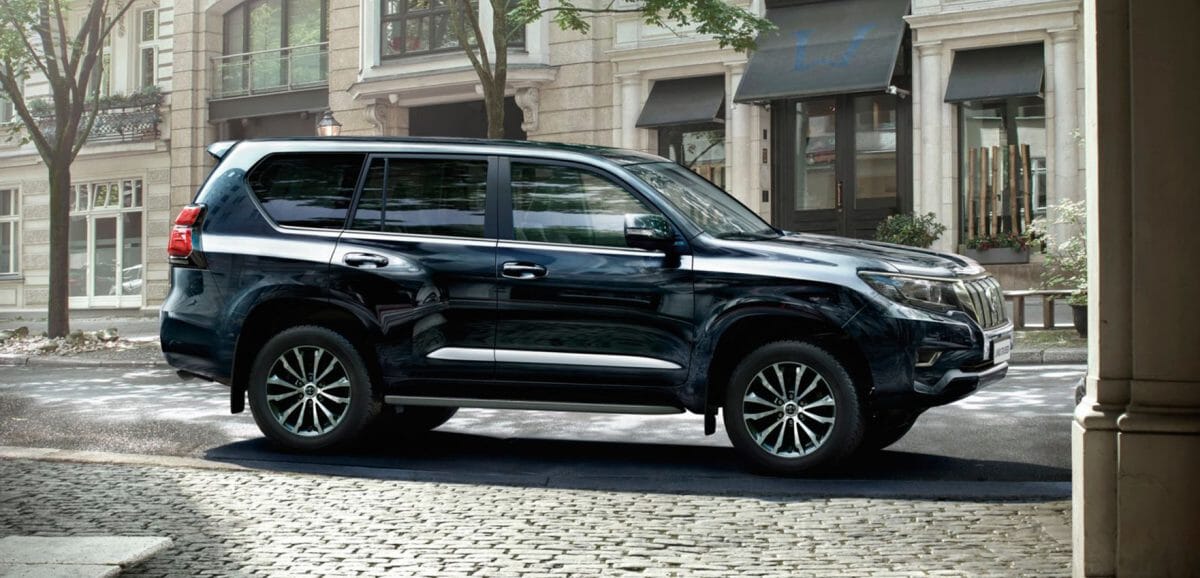 Toyota Land Cruiser
Found in the world's most inhospitable regions, famously never beaten by any terrain and also - of course given it's a Toyota - never breaks down. Latest generation features entire alphabets of technical systems - from Adaptive Variable Suspension (AVS) and Kinetic Dynamic Suspension System (KDSS) to Multi-Terrain Select (MTS) - enabling the Land Cruiser to make imperious progress through rivers, across deserts and up mountains. Interiors now unexpectedly luxurious, too.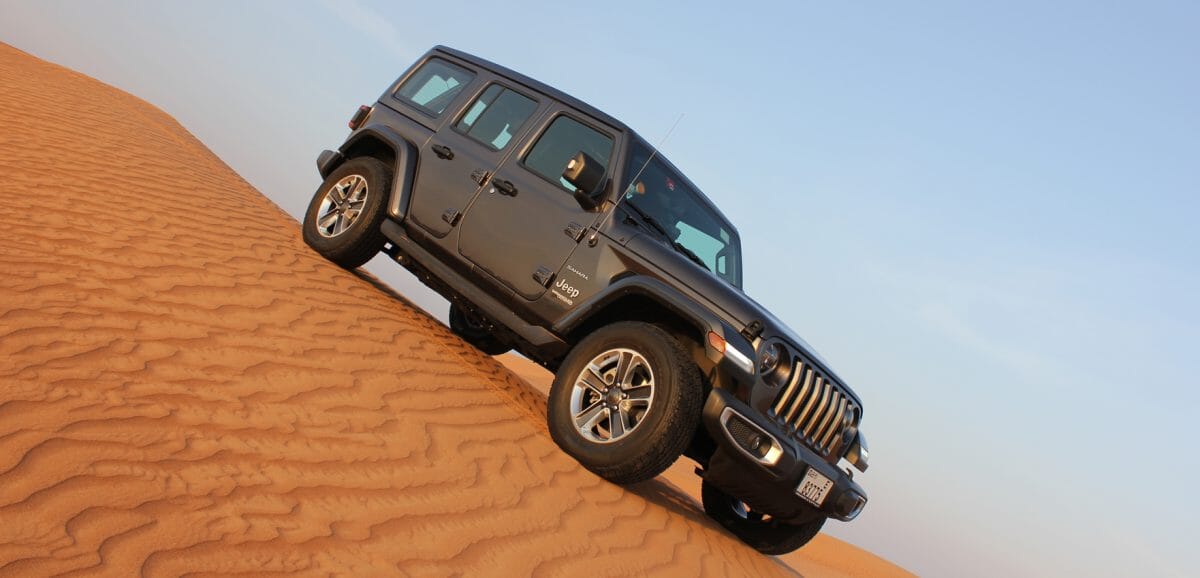 Jeep Wrangler
Legendary name, legendary toughness. The Wrangler's lack of frills - witness the Jeep's hose-it-down interior - won't be for everyone. What there is in spades - put your own in the back - is off-road abilities. Old-school ladder chassis can take just about anything, skid plates protect vulnerable mechanicals. All sorts of manual controls make traversing the next canyon easier. Windscreen folds down, roof panels and even doors are removable for full in-your-face Jeep experience.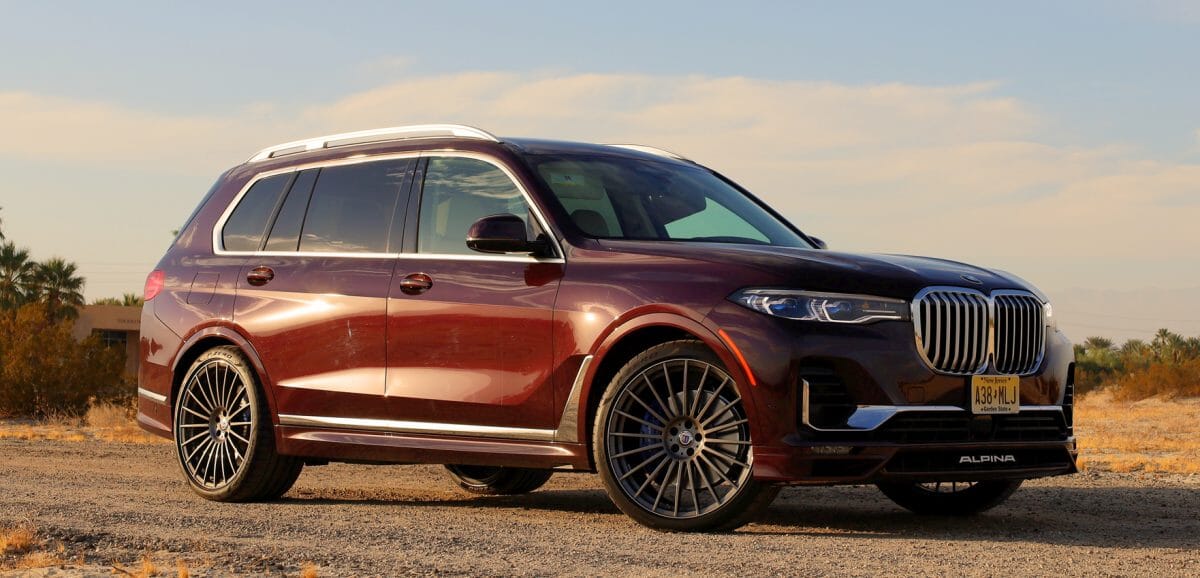 BMW X7
Biggest BMW SUV has grille big enough to get you noticed from Mars. Also big: this huge SUV's off-road abilities. X7 has every piece of technology in BMW's extensive toy box to allow it to impress off-road, on sand and up that unpromising muddy, rock-strewn track. Off-road modes have catchy names - meet xSand, xGravel, xRocks and xSnow - and optional Off-Road Pack adds skid plates, hill descent, electronic differential lock and underbody protection. Need we say that interiors fairly bristle with comfort and luxury? Thought not.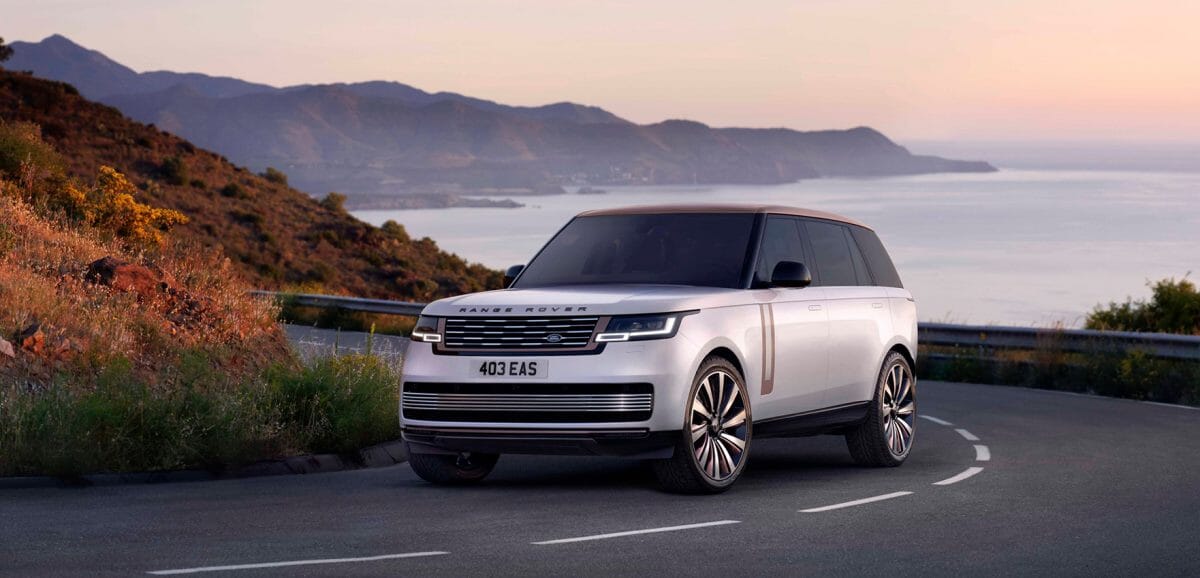 Range Rover
First luxury SUV is still very much the best, say its legions of fans. Latest generation sports faintly menacing slab-sided design, still echoing the pioneering original of the 1970s. Abilities are legendary: your Rangie will wade through almost three feet of water with ease, all-wheel steering makes easy work of tight dirt track turns, locking differentials mean better off-road grip while Land-Rover's Hill Descent Control takes care of getting down mountains once you've driven up. There are few better places to be, meantime, than inside a Range Rover, a place where minimalist design meets maximum luxury.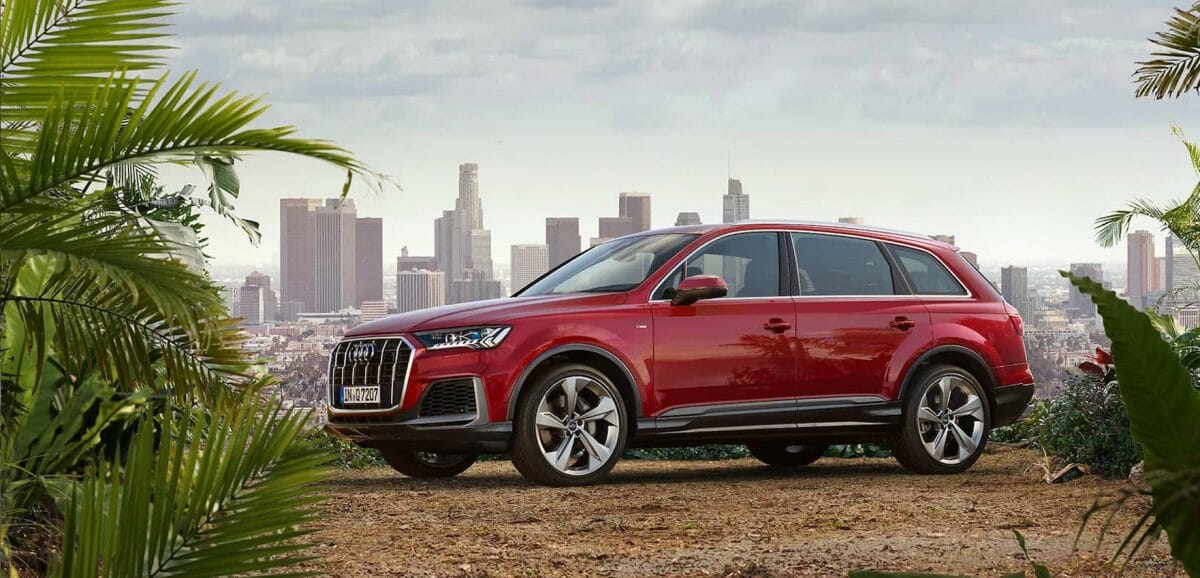 Audi Q7
This large Audi isn't just to impress on the school run, or to fill with essentials for that fast motorway trip to your second - or third - home in Cannes. The Q7 is ready to put its substantial all-wheel drive power to good use off-road too, courtesy ground clearance which is surprisingly close to that of dedicated off-roaders such as those from Jeep, while climbing abilities are sufficient for the average hill, if not for more rocky terrain. Huge towing ability means you can take the Airstream just about anywhere to watch the next sunrise.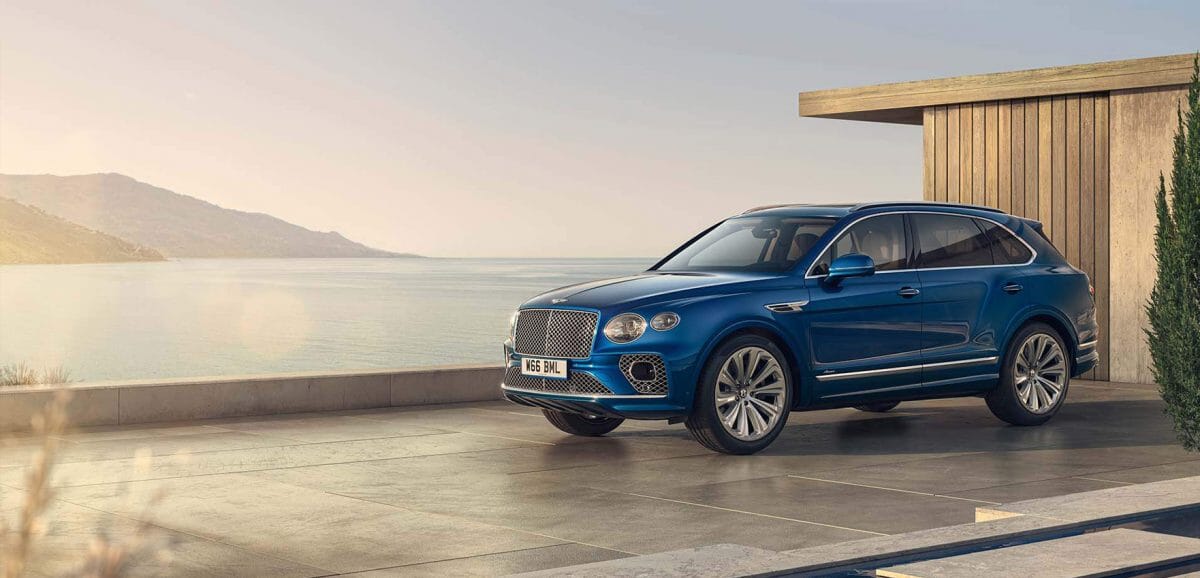 Bentley Bentayga
If you're looking to go mud-plugging in the most serene, sybaritic luxury, look no further. Once you've finished admiring your chosen specification of walnut, eucalpytus, ash or carbon fibre accents to the interior, twist the Bentayga's diamond-knurled controller to select Mud & Trail, Sand, Dirt & Gravel, or if skiing in the Alps in winter, Snow, Ice & Wet Grass and allow the Bentley to do the rest while you settle back into meticulously selected leathers - "hand-picked from herds that graze high above sea level" - and marvel at this go-everywhere limousine's abilities.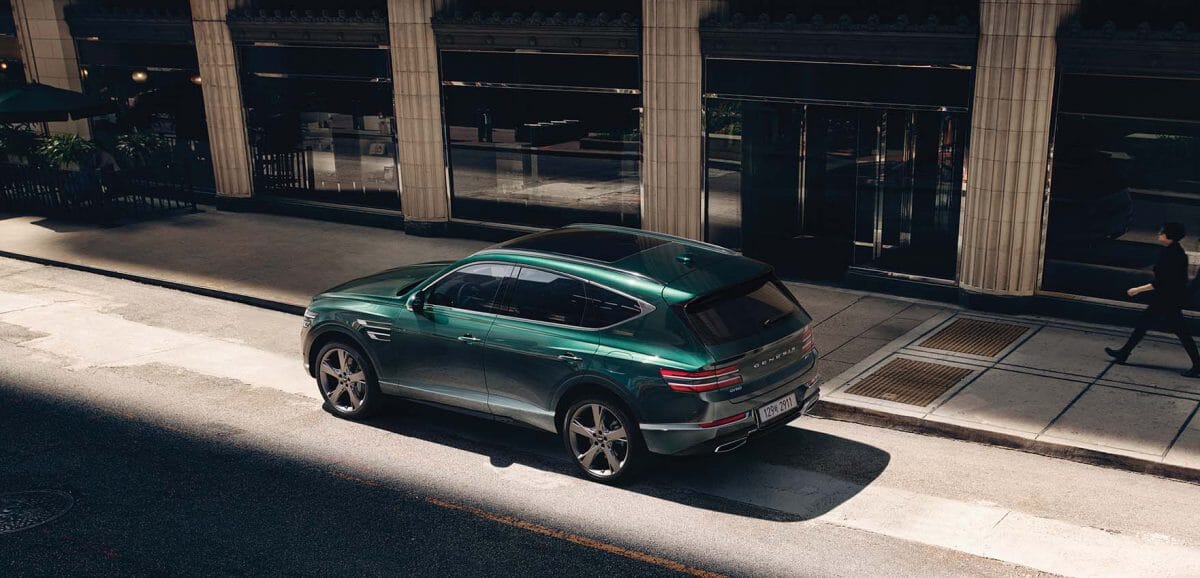 Genesis GV80
New kid on the block is from Hyundai's up-market marque and - courtesy the undoubted skills of designer Luc Donkerwolke, previously of Lamborghini - the GV80 hits its target of being a credible Range Rover rival surprisingly deftly. Select Mud, Sand or Terrain modes to persuade the big Genesis off the road and on to less hospitable landscapes, where cutting edge technologies aim to ensure easy progress. Restrained interiors major on leathers and wood, and Genesis retains the South Korean carmaker's generous guarantee, a reassurance of reliability you may appreciate when camping with your GV80 in the Sahara.
Get your fix of all things automotive at The Garage.
---
---