Forget all you think you know about Audi. That essentially this is a technology-obsessed company that produces desirable but essentially soulless transport. Then remember that Audi went to Le Mans, and won the 24-hour race with a diesel-powered prototype, that they make a continent-crushing estate car capable of humbling the average supercar and that their quattro four-wheel-drive system decimated the opposition in the World Rally Championship when first introduced. The German manufacturer's celebrated slogan is "Vorsprung durch technik", progress through technology, which we'd humbly suggest for our pick of the fastest Audis, they modify to "Speed durch technik". Browse our list of the fastest Audi cars available in 2023 and you'll never think of an Audi as soulless again.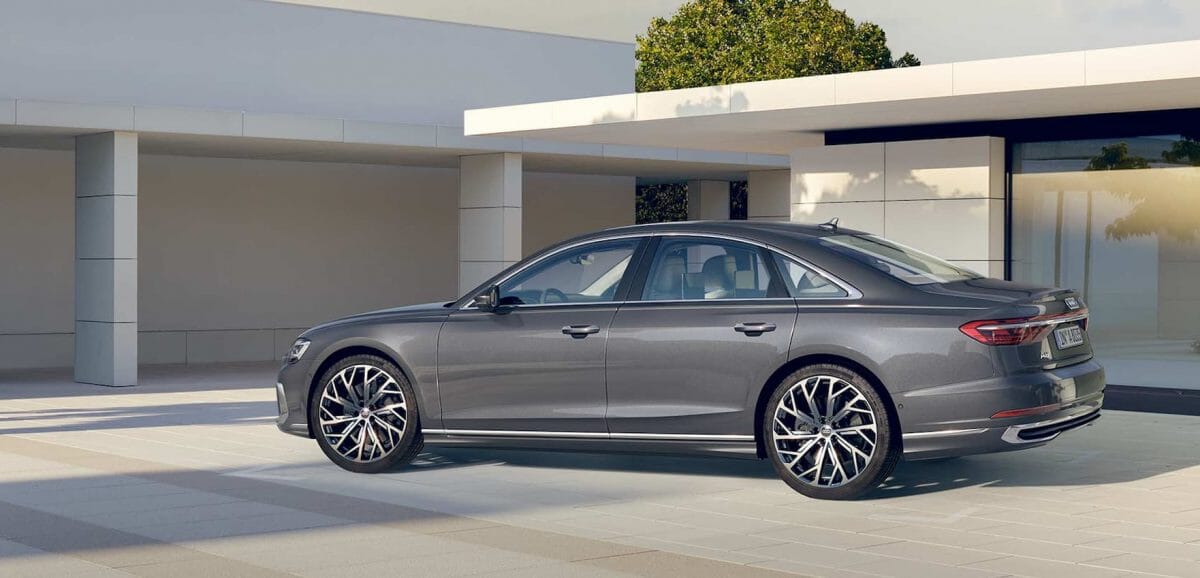 Fastest Audi cars in 2023
10: Audi A8 | 0 - 60 mph: 4.9 seconds
Audi's range-topping no-luxury-spared limousine is not only sybaritic, but much faster than you'd think. Construction is all-aluminium, something of an Audi speciality, so the 449 bhp that's available to the driver - or chauffeur should you choose the tycoon-friendly long wheelbase version - gives Audi's flagship a surprising turn of speed. Air suspension means magic carpet ride progress, while the option of all-wheel-steering makes life even easier. Interiors redefine the word plush.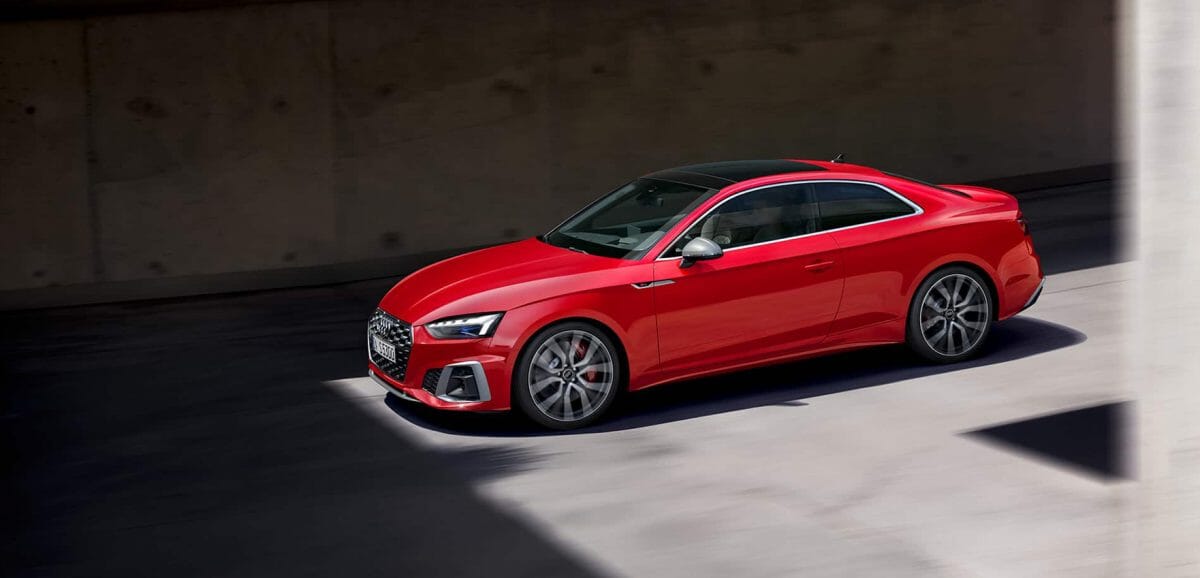 9: Audi S5 Coupé | 0 - 60 mph: 4.6 seconds
Big diesel-powered two-door does fast the old fashioned way. Audi, after all, was the first to win Le Mans with a diesel fuelled entry, in the R10 TDI. The S5 won't beat that prototype contender, but most will find its 339 bhp more than sufficient. Styling feels - in a world of super and hyper cars - almost old-fashioned: this is a discreetly fast car, one that suits the Audi ethos of technical brilliance featuring built-in luxury that doesn't need to shout. If this is diesel's last hurrah, it's a significant one.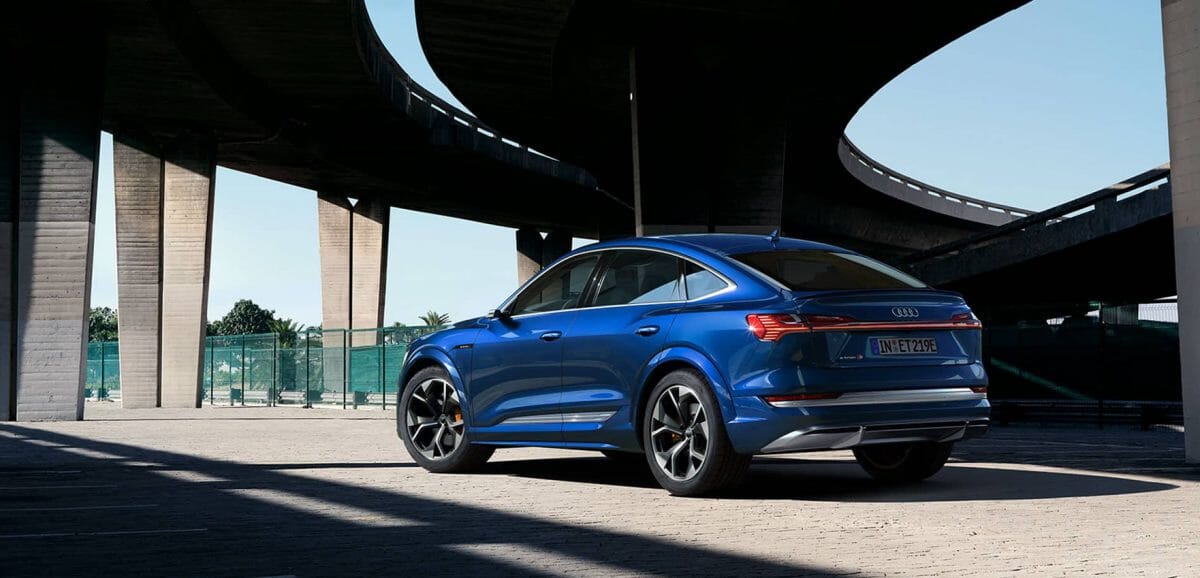 8: Audi E-tron S quattro | 0 - 60 mph: 4.5 seconds
Electric SUVs really shouldn't be this fast, should they? Heavy, huge and handy for use as a guilt-free Chelsea tractor, Audi's E-tron S quattro is blistering speedy, with a full 503 bhp available from three electric motors. Top speed is 130 mph, which is just about sufficient, while its space and bulk means you can fill it with passengers, luggage and pets before proceeding, cosseted by real edge-to-edge luxury, in total - fast - silence. Audi's quattro system, first used in all-conquering rally cars, means swift progress across any field you care to choose.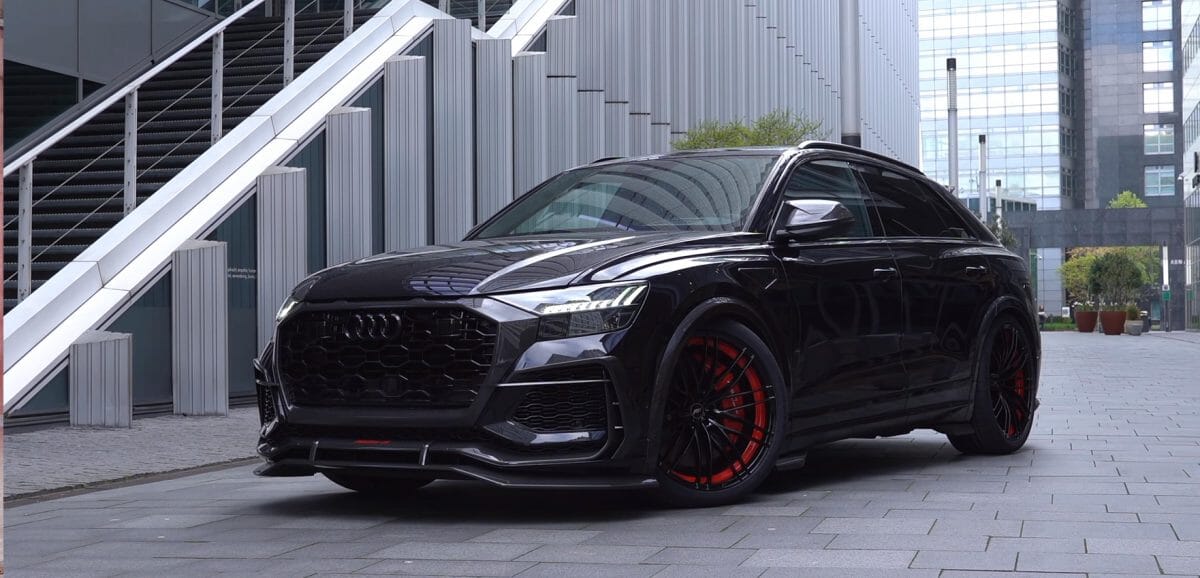 7: Audi RS Q8 | 0 - 60 mph: 3.9 seconds
An SUV that's also a coupé and, improbably, has the performance to match the fastest of actual sports cars. First off: it's big, very big. Luckily, there's a potent powerplant to lug around all that weight: a 4-litre V8 producing just a sliver under 600 bhp, naturally using permanent four wheel drive courtesy Audi's quattro engineering. Looks are svelte for such a huge vehicle, and RS accoutrements don't shout their presence. Mountain in your way? No problem.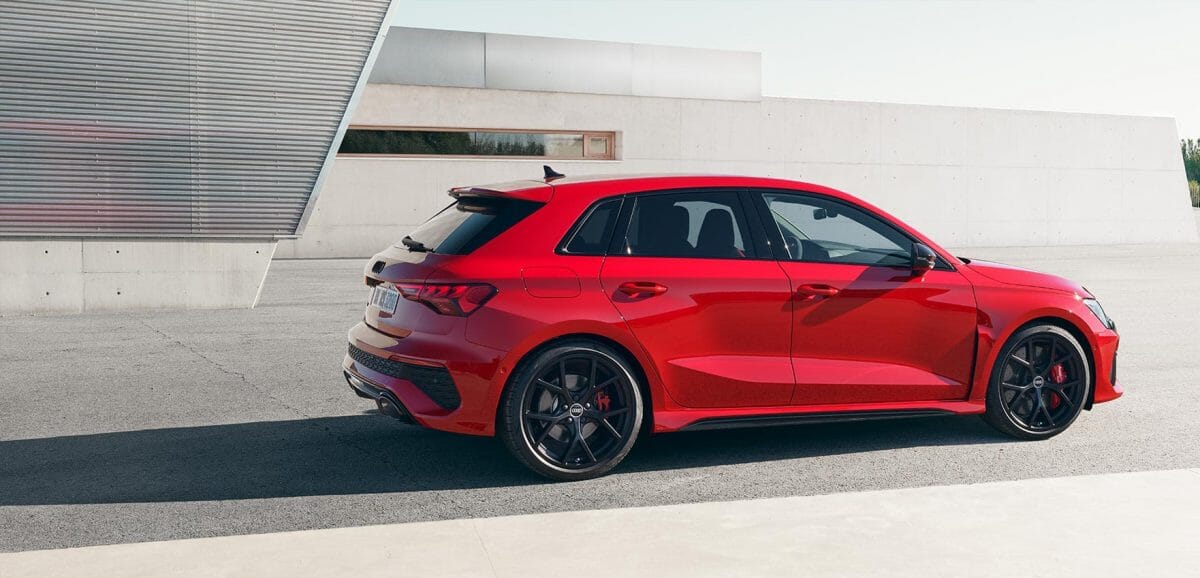 6: Audi RS3 Sportback | 0 - 60 mph: 3.8 seconds
Audi's smallest and most demure hatchback gets the full-fat RS treatment. The initials stand for Renn Sport, literally "Racing Sport", so the unlikely idea is that the RS3 will rival the average supercar. Unlikely, that is, until you consider that the inline 5-cylinder engine produces 401 bhp, making this a genuine four-door super-hatch car with brutal soundtrack to match. Order yours in a discreet colourway and surprise the local lairy Lambo with your acceleration.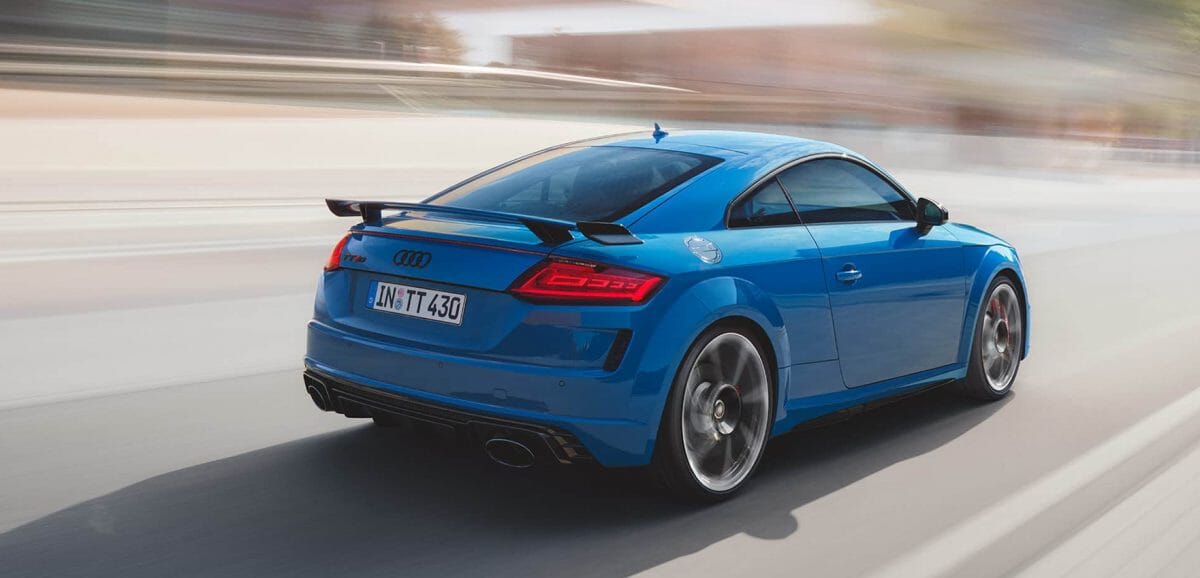 5: Audi TT RS quattro | 0 - 60 mph: 3.7 seconds
Audi's landmark TT coupe has been making minimalist waves since 1998, and the latest iteration is the fastest yet, particularly in mega-speedy RS form. There's 395 bhp under your right foot from its 2.5 litre five cylinder petrol engine and, since its an Audi, this little sports car is as happy doing your supermarket shop as it is whisking your to Berlin on the autobahn. Coupe is a 2+2, impressive drop-top strictly a two-seater. Whichever is your choice, you'll need no other car.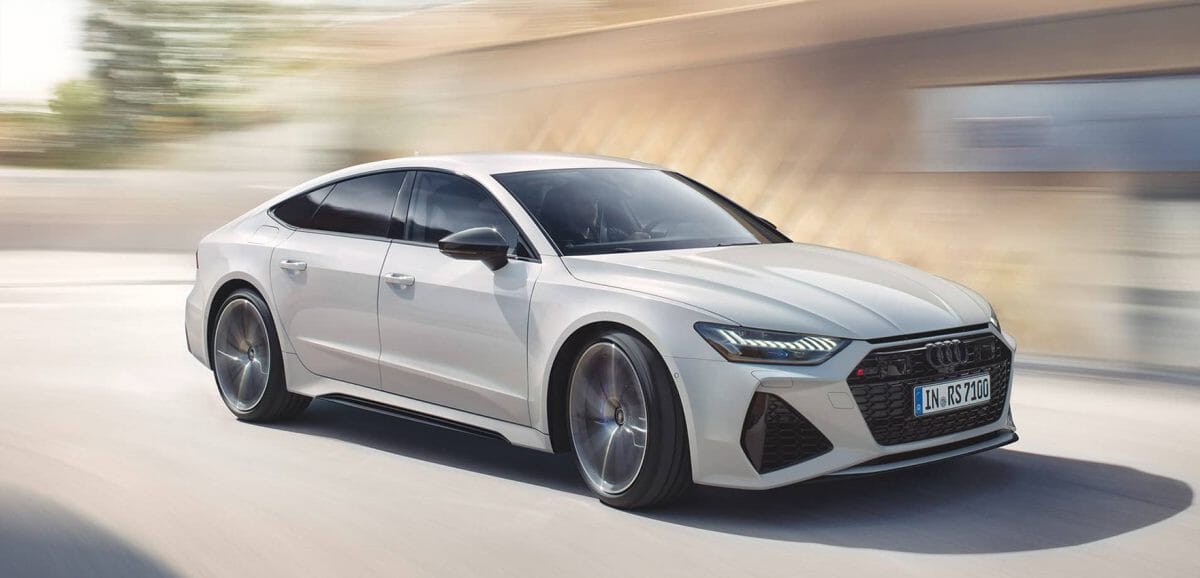 4: Audi RS7 | 0 - 60 mph: 3.6 seconds
Good-looking four-door coupé styling conceals serious performance from twin-turbo V8 under sleek bonnet. Aggressive but relatively subtle front and rear styling marks it out from RS-less A7s, bark of engine will signal its impending arrival when driven hard, which of course it's designed to be. If Audi's RS engineers envisaged the RS7, carrying a full complement of business class passengers, as the perfect implement for autobahn travel en route to a five-star destination, they've more than achieved their goal.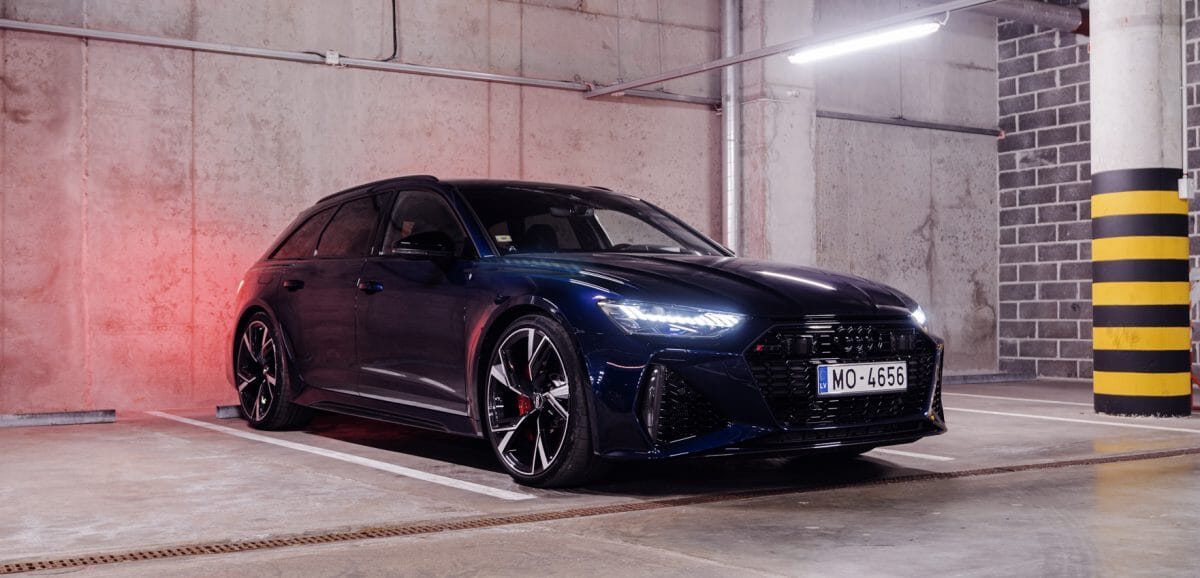 3: Audi RS6 Avant | 0 - 60 mph: 3.5 seconds
Ludicrously fast estate, fettled by Audi's unhinged RS division, powered by a twin-turbo V8, sporting appropriate bodykit but otherwise ready to pass as polite weekend transport to the recycling centre. Floor the accelerator and the full absurdity of 598 bhp in what is essentially a utility vehicle will become immediately apparent, not least because of the noise as the RS6 dispenses with the manners to reel in the horizon at an improbable rate. Just magnificent.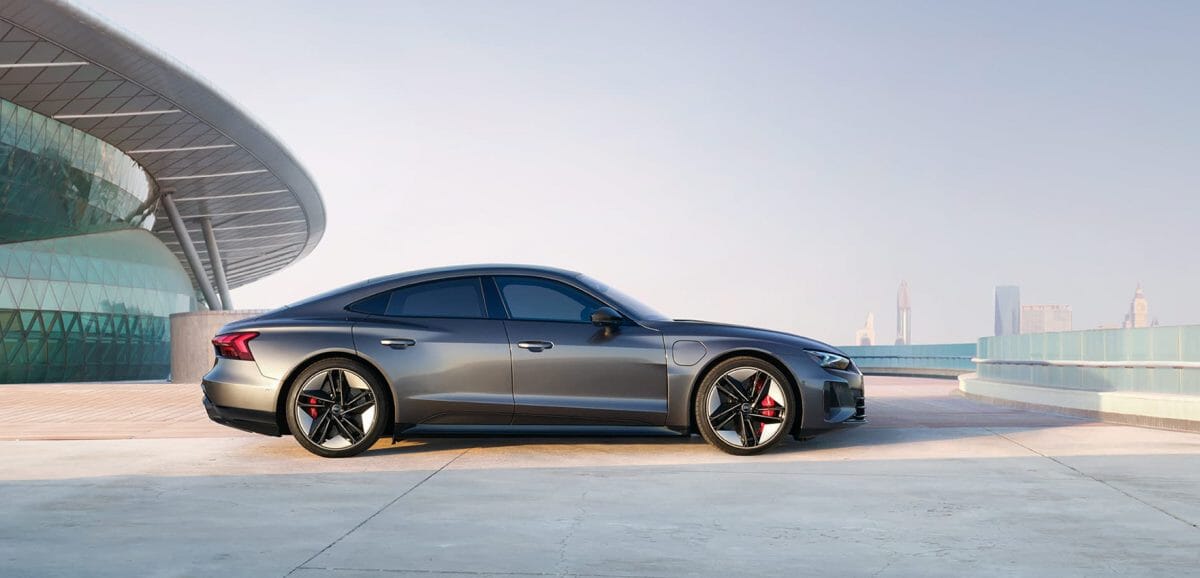 2: Audi RS E-tron GT | 0 - 60 mph: 3.3 seconds
Sleek, super-luxurious all-electric continent-crusher? Done. Audi's superlative entry into the battery-powered mega-saloon market wraps its lucky passengers in hi-tech luxury, while the even luckier driver has a full 646 bhp at their disposal. If those stunning lines have you thinking of Porsche's Taycan, that's because both of these VW Group cars are based on the same pioneering electric platform. Get one instead of your next Bentley?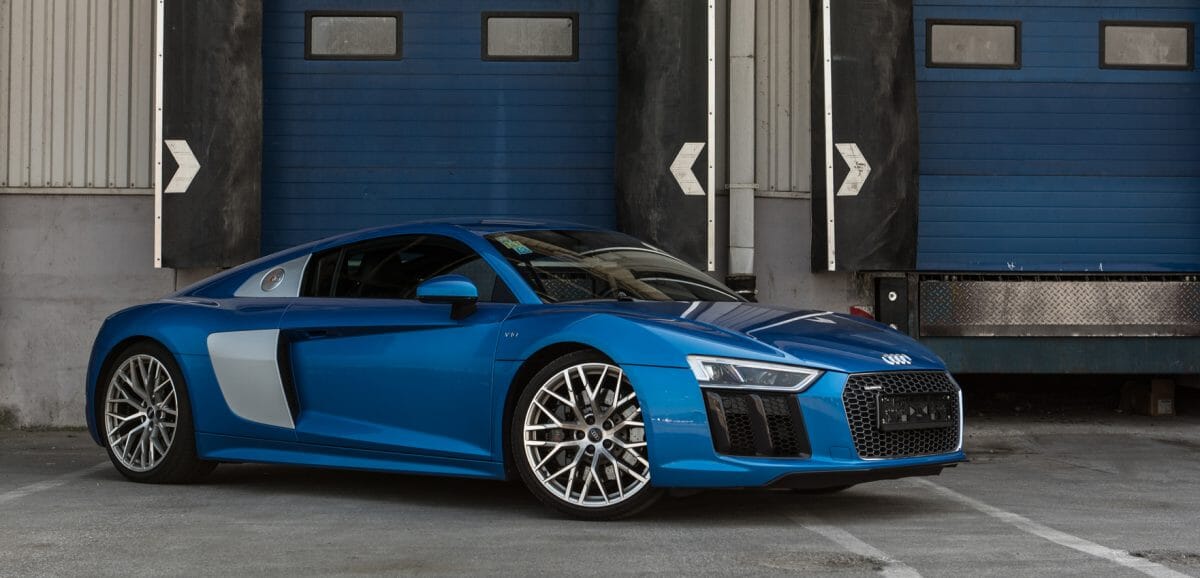 1: Audi R8 | 0 - 60 mph: 3.1 seconds
The ultimate everyday supercar? We'd say so. Audi's mid-engined monster is based on the Gallardo, produced by Audi-owned Lamborghini, but its aluminium spaceframe is pure Audi, as is its quattro permanent four-wheel-drive system, allowing for high speed stability and formidable roadholding. Our performance figure is for the brutal V10 Performance edition which produces 610 bhp, but no R8 is exactly a slouch. Choose the Spyder for open-top thrills. Just brilliant.
Get your fix of all things automotive at The Garage.
---
---