As Halloween is made for making statements, your choice of extrovert attire should not stop at your night-time tribute to Thriller. The festivities provide the perfect opportunity to add touches of colour to an outfit, aptly in orange and black colour hues.
Representing this, we have forged an outfit to pay tribute to the current revelries, curating a look that incorporates versatile autumnal shades of navy and charcoal alongside the apposite orange colour hue.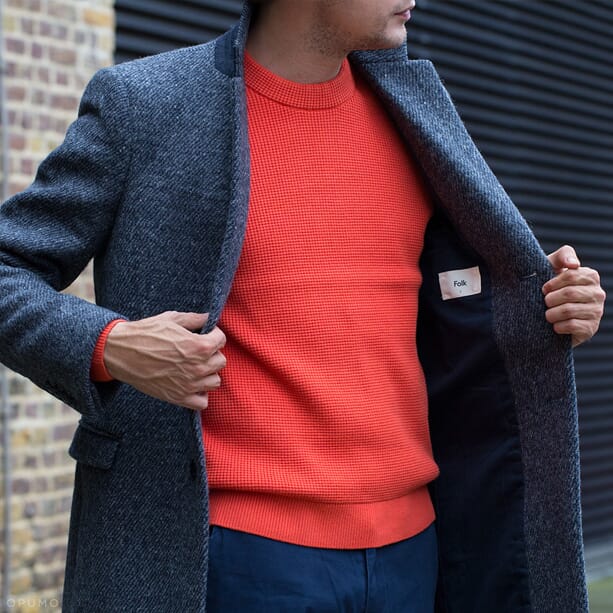 Folk Orange Waffle Crew Sweater
Festivities aside- your choice of knitwear provides the perfect opportunity to experiment with texture and colour, especially as we head in to winter, where traditionally colour remains sparse. Despite the vibrant orange exterior of this Waffle Crew Sweater from Folk, it remains an extremely versatile and adaptable piece of knitwear, courtesy of the soft luxury-cotton texture. Complete with a ribbed hem, cuffs and collar the waffle knit design is slightly wadded to give the sweater a chunky appearance, ideal for cold-weather wear.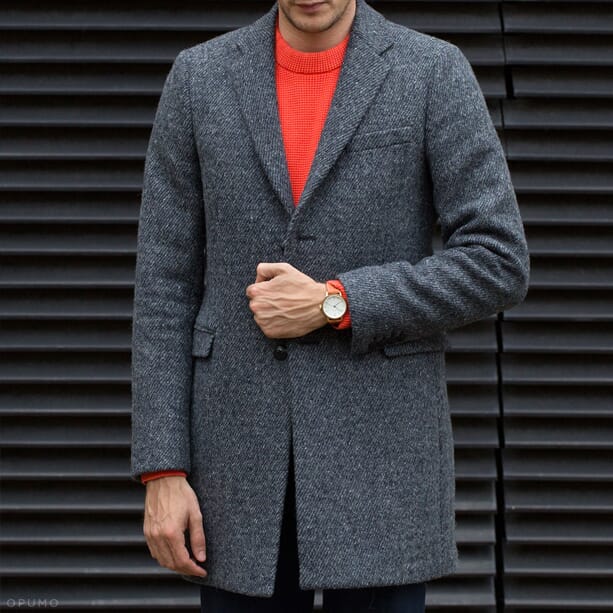 Folk Charcoal Navy Three Four Coat
As featured in Edit #23 – The Guide to Layering, The Three Four Coat from Folk is the ultimate, multi-functional piece of outerwear. The classic, three quarter length, two-button silhouette means it can be incorporated amongst smart and casual looks, as it layers effortlessly over shirts and sweaters alike. While the unique charcoal navy colour hue blends expertly with the orange hue of the Waffle Sweater to offer a simplistic yet stylish contrast. Match up with a pair of Gant Rugger Navy Chinos to create the perfect, winter-blues layering base.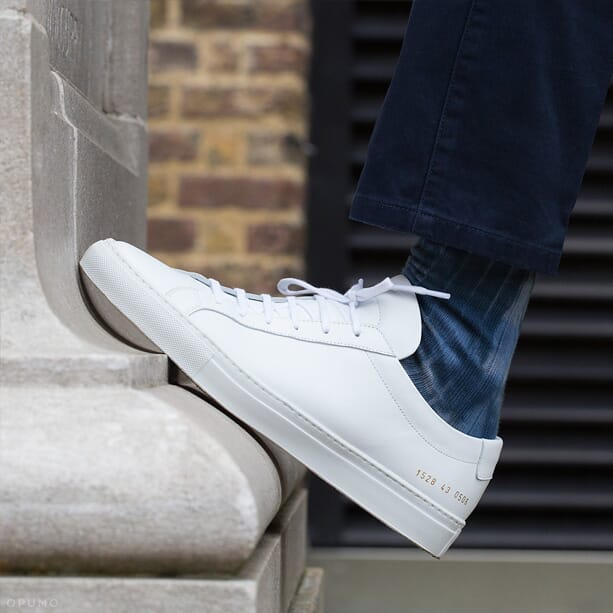 Common Projects White Original Achilles Low Sneakers
Anything is possible with the right pair of sneakers. Especially when they come in the form of the White Original Achilles Low Sneakers from Common Projects. One of the most sought after styles in the saturated sneaker market, the White Original Achilles are crafted with luxury leather uppers in an entirely white colour hue, making them a lavish and versatile pair to dress for any occasion. Make sure you keep them clean throughout the abrasive winter weather by keeping Jason Markk Sneaker Wipes to hand.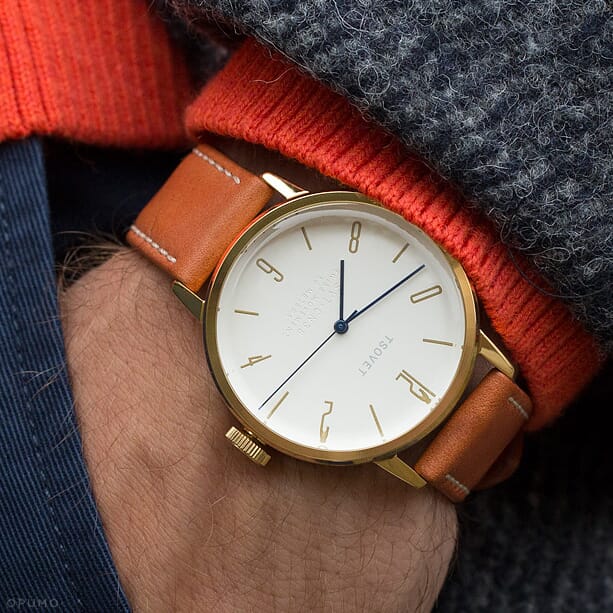 Tsovet SVT-CN38 White and Tan Leather Watch
Having landed online this week at OPUMO, the Tsovet SVT-CN38 Watch beautifully refines the winter-ready outfit with luxury gold detailing. A supremely sophisticated time piece, the watch boasts subtle accents of traditional 1940's Californian design, in the form of tan leather straps, and is updated with a stainless steel casing. An elegant, yet rugged time piece, ideal for everyday wear.
Shop Edit #25 – Homage to Halloween FT. Folk online now at OPUMO.