Layering is nothing more than mastering the combination of your clothes. So often seen to possess a secret formula, the art of layering simply lies in blending shades, styles and lengths so that your choice of clothing not only appears natural, but it also provides functionality and comfort.
And as the need for layering is now of utmost importance due to the changing of the seasons, we have selected four key pieces that show just how easy it is to layer up as we head into winter.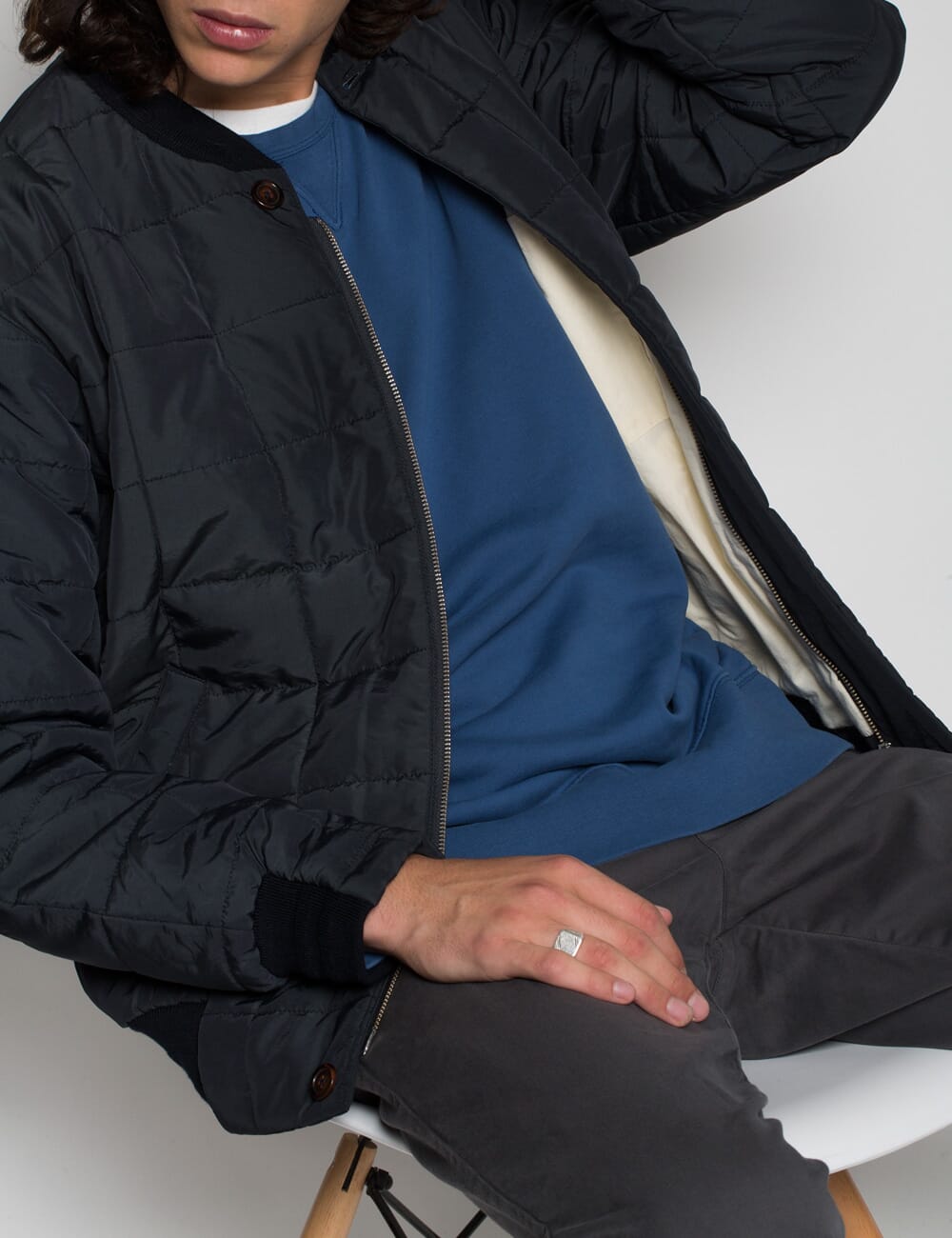 Universal Works Navy Quilted Bomber Jacket
The one rule to consider when it comes to layering is to start thin and to build thick layers. Traditionally, the short waist length, ribbed cuff and characteristically oversized shoulder-to-sleeve construction ensures that the bomber jacket is the perfect outerwear choice for doing just that. As it provides an array of layering options without looking forced, uncomfortable or overloaded.
Working to the same premise as layering from thin to thick, when it comes to the bomber layering should also operate from long to short. By layering the longer garments first and slowly reducing them in length, it creates a gradual gradient which clearly defines each layer. Which is why we've matched the short length of the Universal Works Quilted Bomber with a classic sweat and simple tee; not only to reveal slices of the layers beneath but also to bring out the smooth, quilted texture of the bomber.
Hawksmill Denim Blue Garment Dyed Sweater
Often, the best middle-layer will be a staple block-colour sweat – like this Blue Garment Dyed Sweater from Hawksmill Denim. An easy layering option courtesy of its classic shape, the sweater can be layered on top of a simple tee to bring out garment dyed finish for a carefree feel. The classic crewneck collar and V-neck insert also complements the relaxed layering through the slightly-oversized fit and heavy bottom hem of the sweater.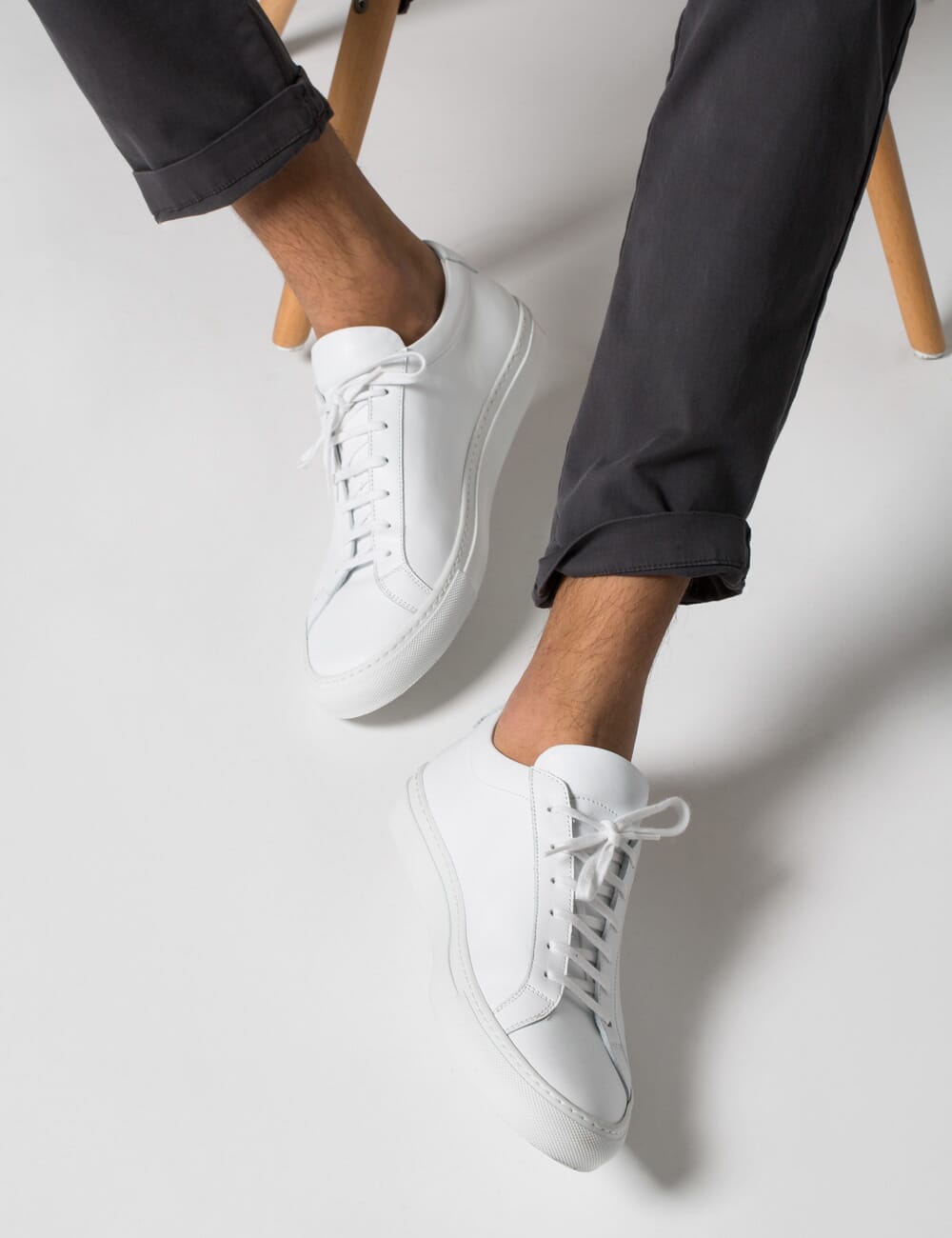 Contrasting styles and silhouettes is another layering technique that can effectively break up an outfit and it can be easily achieved through your choice of trouser. For example, this pair of Grey Déjà vu Trousers from YMC provide a slightly tailored touch to the entire outfit, and in doing so, create a subtle juxtaposition against the sports-inspired sweat and the military-inspired piece of outerwear. The neutral colour tone also offers an array of layering options – as the grey hue will also act as the perfect complement to light denim, military green shades as well as statement blues and red colour hues.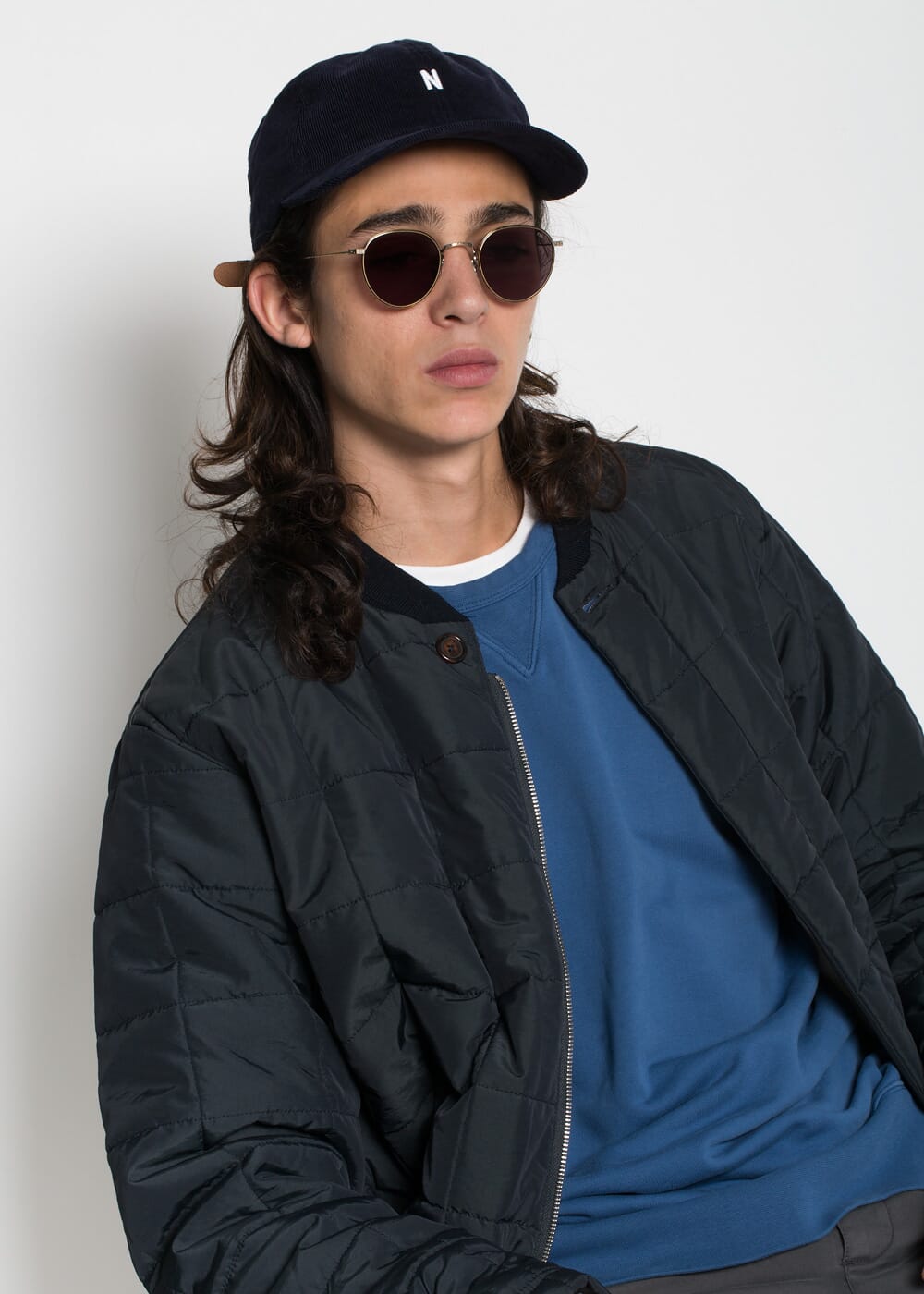 Norse Projects Navy Corduroy Cap
The easiest way to harmonise layers is to pick two colours and to stick to them. Working with your main colour – within this instance blue – to combine shades to various intensity. To illustrate our point, we have picked the Navy Corduroy Cap from Norse Projects as a supporting accent to the focus of the piece – the Universal Works Bomber Jacket. The classic sportswear staple cap is elevated by the soft-cord texture and the brown leather adjuster strap on the reverse which makes for a sharp contrast to the rest of the silhouette. Ideal for cold snaps through winter or a quick fix in a morning rush.
Shop the entire look at OPUMO and for more style inspiration, check out 'How To Wear: Sweatpants FT. Sunspel.'