Andramatin's EH House is designed to be a weekend villa for a mother and her children when they want to escape from the hustle and bustle of the big city. Located in Bandung's hillside area in Indonesia, the villa houses three bedrooms and several communal areas, all of which are connected by one open balcony that runs the length of the property.
From the road outside, the villa seems closed up, but the rear of the property opens up with an abundance of glazing that looks out to a garden surrounded by thick pine trees for privacy. The plot is designed to act as a hub of activity from within, but appear completely still from outside.
Extensive use of wood ties the property to its natural surroundings: shingle wood, teak wood and ironwood combine to provide a warm cosiness to the property. Although connected through the use of wood, each floor of the space reflects a different degree of privacy. All bedrooms can be found on the ground floor while the first floor has a semi-outdoor balcony, living area, dining area and reading lounge.
Most striking about EH House is the roof structure. The angular construction ensures that one side of the property is private while leaving the possibility for rear of the home to open up. Compounded by a patchwork of windows that cover the west wall, the plot is decidedly modern with a strong sense of artistic exploration.
Photography by Mario Wibowo.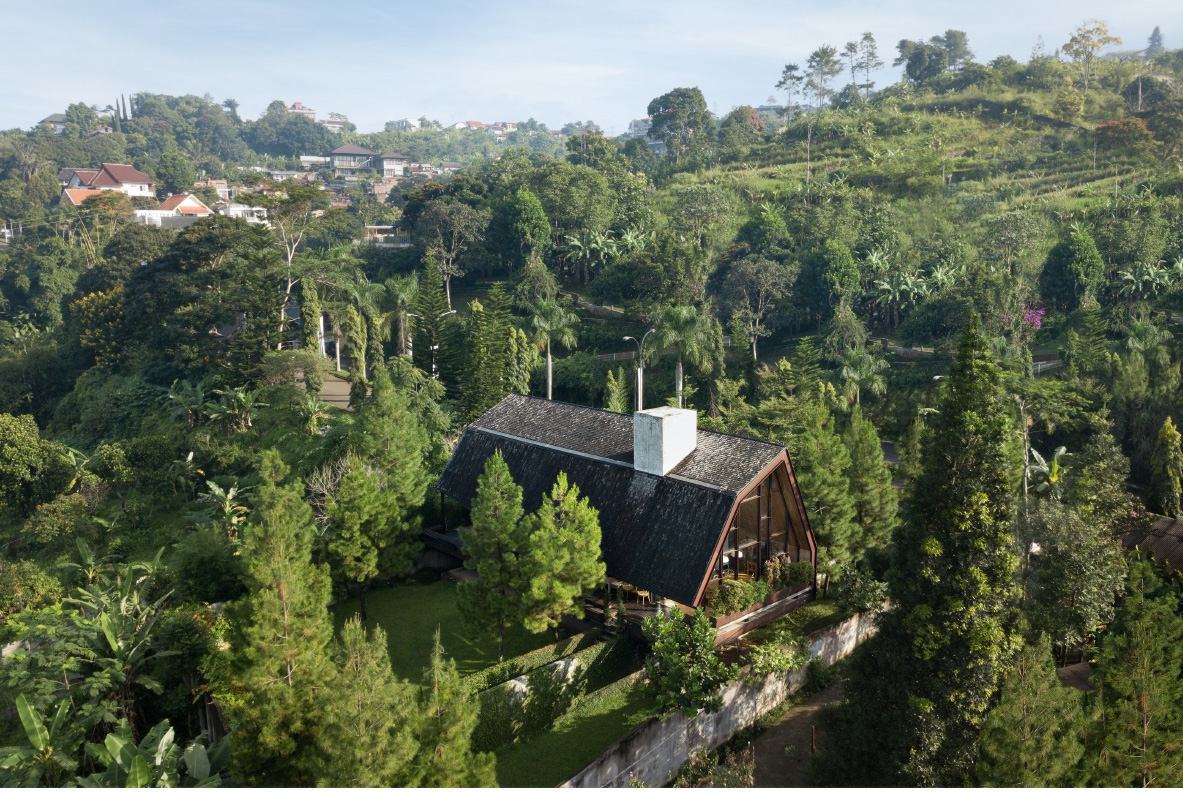 Much like EH House, Hoffman House juggles privacy and openness.
Inspired by the modern take on wooden cosiness? For contemporary wooden furniture, head to NORR11 at OPUMO.