Words by Alek Rose
Ettinger is one of the last leather goods manufacturers based in England. With a history spanning almost a century, the company is founded on a tradition of using top quality leather and has earned an international name for itself through this. With leather good enough to earn a Royal Warrant to HRH The Prince of Wales, it's a brand that should be on your radar. We spoke to the man behind the leather, Gary Billingham who is the long-standing factory manager for Ettinger.
Can you introduce yourself?
I am Gary Billingham, I am Ettinger's Factory Manager, based in Walsall.
What do you do?
I am the main pattern and sample maker and also the factory manager. Pattern making means transforming a 2D drawing  - or sometimes nothing more than a small description over the phone - into a working 3D model by creating all the necessary parts of the item. These parts are generally made of cardboard first and then hand cut in leather.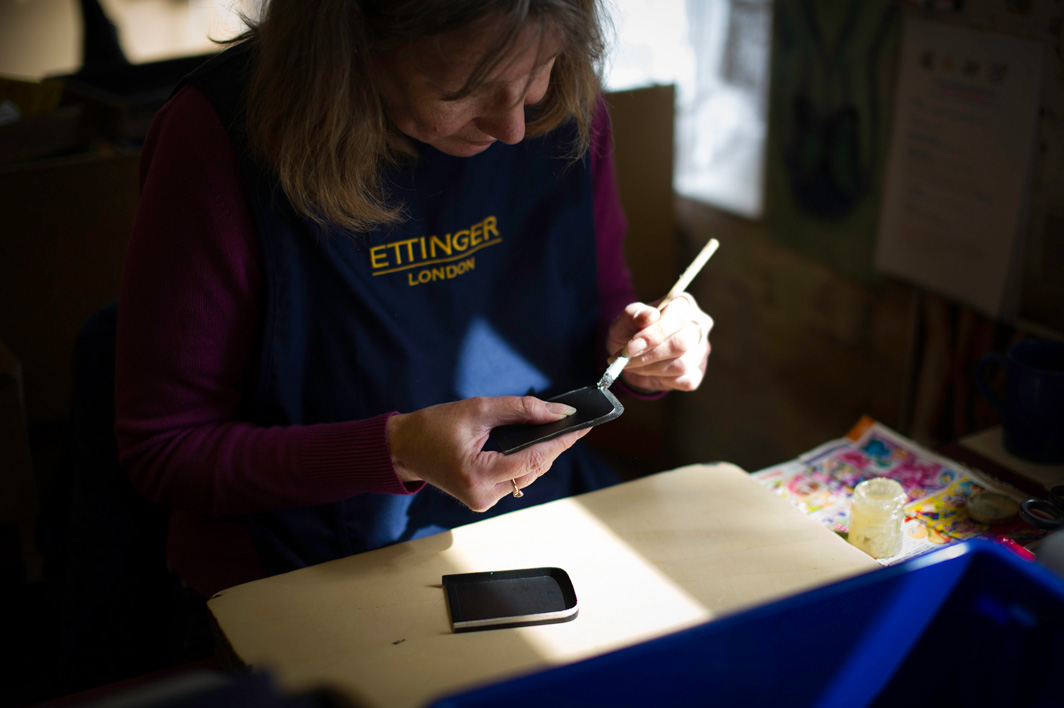 How long have you been doing it? How long have you been working with Ettinger and how did you begin working with Ettinger?
I started making leather goods at the age of 16. My Mother had worked for J Homer, who owned the factory before Ettinger. One day she asked if I could come and help out. They had a lot of press cutting work to do – I had been with her to the factory as a kid so I was familiar with it anyway. I came for a day, which turned in to a week, which turned into a month. After a few months I was handed the keys and was asked to open and close the factory each day. As I lived very locally to the factory, the owner preferred this in case he was ever stuck in traffic in the morning, so it was much easier for him.
How have leather techniques changed over your time working with it?
When I started, the facilities were basic but now we have a clean, modern space. The techniques are basically the same, but we have had to adapt various ways of manufacturing to enable us to work with the different leathers that we use across our ranges, and also quality is more important than ever now. So, we have to make sure that each and every product looks the best that it can be. For instance, we individually hand trim all of our leather goods which was something that never used to be done when I first worked in the industry and we are probably one of the few remaining UK manufacturers to do this very skilled operation. This enables us to get a precise turned edge on all of our products. 
Is it more or less difficult to work with premium materials?
Usually the more expensive or premium materials do tend to be softer and therefore easier to use. However, when you are using a full grain aniline finished leather in some of the lighter colours that we use you have to extremely careful when handling the leather as any moisture from your hands or oils from sewing machines can leave marks. We also have to make sure the sewing machines are totally dry before we start machining the products, so really it is a case of horses for courses.
How does working with leather differ to other materials?
We only really work with leather, suedes and lining materials and all materials have their own limitations. For example, you don't tend to see very many suede wallets because you cannot thin the suede down enough to turn the edges. The suede would tear where leather would not because it has much more tensile strength.
Ettinger uses several types of leather, each with its own set of qualities - which is your favourite to work with?
My favourite leather is the leather we use on our sterling range, I think mainly because it is soft and has more of a modern look with vibrant colours in comparison to the traditional leathers that I have used since I started working.
What's one thing to look out for as a sign of quality in products we buy?
It depends on what you are looking at, on our products I would say that the turned edges of a wallet being straight and not wavy with a nice size stitch oozes quality. Although each leather has different characteristics and flaws in the hide, all of our products have to be blemish-free: when buying small leather goods like wallets, customers tend to inspect the leather in much more detail than buying leather shoes for example.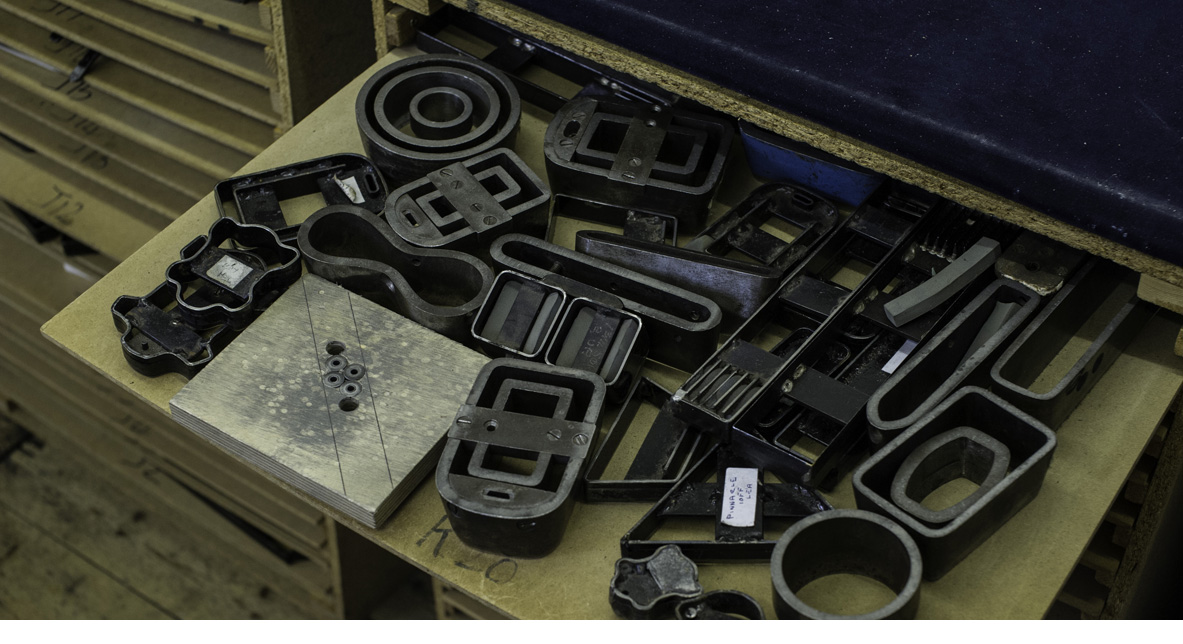 Shop all Ettinger leather wallets and accessories at OPUMO.
If you enjoyed this then check out our interview with British menswear designer Kestin Hare as he shares his design secrets, superstitions and tips for starting a brand from scratch.