Californians like nothing better than to create new frontiers. Enter Desert Palisades, an adventurous new development outside Palm Springs and its first building, the Desert Palisades Guardhouse.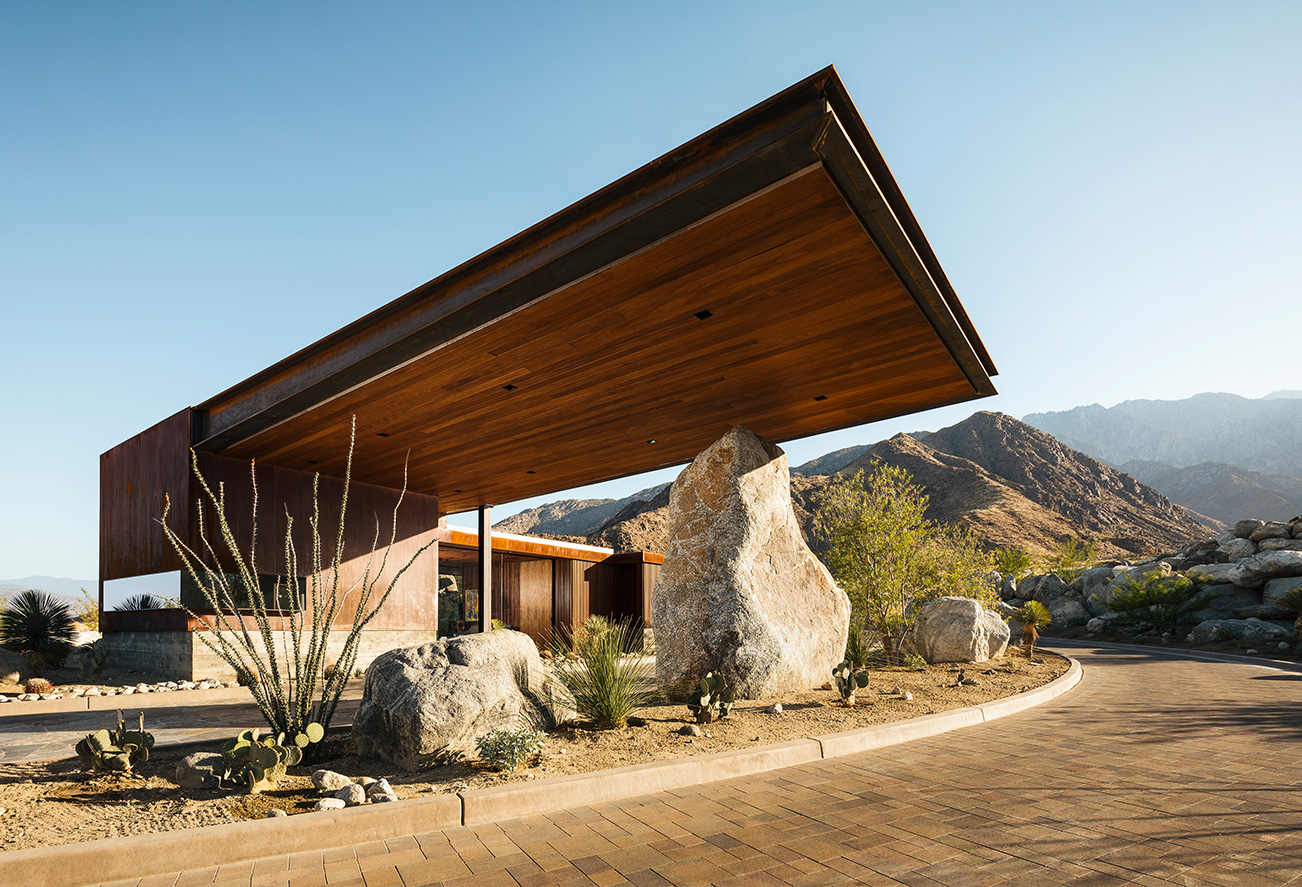 At first glance the deliberately rusted facade of this building makes it look abandoned. That's exactly the aim of the adventurous architects, Studio AR+D Architects. They aimed to create a structure that blended easily with its rugged surroundings and weathered in the tough conditions.
A cantilevered ten-metre awning provides shade over a driveway. At its furthest end stands a boulder on which it appears almost to rest. The whole of the rest of this geometric structure is faced in the same rusted steel, in the manner of a Richard Serra sculpture.
Inside the aesthetic is stripped back mid-century modern. Concrete and natural wood are the dominant textures, while the floor to ceiling windows showcase the drama of the desert beyond. Furnishings are low key and evoke the 1950s when the early architectural language of Palm Springs was evolving.
This was the era when Palm Springs created the idea of what became known as "desert modernism". Frank Sinatra's lavish home "Twin Palms", with its piano-shaped swimming pool, helped create this new genre. Elvis Presley had a home built in Palm Springs, while design polymath Raymond Loewy commissioned a house with glass walls that invited the pool inside.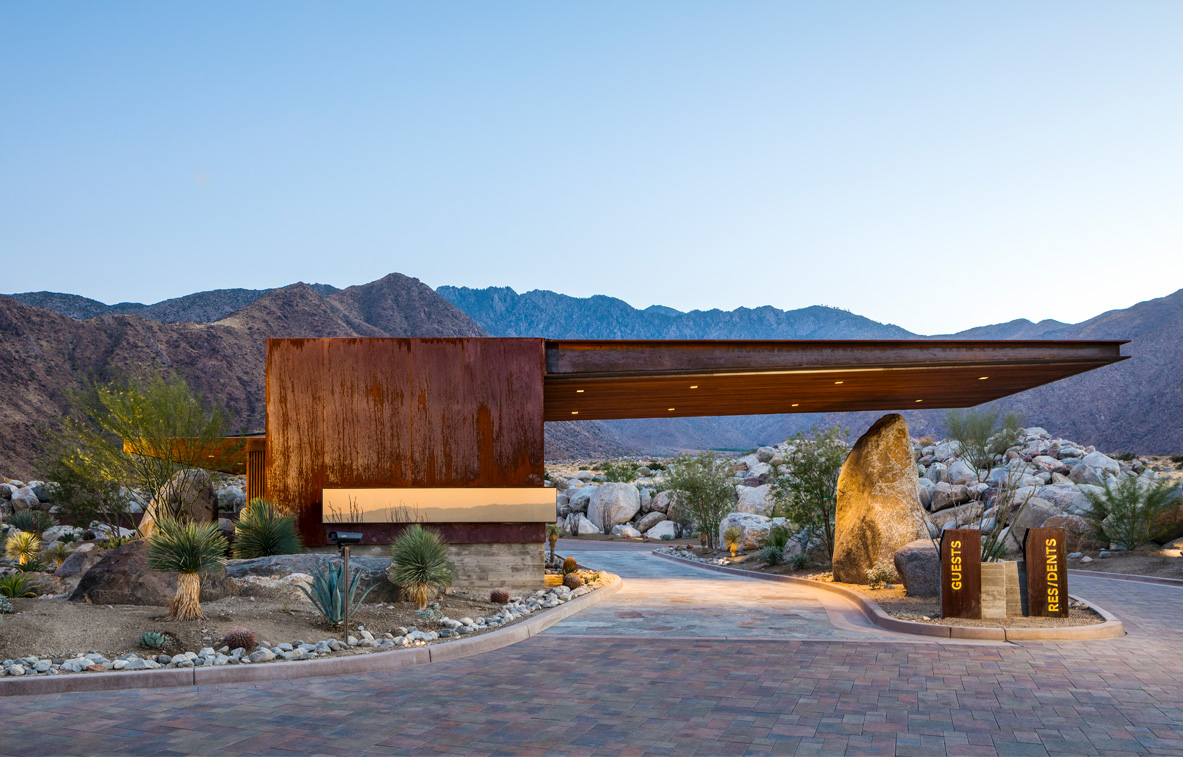 The Desert Palisades Guardhouse both pays tribute to and aims to update desert modernism. The developers of the estate hope the Guardhouse will provide the inspiration for residents to commission architects to create buildings that will, in their time, become as renowned as the homes of the movie stars in Palm Springs itself.
Project by AR+D Architects
Photography by Lance Gerber