A 30-something couple, their two kids, and golden retriever decided to set new roots down. It doesn't sound like a brief that is going to inspire a creative build, but in the case of the young family who wanted to move into Nir Am, a small kibbutz in Southern Israel, their new home is no ordinary two-up-two-down.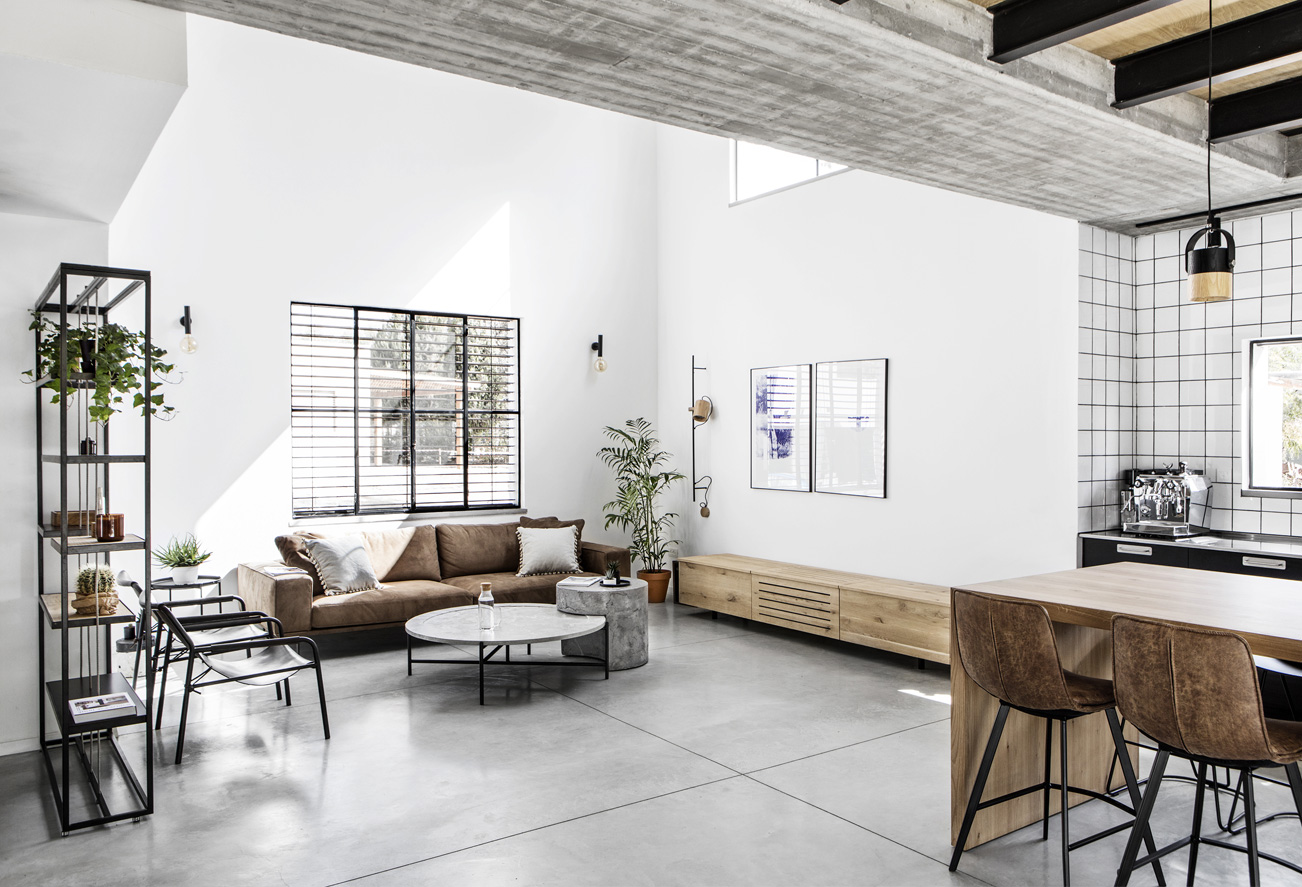 By calling upon the help of architects Zarta Studio and interior designers SHTAIGMAN, the couple are now the proud homeowners of a spectacular modern-industrial house that exceeds the conventions of a traditional family home.
The home spans 220 square-metres over two stories with just enough detail to give it a cosy and liveable feel. To give the home a contemporary, industrial look, the architecture team incorporated raw materials, such as concrete, wood and metal with exposed beams and polished concrete floors.
The monochromatic colour scheme is broken up by worn brown leather details and distressed wood. Much of the furniture was custom-built for the project, including the long credenza in the living room, the coffee tables and metal shelf by the entryway.
The central metal stairs lead to a loft that overlooks the main living space, while the master bedroom – complete with a black feature wall and a wooden headboard embedded in it - which warms up the entire space.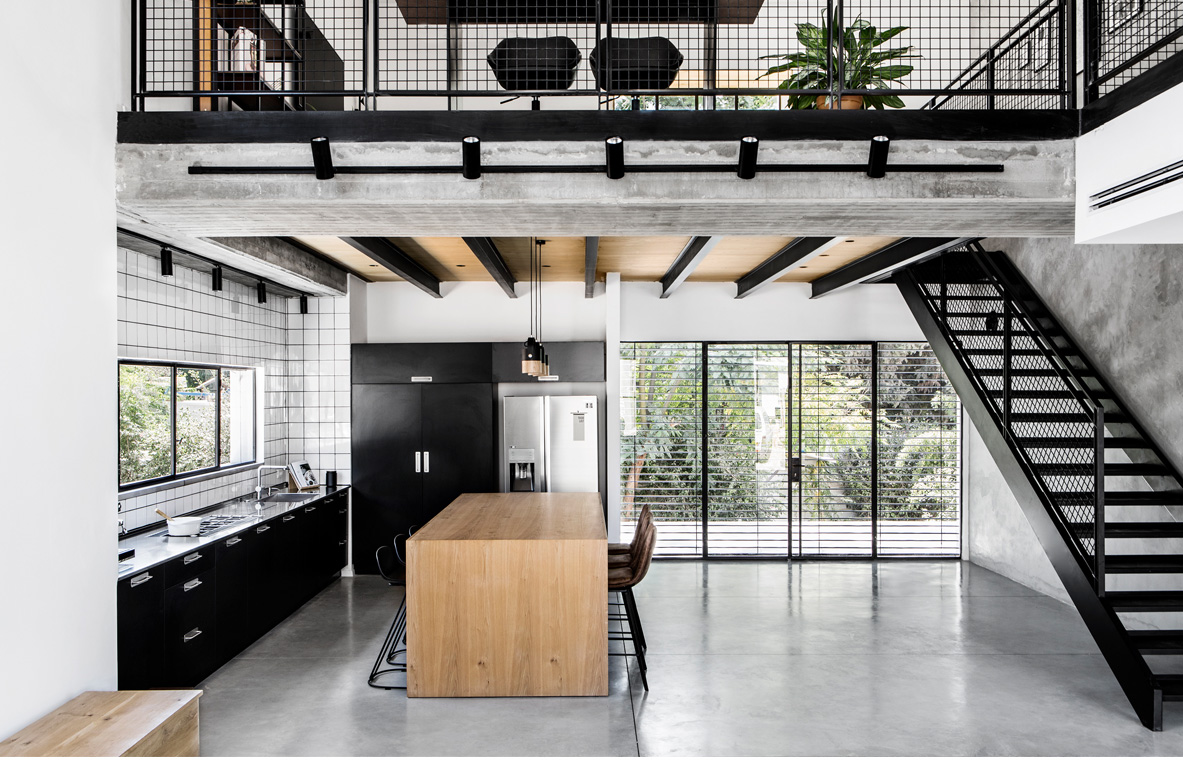 Take the tour of the property in the image gallery above and visit the SHTAIGMAN website for more interior inspiration.
Photography by Itay Benit