Here's a home in Portugal with a barn-like form that's both breathtakingly simple and surprisingly sophisticated. The five-sided structure takes its pentagonal shape from front to back, allowing for soaring living areas within an uncompromising exterior.
Set in the farmlands of Ourém in west-central Portugal you could at first be forgiven for imagining this was a structure used for storage on a farm. Go through the front door though, and you'll find that extensive use of glass in surprising places inside allows for a real sense of serenity and openness, at odds with those first impressions.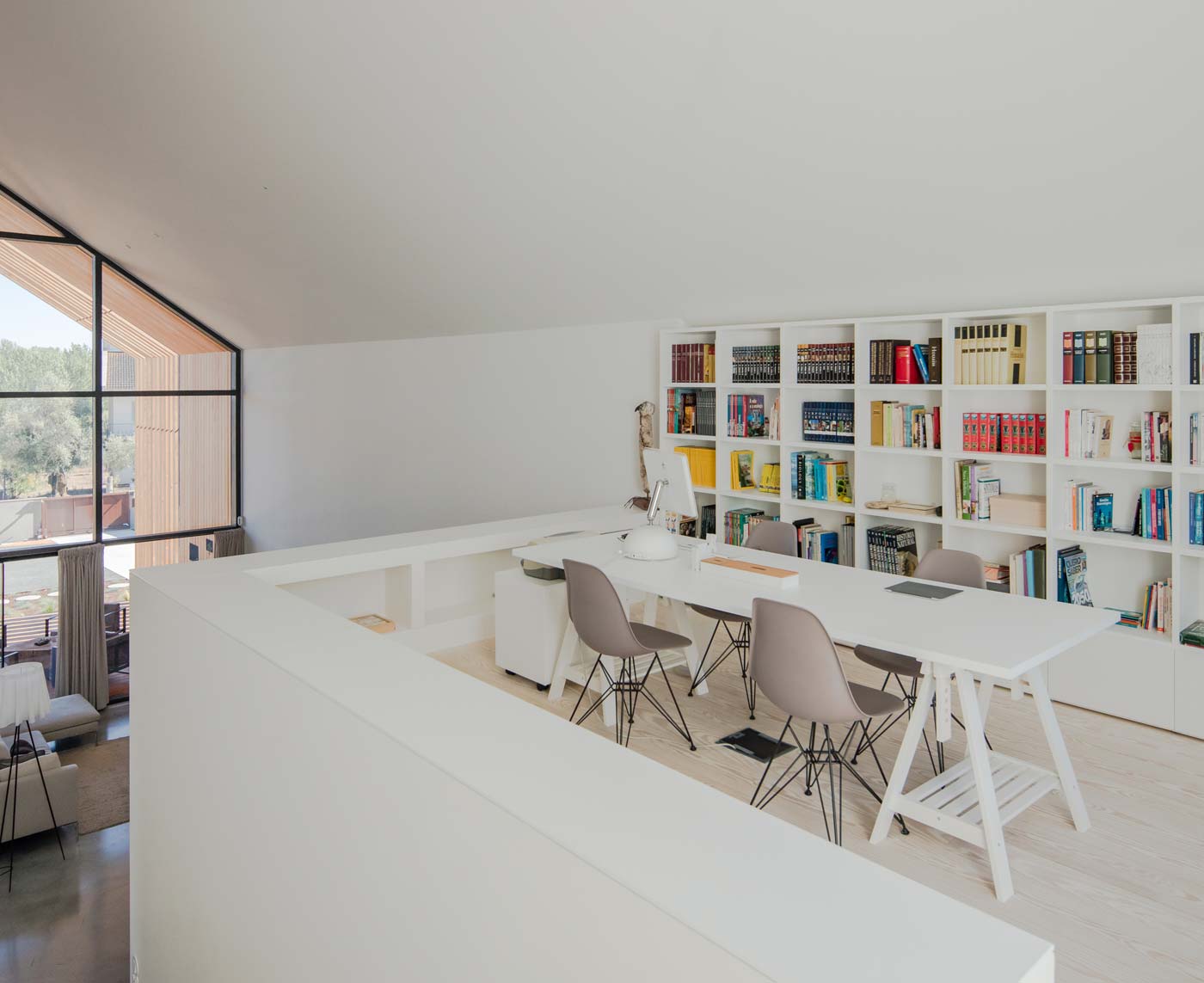 That initial impact is created in part by the choice of materials. Local architects Filipe Saraiva Arquitecto used prefabricated black-painted concrete panels to build the majority of the structure. This economy both of manufacture and finance allowed for a surprisingly quick and efficient build. The pentagonal shape means that concrete panels were used for all sides of the structure, from floors to roof.
The biggest exterior impact is formed by the slatted wood used to create a sheltered deck on the garden side of the building. A huge paned window fills the entire space behind it, taking the living area outside.
The interior features polished concrete to the ground floor open plan living area, with kitchen, dining and seating areas and a more private study. Chosen furnishings are classic mid-century modern, their minimalism complementing the architecture.
Garden landscaping is geometric and innovative, featuring toadstool-like stepping stones that take the careful walker from the patio, over a circular steel-ringed pond to a concrete seating area. This is a project that takes its materials very seriously indeed. We love its simplicity and how that has created a highly contemporary home that's both efficient and tranquil.
Project by Filipe Saraiva Arquitectos
Photography: Joao Morgado - Architecture Photography