The perfect office chair is essential for home working. Ergonomics are critical, of course. Then there's the need for a certain style to complement and enhance your domestic setting. There's no need, it turns out, to compromise. We've chosen five office chairs from five leading designers that offer both ergonomic and design excellence.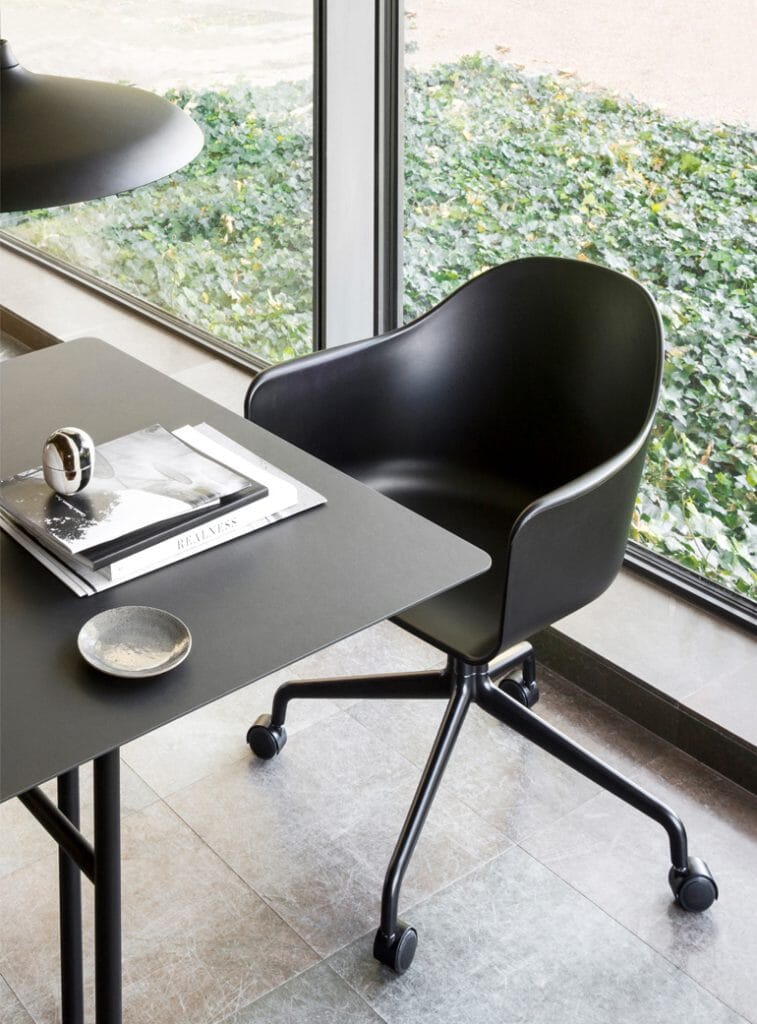 Menu: Black Harbour Swivel Chair
Designed for Menu of Copenhagen by Norm Architects, the Black Harbour Swivel Chair will complement any interior, be it dedicated home office or repurposed dining table. The simplicity of the shell construction is conceived to support and surround you as you work. The Black Harbour Swivel Chair is available with or without castors and with the option of swivel or swivel and return. Choose from three finishes for the base. Supremely elegant.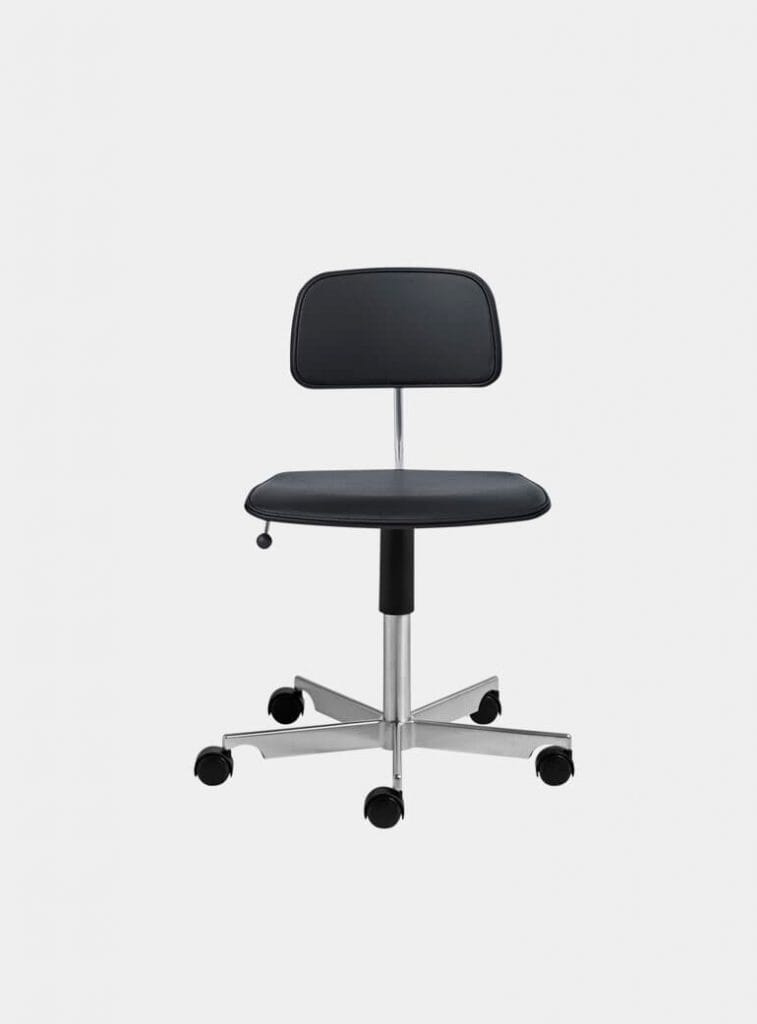 Engelbrechts: Ultra Black Leather Kevi 2533
"Curiosity, enthusiasm, love, and dedication". Danish furniture specialists Engelbrechts live by these words and they are there in every fastidious detail of the Ultra Black Leather Kevi 2533. It's the work of the award-winning chair designer Jørgen Rasmussen whose Kevi range has been a lifelong obsession. Leather pads are held in ash shells on an aluminium base, incorporating the double wheel castor that's a renowned Rasmussen invention. Office chair as design classic.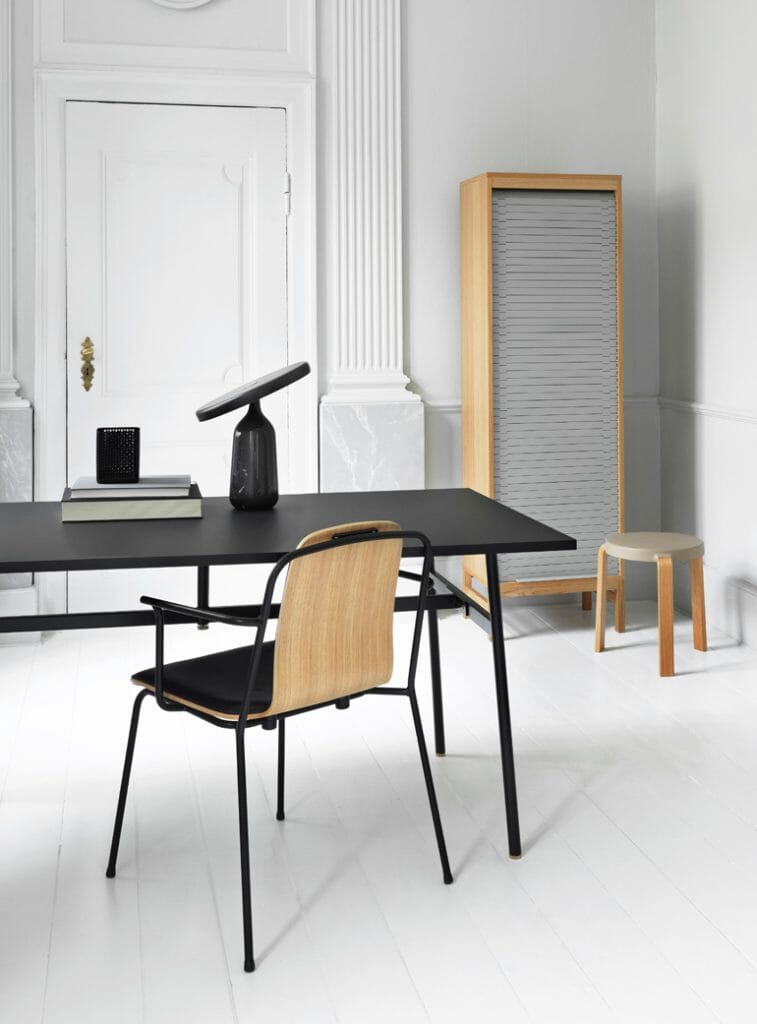 Normann Copenhagen: Brown / Black Steel Studio Armchair
The ideal home office compromise, without compromise. Use this piece of minimal elegance from the design innovators at Normann Copenhagen as both an office chair and a dining chair. The ergonomic shell is in moulded oak veneer - choose from transparent lacquered or painted finish to suit your decor - on a sculptural frame of powder coated steel. Quietly perfect.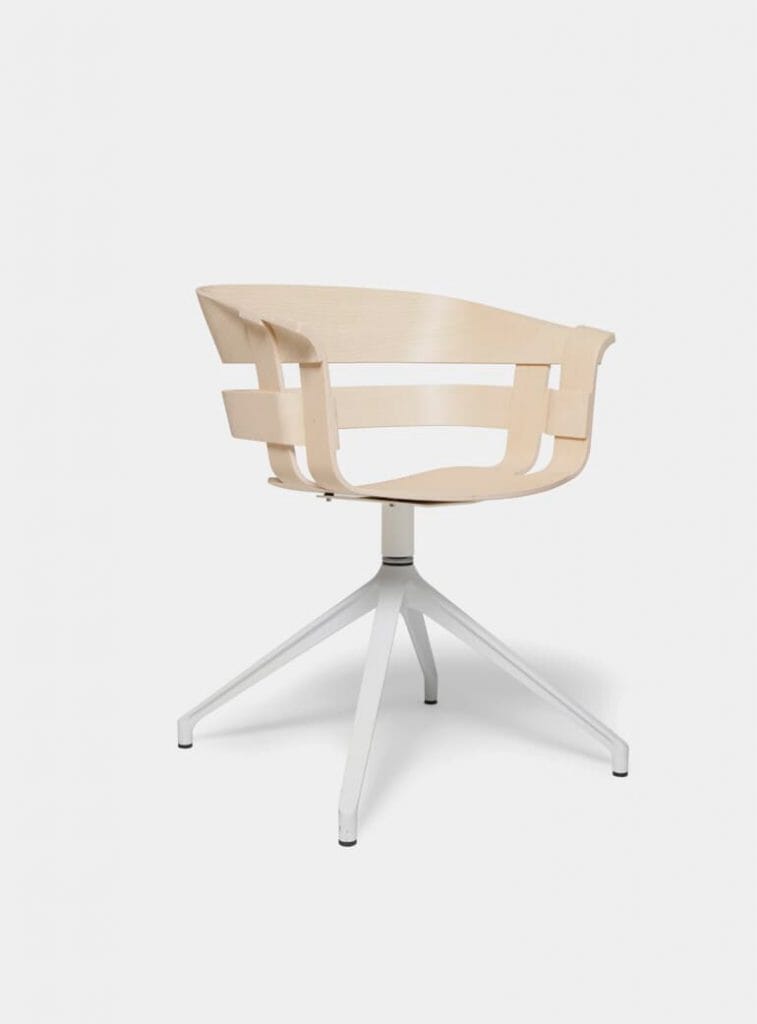 Design House Stockholm: Ash Seat / White Stockholm Wick Swivel Chair
The perfect office chair, just not as you know it. Welcome the future into your home office with designers Karl Malmvall and Jesper Ståhl's vision of what an office chair should and can be. The idea is that the Wick Swivel Chair brings together the traditional and the avant garde. The end result is a chair with ribbon-sculpted ash veneer seat and white metal swivel base that is as supportive and comfortable as it is an important design statement.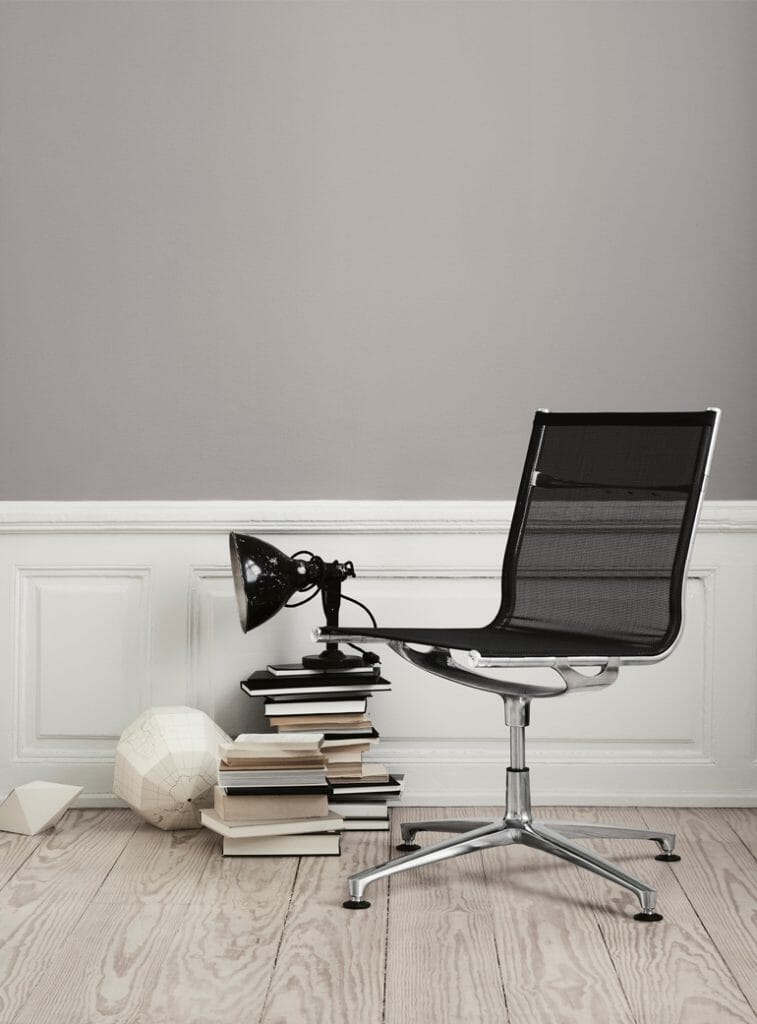 Engelbrechts: Black Neatweave Joint 1201 Swivel Chair
Designer Anders Hermann says he wants his work to exude "conceptual transparency". In Hermann's Joint 1201 Swivel Chair, in cool supportive Black Heatwave, this design purity is plain to see. Ergonomically researched to support the back as you work, the Joint 1201, from the Danish connoissuers Engelbrechts, has a frame and base constructed of polished aluminium to add a note of form follows function opulence.
Shop all homeware at Opumo.
---
---