Flax London is the innovative young label reinventing linen as a fabric for all garments, for all seasons. The label's founders realised after visiting Northern Ireland's linen mills that this was a fabric - hard-wearing, quick-drying, always elegant - that was hugely undervalued. Linen is made of flax, hence the brand's name, and all linen used in Flax London's collections is sustainable and derived from organic materials. Signature winter shirts offer both warmth and breathability while workwear-based pieces showcase for-all-occasions tailoring.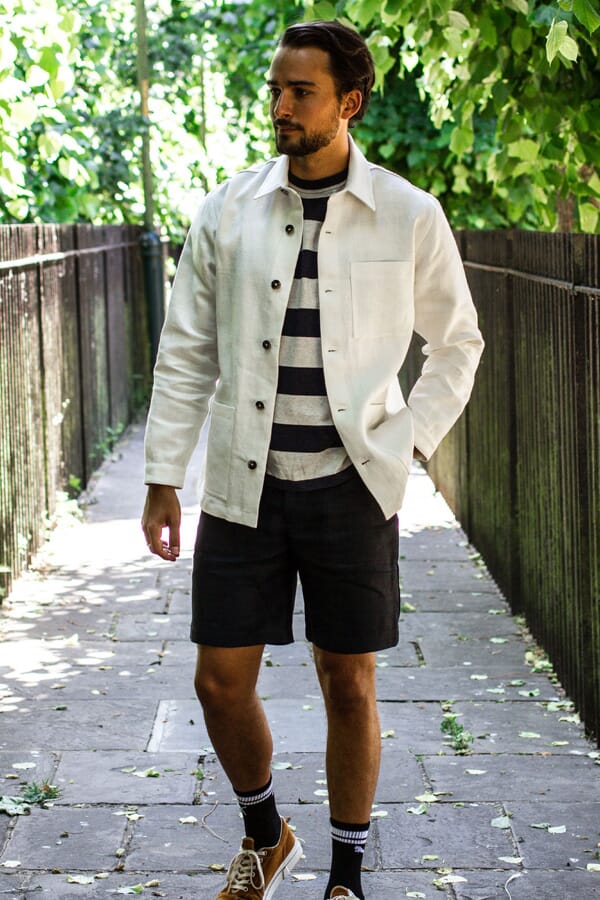 All of Flax London's impeccable linen pieces fit true to size. All linen is deliberately not pre-washed, to offer a better finish. This can result in shrinkage of 3-4% after your first wash, which means that the shirts should feel fractionally big when customers first put them on, before shrinking slightly to a perfect fit.
When it comes to choosing your perfect Flax London look, choose your normal size. Flax London shirts are designed for a relaxed fit, so you can wear yours as is or unbuttoned over a T-shirt. If in doubt, consider ordering two sizes to select your personal Flax London style.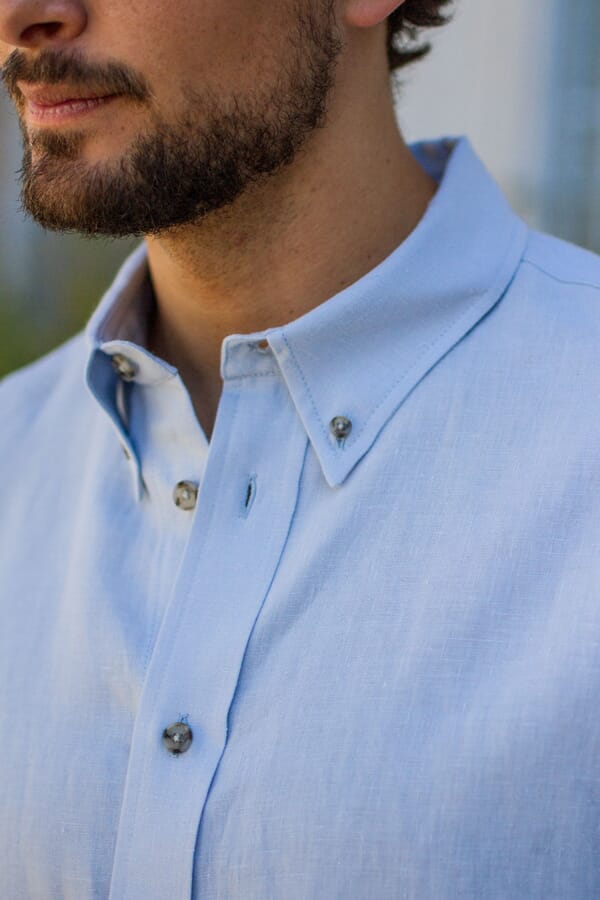 Flax London points to consider:
Linen shirts are slightly bigger than industry standard before a wash, but will shrink to the perfect size after a wash.
Washing or dry cleaning is recommended after multiple wears.
Consider ordering two sizes to find ideal fit.
Flax London sizing chart:
| | |
| --- | --- |
| Usually | For Flax London |
| S | S |
| M | M |
| L | L |
| XL | XL |
| XXL | XXL |
---
---
---
---