Forét was founded in 2014 in Copenhagen by childhood friends Jeppe and Jesper who, while reminiscing about their childhood adventures, decided it was time to provide what they call 'slow goods'. The Danish label creates timeless menswear staples – from heavyweight overshirts to graphic T-shirts and chore jackets – that promote a life spent in the wilderness. 
"In a world that is constantly moving at the speed of light, time seems to pass us by and we end up missing the finer details in life."
The release of Forét's Spring/Summer 2020 collection shows that nothing has changed for Jeppe and Jesper. The collection, entitled Sunday Safari, is envisioned by the label as a day to refuel your soul in the great outdoors. Using a dusty safari palette embellished with flashes of vivid summer colours, Forét transports us to the Savannah for an imaginary safari. Here are our key pieces from the new collection.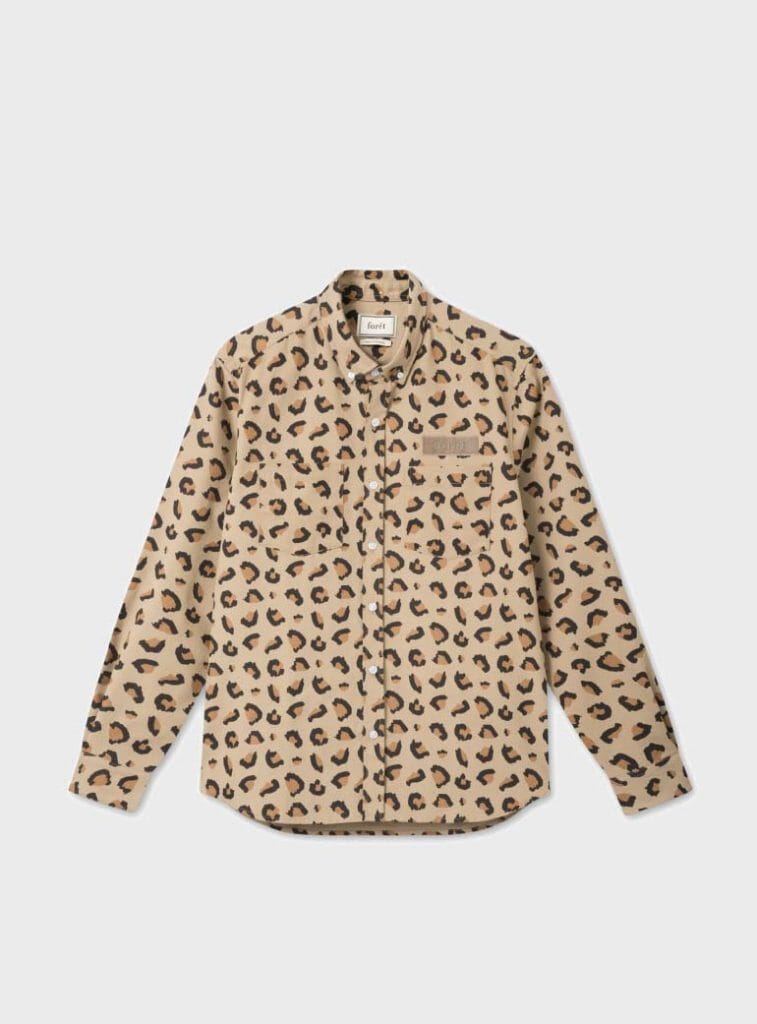 Forét Leo Khaki Bear Shirt 
One of our essential pieces every season is the Forét Bear Shirt. Crafted from a super-durable 100% cotton canvas that you're more likely to find being used for sails, tents, marquees or backpacks, the Bear Shirt is a heavyweight men's overshirt that can take a real beating. This special version of the classic button-down shirt features an all-over leopard print which we'd usually say was too much, but within this khaki colour palette, we're all in.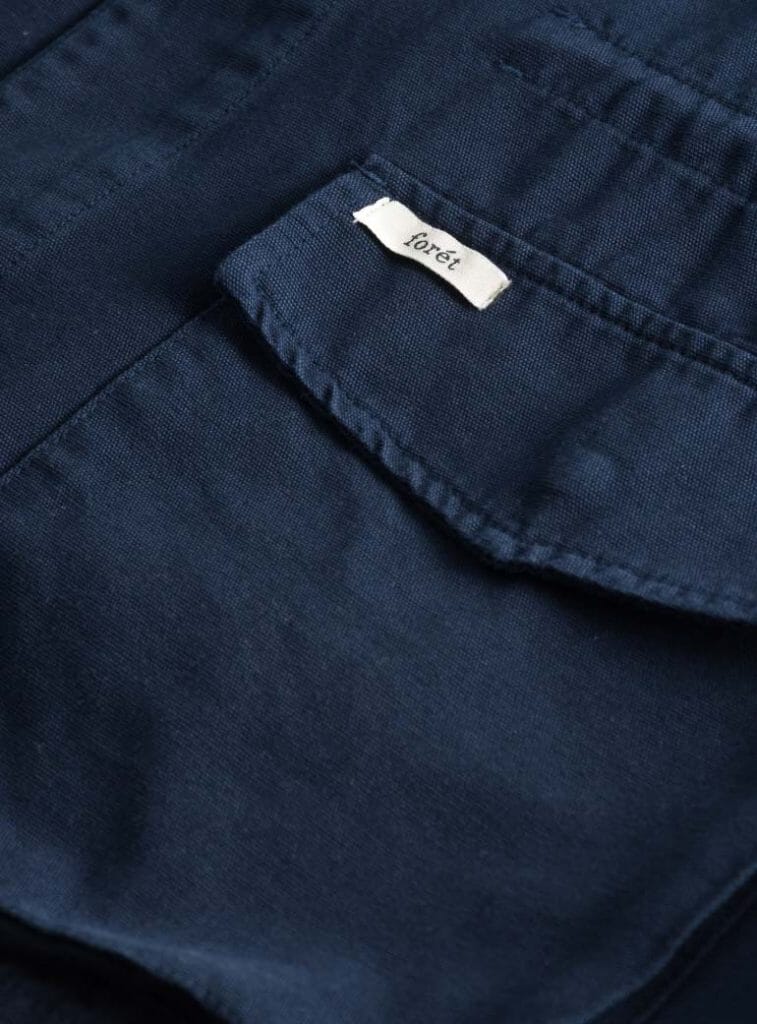 Midnight Blue Compass Jacket
The traditional French worker's jacket is a timeless style icon that we all deserve. The Forét Compass Jacket is cut from a heavy pure cotton canvas and features four flap pockets – two to the waist and two to the chest. A drawstring waist is a feature usually not usually found in men's chore jackets, allowing you to alter the fit of the Compass Jacket as well as opening the possibility for layering over spring.
---
---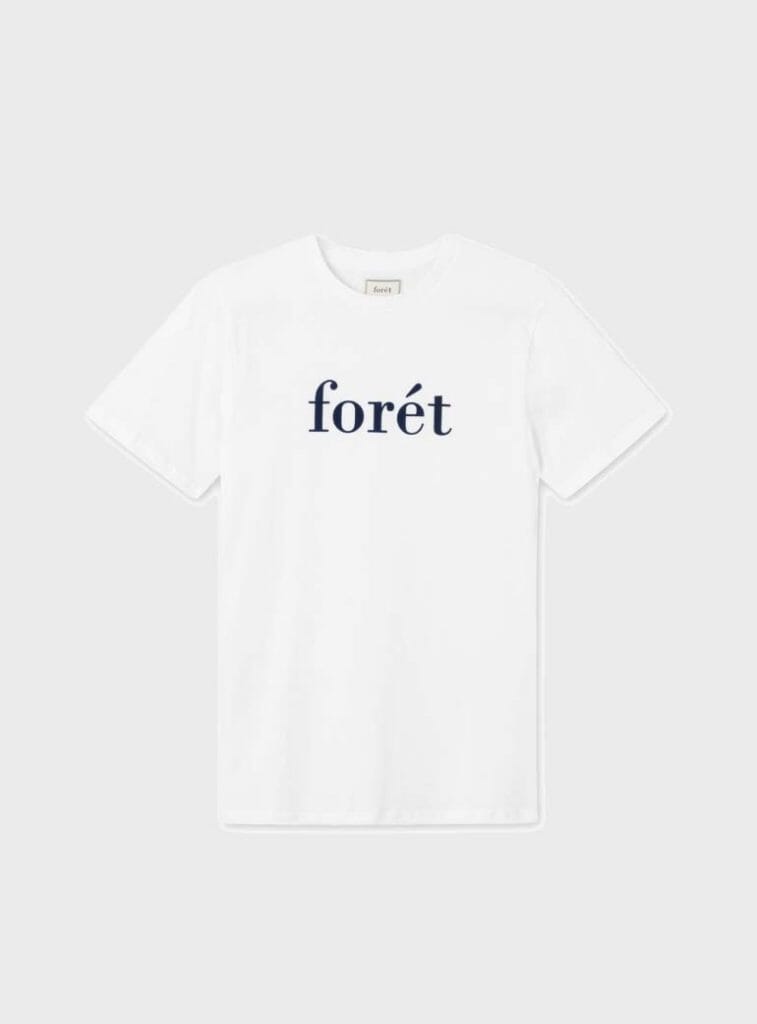 Forét Resin T-Shirt
We're wearing this classic logo T-shirt for men in a simple white and midnight blue colour scheme because there's nothing it won't go with. While this style has returned for several seasons, it sees a slight change this time: instead of classic terry letters, this season the lettering comes in soft velour. What's more, it's now cut from 100% organic cotton which means that it's free from toxic pesticides and chemicals, consumes less water, comes from more biologically diverse farms and is produced under social-responsibility guidelines.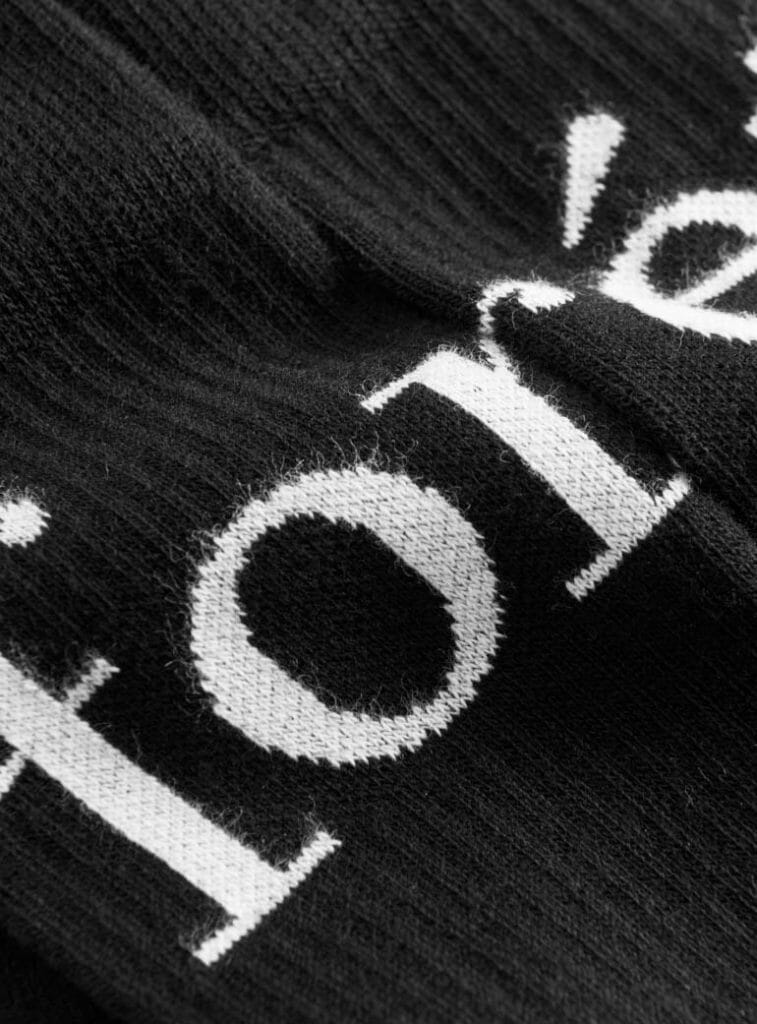 Spider Socks
A good way to measure the true quality of a collection is to go straight to the accessories. Many labels overlook the accessories as a nice embellishment, but something not entirely essential and therefore not worth the same levels of quality as the key pieces. We see the accessories as key pieces. That's why we're including Forét's Spider Socks in this rundown. These cotton-rich socks feature ribbed knitting to the cuffs for a secure fit that's ideal for evenings around the campfire.
Shop all of the new Forét collection.
Still haven't perfected your spring wardrobe? Check out the best transitional clothing for men.
---
---