Does it get much better than this metallic blue 1968 Mercedes 280SL Pagoda LHD? No, we don't think so. Ride with the top down in the coolest interior in town. The classic dashboard, switchgear,  over-sized steering wheel and horn push-ring and, not forgetting, the original Becker radio.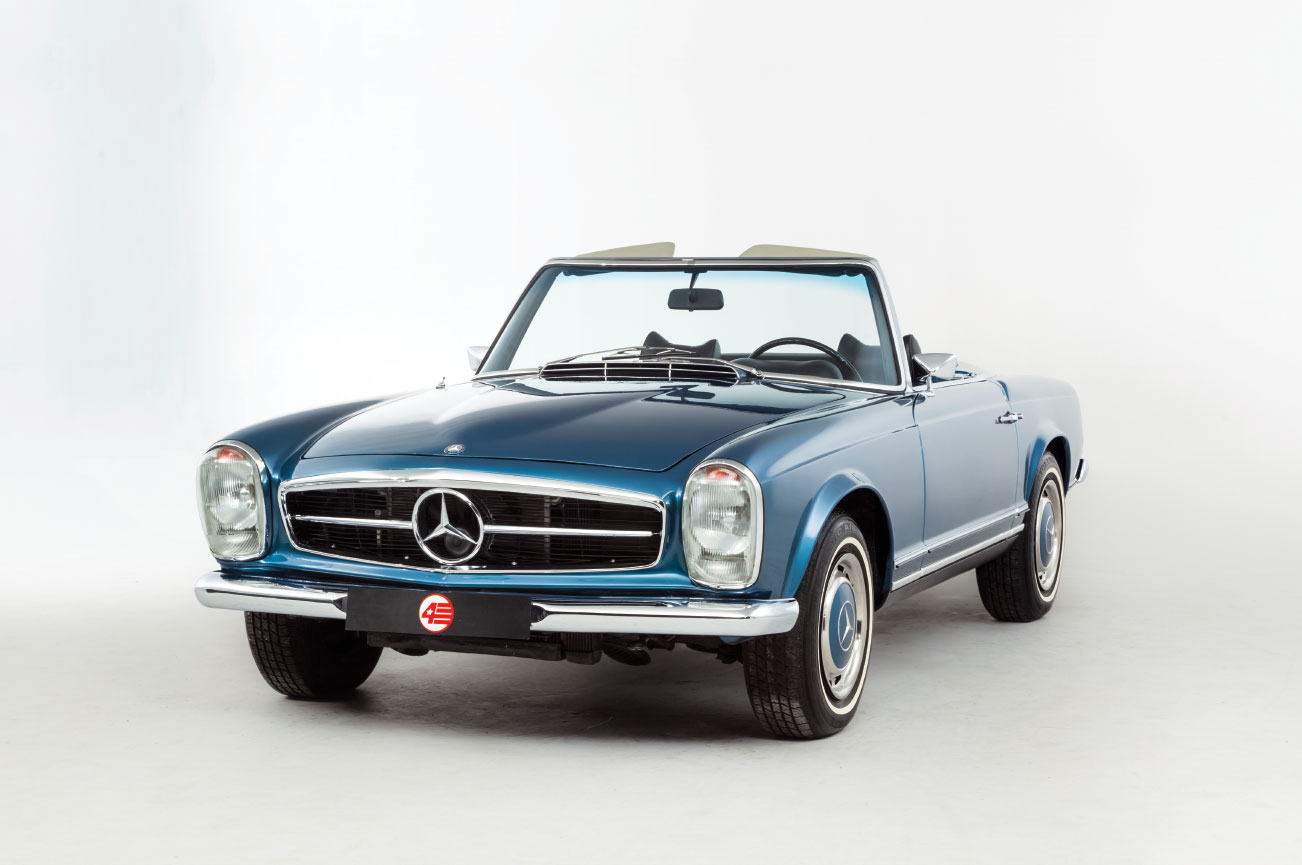 The Mercedes 280SL is recognised for its distinctive, patented, slightly concave hardtop which inspired the "pagoda" nickname. The model has a rich history, being introduced in December 1967 and hitting the end of its production on 23rd February 1971. Over its 3 years of life, the car evolved from a sports care into a comfortable grand tourer. This means it had the best of both worlds: a sleek silhouette and comfort and durability.
We've seen a lot of classic cars in our time, but few manage to maintain as much of the original model as this Mercedes. Visually this car is stunning, and the smooth 2.8-litre M130 straight six under the bonnet isn't bad either.