Frescobol Carioca is making waves in the world of men's swimwear. For a brand that was born out of a simple game of Brazilian paddle ball — aka frescobol — it has taken leaps and bounds in recent years, building up an impressive range of beach apparel and accessories that features everything from swim shorts and linen shirts to espadrilles and — of course — those famous beach bats.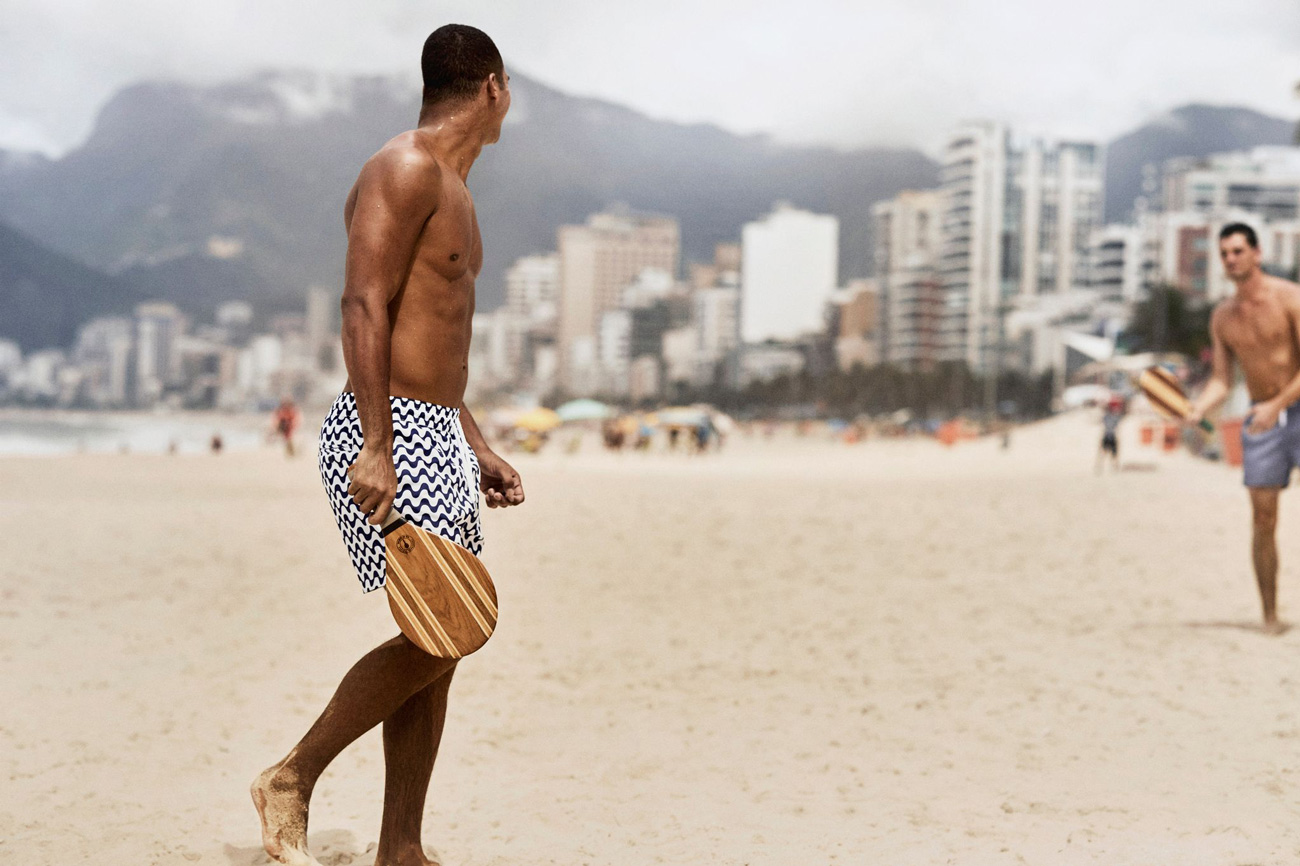 While Frescobol Carioca was founded in Britain, its heart is set firmly in Brazil. Underpinning every collection is the unique spirit of Rio de Janeiro and the dynamic energy of the Rio locals, known as Cariocas. The brand encourages every customer to 'live like a Carioca': as co-founder Harry Brantly told us in an interview last year, "The ultimate goal for us is to sell the Rio dream to the world. To sell this lifestyle to people who don't live there... Rio is all about good humour and good nature – life is always in a good place."
This easy-going attitude of the Cariocas is encapsulated in Frescobol Carioca's approach to design. Swim shorts and items of clothing are designed with relaxed fits, prioritising comfort and ease-of-wear. These are pieces that will take you effortlessly from a long day at the beach to a night of drinking Caipirinhas and dancing to Bossa Nova music.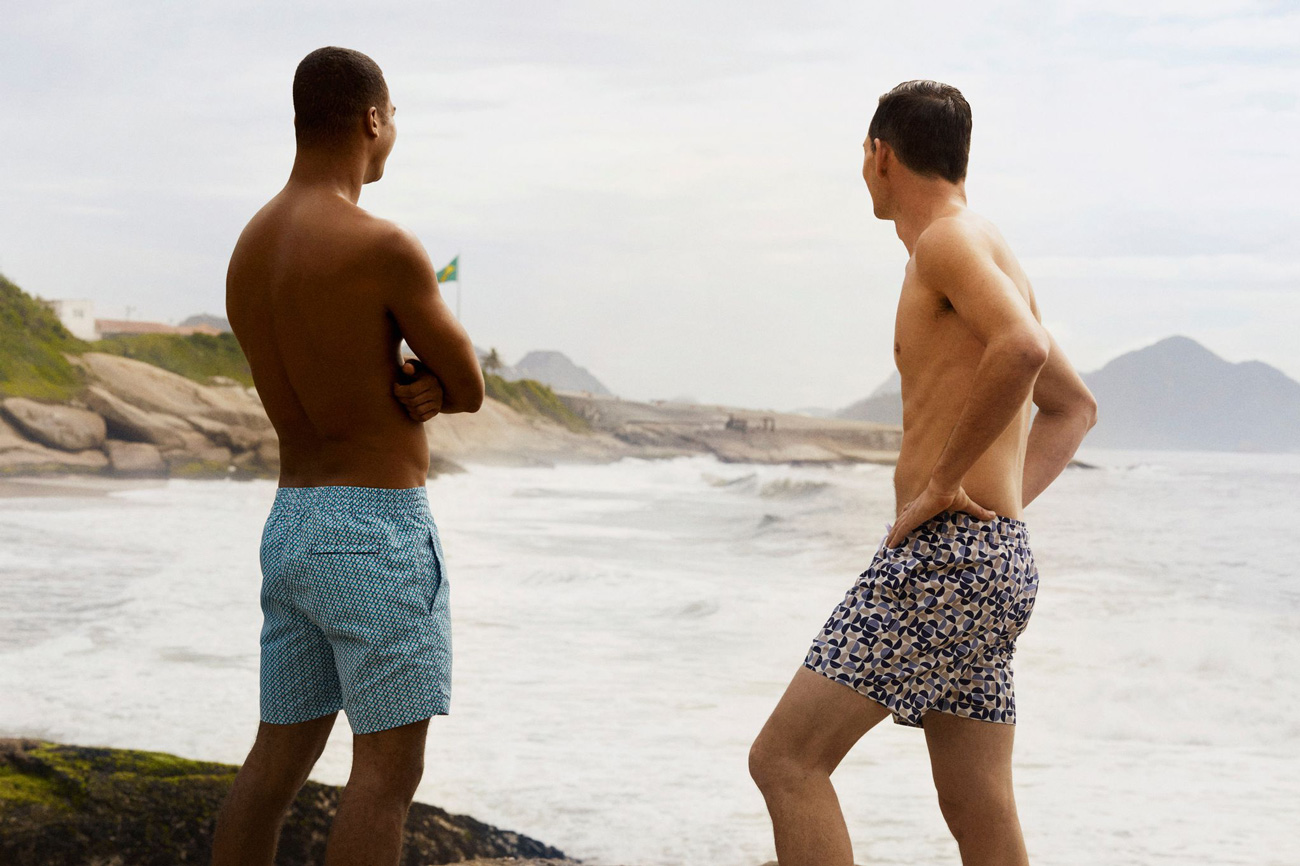 The label's striking aesthetic, characterised by bold prints and vibrant colours, is also informed by the vibrant visual identity of Rio — from the mosaic sidewalks of the city's beaches to its colonial botanical gardens. The influence of the city's architecture can't be denied: the strong lines and playful curves featured on Frescobol Carioca's printed swim shorts call to mind the modernist work of seminal Brazilian architect Oscar Niemeyer and his mid-century counterpart Roberto Burle Marx, who designed Rio's iconic calçadão, a beautiful modernist tiled walkway that runs the length of the Avenida Atlântica.
Most recently, for its High Summer 2020 collection, Frescobol Carioca looked to the designs of Claudia Moreira Salles, a contemporary designer and Rio local who creates unique sculptural lighting. The geometric prints reference the delicate yet graphic shapes that she uses throughout her work.
No matter where you are in the world, endeavour to 'live like a Carioca' in Frescobol Carioca's truly unique swimwear and beachwear.
---
---
Shop all Frescobol Carioca at OPUMO.
---
---