Located in Hyogo Prefecture, Japan, Fuseika House by T-Square Design Associates measures only 114 sq.m. but thanks to the possibility of completely opening three facades, feels a whole lot bigger.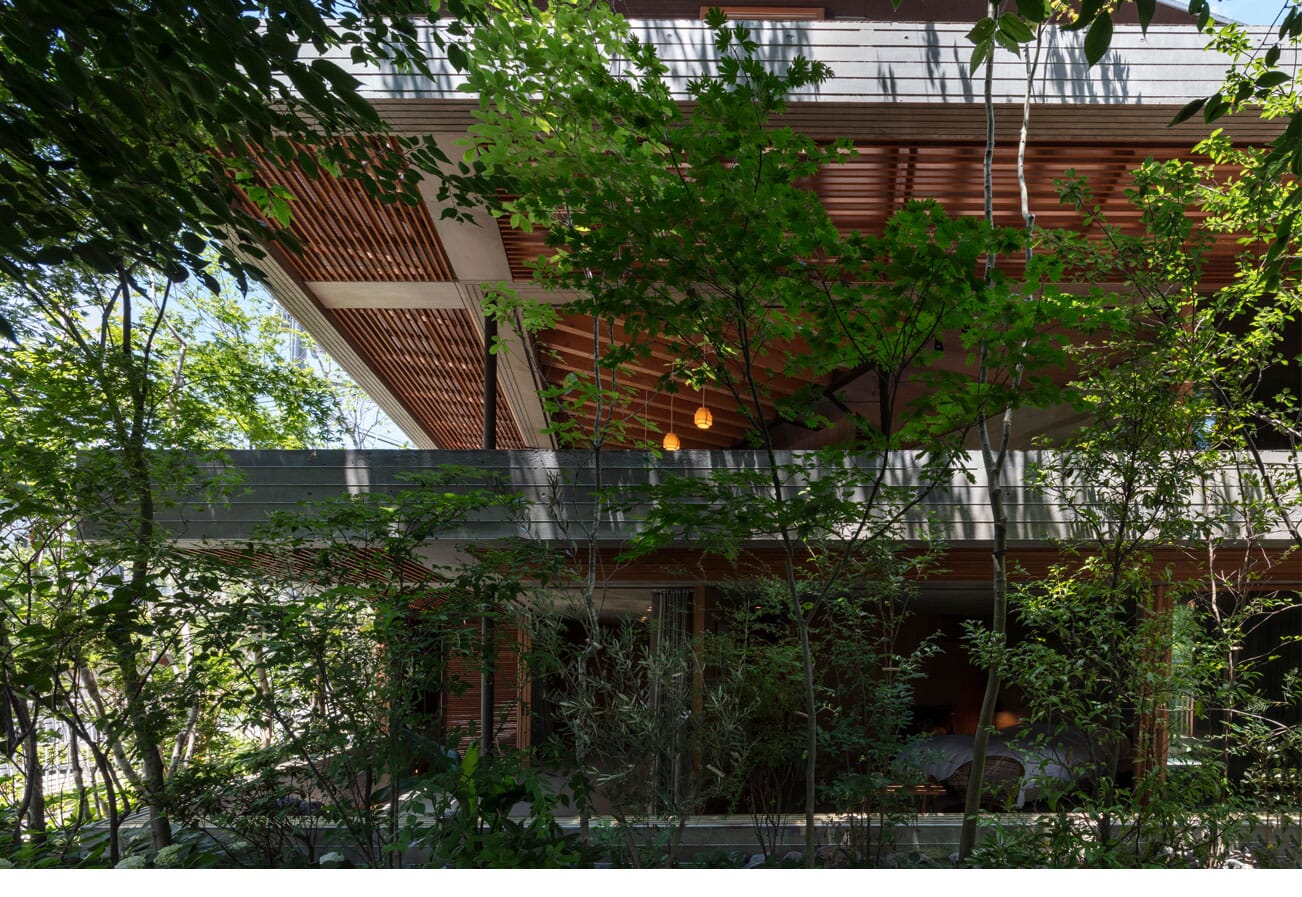 Positioned between two rivers, T-Square Design Associates envisioned a house in which air conditioning wasn't necessary, replaced by the river breeze blowing freely through the property. Fuseika House features a neutral zone between the interior and exterior perimeter bordered by sliding louvre doors. This design allows the residents to control light, wind and even the privacy of the house by moving the doors according to the weather or time of day.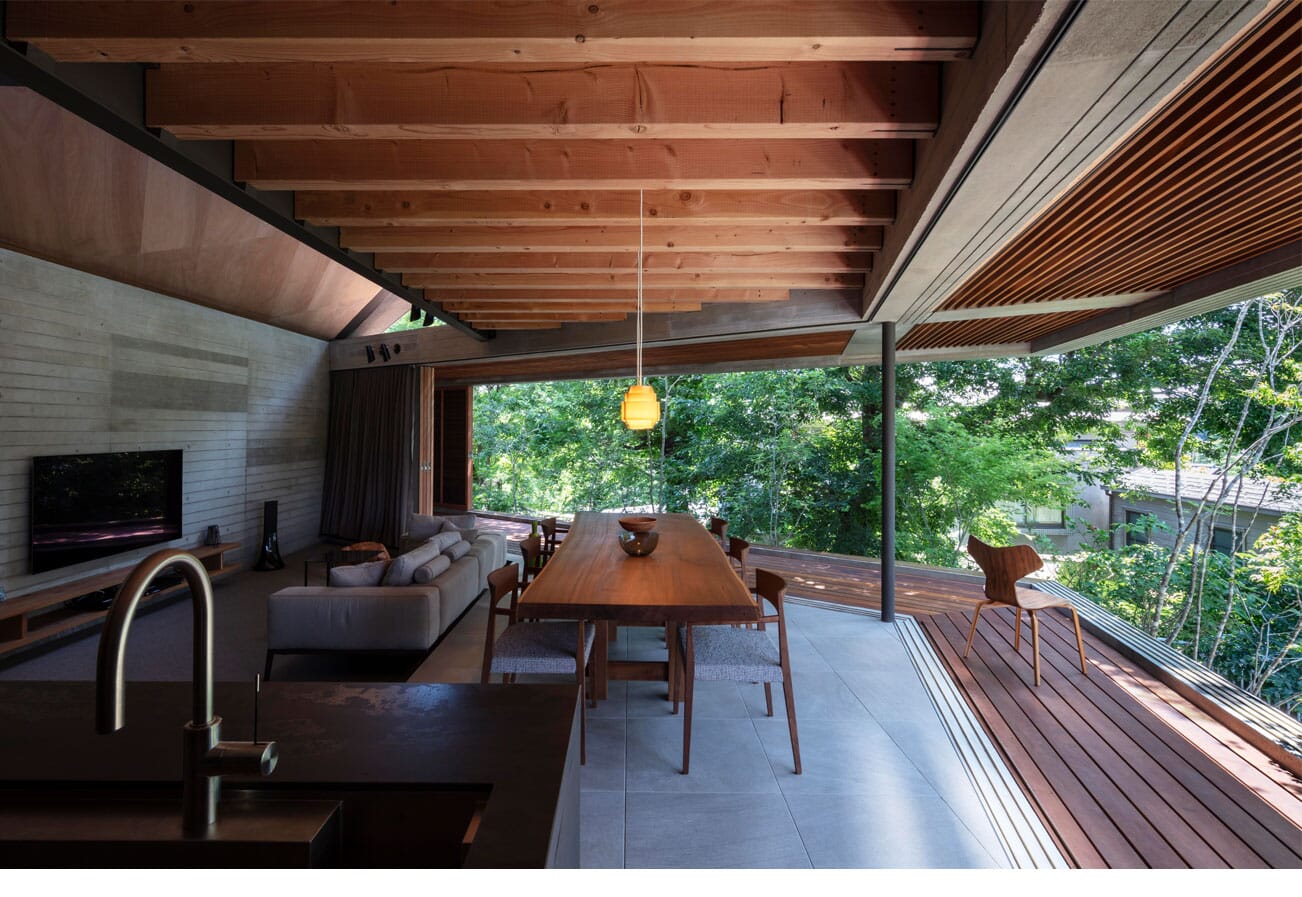 The open perimeter of Fuseika House is made possible by the reinforced concrete structure which forms the main frame of the project. As well as being central to the structure of the property, the raw concrete interiors contrast in texture and colour to the wooden sliding doors and details.
While the sliding door design opens the house to a flow of air and natural light, it also minimises the distinction between interior and exterior. The surrounding trees – planned by the architects to constitute a garden for the property, seeing as there isn't sufficient room for a full outdoor space – feel as though they're an integral part of Fuseika House as well as obscuring direct view of private living areas when the sliding doors are open.
The minimal interiors of the house are matched by the restrained use of materials in the structure: the concrete main frame is accompanied only by wood. This dialled-back use of materials shifts the focus almost entirely to the innovative form of Fuseika House.