Located just outside of Perth, Australia, Robeson Architects' Triangle House is positioned on an unforgiving 180 sq.m. plot sandwiched between a busy street and a 1.5m sewer easement. Despite the challenging site, the architect is the property's owner and saw the potential in the land, wanting to prove that even the smallest, least likely plots can be successfully and affordably developed into interesting and spacious buildings.
Working closely with the local council and neighbours meant that gaining planning permission was a smooth process, giving Robeson Architects the opportunity to demonstrate how effective space can be created and the importance of architecture in achieving this.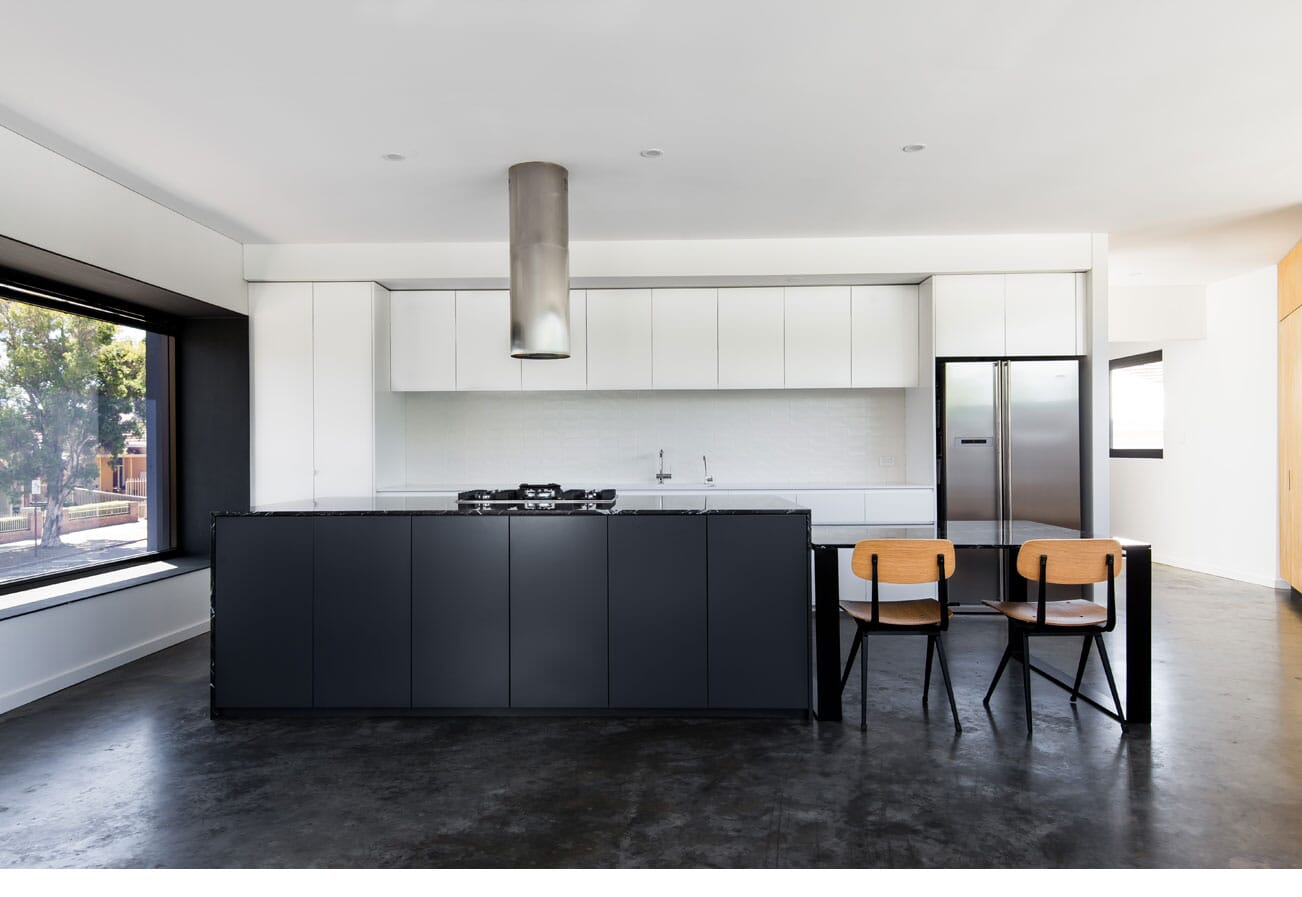 While Triangle House is surrounded by cathedrals, apartment blocks and traditional homes, the bold geometry of the property has been welcomed to the area as a modern addition, enhancing the diversity and vibrancy of the neighbourhood.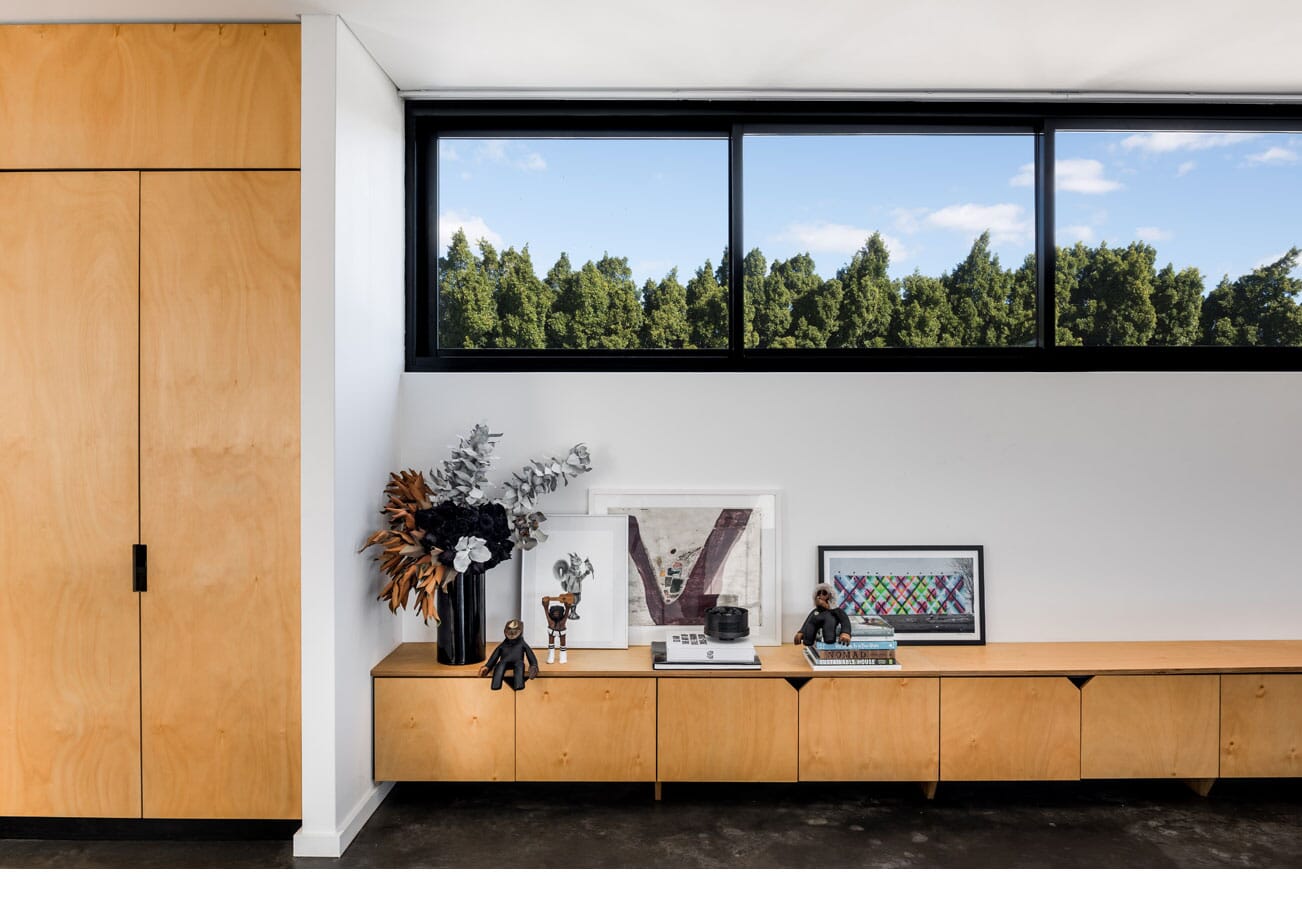 The brief for Triangle House required a minimal home and home office for a couple who both work from home. At street level, the home office takes up only 28 sq.m. while the living space on the first floor spreads out over 70 sq.m. and balances the client's desire for openness as well as privacy.
Extensive use of glazing opens up the living area, allowing in natural light and affording views of the nearby Hyde Park tree tops while avoiding the view of neighbouring back gardens. Use of tinted glass on the side facing the busy street allows the residents to relax in privacy without feeling isolated.
As a finishing touch, a local artist was commissioned to paint a mural on the property's boundary wall. It's touches like this along with the can-do attitude needed to follow through with this project that have earned the house a place within the community despite it's unorthodox appearance. It has become a positive talking point in the neighbourhood and has been given the name 'Triangle House' by the neighbours.