Paddington House is an intimate project by Porebski Architects located in Sydney, Australia. The 1890s terraced property has seen a modern update that maximises every inch of the small plot. The owner of Paddington House was also the lead architect, this resulted in a development full of personal touches and a bright future ahead of it.
The first example of renovation comes in the form of the stairs which have been uncovered and restored to their original glory. Layers of render and tile were chipped away to reveal classic sandstone steps.
The ground floor, which saw the majority of the renovations is L-shaped, forcing the architects and interior designers to find ways to maximise every square inch of the home. The brief required a new kitchen, laundry room and powder room to be added to the extension which leads on to a raised courtyard.
Intelligent use of materials left Paddington House with a natural, complete feeling. The simple material palette of timber, veneer and marble white polyurethane joinery unifies the ground floor while the white-bricked wall between courtyard and kitchen unifies interior and exterior. When open, the kitchen's sliding doors are concealed by the wall which optimises the relationship between interior and exterior.
Each of the small rooms on the ground floor features several nooks and crannies offering storage or seating solutions, creating space through astute design. The property as a whole uses limited space so effectively that once inside, the size of the plot is barely noticeable.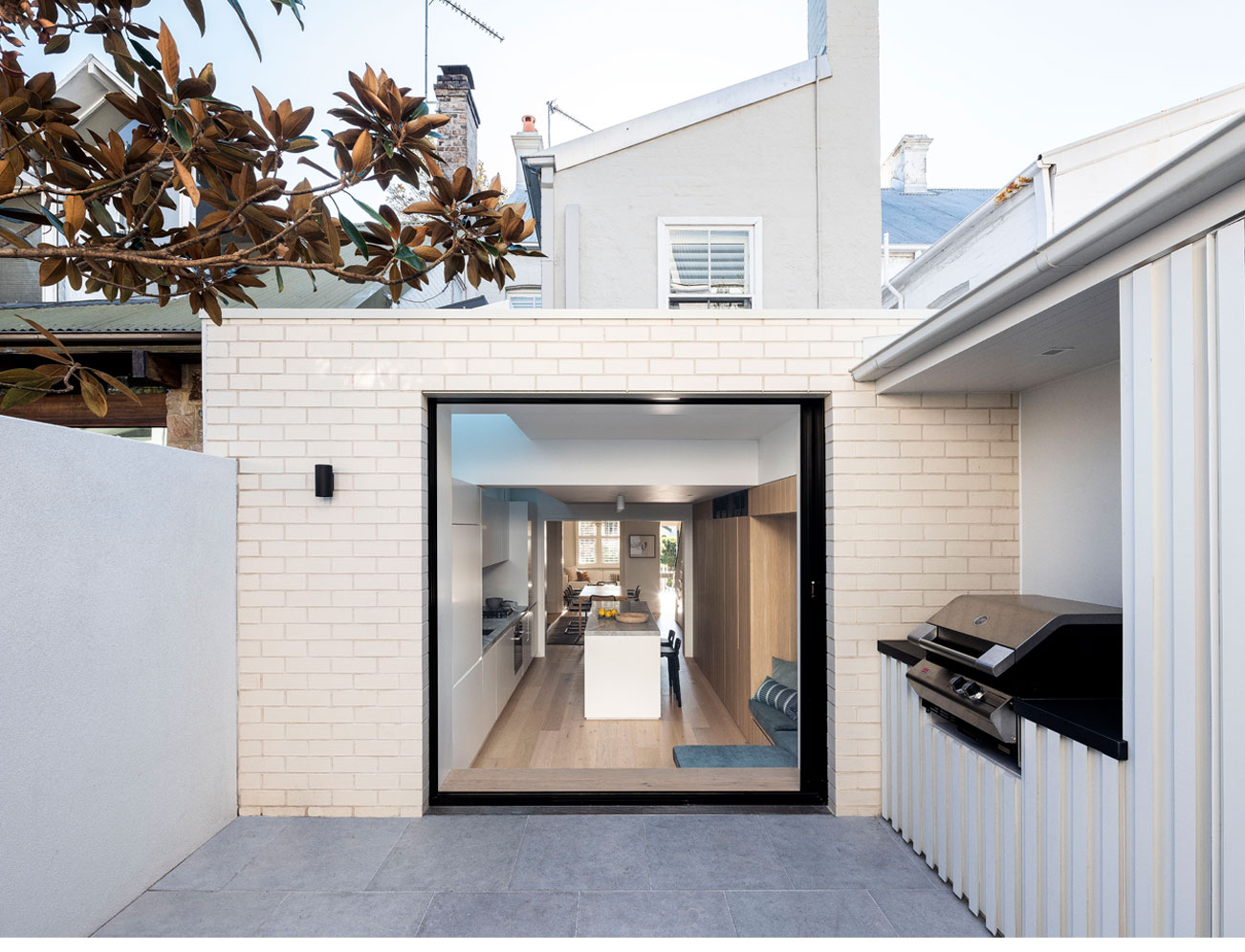 Photographs by Tom Ferguson.
Short of space with your own home? Take a leaf out of Paddington House's book and use plants to create this impression of more open space with Pikaplant.
For more modern Australian architecture, take the tour of Glamorgan.