A standard issue Moscow apartment has been transformed into a minimalist chic urban retreat by Boris Denisyuk of Russian architects Buro5. The residence, in the Lefortovo district, is now a unique highly contemporary abode, with a distinct stripped back aesthetic.
A confident understated palette of both materials and colours is the key to the success of this city centre project. Denisyuk was unable to make major structural changes, since all walls are load bearing. Instead, he inserted black framed glass panels both as punctuation points and as a division, when required, between the living and kitchen areas.
The black framed panels set the tone of this modernist intervention. Floors, panelling to the hallway and all the bespoke built in units are in the same shade of pale wood. Taupe curtains provide both screening over the glass panels when privacy is required and a subtle colour accent.
Denisyuk chose to expose, rather than conceal, parts of the concrete walls, in both the kitchen and bedroom. Concrete is also used for the kitchen surfaces, further to underline the utilitarian nature of this refurbishment.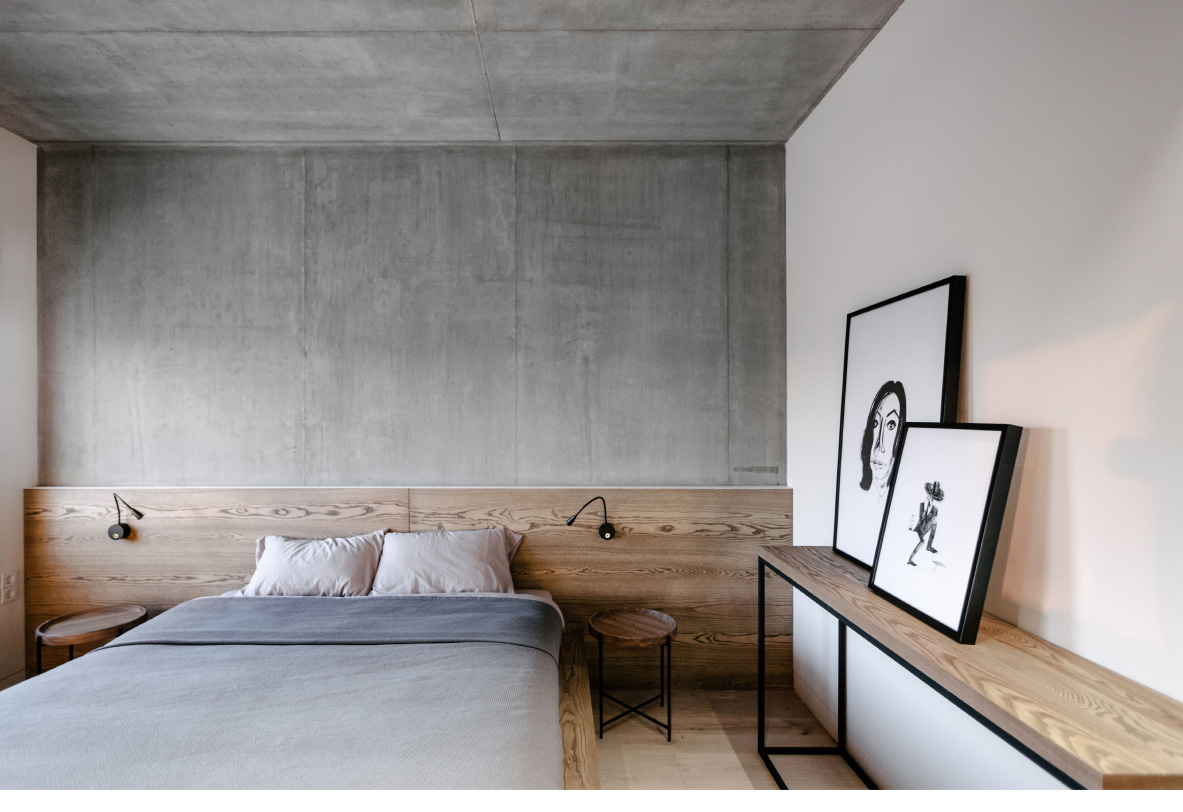 Photography by Luciano Spinelli