Gift buying at Christmas time is stressful enough without having to worry about that one particularly tricky person who has everything and claims they need nothing. Fear not, we've got you covered – with our carefully curated selection of unique gifts that are designed to elevate the everyday. We can guarantee a certain Mr Impossible will love them – even if he doesn't know it yet.
Gifts for the man who has everything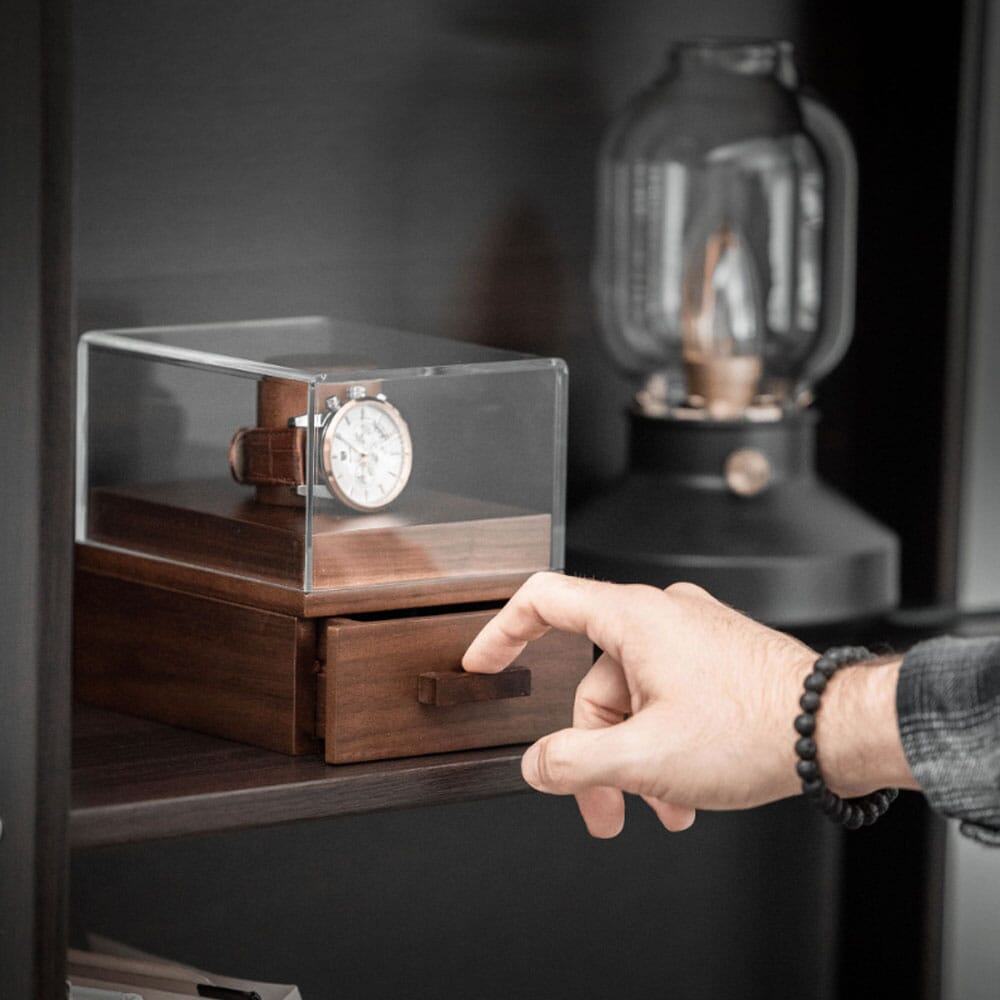 Holme & Hadfield The Daily
This watch box from Holme & Hadfield is designed for storing and displaying one watch at a time, on a nightstand, shelves or home office desk. It's the gift they never knew they needed, a unique change from the usual oversized watch cases that offers flexibility and versatility.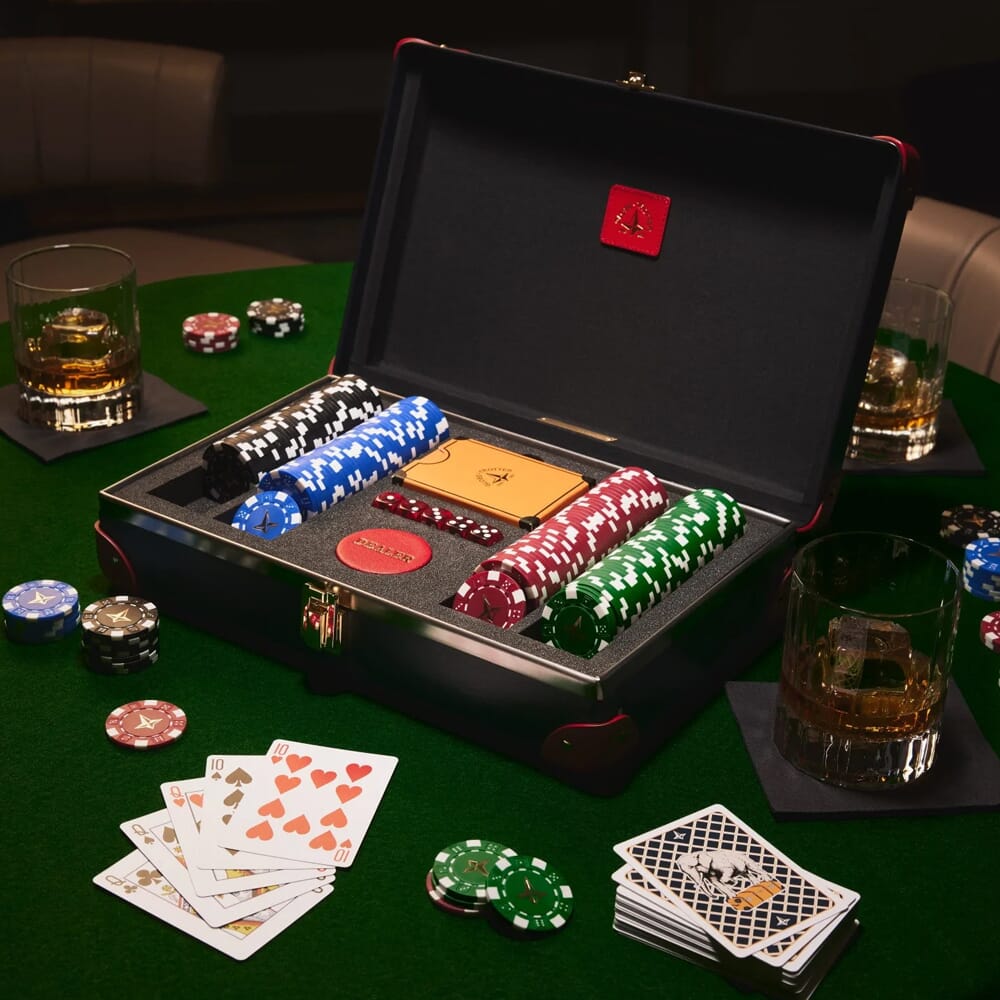 Globe-Trotter Centenary Poker Set
Globe-Trotter's ultra-opulent Centenary Poker Set is a classy gift for the poker enthusiast in your life, promising a game of poker like no other. It comes complete with a set of dice, four different colours of poker chips and two sets of playing cards, plus a luxe leather-covered dealer counter. All presented in Globe-Trotter's signature vulcanised fibreboard case.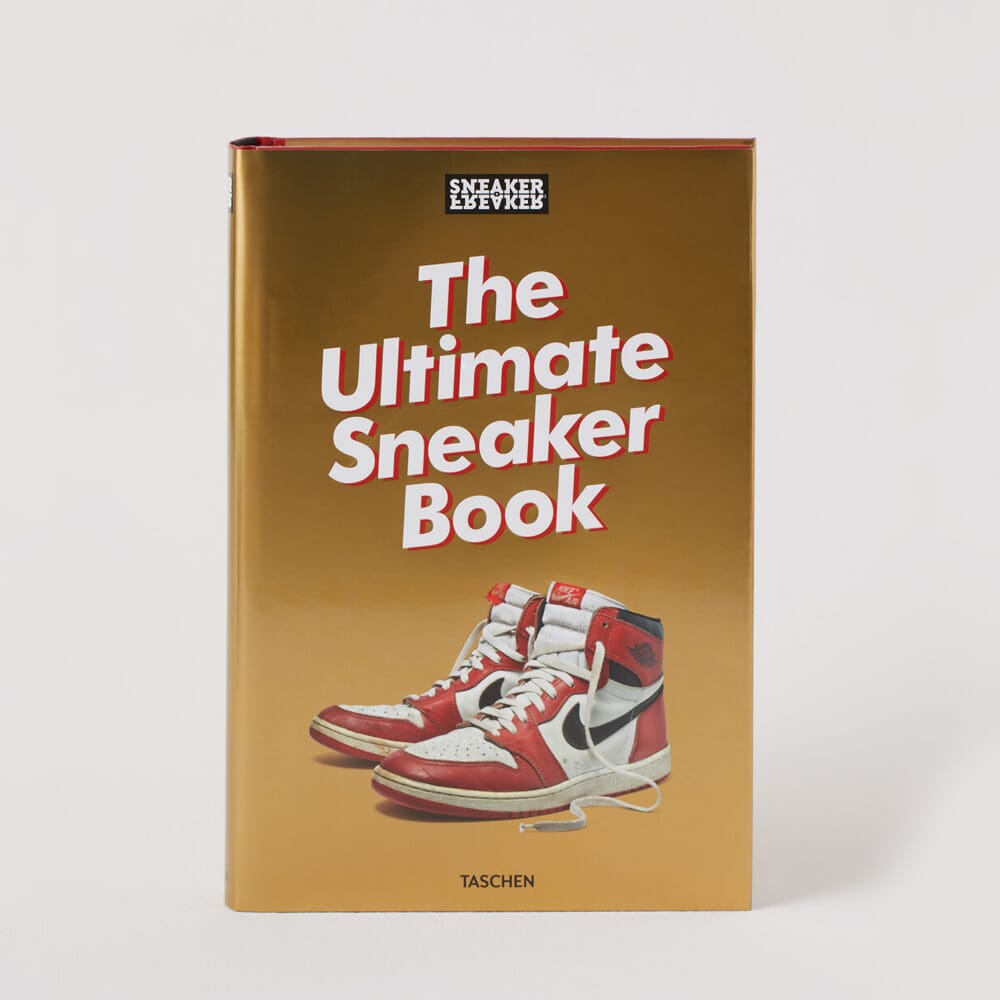 Taschen The Ultimate Sneaker Book
Sneakerheads will be thrilled to receive The Ultimate Sneaker Book by Taschen (available at Closed), a 650-page tribute to sneaker culture. It covers the best stories from 15 years of Sneaker Freaker magazine, incorporating, features, facts and photography.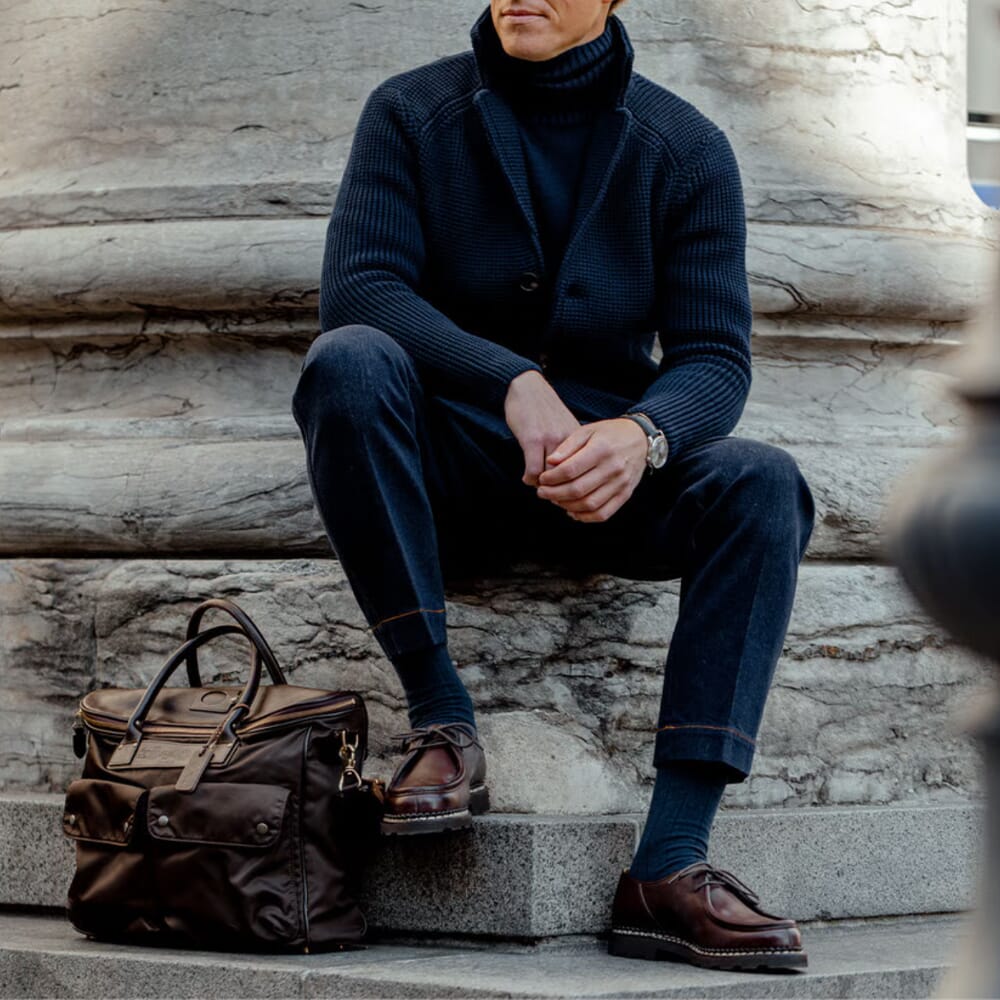 Maurizio Baldassari Navy Blue Zegna Baruffa Wool Brenta Jacket
Crafted from 100% Zegna Baruffa wool, this luxurious thick knitted jacket from Maurizio Baldassari epitomises the best of artisanal Italian design. It's the perfect gift for the man who cares about craftsmanship.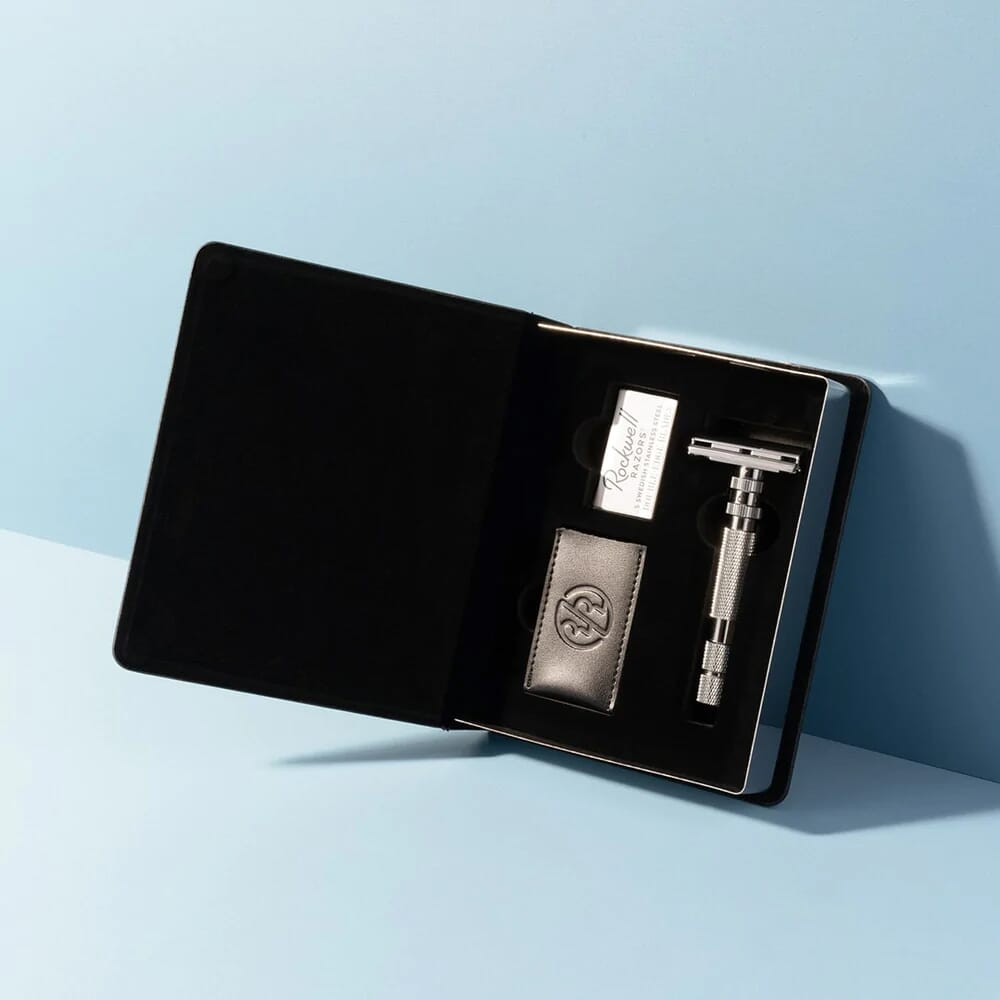 Rockwell Razors Rockwell T2 Shave Kit
Give the gift of a great shave, every time – with Rockwell Razors' bestselling T2 Shave Kit. Suitable for men of all skin and hair types, the easily-adjustable razor offers unparalleled versatility and convenience, while eliminating the skin irritation and razor bumps caused by multi-blade cartridge systems. The set comes with a razor, leather sheath, extra double-edge blades, shave cream and a shave brush.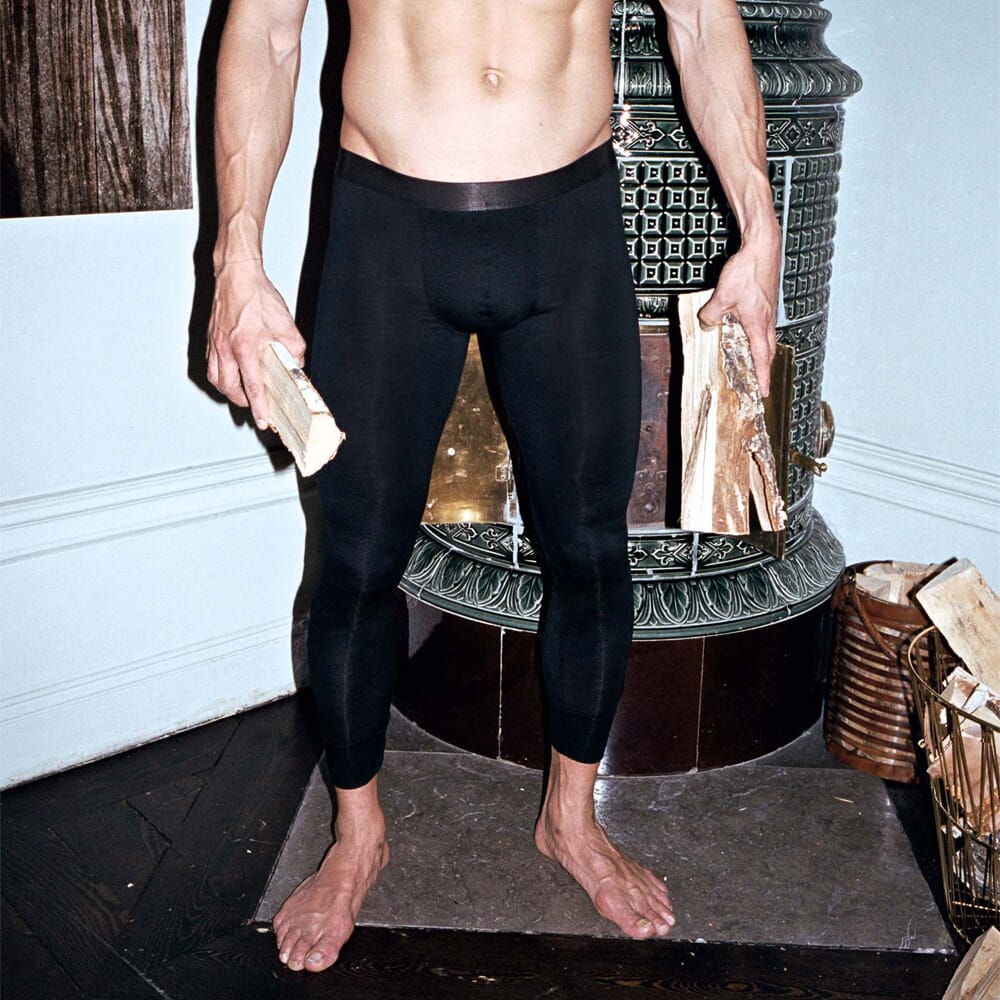 CDLP Black Long Johns
These aren't any old long johns. In typical CDLP fashion, they're innovatively crafted from naturally breathable, anti-bacterial and moisture-wicking lyocell. The ultimate everyday base layer, they'll be much appreciated in these colder months.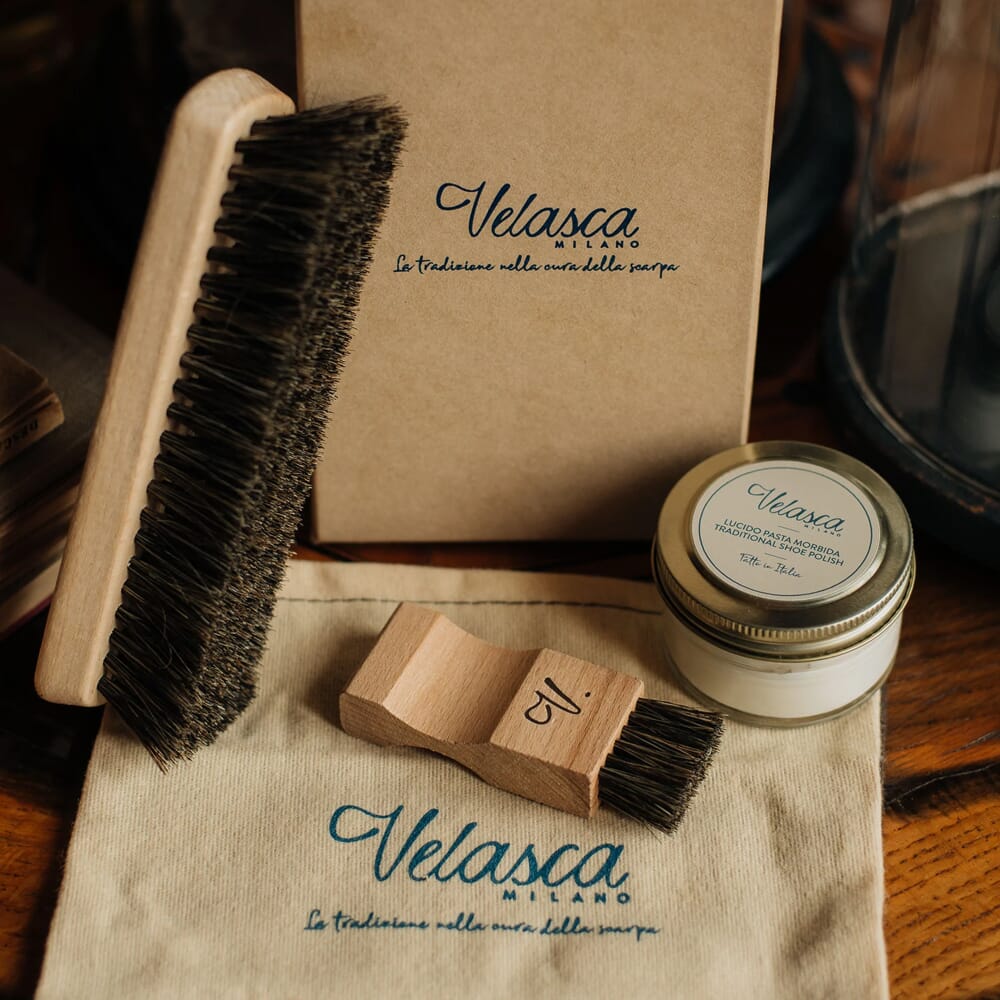 Velasca Shoe Care Kit
The finest pair of shoes aren't much use if not cared for properly. Which is where Velasca's array of shoe care kits come in. Each is designed especially for a different type of shoe – there are kits for smooth leather, one for suede leather and one for sneakers, as well as polish and brushes to choose from.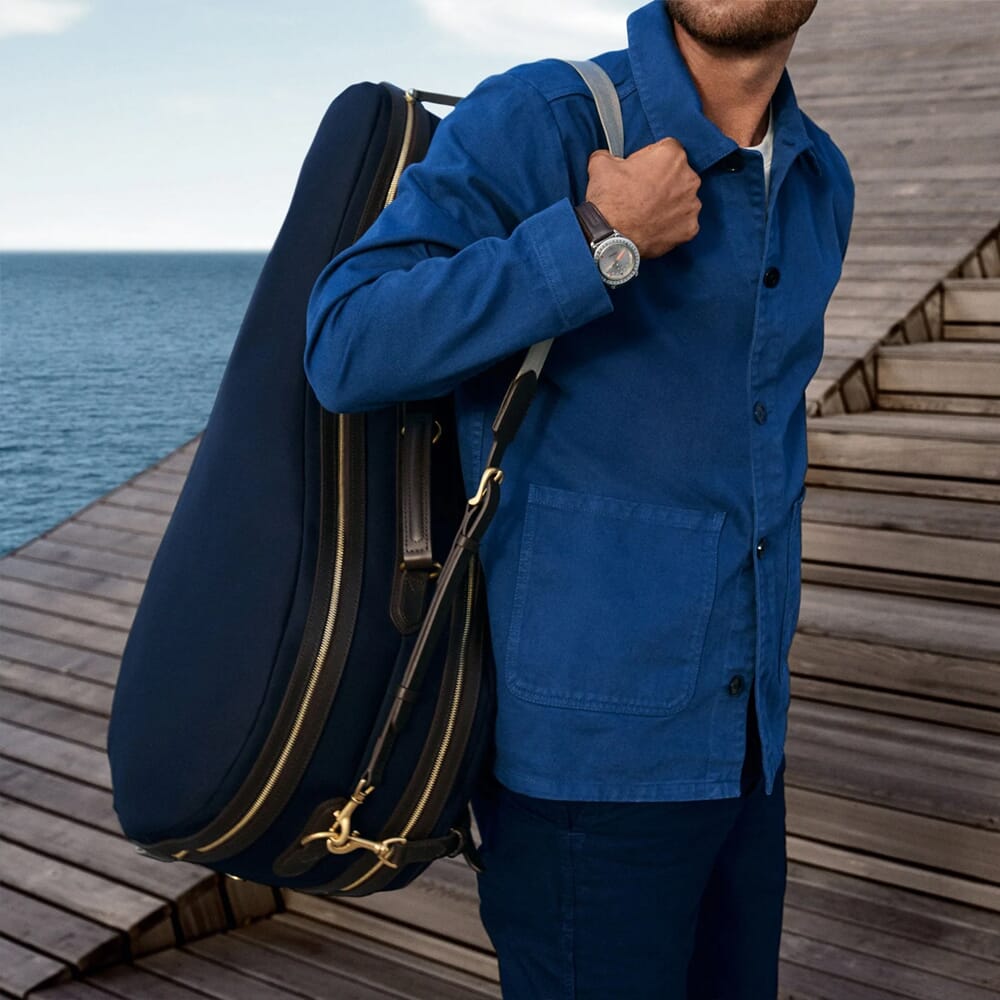 Mismo M/S Tennis Bag
Mismo's take on the classic tennis bag puts all other tennis bags to shame. Made from waterproof hard woven Italian nylon, it's lightweight and water-sturdy yet utterly stylish.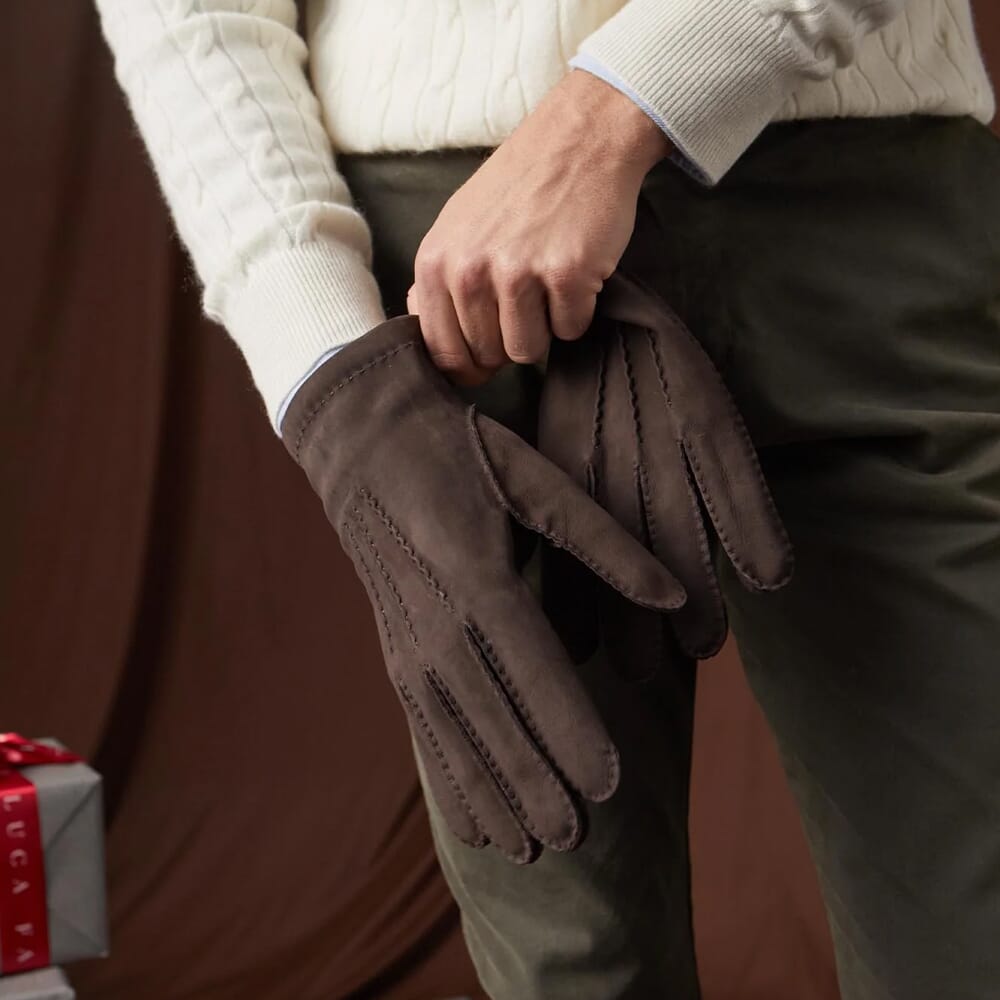 Luca Faloni Cashmere-Lined Nubuck Leather Gloves
Handcrafted in Italy from a combination of fine nubuck leather and 100% pure cashmere, these Luca Faloni gloves epitomise pure luxury. They're perfect for adding a touch of class to everyday city attire, but also durable enough for skiing holidays.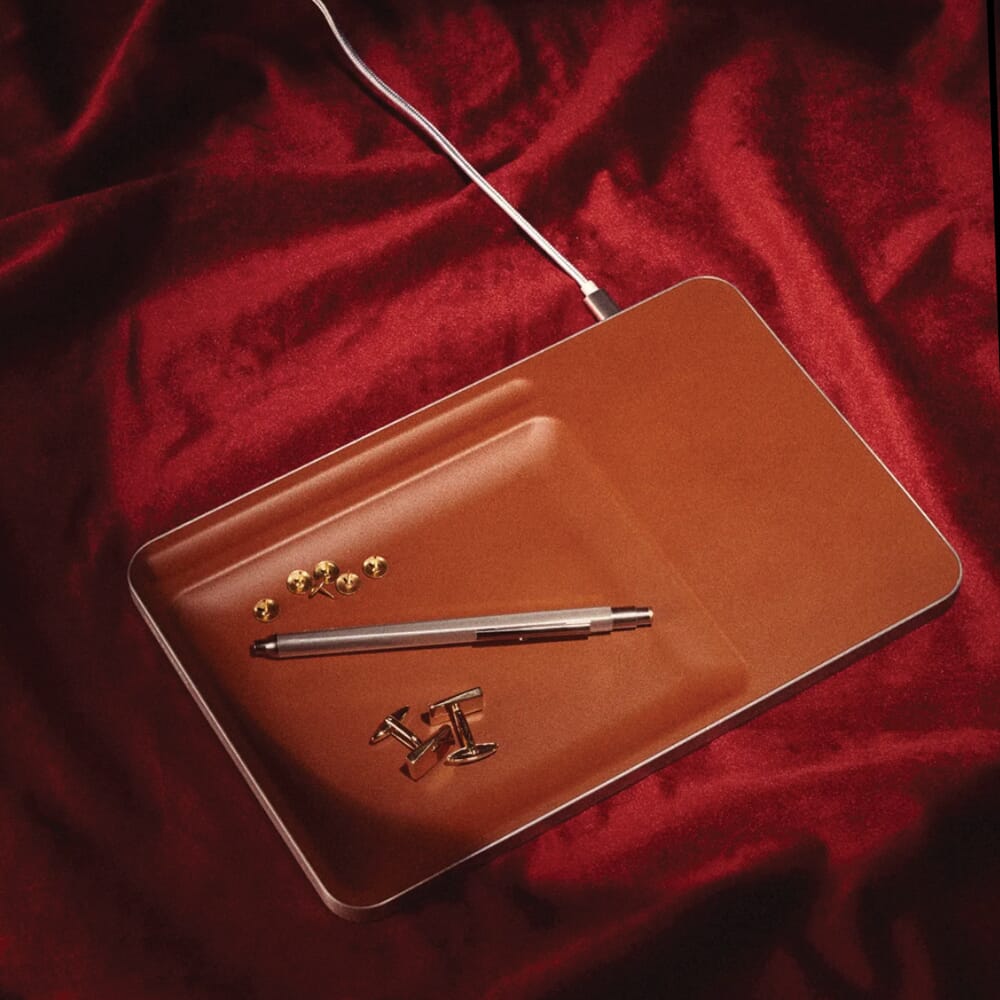 Carl Friedrik Leather Home Office Accessories
Do your father/friend/husband/brother/uncle a favour and elevate their WFH experience, with Carl Friedrik's selection of beautifully crafted home office accessories. The vegetable-tanned leather desk mats, charging trays and key organisers are bound to bring a touch of luxury to the everyday.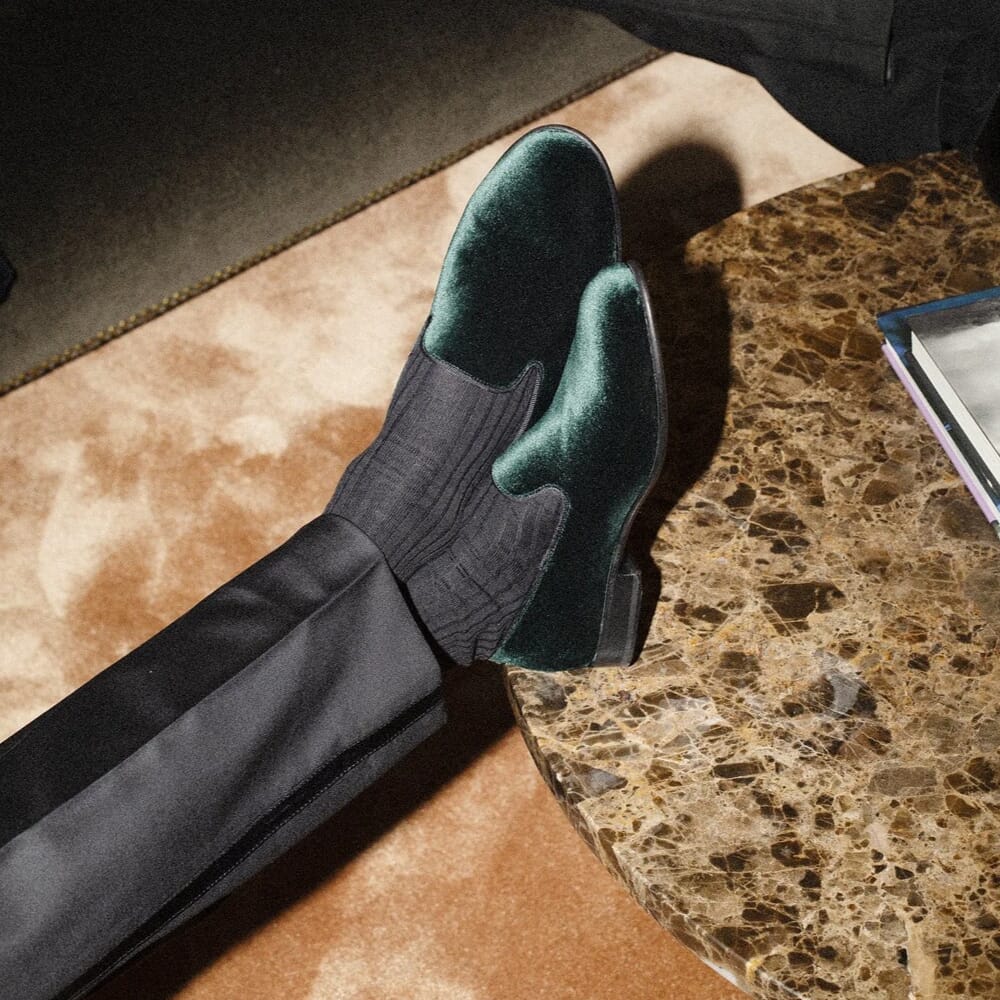 Myrqvist Green Velvet Muskö Loafers
For the man who enjoys the finer things in life – these sumptuous velvet loafers from Myrqvist epitomise refined luxury. They don't just look great, they're made to last too, handcrafted in Portugal with leather board heel caps and durable cork filling.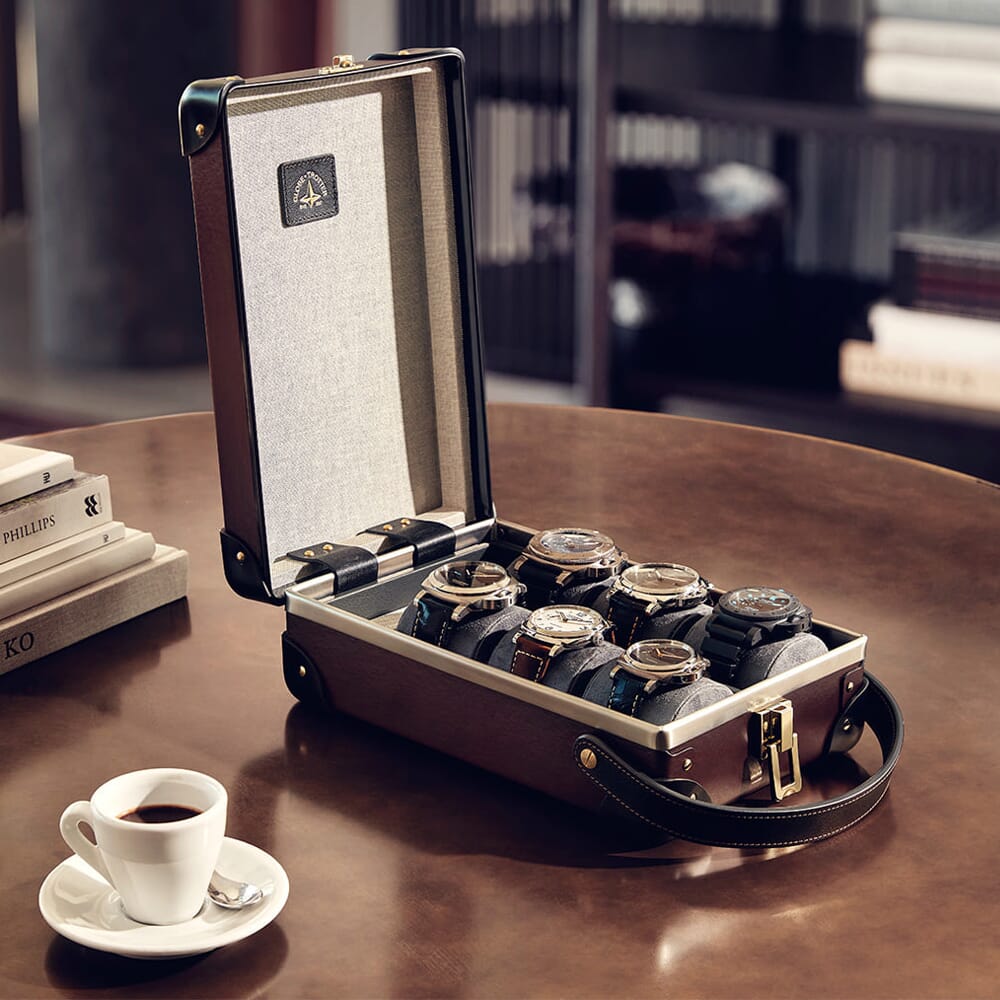 Globe-Trotter Centenary 6-Slot Watch Case
Instead of buying the watch lover in your life yet another watch (how predictable), why not gift them somewhere beautiful to store their collection of timepieces? Globe-Trotter's Centenary 6-Slot Watch Case is designed to safely and securely store a selection of up to six watches. It's perfect for travelling, but will look just as good in the home.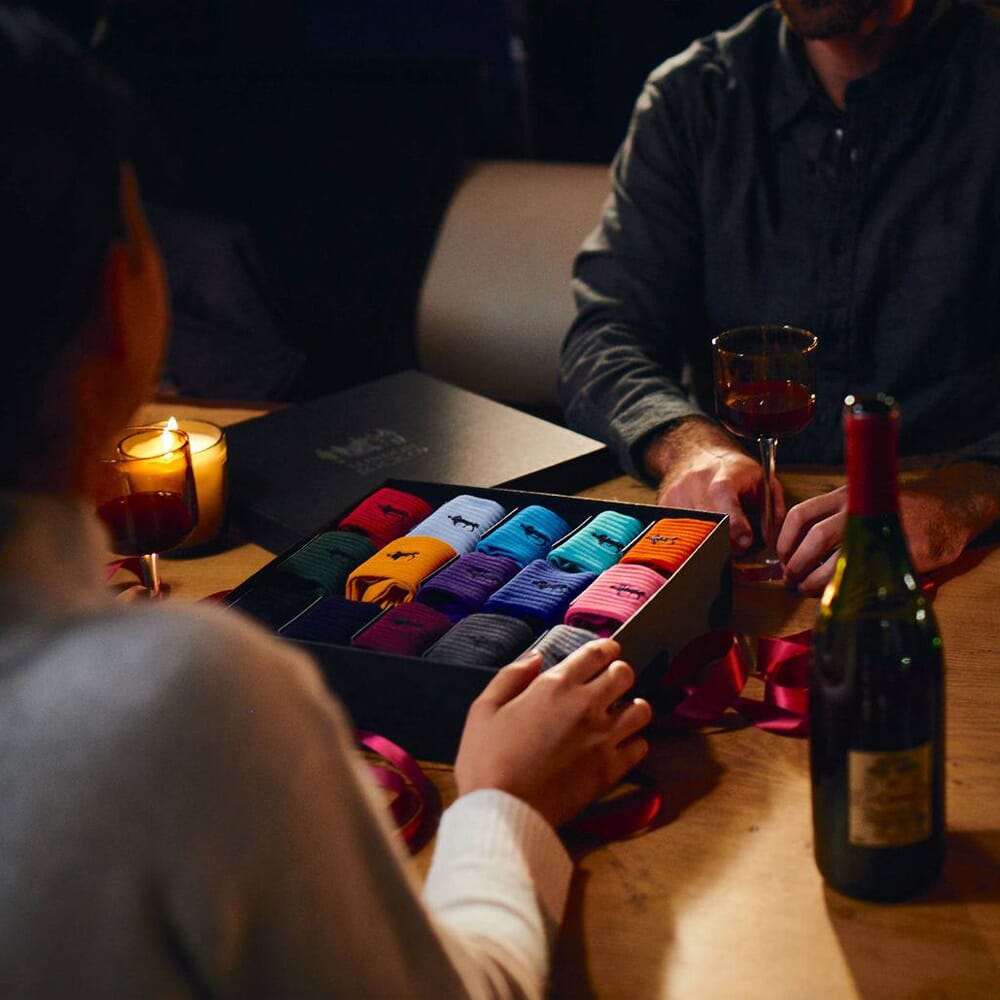 London Sock Company Seasonal X Colourful, 15-Pair Box
Yes, we know - socks are a classic Christmas cliché, a dreaded stocking stuffer. But not these ones. London Sock Company's characterful socks are designed to perk up any outfit, from work attire to day-to-day garb. This 15-pair gift box features a rich array of vivid shades that will shake up any sock drawer.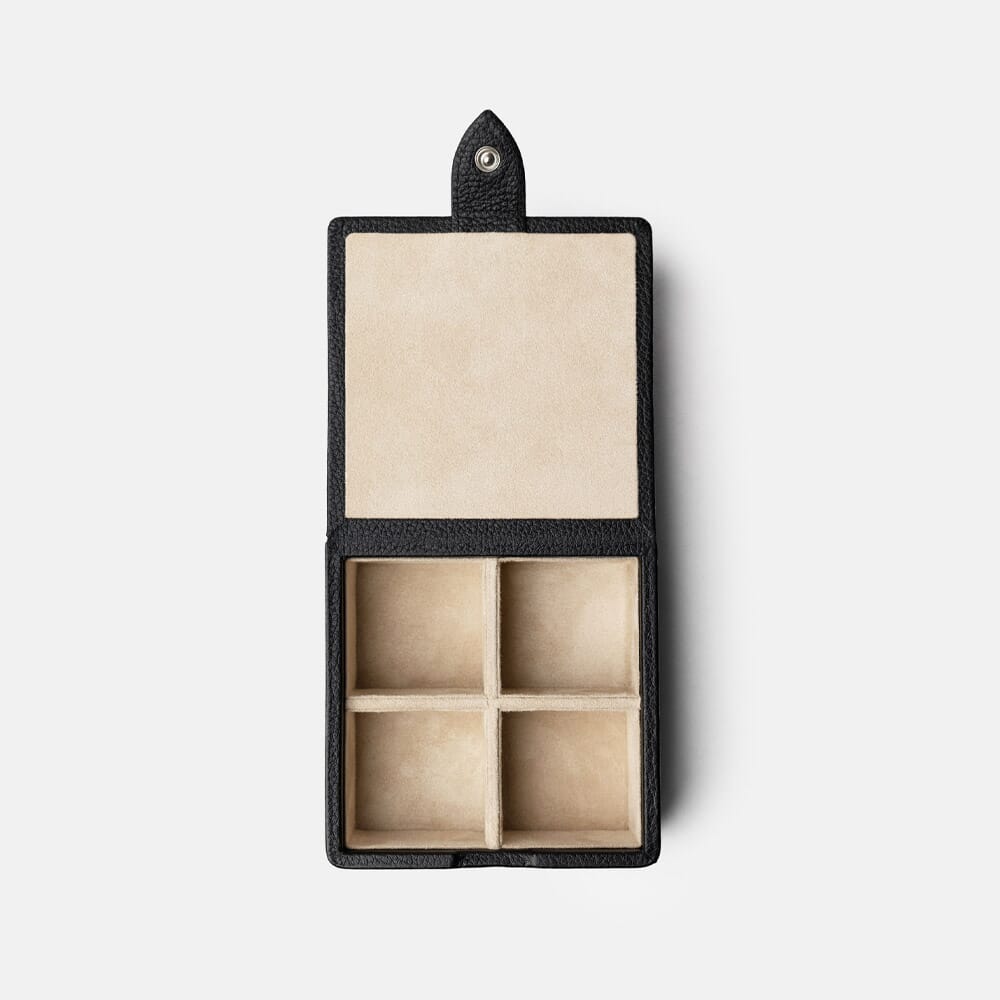 Morjas The Etui - Black Grain
This handcrafted supple, grained calf leather box from Morjas offers an elegant storage solution for jewellery. It features four internal divided compartments for precious belongings, including rings, cufflinks and other accessories. The perfect gift for the accessory obsessive in your life.
Shop the full Mr Impossible gift edit.
Shop the full OPUMO Christmas 2022 gift guide.
---
---