Cooler weather style demands a great pair of gloves. They're a winter wardrobe essential, whether you're off on a neighbourhood stroll, navigating your daily tussle with the urban jungle or making sure your hands will be warm enough to pick up your drink at the pub after that bracing country walk. Key is choosing the right pair to complement - and enhance - your personal style. There's no need to compromise on your look just because it's cold out there. We've taken a look around to come up with some of the best men's gloves out there. We'll leave the chestnuts roasting over an open fire to you.
Best gloves for men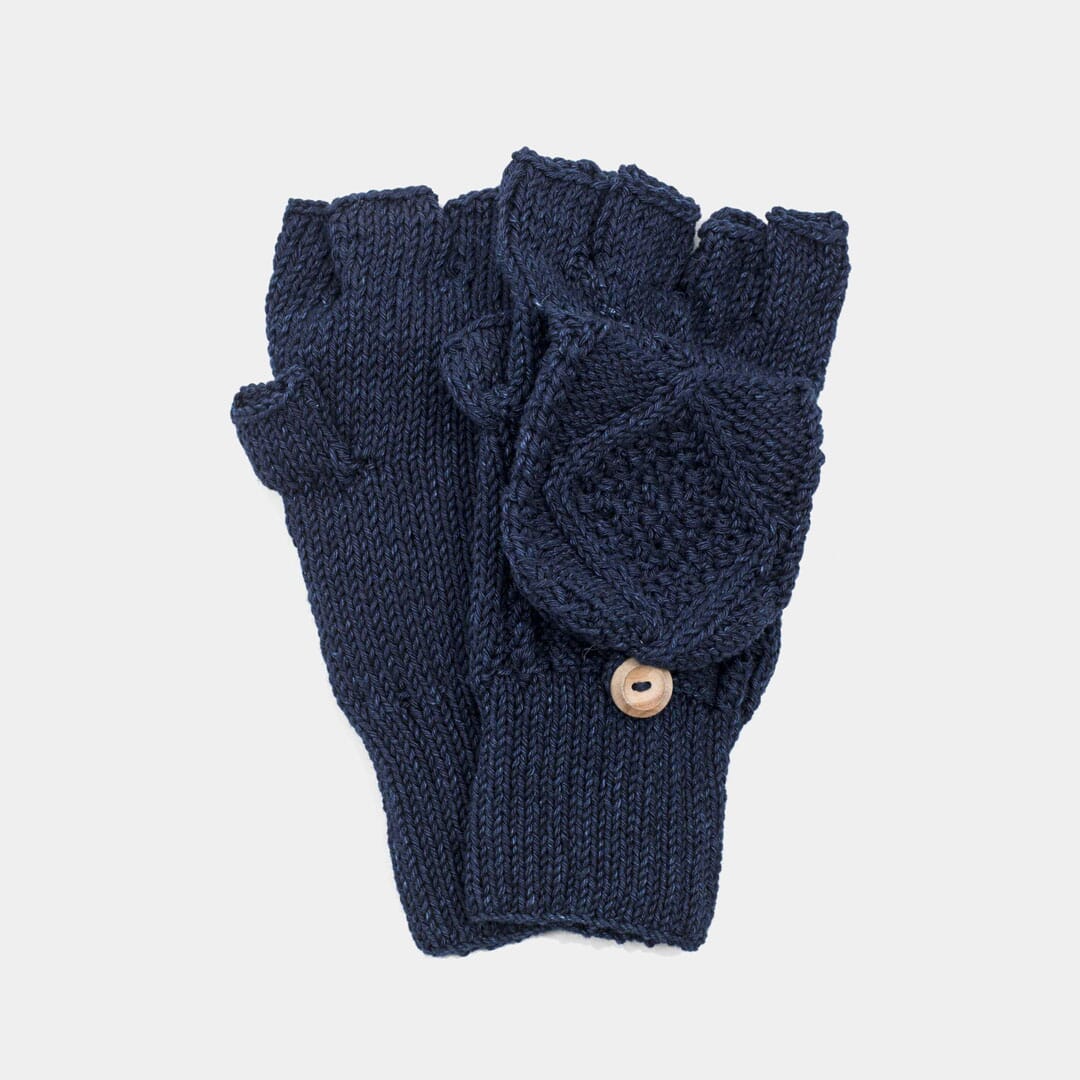 Allevol x Inverallan Glove-Mittens
Hand-woven in Alloa, central Scotland, these versatile glove-mittens are a limited edition collaboration that brings together the vintage re-imaginers Allevol of London and the Scottish knitwear specialists Inverallen. They've been crafting handmade wool pieces for more than 40 years, always in the traditional fashion to make each release effectively a bespoke item. Fold-over mitten, which buttons open for fingerless wear, is in dyed 100% cotton in a cable knit patten.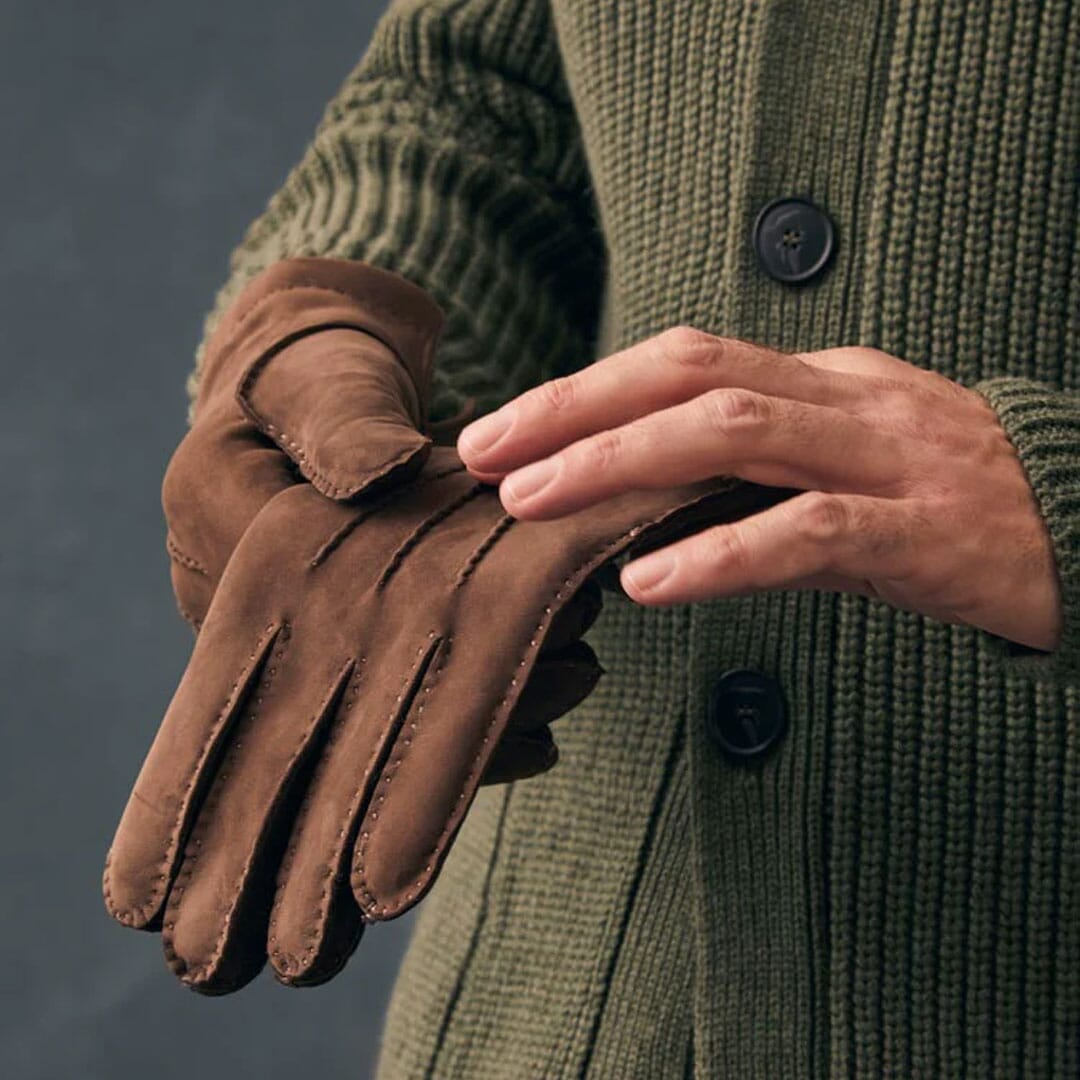 Luca Faloni Cashmere-Lined Nubuck Leather Gloves
Sheer winter indulgence is the story with these impeccably stylish men's gloves from the Italian luxury specialists at Luca Faloni. Entirely handmade by expert makers in selected studios in Italy, there's the brushed feel and look of the finest nubuck leather to the outside with the soft warmth of 100% cashmere, sourced from the renowned Cariaggi yarn factory, to the lining. Ideal for a winter walk around Milan, Rome or down to your local park.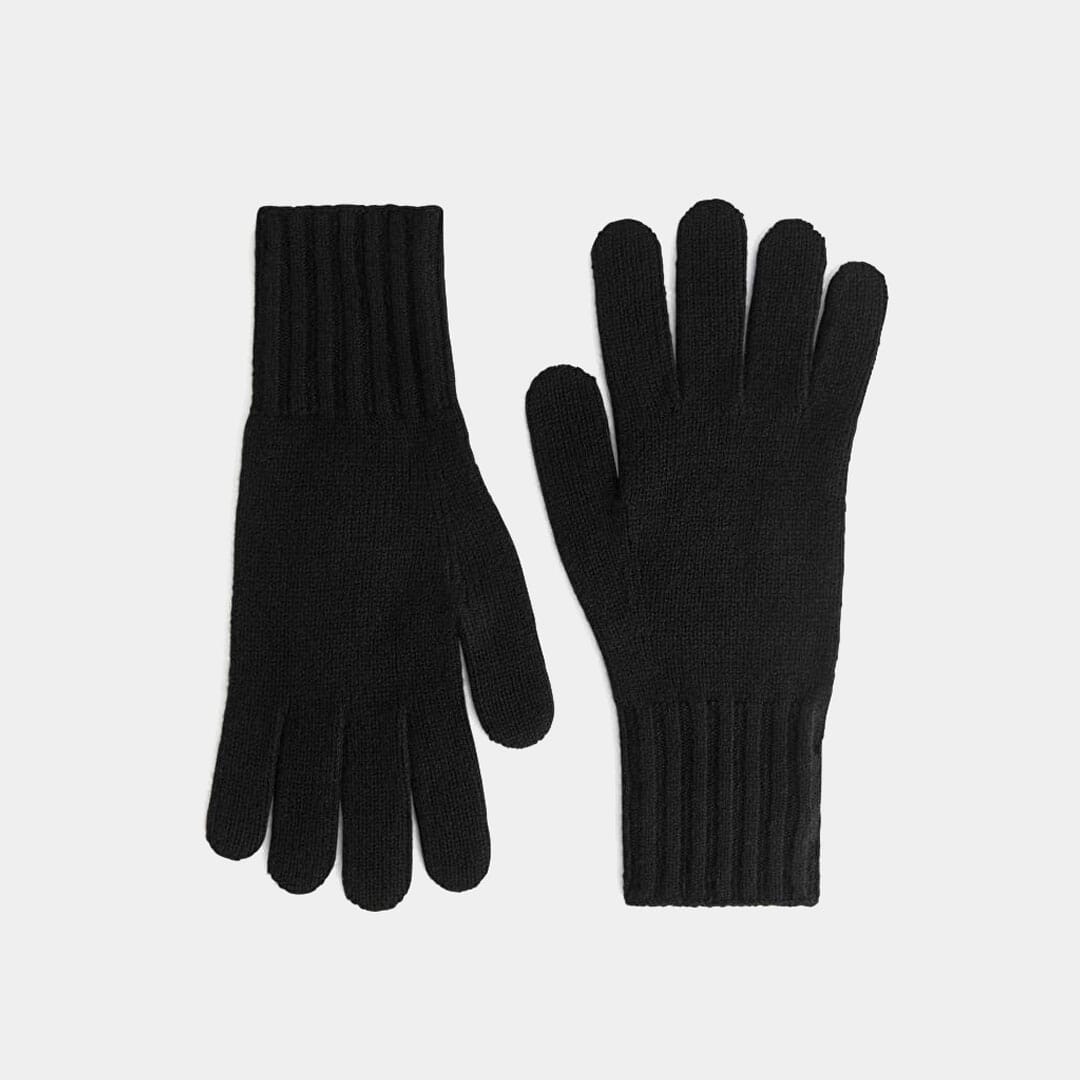 Arket Cashmere Gloves
Stockholm's Arket emphasise minimalist essentials made with the maximum of sustainability. That and, in the case of their Cashmere Gloves, welcome warmth and instant opulence. Construction is from a supersoft recycled cashmere blended with wool as well as technical fabrics for added structure and stretch. Simple cut includes classic ribbed cuff detailing. All that you need and absolutely nothing more, in the form follows function ethos.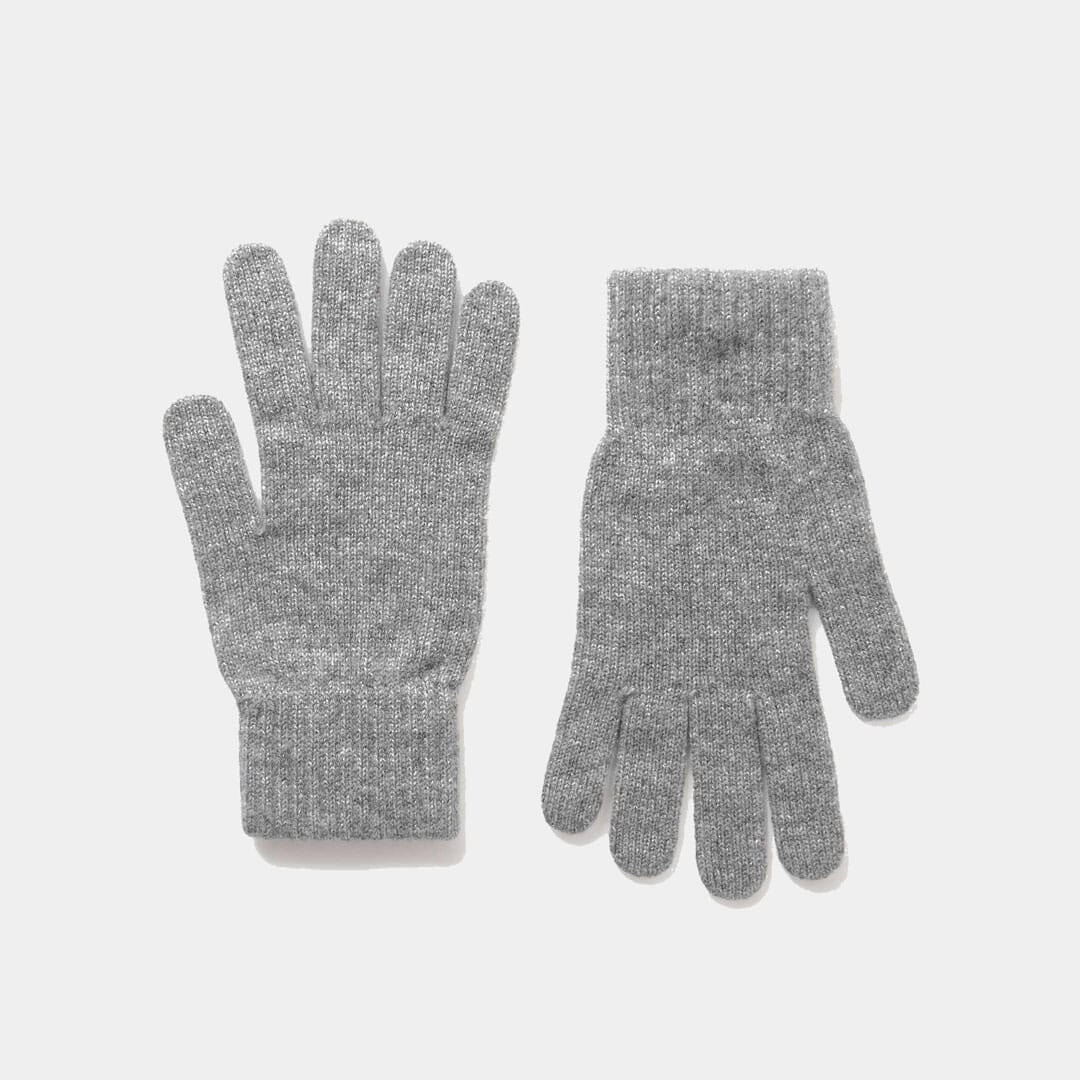 Anderson & Sheppard Cashmere Gloves
The look and feel of Mayfair in an impeccable pair of men's gloves. Anderson & Sheppard have been individually tailoring made-to-measure suits on Savile Row since 1906 - and now also offer a select range of accessories for the discerning. Anderson & Sheppard Cashmere Gloves are part of this strictly limited gentlemen's collection, using only the finest 100% cashmere to produce one of the ultimate winter accessories.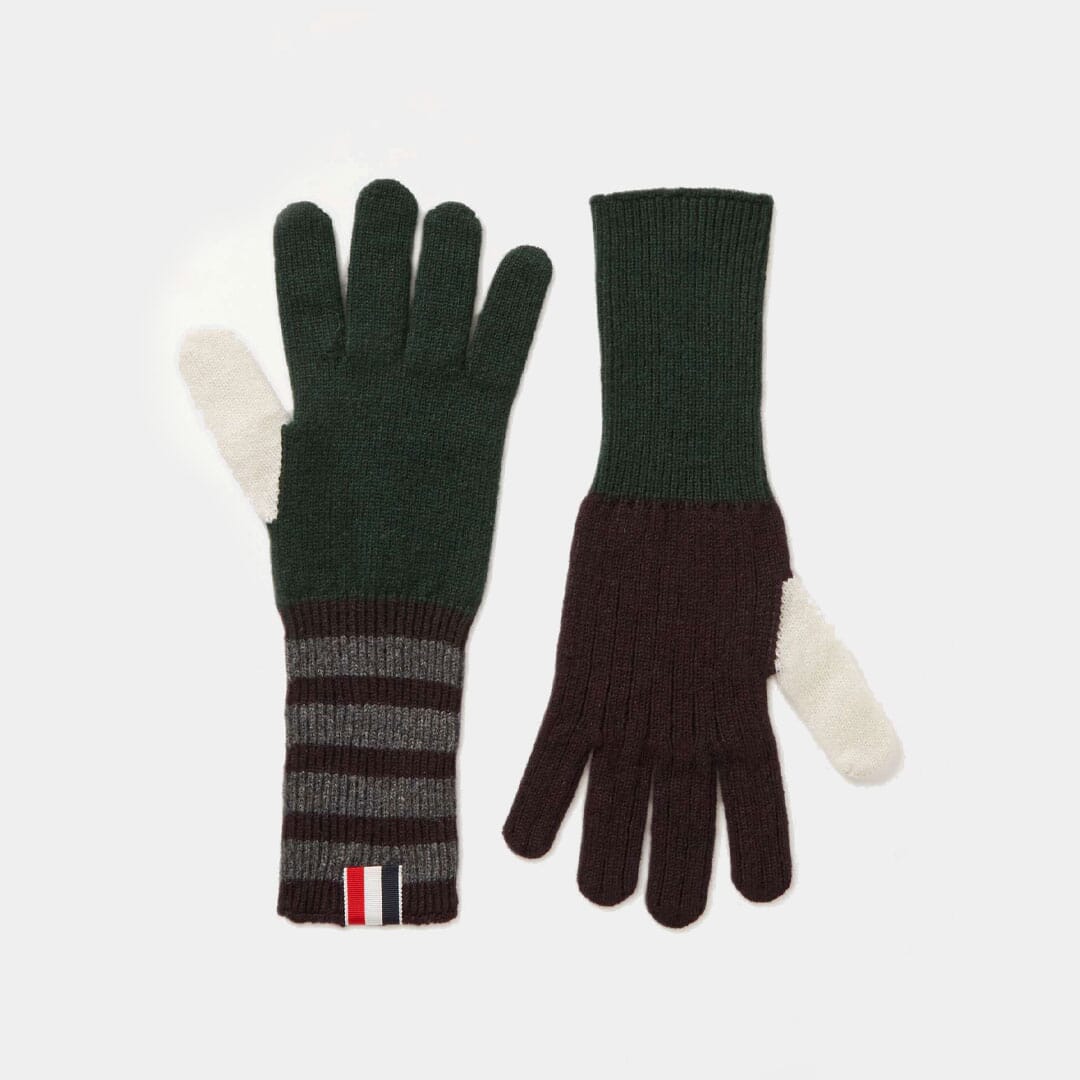 Thom Browne Striped Cashmere Gloves
A funky take on the classic cashmere glove for a signature look. New York's Thom Browne was founded in the West Village with the aim of bringing a distinctive twist to classic East Coast preppy style, while losing nothing in the way of quality and cut. Construction here is from 100% soft cashmere, with a slightly longer cut in the wrist for added cosiness. Colourway - including stripes with green, black and white detailing - makes for a truly distinctive style.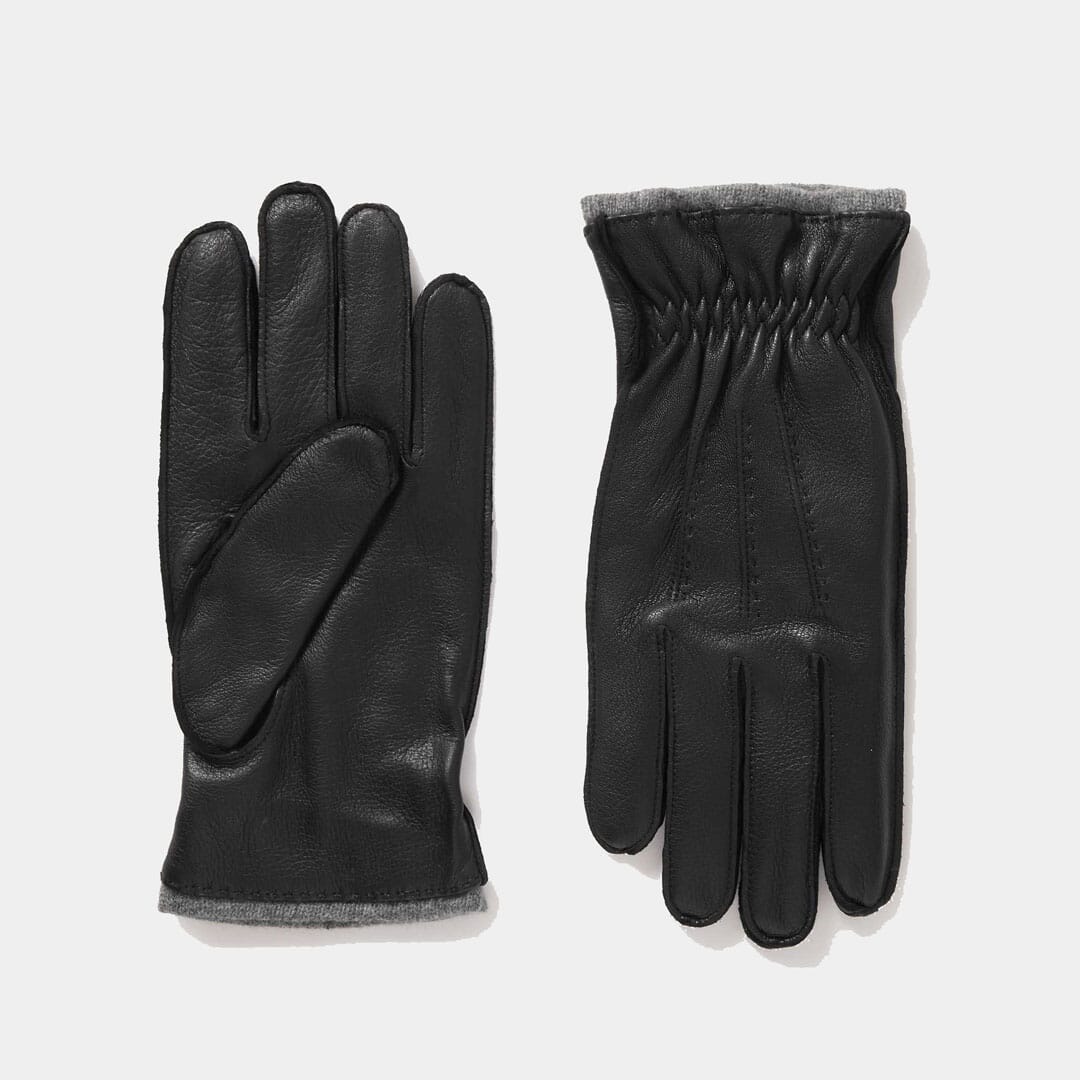 Dents Edington Cashmere-Lined Leather Gloves
Need a royal warrant as your guarantee of quality? Done. Dents have been making gloves of the highest quality for more than 240 years, so they have more than a little experience of what makes a good winter pair for royalty, and for the rest of us. Their Edington Cashmere-Lined Leather Gloves are a case in point, with a 100% deer leather exterior, meticulously hand-cut for a perfect fit. Lining is 100% cashmere for your own private piece of luxury.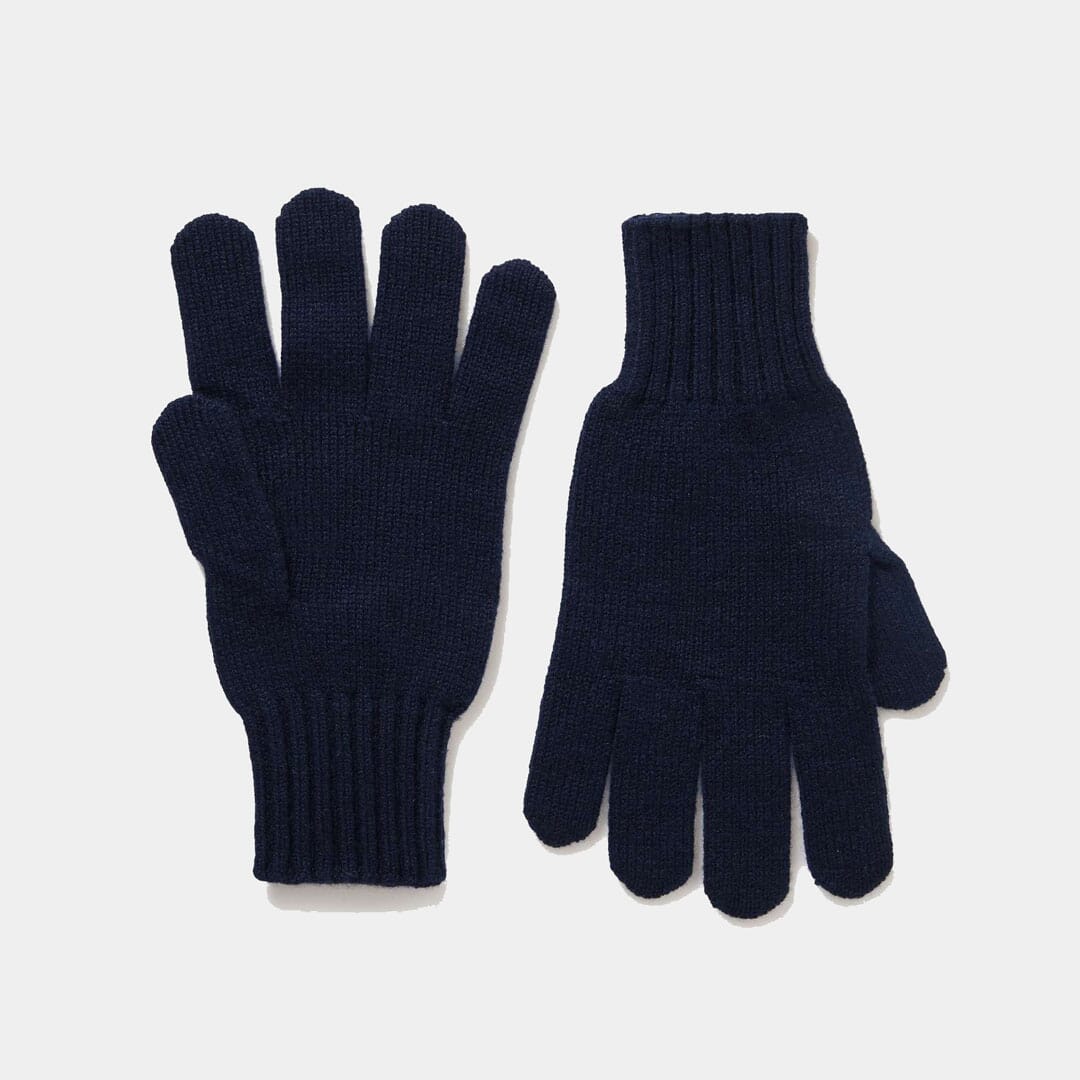 Rubinacci Cashmere Gloves
Family run Rubinacci bring a distinctive Neapolitan style to all that they do, honouring the label's founder Gennaro Rubinacci, who outfitted the well-to-do in Naples in the 1930s. Two generations on, and his grandson Luca is continuing the tradition and the influence of London design on his grandfather. Rubinacci's Cashmere Gloves are 100% cashmere, constructed in Italy to a simple, time-honoured style.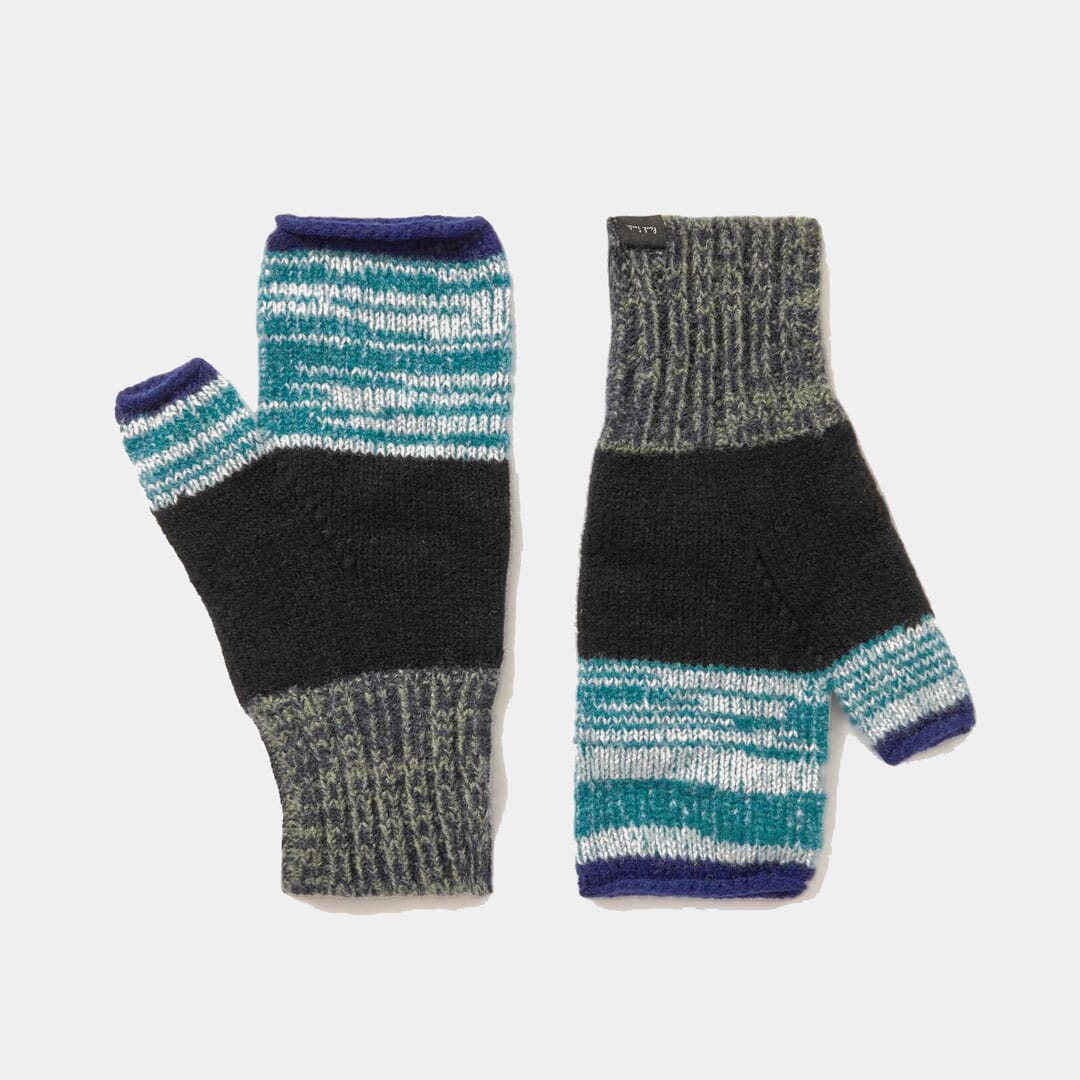 Paul Smith Colour-Block Wool Fingerless Gloves
Playful, distinctive, beautifully made. These Colour-Block Wool Fingerless Gloves are signature Paul Smith, with all of the hallmarks that Sir Paul has given his eponymous label for more than 50 years. Classic with a twist has always been the promise of the brand, and these gloves use a deliberately kaleidoscopic knit with grey cuffs and black central areas. Fingerless design allows for easier use of the hands - and is super-warm to boot.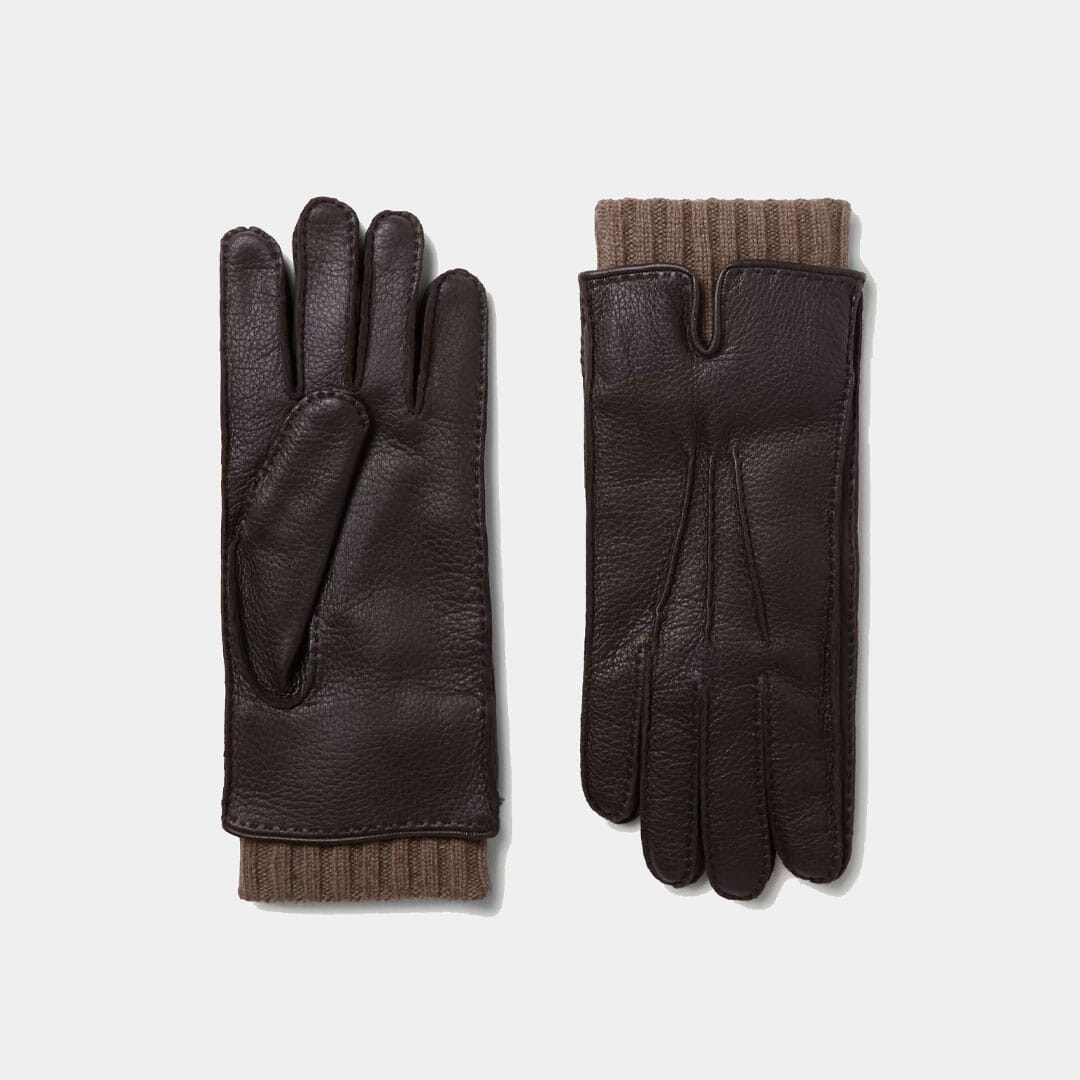 Loro Piana Baby Cashmere-Lined Leather Gloves
Cooler weather demands a degree of real deluxe comfort. Look no further than Loro Piana. This exacting Italian label specialises in sourcing only the softest and finest cashmere. Baby cashmere, combed from young goats in Mongolia, where the harsh climate causes them to grow warm coats, lines these men's gloves by Loro Piano, in soft dear leather. Ribbed cuff adds distinctive finish.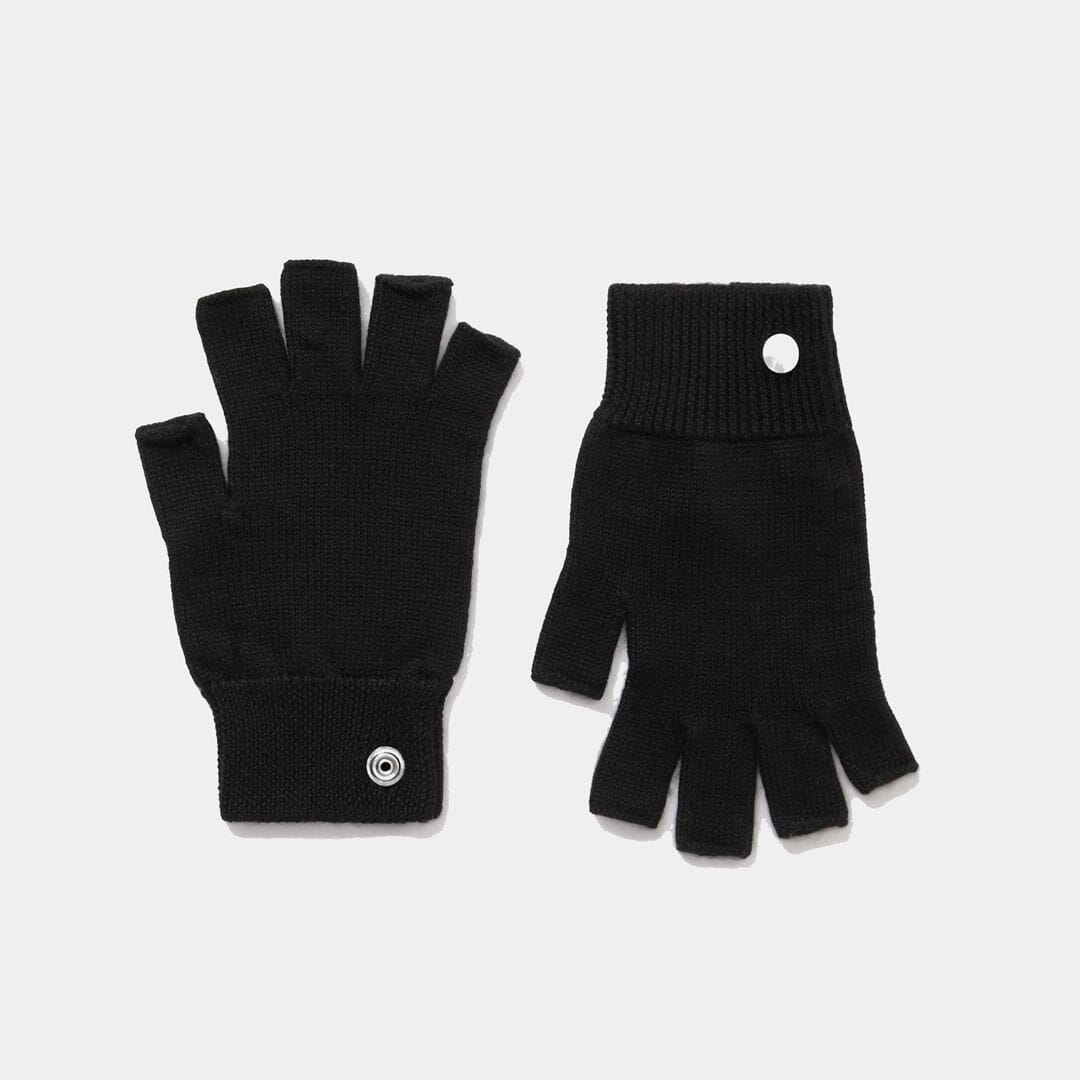 Rick Owens Cashmere Fingerless Gloves
Multi-award winning Californian designer Rick Owens has been described as neo-Gothic in his influences, while others have noted a luxury grunge aspect in his work. These quietly brilliant fingerless gloves fit the bill on both counts, in our book. Deluxe soft cashmere is used in construction, chosen for both how it feels and for its insulation. Detailing includes a handy snap fitting, with discreet branding, so that your gloves will never be apart when you're looking for them.
Stay warm and look cool with our pick of the best wool trousers for men.
---
---