Any seasoned traveller knows that there's luggage, and then there's Globe-Trotter. Far from your stock standard suitcases, Globe-Trotter's range occupies a superior echelon of the luggage world – one that is steeped in old-school craftsmanship and unparalleled luxury. From its iconic Original and Centenary collections to its special edition collaborations like the James Bond or Casablanca collection, its cases can always be relied upon to stand the test of time, in terms of both aesthetics and durability.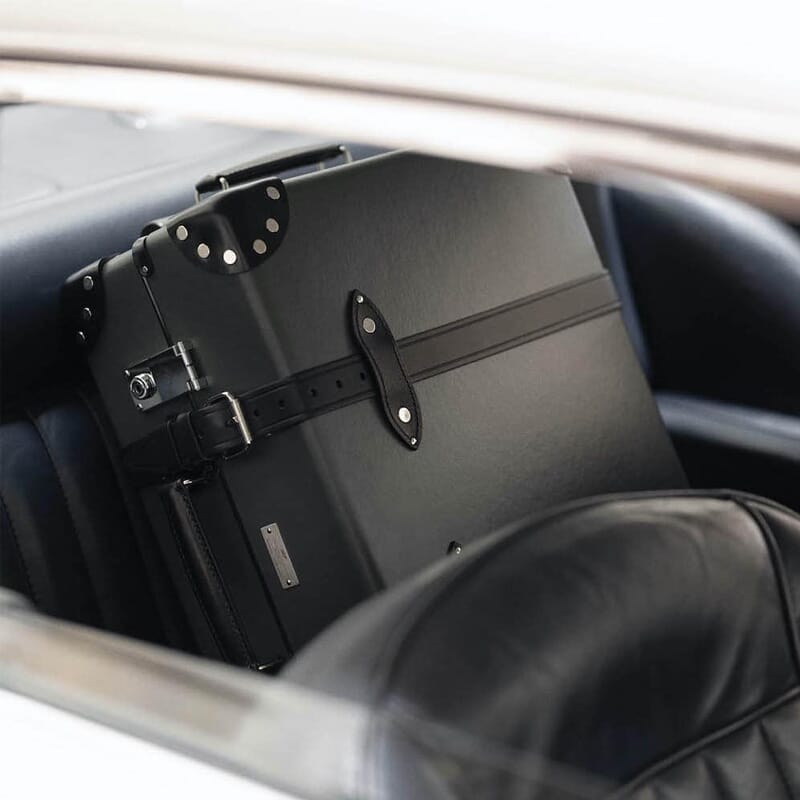 The revered heritage brand was established in 1897 by British entrepreneur David Nelken in Saxony, Germany, before it permanently relocated to the UK in the 1930s. In the first half of the 20th century, it was elected by the likes of Winston Churchill, Queen Elizabeth II and Sir Edmund Hillary as their luggage brand of choice, cementing it as a luxury label for the upper rungs of society.
Today, Globe-Trotter endures as one of the world's leading luggage labels, beloved for its iconic vintage-inspired designs and the unsurpassable quality of its cases, bags and travel accessories. One of the key characteristics that sets Globe-Trotter apart from other luggage brands is its use of vulcanised fibreboard, which it patented in 1902. Made from specially bonded layers of paper, cotton and wood pulp, vulcanised fibreboard is renowned for its tough yet lightweight properties. In 1912, in order to prove the strength of the material, an experiment at the Zoological Gardens in Hamburg saw a one-tonne elephant balance its entire weight on a Globe-Trotter suitcase. Of course, the results were triumphant, driving home the durability of Globe-Trotter's products.
---
---
---
---