Square golden boxes are the key to the total transformation of a neglected property in Barcelona's vibrant Raval district. These glowing forms are the unlikely centrepiece of an inspiring and highly original conversion.
Duplex Tibbaut, as this property became, was a challenging project. The client had bought two apartments on separate floors, in an advanced state of disrepair, because she liked the striking Brazilian murals at ground level. The challenge was to make these two down-at-heel flats into one highly contemporary living area.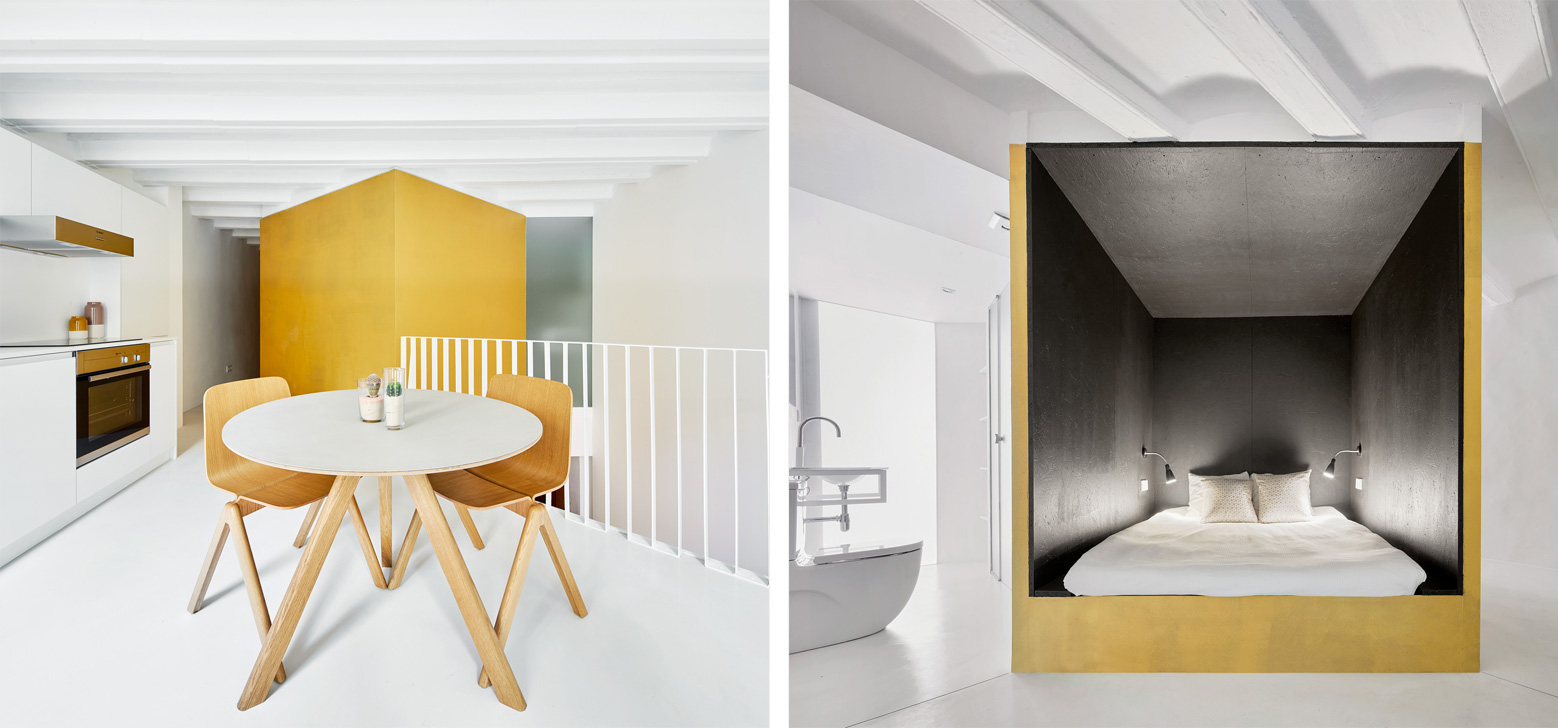 The innovative solution by architect Raul Sanchez and his team is both striking and unique. The two square volumes rise through both floors, at 45º to the outside walls. Neither square touches those original walls and their golden finish gives them a mysterious, other-worldly air.
Inside, the golden boxes are finished in dark colours, while providing this apartment with the essentials for living. One conceals the stairs, while the second contains an office and toilet space on the ground floor and a cosy bedroom capsule upstairs, ingeniously giving on to its own private bathing area.
Beyond the intimate spaces, the remainder of the first floor is now an open mezzanine. This allows the ground floor to be an airy, mostly double volume, brilliant white living area. Brass, steel and chrome form the meticulously chosen finishes for window frames and hinges.
The build proved to be a difficult one. The vision remained throughout. The result, we'd say, is a triumph. The square rules.