F Residence is the combined residence and office of the project's architect, Go Fujita. Fujita, the lead architect of GOSIZE chose Hyogo, Japan as the location of this property. Hyogo is famed as one of Japan's top areas for viewing cherry blossoms as well as being known as an area of striking natural beauty. F Residence features a natural stone base in order to blur the lines between itself and the beautiful natural environment.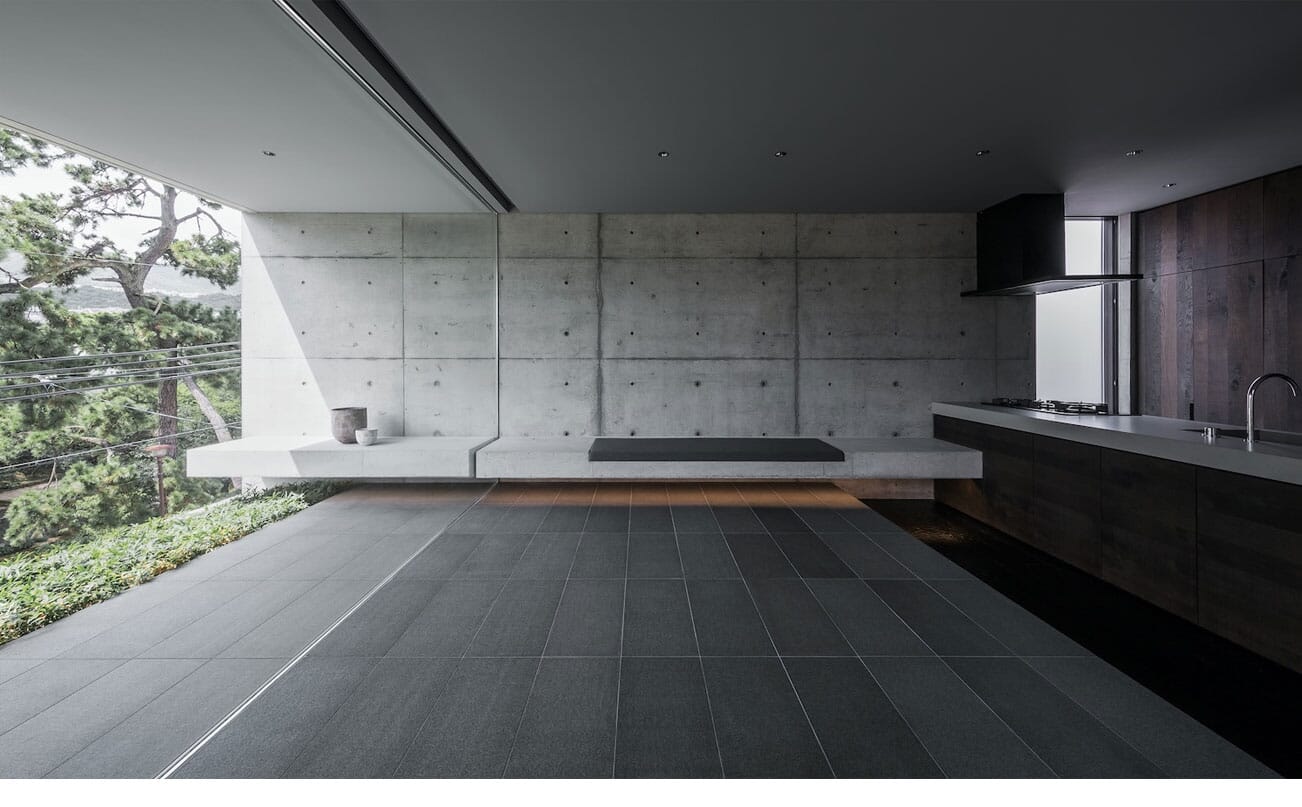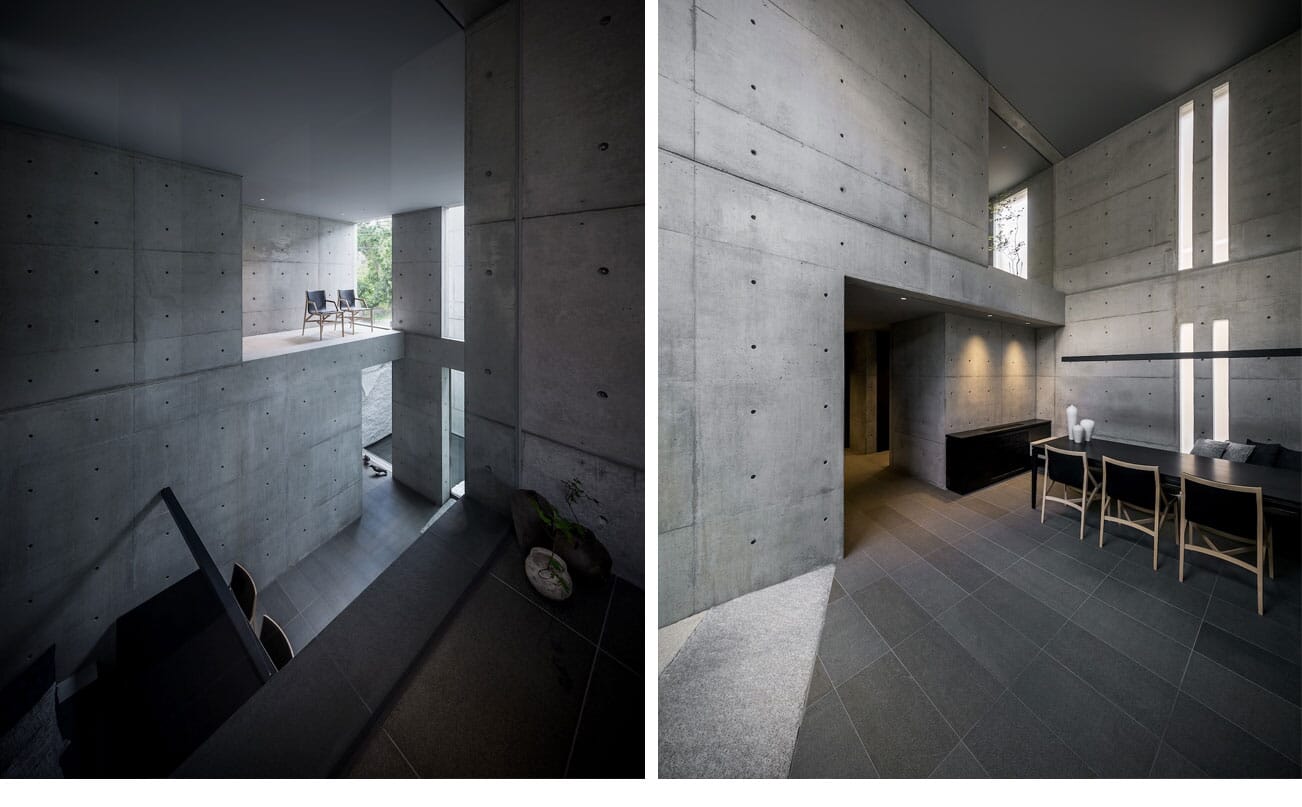 The property is characteristically Japanese, both visually and in concept. Fujita envisioned F Residence as a place to reconnect with the natural wisdom and spiritual culture that Japanese ancestors passed down, as well as a place that he could quietly reexamine his own life. He has reached his goal through the use of natural materials and finding beauty in simplicity.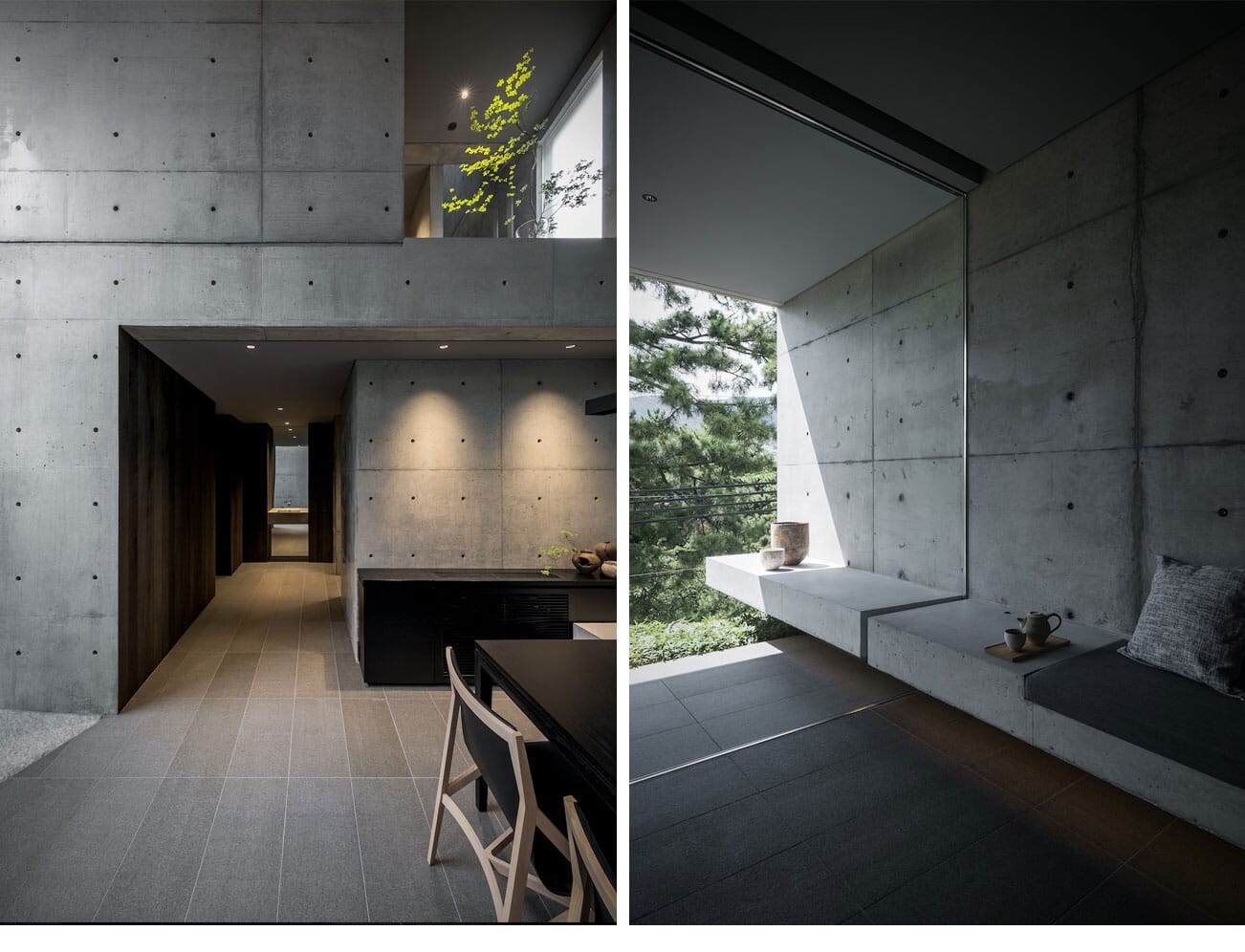 The design of the home emphasises blank space and plainness, exemplified most strongly by the doma, a tiled area on the first floor. The room boasts a double-height ceiling and opens inward onto a private courtyard and water feature that encourage a sharp awareness of passing time. Towards the top of the house, the spaces become increasingly open to the outside, another step towards blurring the boundary between interior and environment.

While the property is constructed mostly of cement and stone, GOSIZE have focused on contrasting textures to fill the space. Calm lighting accentuates certain textures and shapes, giving the space a museum-like feeling: a place of quiet contemplation. By stripping the space back to its basics, Fujita has created an area that seamlessly melds interior and exterior, work and leisure, antiquity and modernity.