Brazilian architecture has become a focal point of a lot of noteworthy projects in recent years and the Gravata Apartment, designed by Couto Arquitetura, is another example of the country's architectural expertise.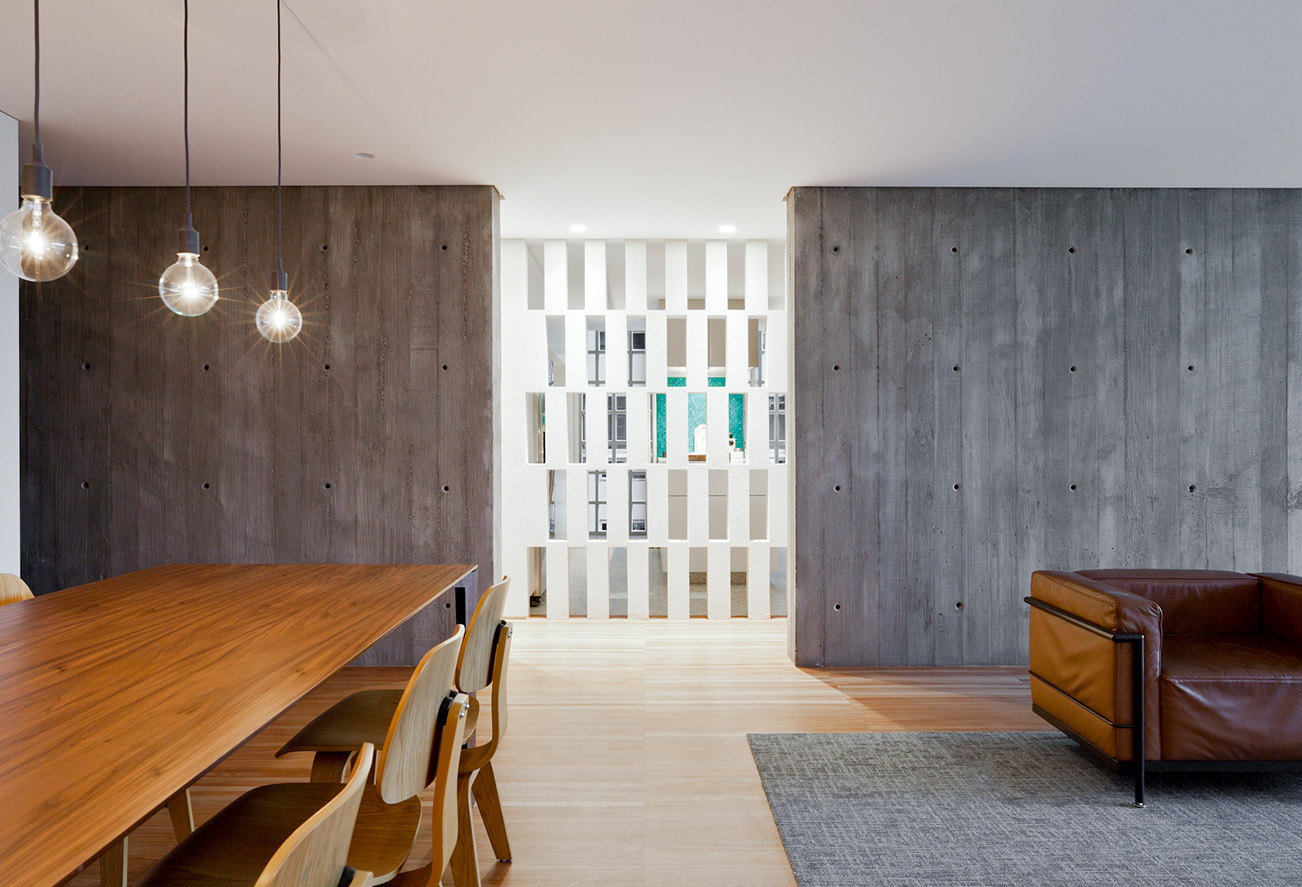 With a multitude of stylish constructions elevating quicker, sharper and more efficiently than ever, the Brazilian landscape is changing. The Gravata Apartment updates an iconic building from Paulista Modern Architecture, built in 1964, into a contemporary, modern home.
As a tribute to the traditional structure, the architectural studio recovered the original structural elements to contrast them with subtle touches of contemporary design including upgraded facilities, plants and interior decoration.
The structure itself is defined by longitudinal axis and peripheral pillars that release the plants from the internal garden to creep in to the interior. In doing so, the interior is given greater flexibility as the layout changes in terms of lighting and ventilation for a fresh, modern feel.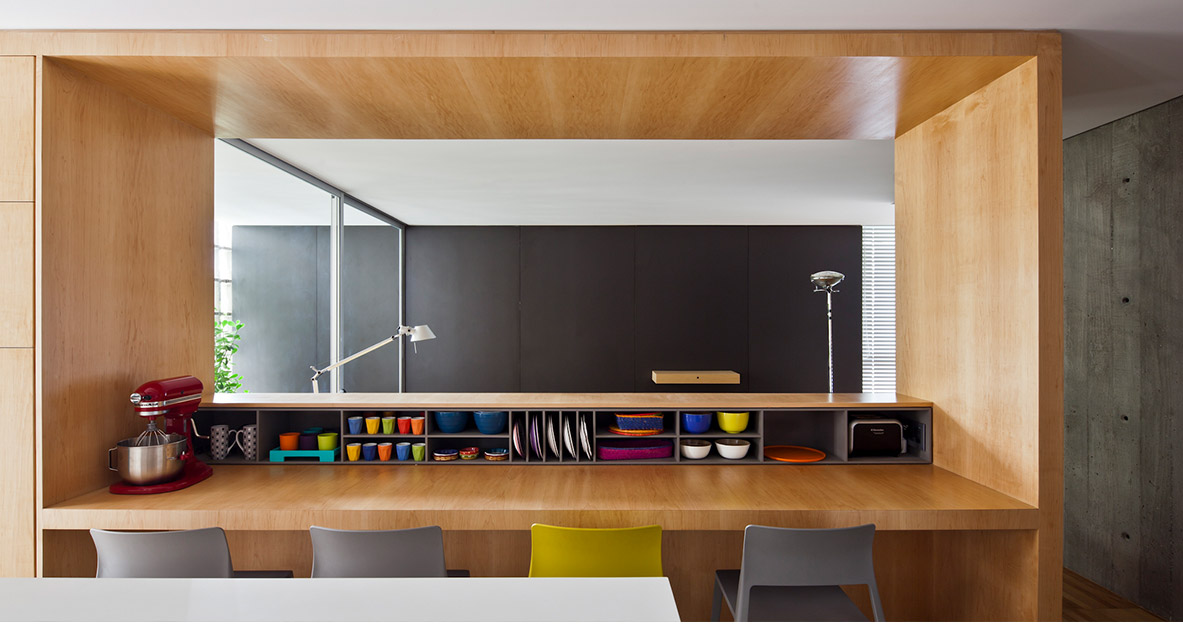 By demolishing a central room in the project the living area not only increases but also adopts a lighter, open-plan layout to integrate neater and cleaner with the adjacent TV room and kitchen. All the rooms are interwoven through the use of natural materials including washed and untouched wooden facades. While the use of fair-faced concrete reinforces the originality of the structure, whilst also giving a contemporary, minimalist feel to the entire project.
Photography by Maíra Acayaba