Swedish sneaker and streetwear powerhouse Axel Arigato is quietly revolutionising the luxury fashion market with its community-driven model. Head-turning sneaker silhouettes and iconic loungewear staples are just the beginning. Read on for everything you need to know about the wave-making brand that we just can't get enough of...
Table of Contents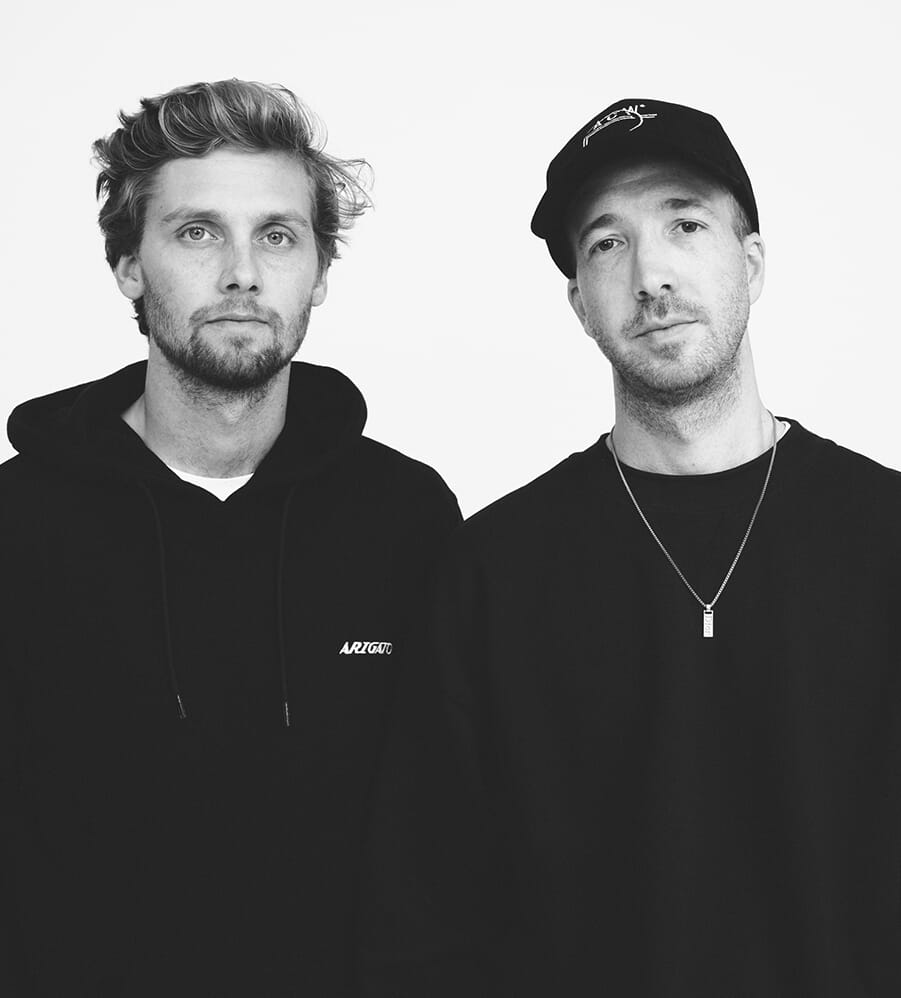 How did Axel Arigato come about?
Axel Arigato was founded in 2014 by Swedish natives Max Svärdh and Albin Johansson (creative director and CEO respectively). It was born out of a desire to create something truly unique and groundbreaking, which would, refreshingly, give customers agency by putting their needs and desires at the heart of product design and creation.
As Max explained to us, "We couldn't find a brand that we truly could identify with. We wanted to create a brand for the next generation and at that time most of the competitors were still doing everything in the same way, so we did most of the things in the opposite way – talked directly to the customers, built a community and only sold our products directly through our own website with zero wholesale accounts."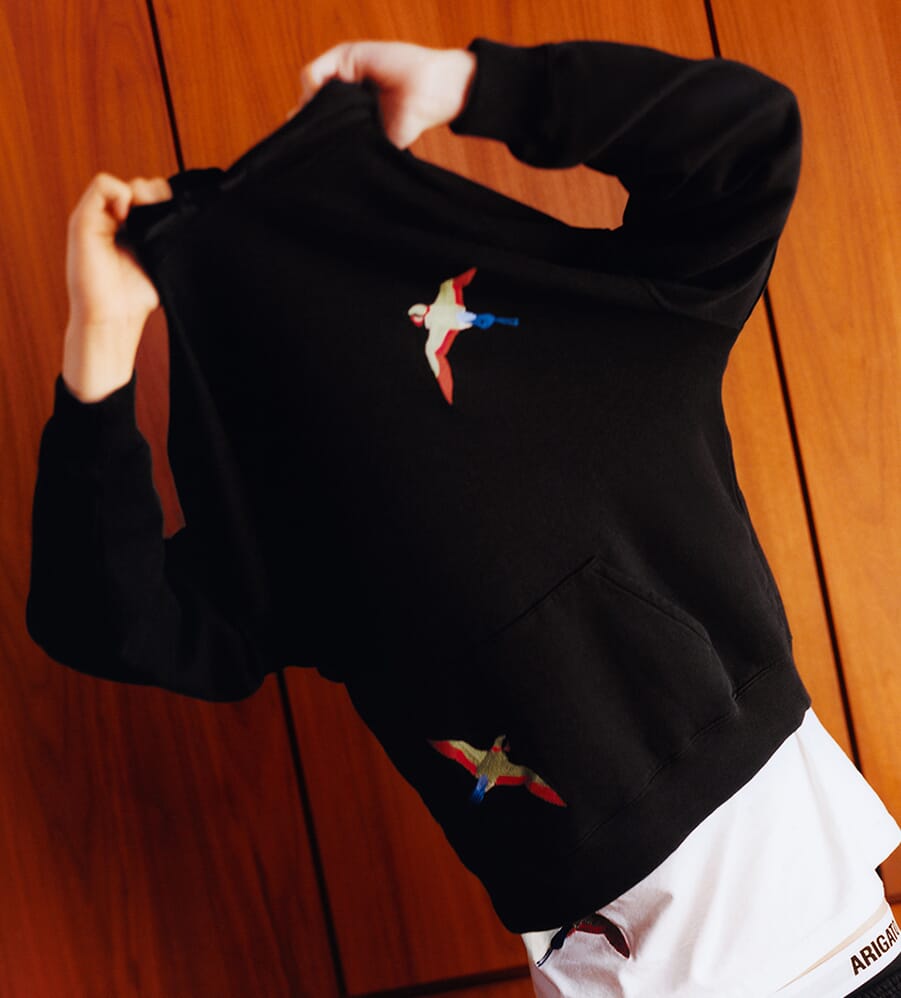 What products does Axel Arigato specialise in?
Axel Arigato is first and foremost renowned for its extensive offering of sneakers, which range from retro-inspired styles like the Genesis and Aeon to the minimalist Clean 90 or the chunky-soled Orbit. In more recent years, the brand has also become a go-to for contemporary streetwear-inspired clothing and accessories: think cosy, oversized hoodies, preppy logo tees, high-tech puffer jackets and cutting-edge eyewear.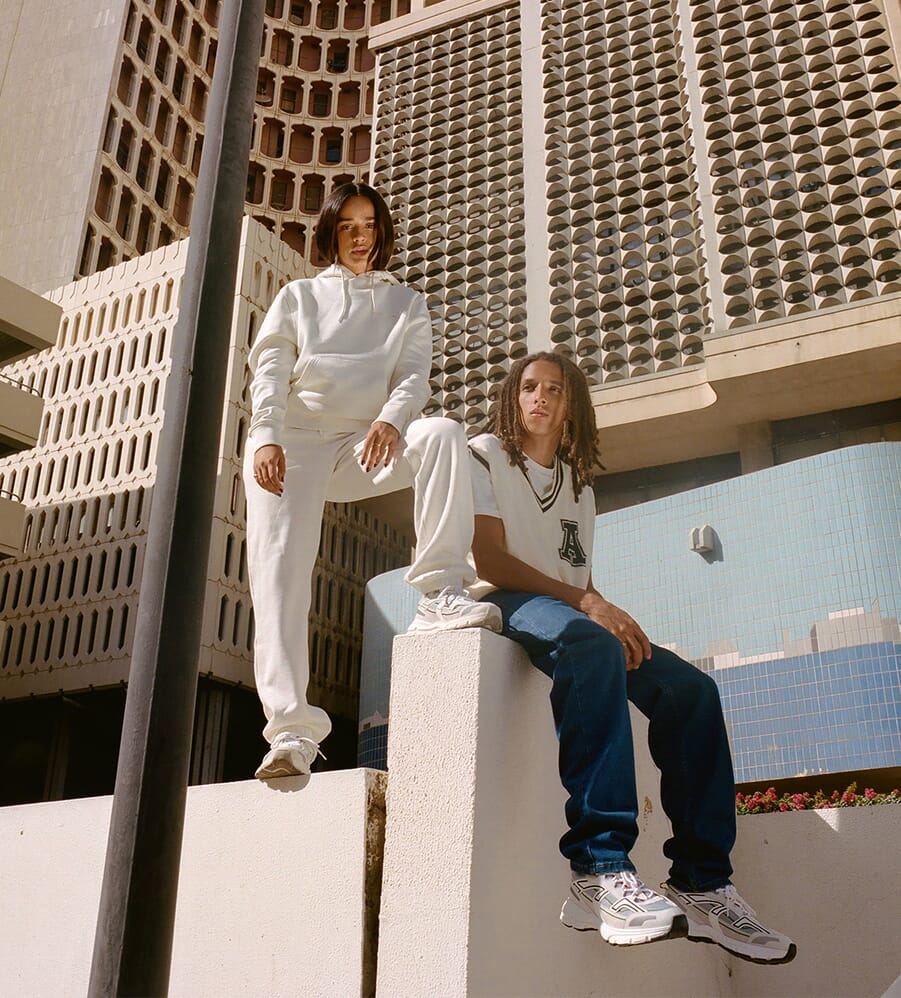 What is Axel Arigato's Drop of the Week?
Eschewing traditional seasonal collections, Axel Arigato brand uses an innovative 'Drop of the Week' model to release one new style every week. Relying on constant customer feedback to inspire the development of new styles, this weekly drop schedule helps Axel Arigato to achieve a healthier inventory and contributes to more conscious buying. Overproduction is eliminated, helping to reduce waste of materials, resources, energy and water.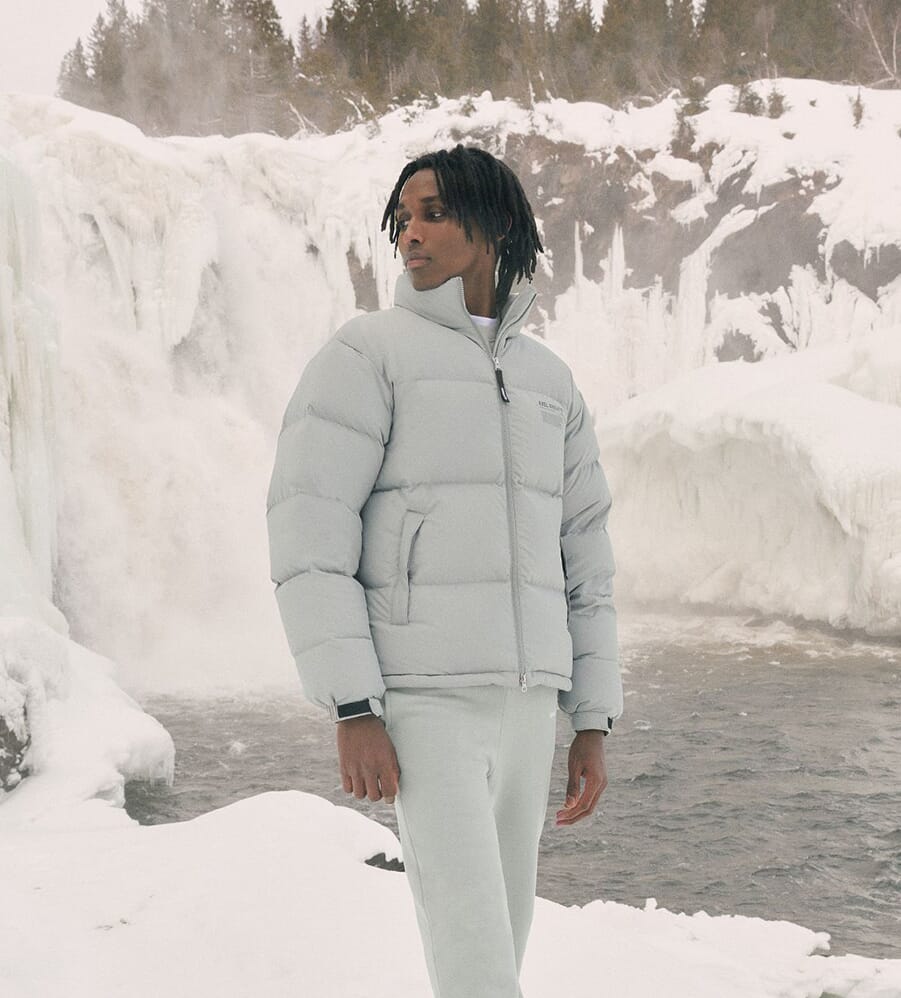 What materials does Axel Arigato use?
Leather
Axel Arigato only uses 100% bovine leather, sourced in line with a strict ethical and animal welfare policy. All leathers are predominantly produced in factories certified by Leather Working Group, a membership organisation for brands, suppliers, leather manufacturers and other stakeholders within the leather manufacturing industry. The program certifies leather manufacturing facilities based on their environmental compliance, performance capabilities and working conditions.
Cotton
Cotton gets a bad wrap for its intensive chemical usage as well as the often poor social conditions of workers in cotton fields and within the supply chain. In order to reduce its environmental impact and ensure safe working conditions, Axel Arigato has chosen to work with GOTS (Global Organic Textile Standard). This certification guarantees the organic origin, but also ensures compliance in regards to traceability management, social and human rights and environmental good practices. During 2020, Axel Arigato converted 100% of its cotton jerseys from conventional cotton to organic cotton certified with GOTS.
---
---
Recycled polyester
Recycled polyester is used as the base of many of Axel Arigato's garment and footwear collections, chosen for its versatility and durability, as well as its low environmental impact compared with standard polyester. All of its recycled polyester fabrics are certified with the standard GRS - Global Recycled Standard - which guarantees the origin of the waste material used, but also ensures compliance in regards to traceability management, social and human rights, and environmental good practices.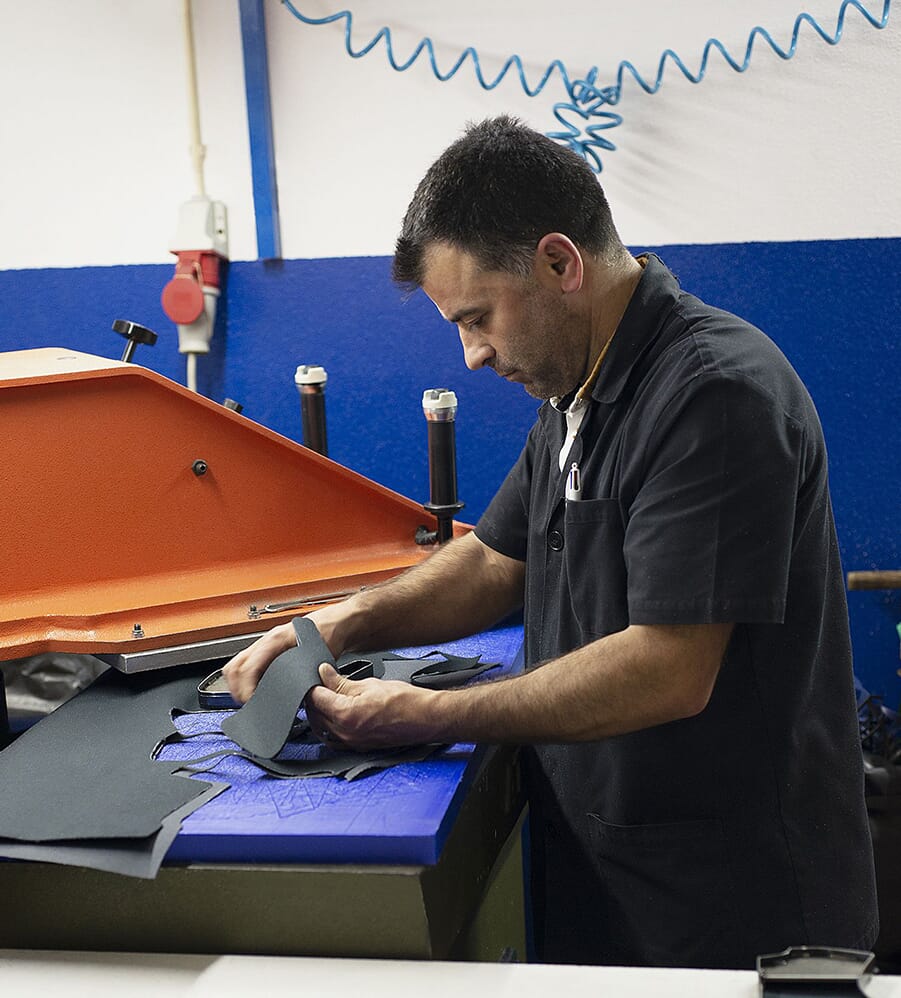 Where does Axel Arigato manufacture its products?
Axel Arigato's products are manufactured by a small number of suppliers based in Europe and the majority of production is based in Porto, Portugal. The factories are all family-run businesses, with years of know-how and craftsmanship expertise. Some styles are produced in the Far East, where workers are highly skilled with technical products and working with high quality synthetic fibres.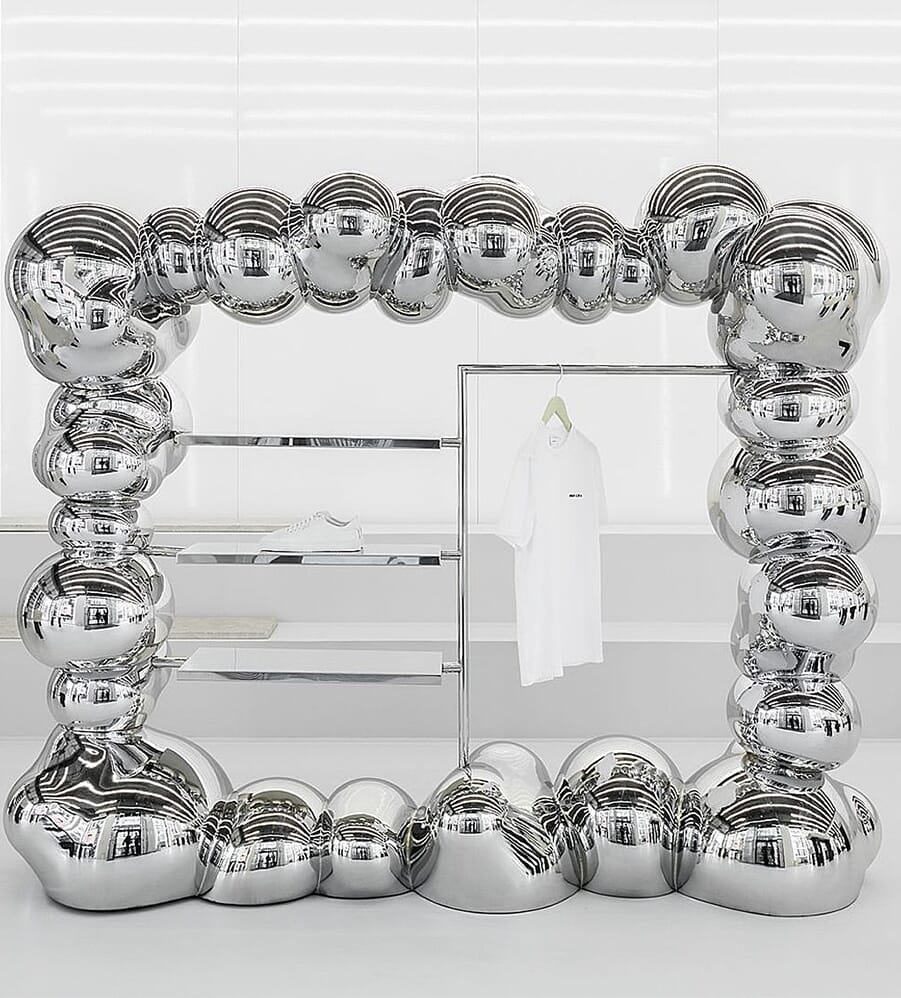 Where can you buy Axel Arigato?
You can purchase Axel Arigato products from the brand's own website or any of its stores around the world.
Discover more must-know names in Scandinavian style.
---
---