The priciest things in life are often great fun – supercars, hilltop villas, special champagne – we'll admit it. What most people don't speak about, though, is the satisfaction you get when you make a little go a long way. Enter 2LOUD's Hartford HD200 which originally cost only £1,999.
This relatively unknown model comes from a small manufacturer in Taiwan which has been around for 20 years and quietly started exporting bikes to the UK, Spain and Italy. The original bike was nothing to shout about but with the handiwork of legendary Taiwanese customiser, Max Yicheng, this motor has been completely transformed.
What was an average-looking, average performance motorcycle is now a zippy café racer with boat loads of attitude and style. Leading the charge is the vintage Benelli fuel tank, followed closely by the custom subframe that makes the Hartford more compact, perfect for the custom tail unit. The cowhide seat matches the sumptuous curves of the bike's body and was upholstered by Max Yicheng himself.
The all-black paint job is undeniably sleek, but reaches new levels with the delicate silver outline that emphasises the bike's proportions and matches the sparkling new modified OEM Harley-Davidson forks and 18-inch aluminium-spoked rims.
This makeover goes beyond the old saying: making the best of a bad situation. 2LOUD's skills are on full show for this project, and you simply have to admire what they've done.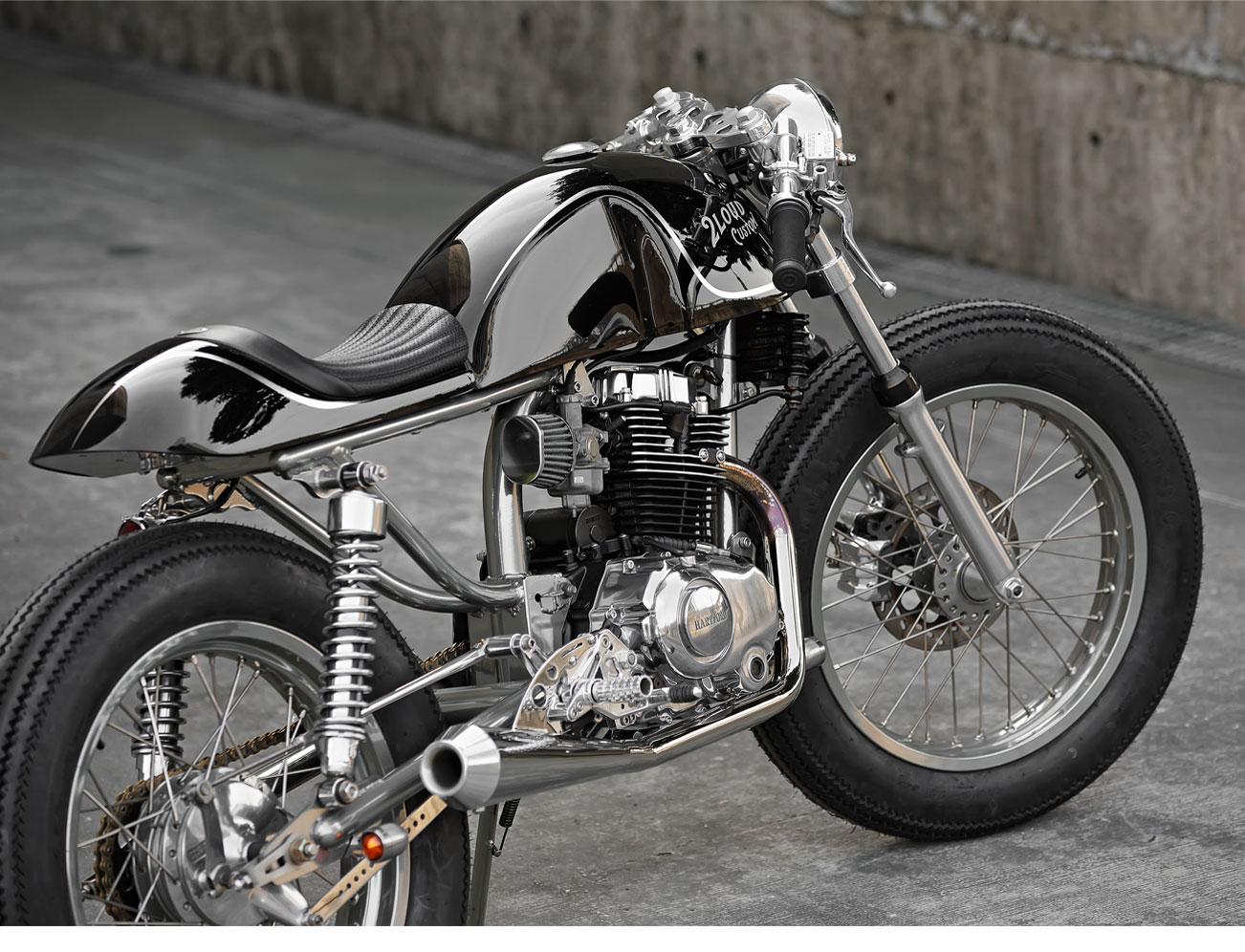 Some things don't need to be revamped to shine: this Mercedes-Benz 190SL is in prime condition.
Looking for something without a motor in it? Freddie Grubb is the place to start.