American studio Hazelbaker Rush is no stranger to creating spacious modern homes with contemporary design cues. However, the company's latest project is a little different, as the studio has created a mountainside residence where the lower levels blend into the rocky site, while the bright white upper volumes stand-out in perfect contrast.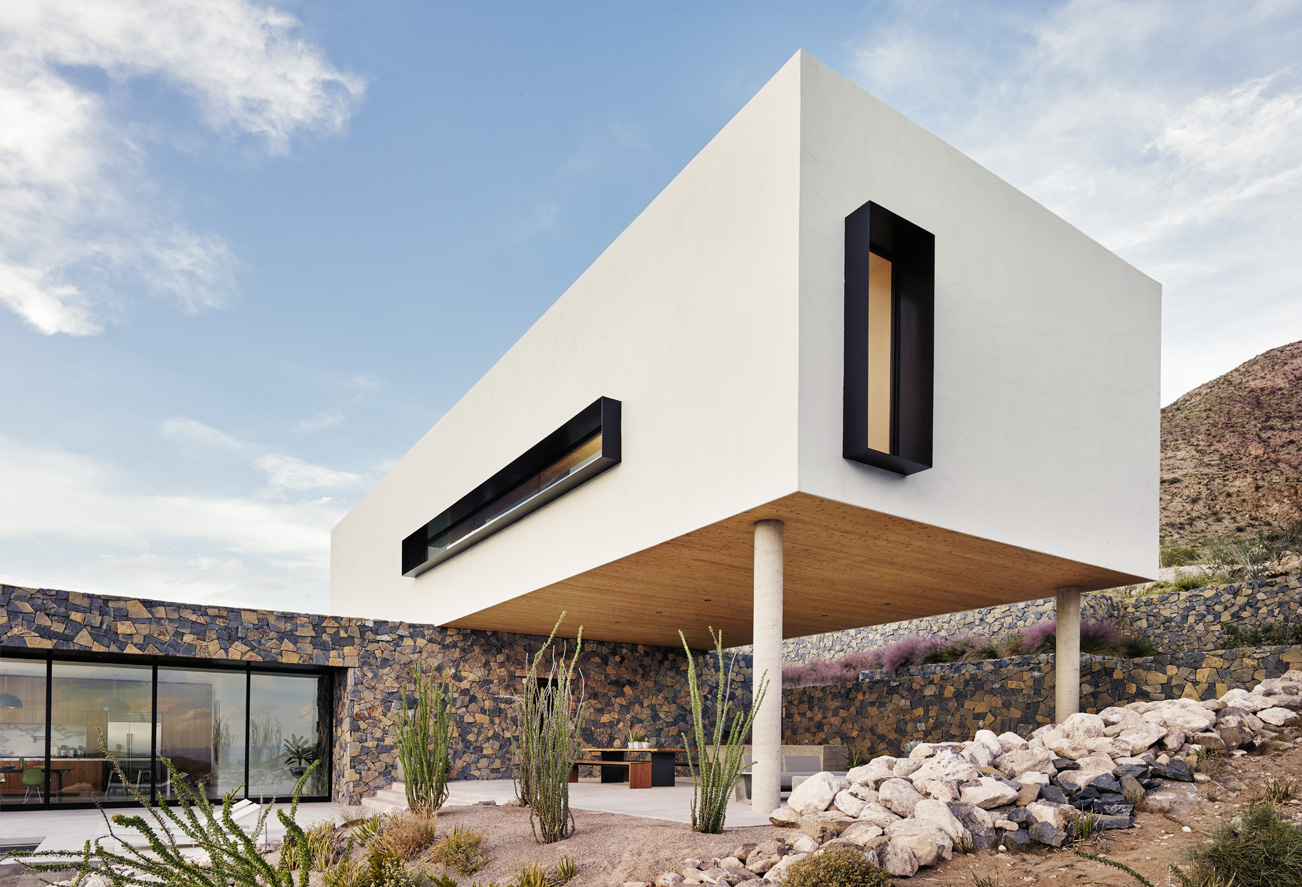 The Franklin Mountain House, located on the fringe of El Paso, Texas, is perched 800 feet above the city and is strategically situated in the foothills of a mountain range to overlook the urban landscape below.
[caption id="attachment_22460" align="alignnone" width="1000"]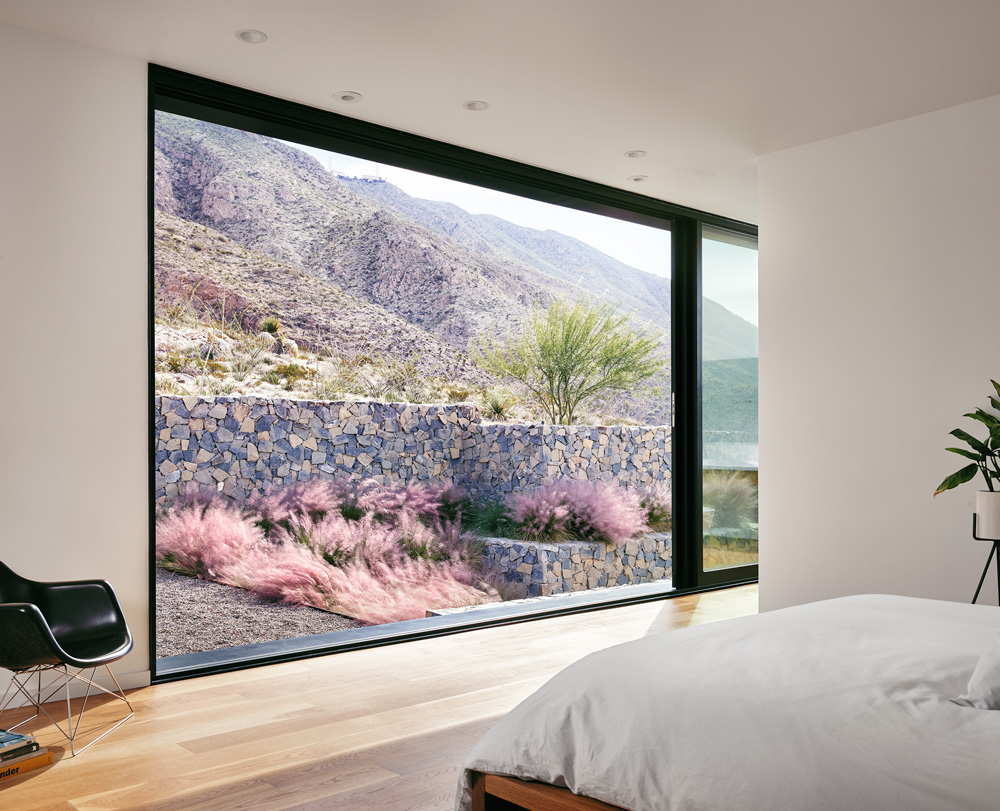 .[/caption] [caption id="attachment_22461" align="alignnone" width="1000"]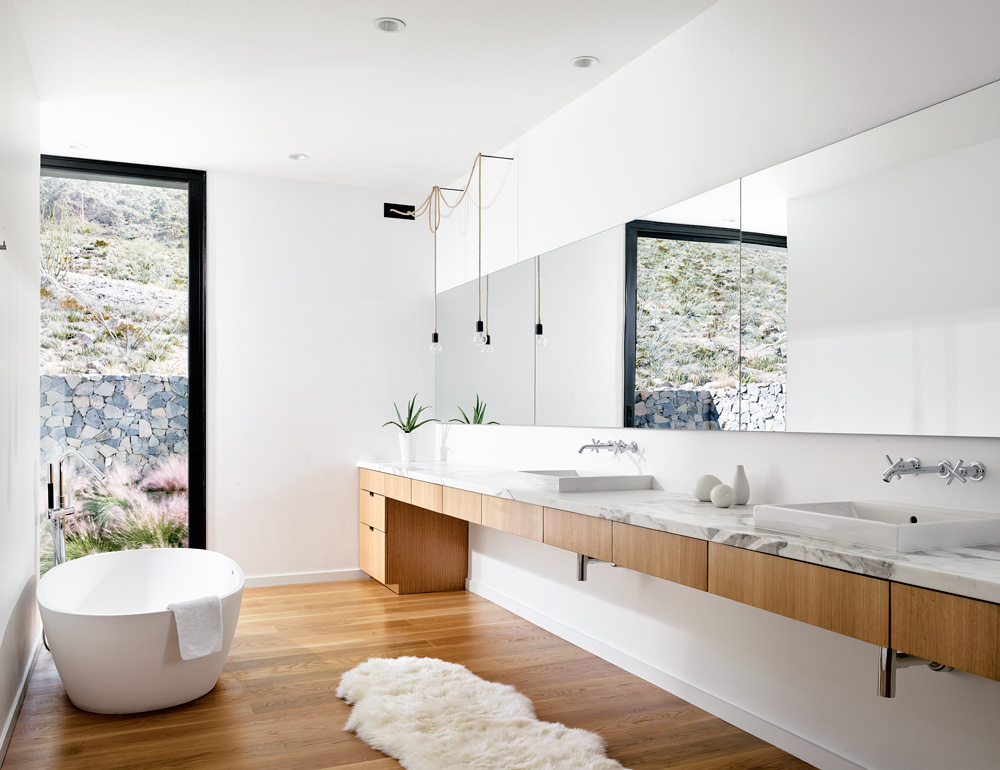 .[/caption]}
The three-storey home consists of stacked boxes that sit nestled into the slope dotted with native cacti, colourful grasses and aromatic herbs. The property, described as a 'sanctuary on the hillside' by Hazelbaker Rush, is covered in local grey basalt and white lime stucco on top and it takes its inspiration from an abandoned quart mine located nearby. "The angular quartz crystals that scatter the eastern part of the site – beautiful, foreign objects among the weathered grey stones and lechuguilla – became an inspiration for the massing of the home," the architects describe.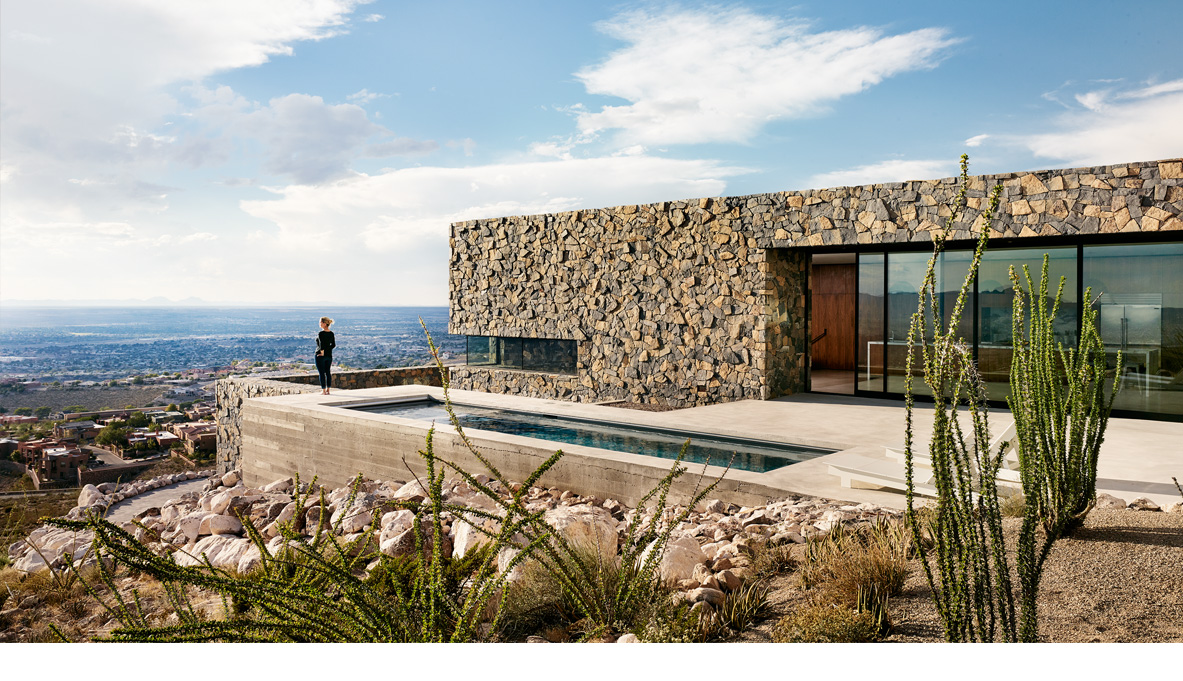 Take a full tour of the property in the image gallery above and discover more of Hazelbaker Rush' modern designs by taking a trip to their website and Facebook page, @Hazelbakerrush.