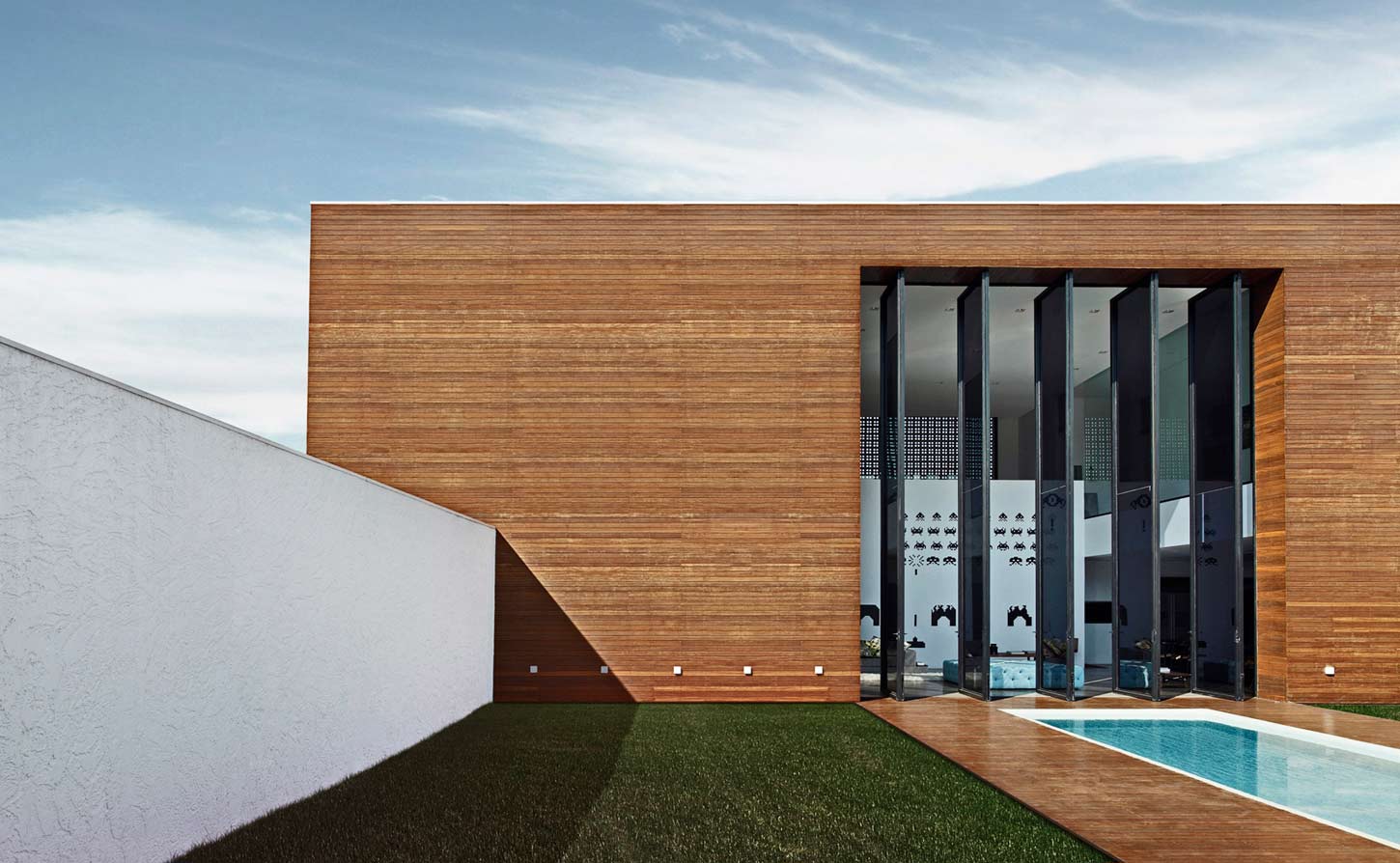 Designed by Studio Guilherme Torres, LA House is a 410-square-metre house separated across three levels, which was completed in 2009. The house was designed for a young couple who wished to eliminate the small spaces and the traditional partitions in the existing condominium in Londrina, Brazil. The architectural concept behind the project was to 'break the paradigm' as the architect quoted upon its completion. The architects' have accomplished this from the very first look at the house; as the imposing wooden box of Brazilian teak cumaru wood instantly commands attention – and you can see this box whether you are inside or outside the Londrina-based condo.
LA House is located in the highest point of the Londrina based condominium, this meant that many factors were taken into consideration and a lot of parameters were set due to the lack of privacy.  The lack of privacy issue was created based on the fact that the house is located at the highest point of the lot, and also the wide extension of the exterior boundary walls.  To overcome this issue Studio Guilherme Torres adopted a solution of creating a ground level plateau foundation, which is surrounded by walls that embrace the whole construction and create a perimeter in-between the condo walls.  From this premise, the large reinforced concrete box was covered Brazilian teak cumaru wood, creating the most usual part of the site, and thus leaving the lot in a trapezoid shape for the garden and the pool area.
Take a tour of the property in the image gallery above and head to Studio Guilherme Torres website for the all the latest news and projects from the Brazilian studio.