When it comes to summer holiday destinations Mexico is always a popular choice, but the country's balmy, tropical landscape and vibrant, carefree atmosphere is often overlooked as it's also the place known for being the perfect spring break outpost. But with the Drift San Jose – that all changes. The private hotel hidden behind a nine-foot wall in the Los Cabos district is the antithesis of modern Mexican design; with its beautifully bare design and authentic Baja ranchero aura coming together to create a new definition of what it means to enjoy a Mexican summer escape.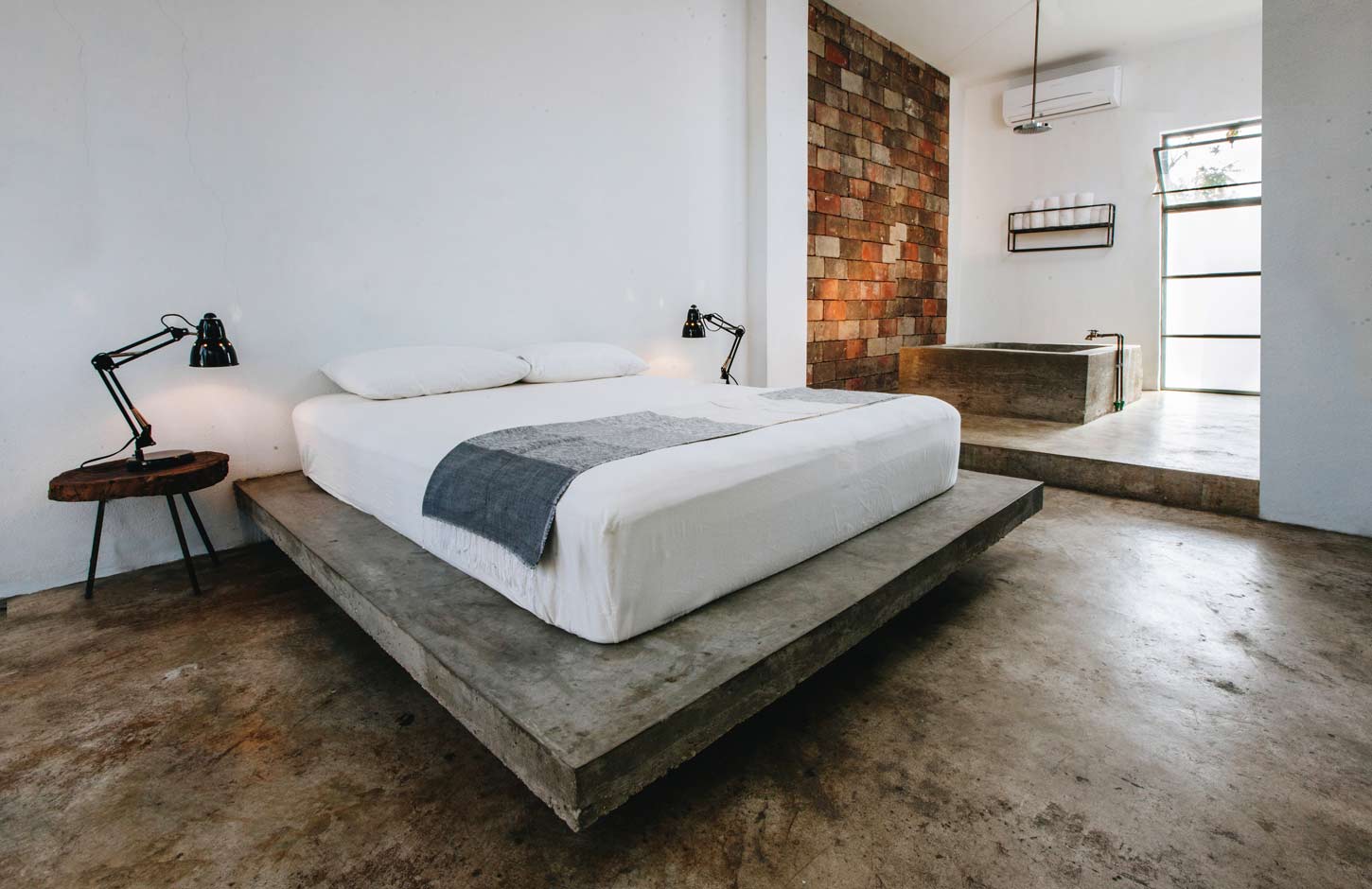 The Drift San Jose is a hotel designed 'for independent travellers who value adventure and culture over all-inclusive package holidays,' and the hotel only accommodates eight listings of small, medium and large rooms. But beyond its intimacy, the hotel's tranquillity is generated through its minimal and authentic design features. Exposed pipes, cast iron concrete platform beds and baths, as well as rustic, worn brick walls give each room an individual aesthetic that extends above and beyond anything else in the district. What is more, each room also represents a unique mix of modernism, minimalism and industrial design – which is as strong as a trio of design styles that you are ever likely to see.
But what really sets Drift San Jose above the ordinary is the small details and the insistence on intimacy. One such feature is the recently installed Sky Hammock – a lone hammock that swings in its own motion and on its own tower atop of the colonial tower. Which is just one of many little touches across the entire hotel that come together to form something that is greater than the sum of its parts. To see what we mean, take a closer look around Drift San Jose in the image gallery above.
Where: Miguel Hidalgo, between Comonfort and Obregon, San Jose del Cabo 23400, Mexico
How Much? Rooms start at $113
Book It: Visit the Drift San Jose website