Dresden-based motorcycle builder Hookie Co. has been creating spectacular café racers and sleek street tracker bikes since 2011 – and from 2015 in its new creative garage space – and its latest project, the 'Black Mamba', expertly showcases the workshop's unique design philosophy.
Based on a 1973 Honda CB550, the Hookie Co. 'Black Mamba' motorcycle is a pure urban café racer that harnesses big power. The minimal bike has been updated with an all-black paintjob, alongside custom fairing, clip-on handlebars, a shortened frame and Motogadget electronics. The second collection bike is not all about aesthetics, though, as it focuses on the power and inner values – a theme titled 'venom inside'. As beneath its steel body, lays a flat gloss-black engine that is paired with an air pod filter and a sized-up spark racing exhaust.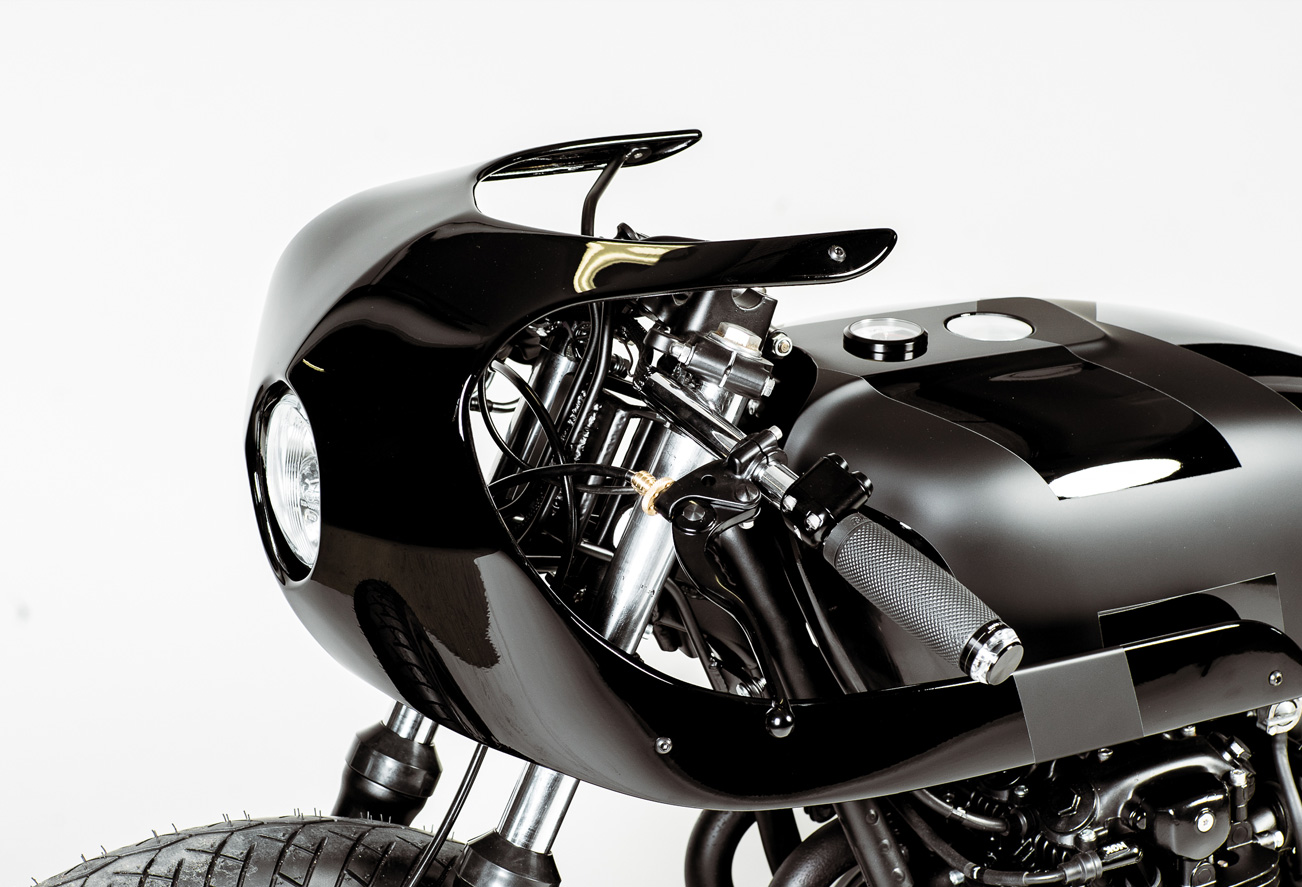 The 'Black Mamba' motorcycle also combines and contrasts the use of flat and glossy black accents with the texture of stainless steel and aluminium. While, the oversized 'H' represents the brand on the motorcycle's main body and is added as the finishing touch to this revitalised Honda CB550.
For further information, head to the Hookie Co. website and Instagram, and if you're looking for a real adventure then check out the Husqvarna 256 Thage Motorcycle from 6/5/4 Motors.