It began as a 1978 Honda CB750. Dresden bike obsessives Hookie Co have rendered the Honda unrecognisable with a nose to tail transformation to create the stripped back monochrome cafe racer they call Wolf.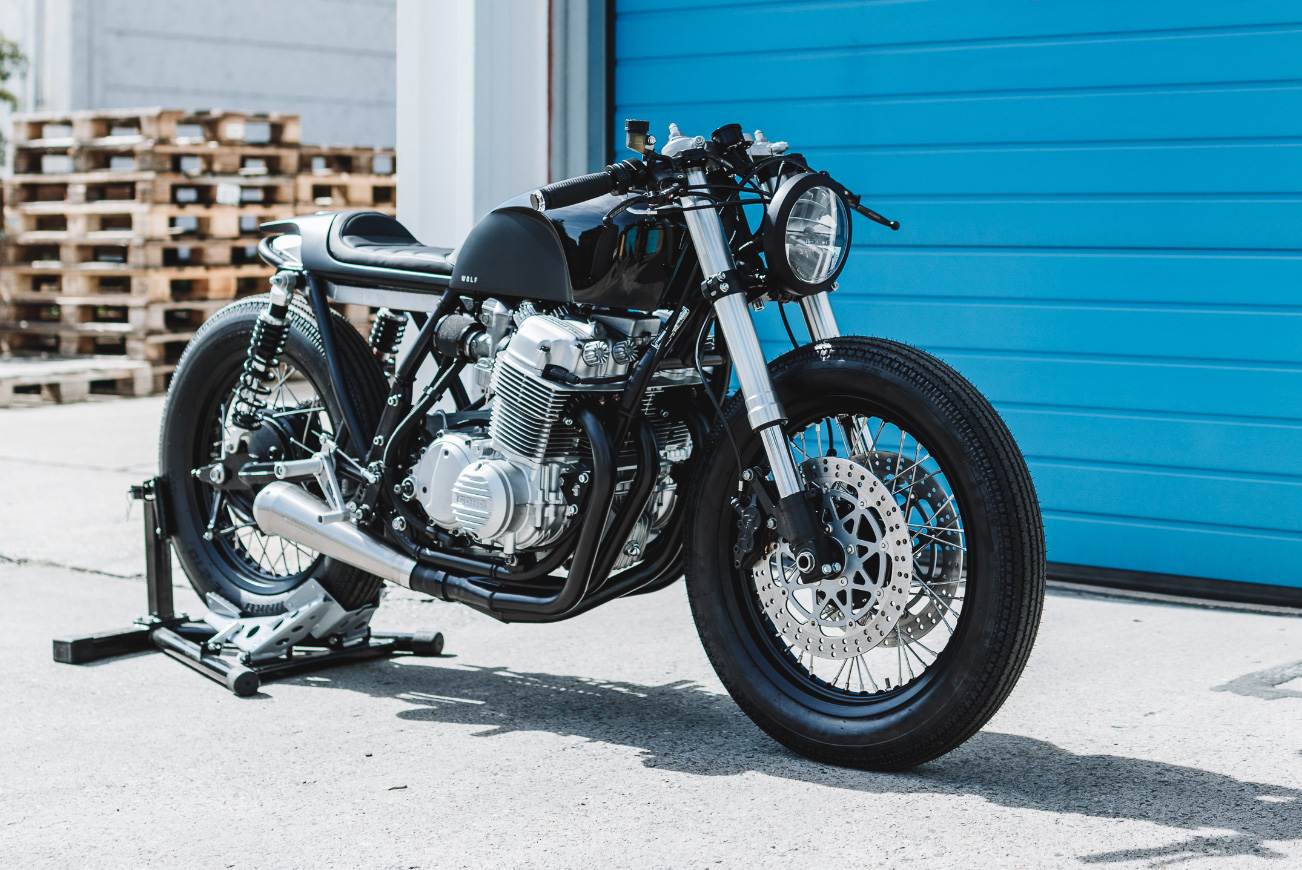 Your first impression of this bike is of a wild, untamed menace. Black bodywork predominates, contrasting with the bare metal of the rebuilt four cylinder Honda engine and the tailpipe of the foreshortened Spark Universal GP exhaust.
A custom black petrol tank sports an aluminium cap and integrates with fresh rear bodywork around a bespoke leather saddle, which is finished in black, naturally. Mudguards have been stripped off for both aesthetics and weight-saving.
Instrumentation is minimal with a tiny speedometer so that there's less distraction on your late night blasts into the countryside. You'll be well lit, however, with full LED lighting, including neat indicators fitted to each handgrip and a tiny, but powerful, rear LED string light. Detailing is exquisite.
As if all of this impeccable engineering wasn't enough, Hookie Co. have created a uniquely welcoming environment in Dresden for both would-be customers and those in search of a great coffee with bikes attached. A thumbs up all round.