When it comes to architecture, 'sustainable living' often exudes images of underground lairs, grass-covered buildings, round windows, solar panels; you get where we're going with this. However, Global Architects are painting a whole new, prettier, picture of green contemporary living with the 'House as a Rock' in Southern Holland.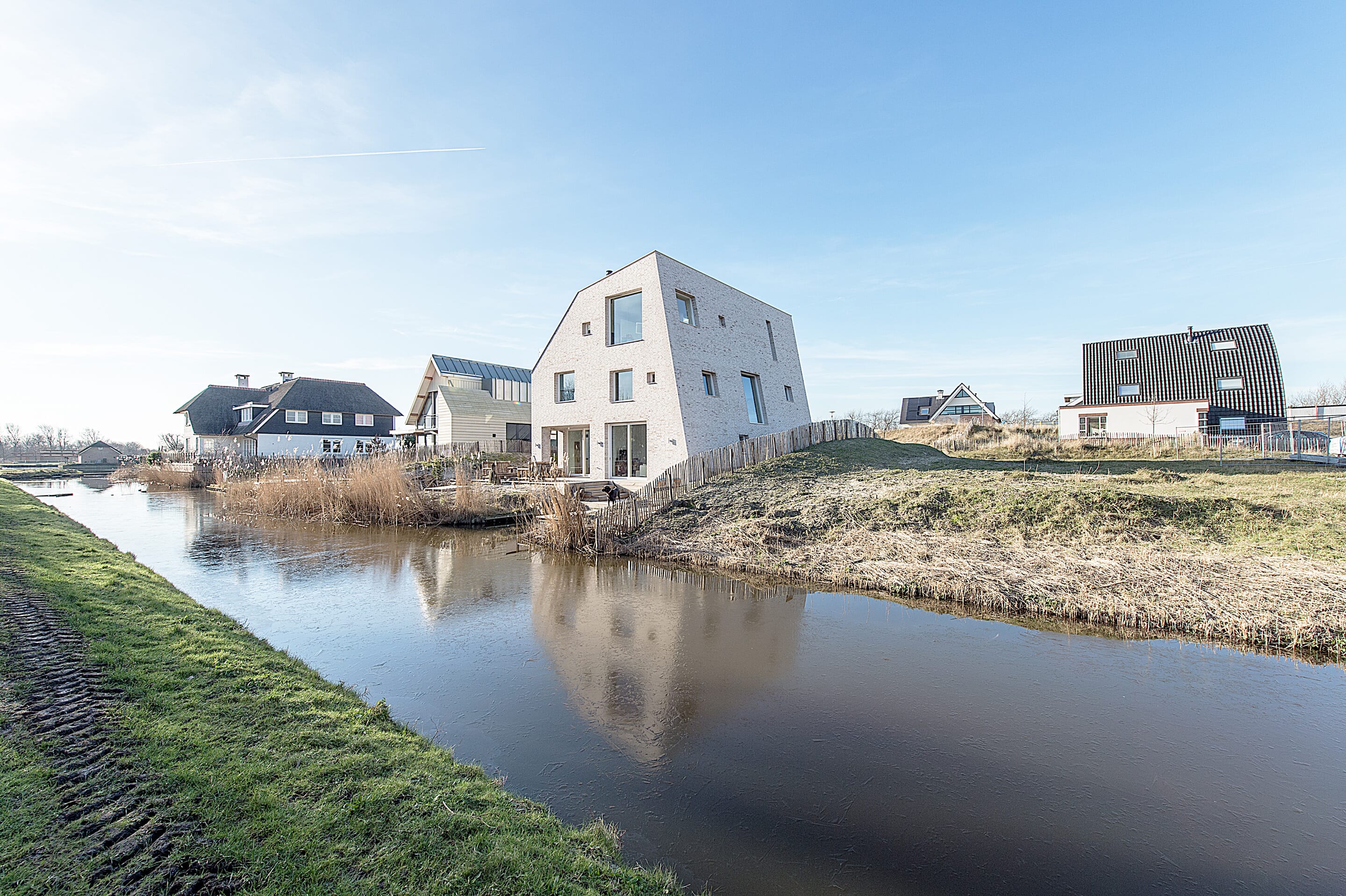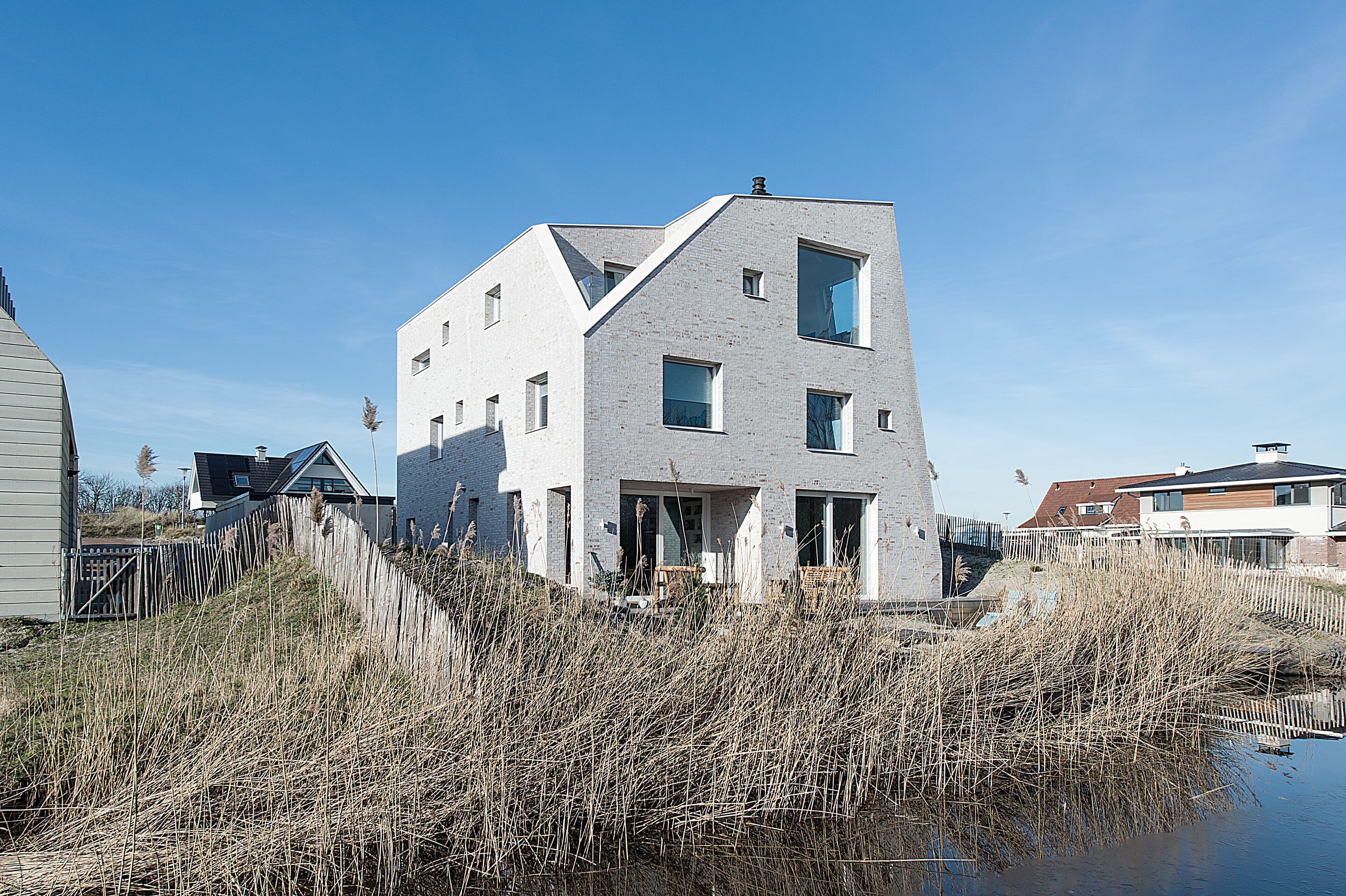 Working to the brief of an expansive modern property with 'plenty of light', the architectural firm went about utilising the dunes of the Dutch landscape to create a strong minimalist building with an identity in keeping with its urban surroundings. The characteristic feature of the gable roof is the defining element of the entire property for that very reason; it adds a sculptural centre point whilst also maintaining the requirements of the area.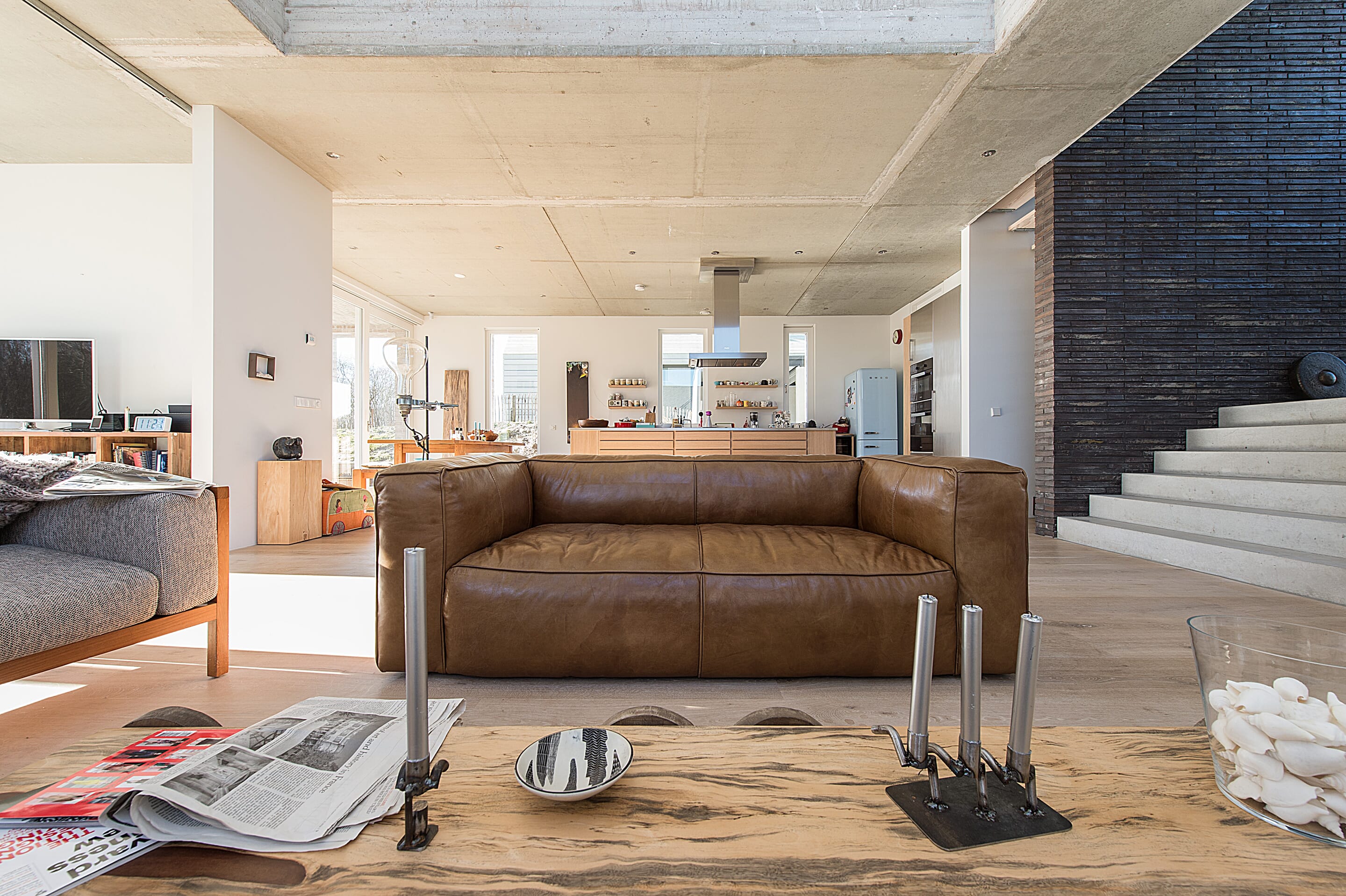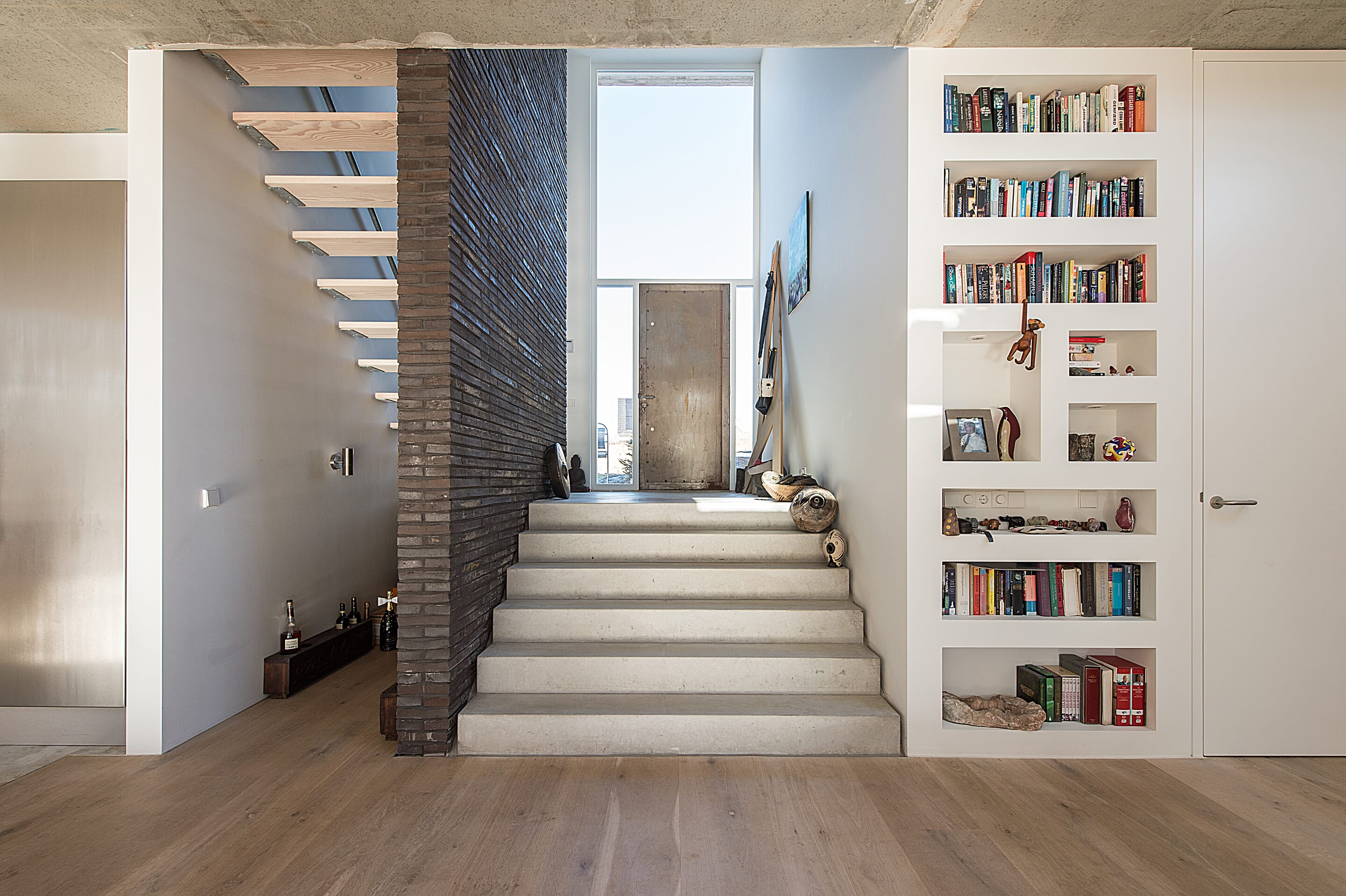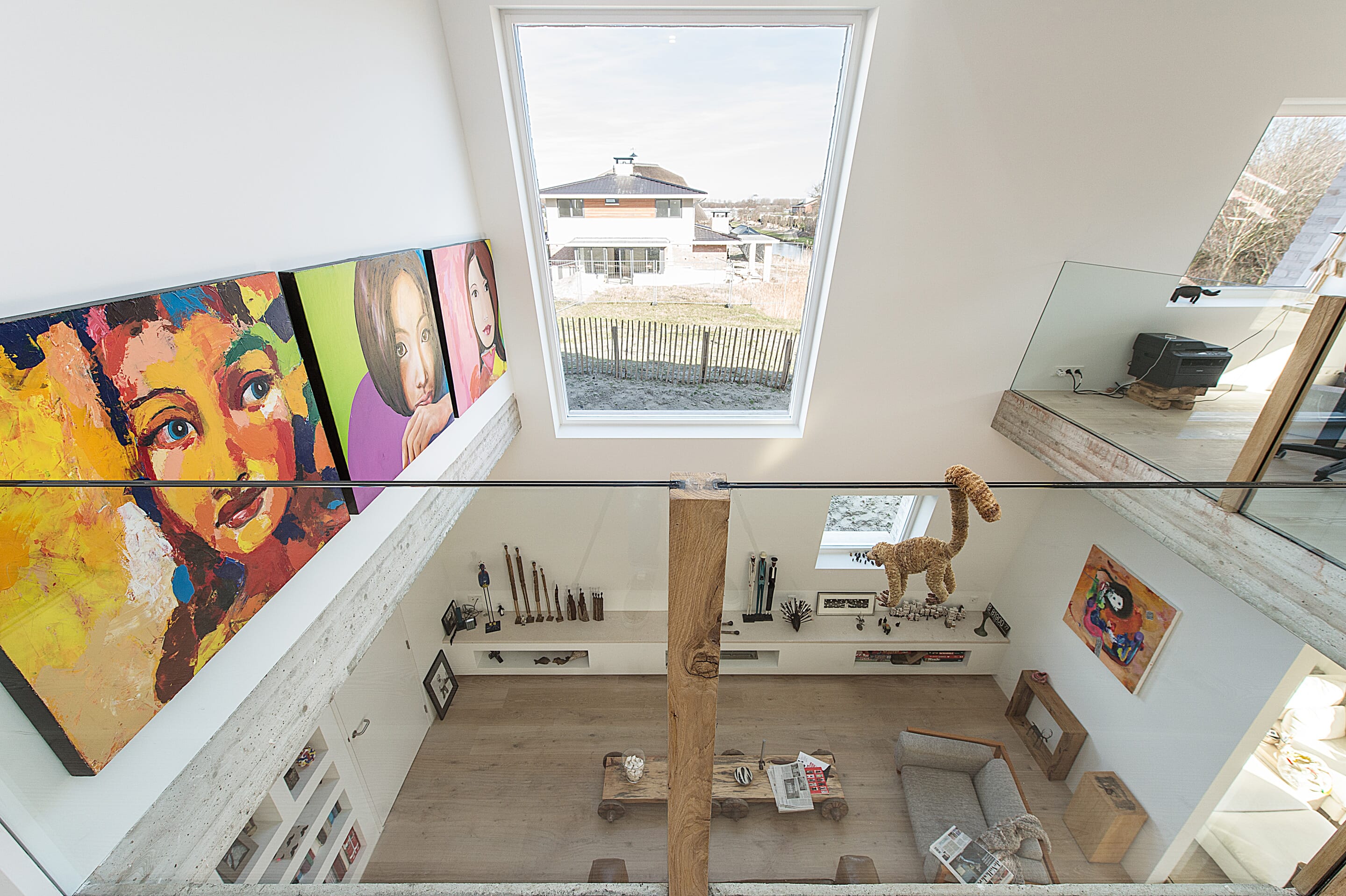 The sharp roof deters away from the traditional gable shape and instead emerges like a rock from the dunes. Global Architects designed each side of the house to have its own visible character and shape; with individual square windows carved from the monolithic exterior.
To ensure the home matches up to the required sustainability, the architects installed two earth thermal ground heat pumps 135-metres deep to help the house maintain C02 neutrality. Whilst they also completed the build with ample insulation, solar heating and low temperature heating and floor cooling.